A Straightforward Guide to Retargeting Ads and How to Use Them
by Ana Gotter • September 26, 2019
We're currently living in a world that's completely oversaturated with marketing. Many of us even see or hear an average of 5,000 ads a day without even registering it, which is almost a little unnerving.
It's not surprising that we're all starting to tune generic advertising out and only responding to marketing content that really resonates with us, our needs, and our interests, and that we're taking longer to trust brands when making our purchasing decisions.
This is why you need retargeting.
Retargeting allows you to send new messaging to users based on some sort of past action they've taken with your business, whether it was watching a video you posted on Facebook or visited a page on your site. This gives you the chance to create more personalized messaging that will jump out at your audience and significantly increase the likelihood of conversion.
There are so many different retargeting options that you can use, and so many different platforms to use them on. In this post, we're going to look at why retargeting is so valuable, different types of retargeting you can use, the pros and cons of each, and how to structure a retargeting campaign.
What is Retargeting?
Retargeting is the practice of targeting specific segments of your audience based on specific interactions they've had with your business in a set time frame and showing them a new ad.
Have you ever noticed that a few hours after you check out that jacket that caught your eye, considered it, and clicked away that an ad will appear on some random blog you're reading on another site? Or that you'll see a campaign showing you 10% off and free shipping with a picture of the same exact jacket on Facebook? This is due to retargeting, and it's incredibly effective.
You can retarget users based on lists that you've created, tracked actions on your platform, or tracked actions on your site, and each option is undeniably effective. This is because users need to see content from you more than once to decide to convert, and the ability to create more and more targeted messaging based on specific actions they take or campaigns they respond to is invaluable. This is called setting up an advertising funnel, and your campaigns will be more successful when you take this into account.
Why You Need Retargeting
I watched a video ad from Wild One, for example, earlier today explaining what the company was all about. This evening, I saw a follow-up ad that featured different products, which was almost certainly shown to me because I'd watched the video earlier.
Since I'm actively looking to adopt my third dog (which the company has no way of knowing), I happen to be a high-intent and high-value audience member looking for new ways to keep up with all my dogs, and hitting me with a fast retargeting campaign is a good choice.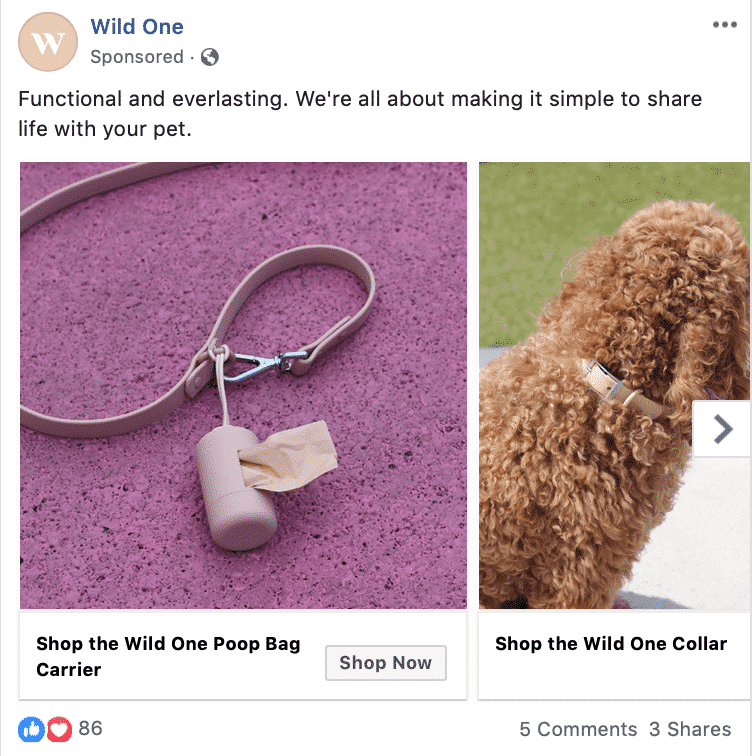 Keep in mind that only 2% of users convert the first time they see an ad, so retargeting gives you your best chance to bring the other 98% back, or at least hopefully a big chunk of them.
Retargeting gives you the chance to follow up with users and ensure that no potential customer slips between the cracks. This is an enormous opportunity to maximize your ROI and your bottom line while growing your customer base. If you're unsure, take a look at the following statistics that back this up:
Different Types of Retargeting
When it comes to retargeting on different platforms, you'll find a large number of different options, but it all really boils down to three different types of retargeting:
Pixel retargeting. Most platforms offer some form of pixel retargeting, which allows brands to add a small snippet of tracking code onto their website or in their mobile app. This code will fire when users visit different pages, which can tell you a lot about what they're interested in and their relationship with you. You can, for example, retarget someone who did visit your product launch page but who did not see the order confirmation page.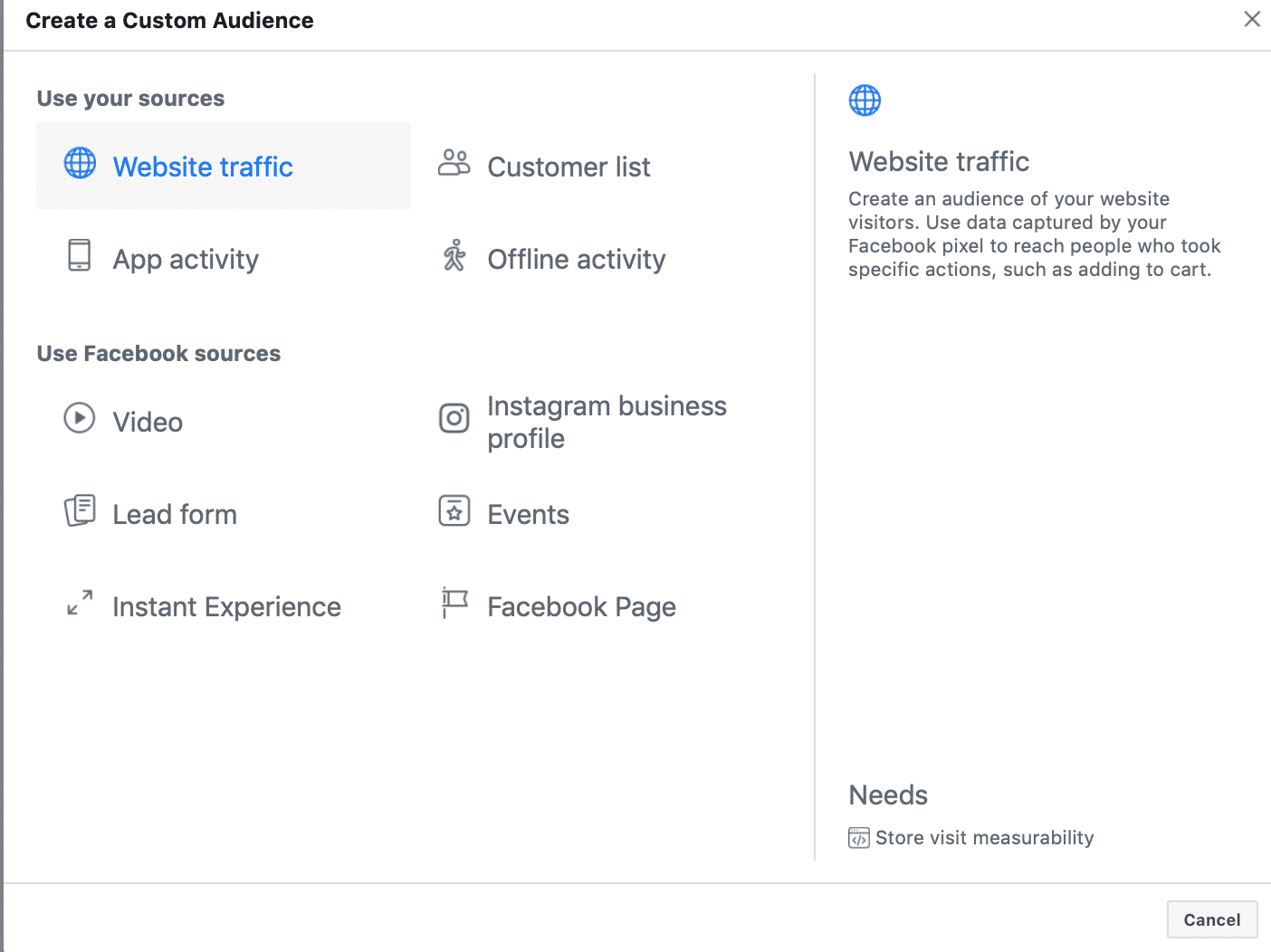 A subset of pixel retargeting is dynamic retargeting, which will show users the exact products they've viewed in an ad instead of just new campaigns. You can learn more about these campaigns here.
Pixel retargeting is common practice, but there are currently some privacy concerns around it that we'll look at in a few minutes.
On-platform retargeting. On-platform retargeting is really most common with social platforms like Facebook or YouTube. You can retarget users based on actions they've taken on the platform you're running ads through. If someone recently interacted with a post, opened a lead form, or watched your video, for example, you can retarget them accordingly. This can work well to show users more content that they've expressed interest in.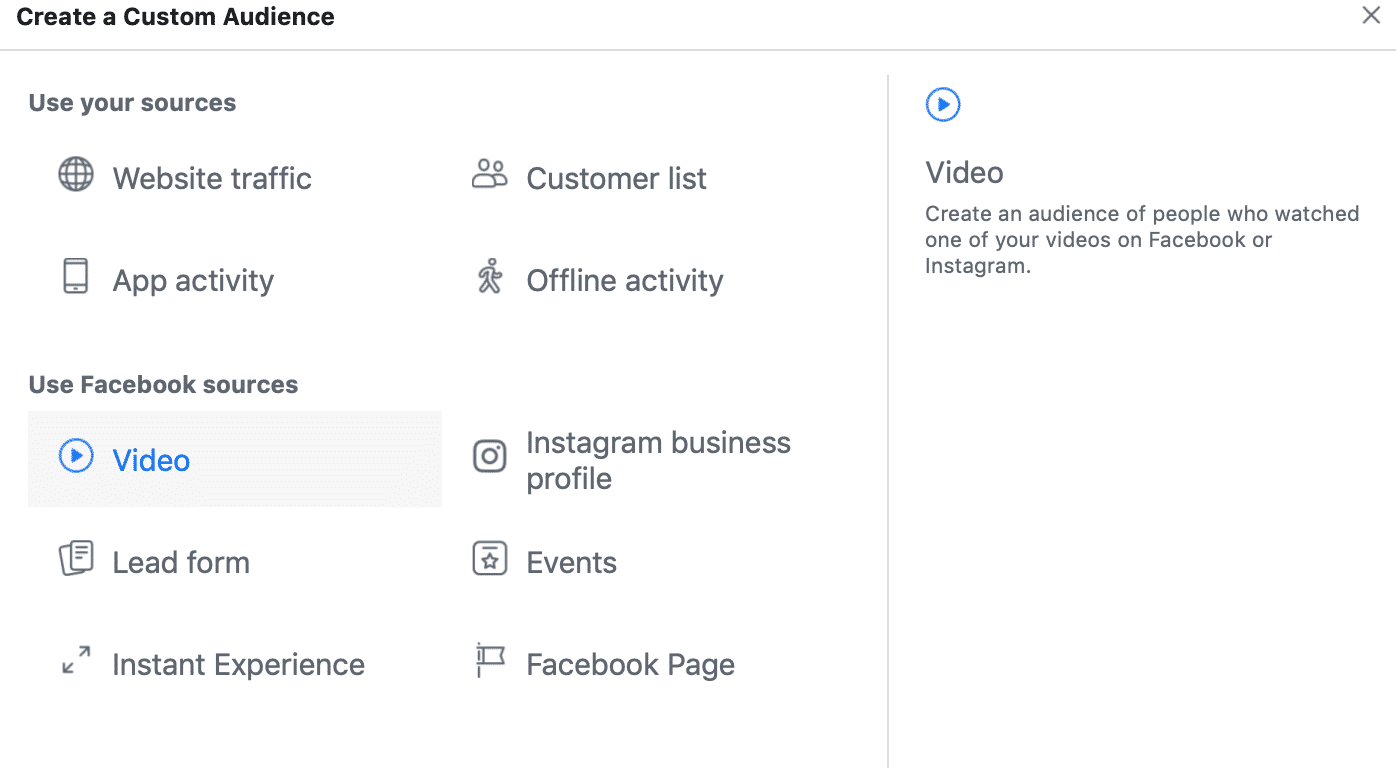 List-based targeting. This is the most conventional form of retargeting, and it can work exceptionally well. You likely have lists of leads' and customers' names and email addresses based on factors like their current relationship with you or past purchases. You can upload these lists to the PPC platform of your choice and run segmented retargeting campaigns based on what you already know about them.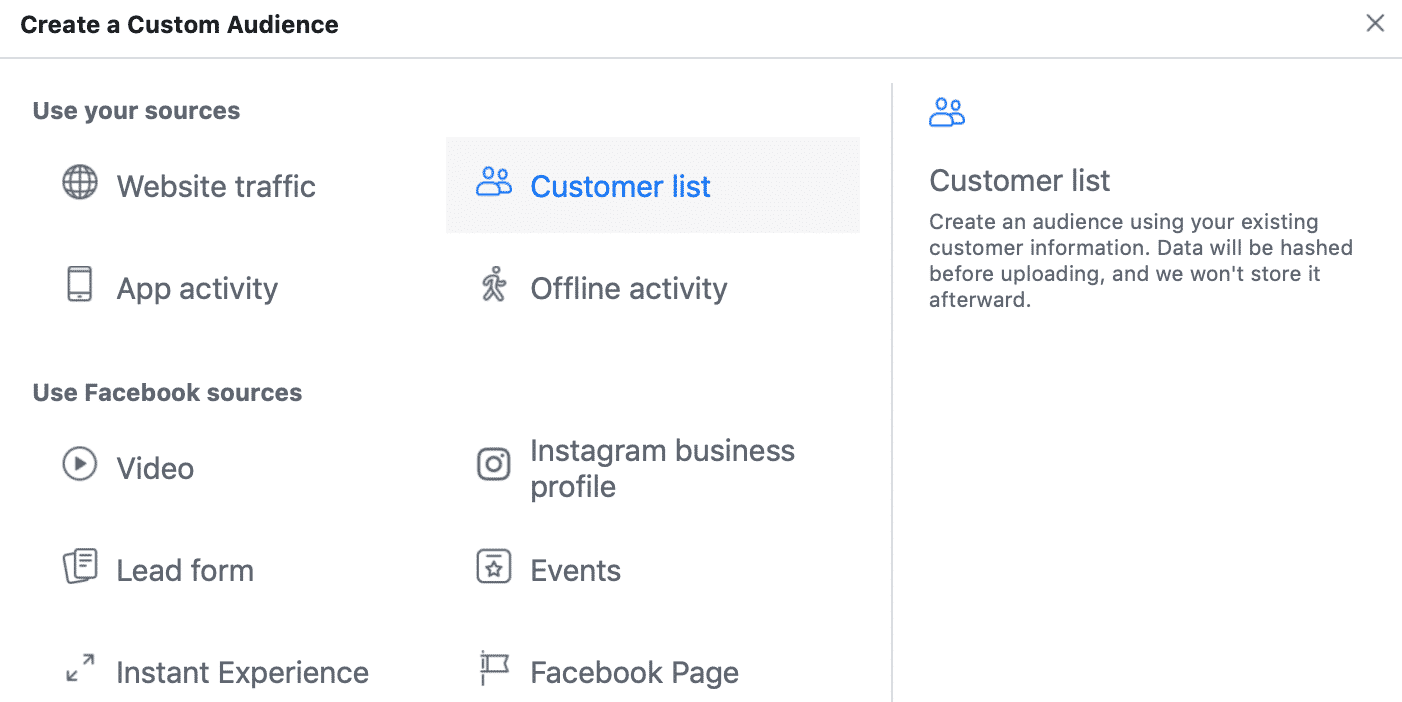 Each type of retargeting offers value, and there's no wrong answer as to which you choose. In most cases, using different targeting options at different stages of the sales funnel will be key.
Top-of-the-funnel users are more likely to watch a video than fill out a lead form or even click to your site, for example, so using video retargeting early and website retargeting later is a strong option for moving users through the sales funnel.
Platforms That Allow You to Use Retargeting
There are multiple platforms that allow you to use retargeting to reach your audiences, and all of them allow you to combined retargeting with other targeting options (like eliminating those who don't have certain interests, demographics, or behaviors). These platforms and their specific retargeting options include: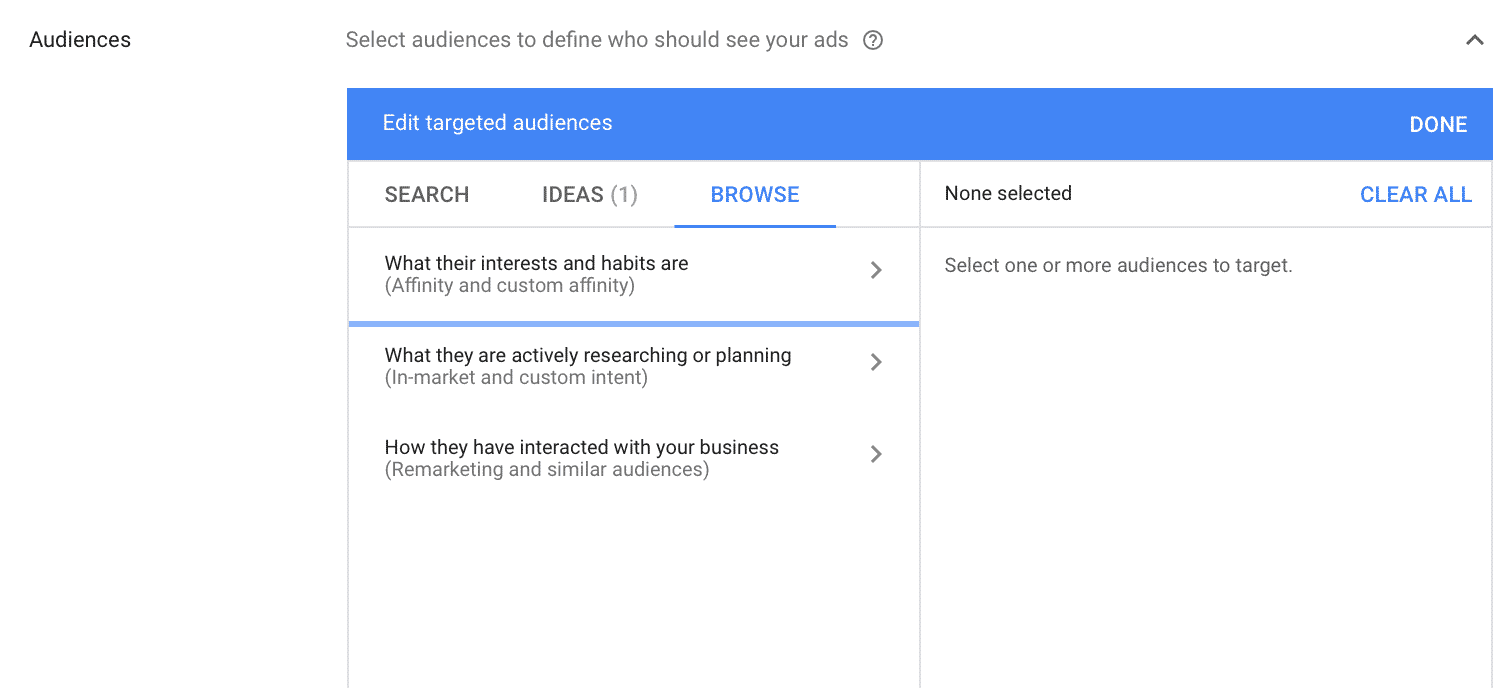 Facebook and Instagram Ads. Retargeting based on customer lists, site activity, app activity, on-platform activity (likes, video views, lead forms, event responses, instant experience interactions, Instagram profile interactions).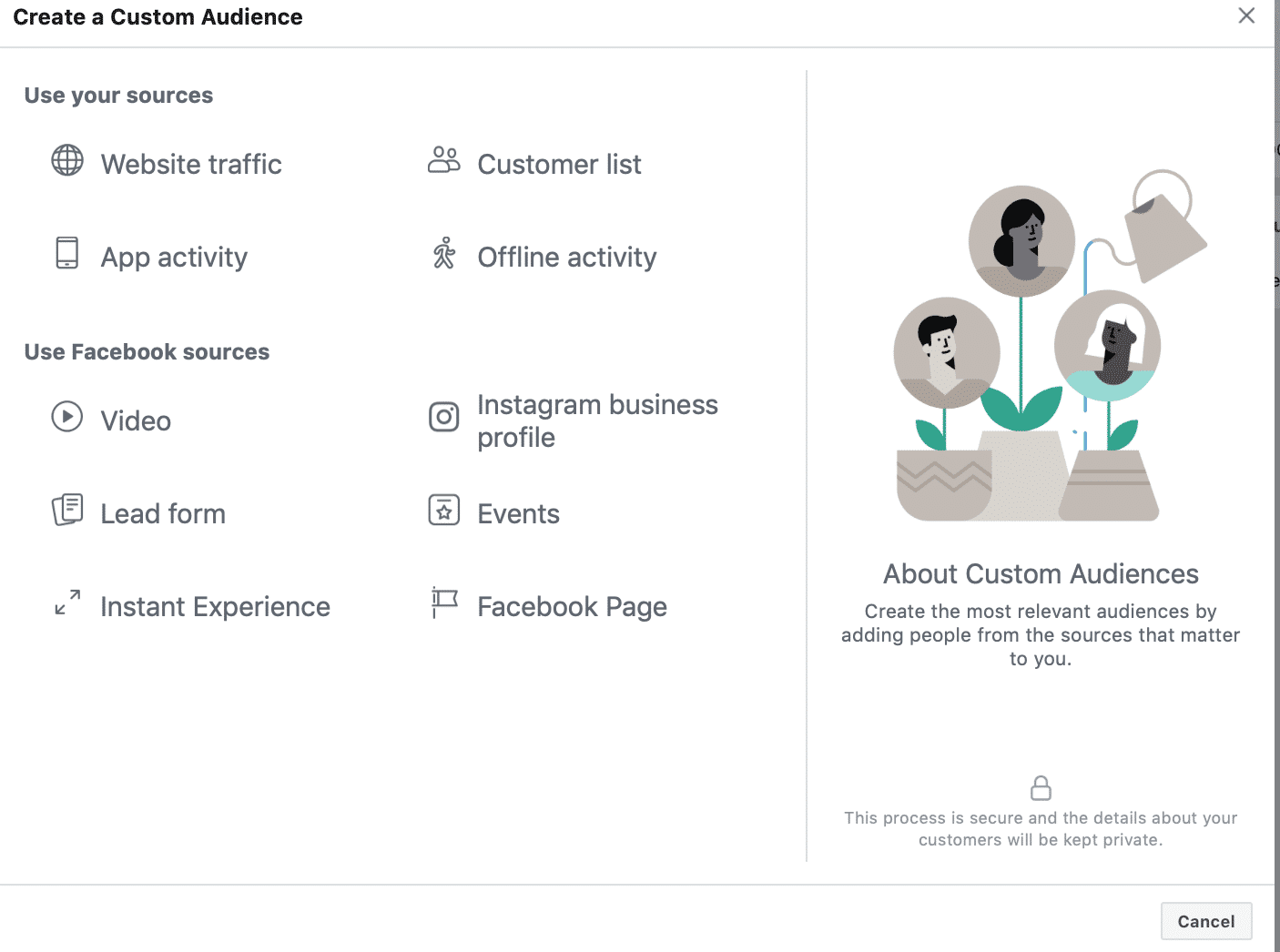 Twitter Ads. Retarget by lists, site activity, app activity, and whether or not they follow you on Twitter.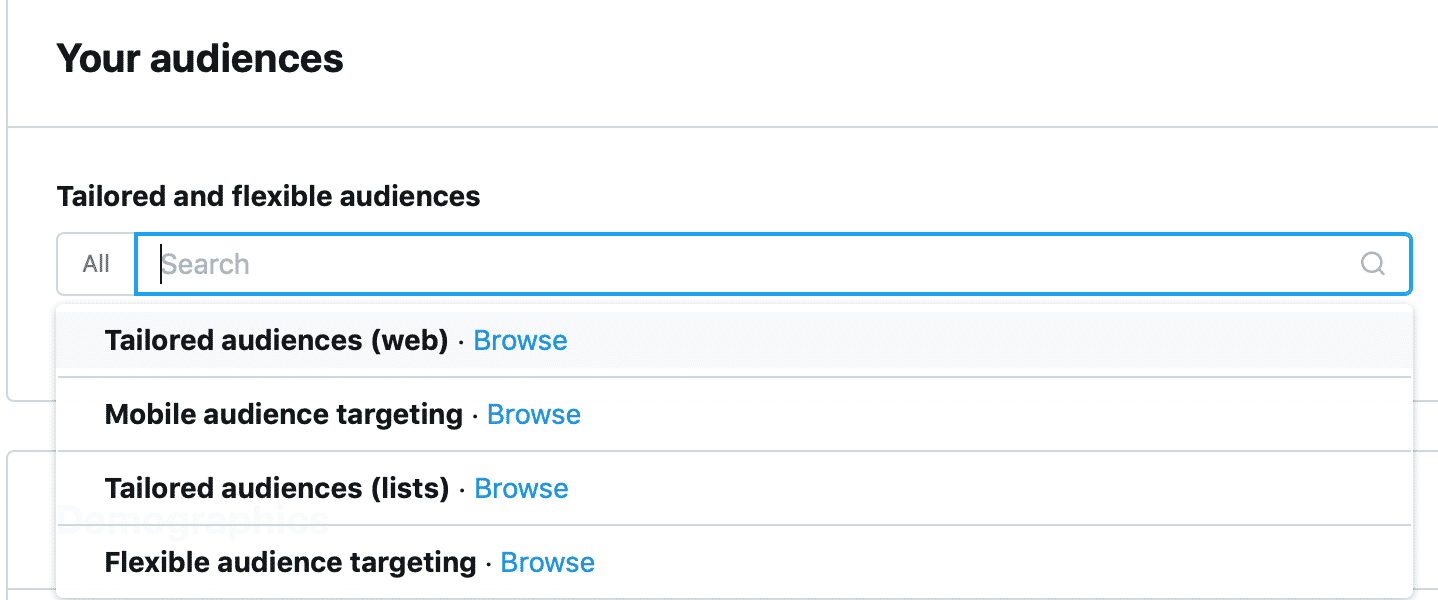 Bing Ads. Similar to Google's options, you can retarget based on website activity, some app activity, and by lists that you upload.

LinkedIn Ads. Retarget based on uploaded lists, website activity, or automatically uploaded lists via data integrations with your CRM.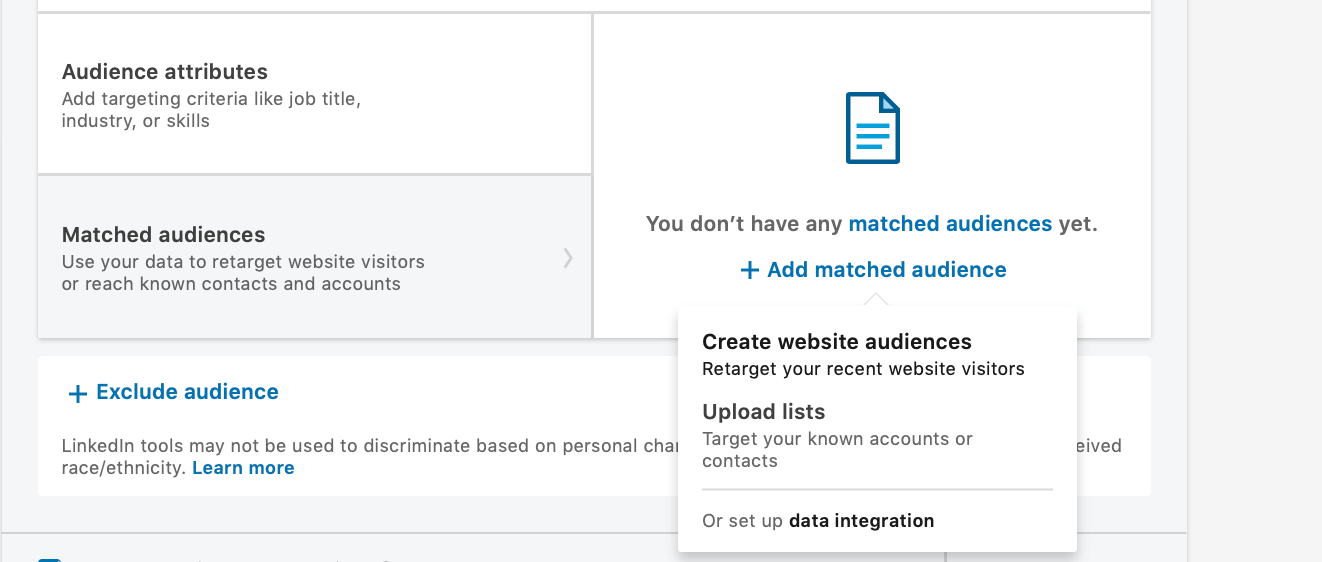 Promoted Pins. Reach users through website retargeting, uploaded lists, or Pinterest activity such as liking or following your content.

All platforms allow you to upload lists of current customers, and most offer site-based retargeting. Facebook and Instagram have the most in-depth on-platform retargeting options to date.
Are We at Risk for Losing Pixel Tracking Abilities in 2020?
We mentioned earlier on that there were some issues surrounding some pixel-based retargeting, and it's caused some concern in businesses and advertisers alike this year. If you look up pixel retargeting right now, you'll likely see this reflected online, with everyone wondering where it stands.
The reality is that pixel targeting has had its limitations for a while. Cookies and tracking data typically isn't stored when users are browsing mobile sites, which means that brands are losing retargeting potential here, and they typically expire after 30 days.
On top of that, though, there have been a lot of privacy concerns surrounding pixel-based retargeting even though it's anonymous. Facebook, in response, is actively working on releasing their Clear History tool, which will allow users to wipe all their off-platform data from their database. If enough users enable this, it could mean no more tracking via site activity, which is an enormous hit.
Right now, this is only affecting Facebook and Instagram specifically, and if enough users forget to wipe their data or prevent Facebook from storing it, the capabilities could stay up and running. In order to keep your campaigns running smoothly, however, include more list-based retargeting with lookalike audiences and more on-platform retargeting (like video views to lead forms to engagement).
Retargeting Best Practices
When you're creating your campaigns and setting up your ad funnels, strategy will play an enormous role in whether or not those campaigns are successful. For best results, keep the following tips in mind:
Choose retargeting based on funnel stage. Think about the previous ad or touchpoint that people encountered, and what action they were most likely to take depending on their stage in the sales funnel. People who are discovering your ad for the first time, for example, might watch your video but are unlikely to click, fill out a lead form, or add something to their cart. It would be silly to retarget based on website activity at that point, so focus on retargeting based on video view rates for those early-funnel campaigns.
Leverage what you know about the retargeting audience. Retargeting means that you already know a lot about the audience, whether it's what video they found interesting enough to watch, what lead offer enticed them to submit a form, or what products or landing pages they've viewed. Create incredibly specific campaigns for each, leveraging dynamic product where appropriate, and remember that segmentation is your best friend here.
A/B test always. You should test the retargeting options that you're using, but you'll also want to split test the campaigns that you're showing retargeted audiences, just like you would with cold audiences. This gives them more campaigns to interact with and a lot of data for you, keeping everyone moving through the funnel.
Conclusion
Every business should have retargeting campaigns in place at any given time designed to keep drawing users back in and keeping them in the digital sales funnel. If you don't have retargeting campaigns up and running on a consistent basis, I can guarantee that you're losing sales you'd likely be getting otherwise, causing a huge hit to your bottom line.
Retargeting campaigns typically have high relevance and quality scores, and your audience is more likely to pay attention. This means higher CTR and conversion rates, all while you keep your audience engaged instead of letting them flock to your competition instead.
If you need some help setting up your retargeting campaigns or deciding which strategies are right for you, our team specializes in data-driven, results-oriented advertising. Learn more about what we can do for you here.
What do you think? How do you use retargeting to structure or enhance your campaigns? Which strategies and platforms are most effective for you? Share your thoughts and questions in the comments below!