PPC Babysitters vs. Agency Awesome
One of the more frustrating things we run up against in the PPC business is the impression many clients have about how a campaign is executed.
Unfortunately, most of their prior experience with PPC is in dealing with groups like Agency X. These groups normally charge a lower management fee in the range of $500-1,000 and proceed to "Babysit" your ad spend.
At first, the offer seems compelling, tons of keyword research and ad creation with promises of wild success.

Don't start counting your easy money yet, your agency might just be smoking blue meth. (
image source
)
Normally the "heavy lifting" is done in the first month or two and then the account can be maintained with constant optimization. The truth is that after the research period not much is being done at all (Click here and learn how you can see when your PPC agency last worked on your account.)
What would one expect for such a low monthly fee? 🙂
The truth is figuring out what works takes time and constant attention. I'm not talking about watching the spend and occasional ad changes. I'm talking about heavy A/B and variant testing across all campaign components (keywords, ads, landing pages).
The question clients should be asking an agency are: what are you doing to drive down my costs and increase clicks?
We've tested many tools to better perform for our clients but one of the most impactful has been the implementation of Unbounce. So here it is, I now give you the Agency Awesome key to wild success! Landing page testing with Unbounce.
Here are my top 5 reasons why every "Agency Awesome" should be excited to use this tool immediately.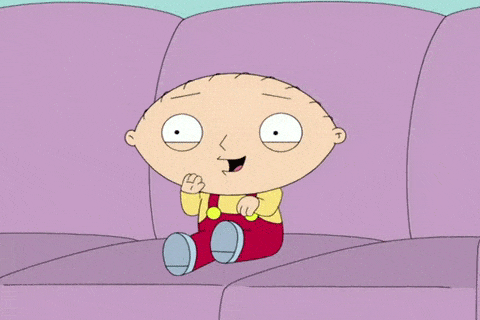 Brian, Brian come quick! These people are about to be incepted by Unbounce propaganda. (
image source
)
1) Reduction in Design Hours: You might call this drag-and-drop, I call it cost effective. With a very user friendly interface and a library of templates, you no longer are spending hours in Photoshop. This means getting things done fast with less resources.
2) Instant A/B Testing: Wondering which offer will capture the attention of your audience? Let's do some testing and figure it out!
If you are consistently testing your calls-to-action, and other variants, it's only a matter of time before you stumble upon the proper solution. With Unbounce it's very possible to test multiple offers in the same day.
Whether testing lead gen offers or trying to capture instant interest, Unbounce makes it easy from start to finish no matter the marketing goal.
3) Less I.T. More SEO: Let's pretend we live in a perfect world. This utopia would completely eliminate the need for developers. 🙂
Well not entirely, when using Unbounce you will need to set-up a subdomain where you can host the landing pages. (Example: get.disruptiveadvertising.com)
Once this process is complete you are off to the A/B testing races. No additional time is spent between design sending files over be published by the dev team. Concerned about SEO? Content creation + traffic + engagement = Good SEO. Don't worry about it being on a subdomain, you'll still get the credit.
4) Real-Time Metrics: We can't say enough about the Unbounce interface, even the analytics are easy to understand. Most importantly, tracking conversions in real time gives you the ability to make quick campaign changes.
5) 3rd Party Integration: Are you already using and email or CRM service? Of course you are! You'll easily be able to tie in your favorite providers such as: Hubspot, MailChimp, AWeber, Salesforce, etc…
Leave a comment