How to Hunt Down the PPC Monsters in Your Marketing Account
by Aden Andrus • October 17, 2016
In the weeks since my first harrowing encounter with a PPC vampire, I'll admit that I've been feeling quite overwhelmed.
The monsters are real, they're out there and they aren't happy about Disruptive Advertising's efforts to make them known to the world.
As a result, Disruptive has been attacked multiple times by a number of different PPC monsters since we first published Van Helsing's Guide to PPC Advertising.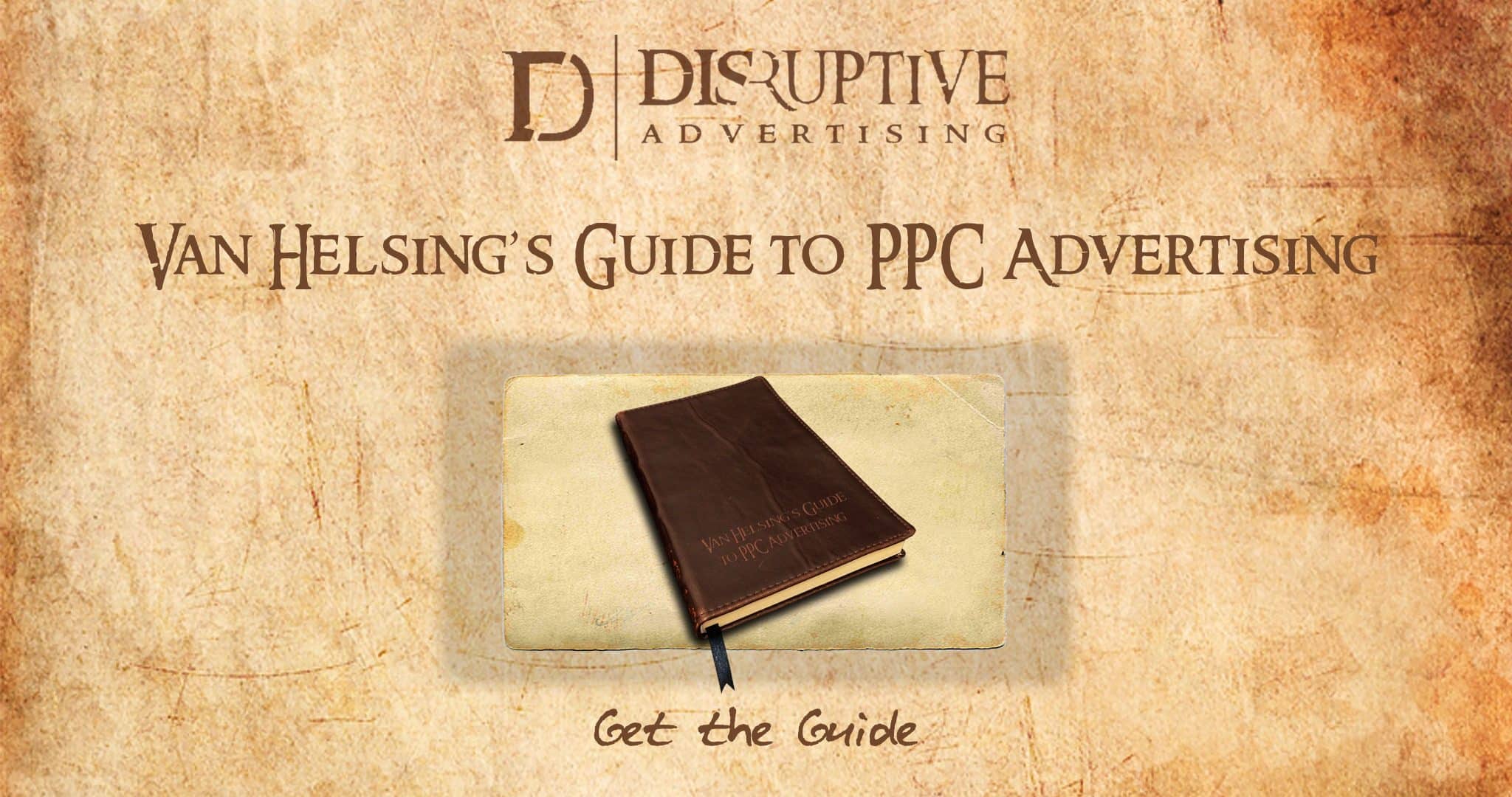 But, I'm not giving up. Van Helsing was there for me when I needed him…and I'm going to be there for him now.
A Handout from a PPC Monster Hunter
Apparently, our efforts to aid the famed monster hunter in his fight did not go unnoticed. Early (and I mean early) this morning, Van Helsing visited me at home.
At first, he tried to ward me off from helping him in his battle against the rising darkness, but—once he saw that I would not be dissuaded—he quickly changed his tune.
After explaining a few of the more arcane passages in his guide, he left me with some advice about organizing monster hunters and a handout I could distribute to those who were willing to join him in his fight.
We're currently in the process of having this document printed and distributed, but to help expand its reach, I'm posting a scanned version of the handout here so that it is readily available to anyone who needs advice on identifying and eliminating the PPC monsters in their accounts.
So, without further ado, here's what Van Helsing left me:

If you'd like to read the full guide, click here.
Or, if you'd like to join in the fight and help spread the word, you can use the embed code below to add this handout to your site.
Share this Image On Your Site
It might seem a bit overwhelming at times, but over the past few weeks I've had to face down most of these PPC monsters and trust me, you can prevail!
Taking the Fight to the PPC Monsters
Yes, the fight is real. Mankind's enemies won't roll over without a fight. But, if we work together, we can beat the PPC monsters lurking in our accounts.
By the way, if you'd like me to take a look at your accounts and see if you're being haunted by any of these monsters, let me know here or in the comments. I'd be happy to help a fellow marketer in need.
So, will you join me in the battle against the darkness? Let me know in the comments!