What to Optimize on Facebook Ads When Everything is…Working?
There's a lot to test on Facebook Ads. Most advertisers are regularly A/B testing their objectives, their placements, their audience targeting options, their copy, their images, and more.
The goal of A/B testing (also called "split testing") is to find what different factors of your ad help it to excel, allowing you to optimize your campaigns, improving them piece by piece until they're powerful, high-converting, ROI-generating machines.
Even when your ads are working well, though, there are still steps you can take to optimize your ad campaigns further. In this post, we'll take a close look at what to optimize on Facebook Ads when everything is working to improve your success and maximize your results.
Why Mess With a Good Thing?
I know, I already hear half the people reading this article complaining "if it's working, why touch it?"
You hear about that a lot in business, especially in marketing. Why mess with a good thing, if doing so could only put you at risk to mess the whole thing up once and for all?
With marketing, it doesn't necessarily work quite like that.
It's not like you're switching up the ingredients you're using in your signature, world-famous shampoo that completely alters how it works, smells, or feels. Instead, you're optimizing an existing campaign by tweaking one small part of it. And, if it doesn't work, you can always put it right back.
Keep in mind, too, that just because something is already working just fine doesn't mean that it couldn't be better. If you're excited about your ad campaigns converting you 15 leads a week at $5 apiece, wouldn't you be even more excited about 25 leads per week at only $2 each?
Optimizing your campaigns allows you to make a few small, carefully-calculated alterations on your already-successful campaigns, hopefully building on the momentum that you've already created. And, like we said, if it doesn't work, you can just put the old settings back—no harm, no foul.
So with that being said, let's take a look at a few quick changes you can make to optimize your Facebook Ads when everything else already seems to be working well.
Your Budget
If your campaigns are performing at the absolute top of their potential, that's excellent! This is a sign that it may be time to increase your budget on these uber-successful, well-received campaigns.
If you can afford to do so, this gives you the best chance at increasing your overall ROI and driving the most results, which long-term will hopefully funnel in more ad spend that you can use to increase your marketing budget again, creating an upwards, ROI-positive cycle.
You can easily adjust your daily budget or your total budget for your campaigns, whichever you choose. Optimizing your daily budget may make it easier to test the new changes to see how it's impacting your campaign's performance, and it gives you firmer control.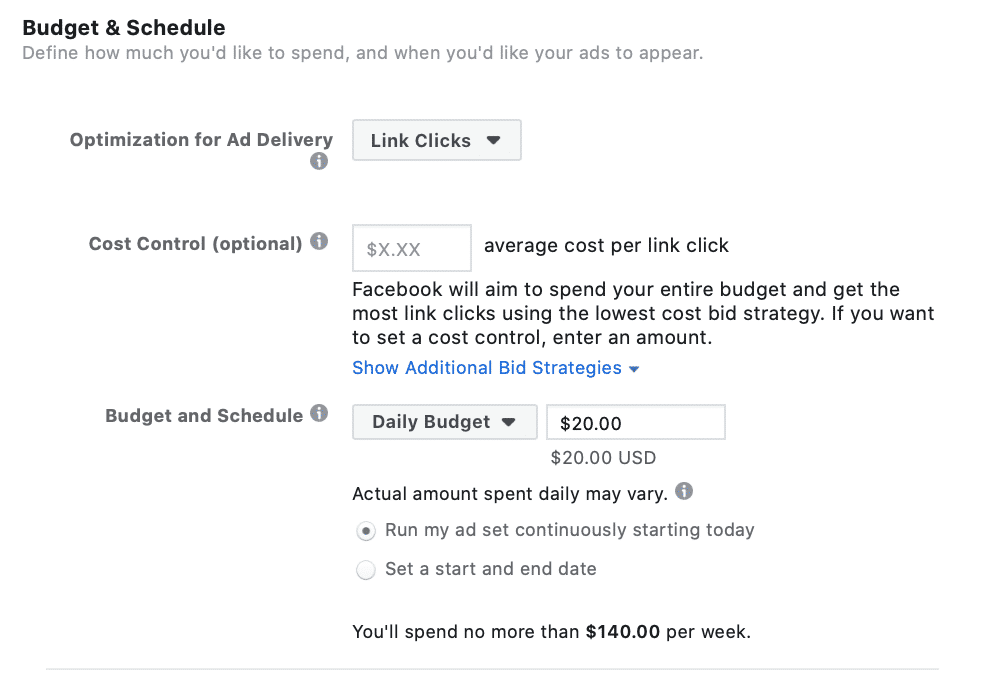 One thing to watch while increasing your budget as an optimization tactic is to ensure that frequency doesn't increase so much that it actually hurts your ad campaigns.
As you're able to pay more, Facebook can serve your ad more, but this is only useful if new audiences are seeing the ad; if too many people see it repeatedly, the overall ad's performance will suffer quickly. Make sure your frequency is staying at a 3 or lower for best results.
2. Your Creative
While it may sound crazy to optimize copy that's already working (especially since creating high-converting copy can be so tricky in the first place), it's a good idea to proactively optimize copy regularly. Not only does this give you new variations to try, but it also goes a long way in preventing ad fatigue.
In many cases, creating a duplicate creative for an existing ad is a good call here. You can optimize the ad based on what your past experiments have indicated would work; this might be changing the CTA, adding a new story to the copy, or adjusting the offer (shifting from 10% off to 20%, or offering free shipping instead).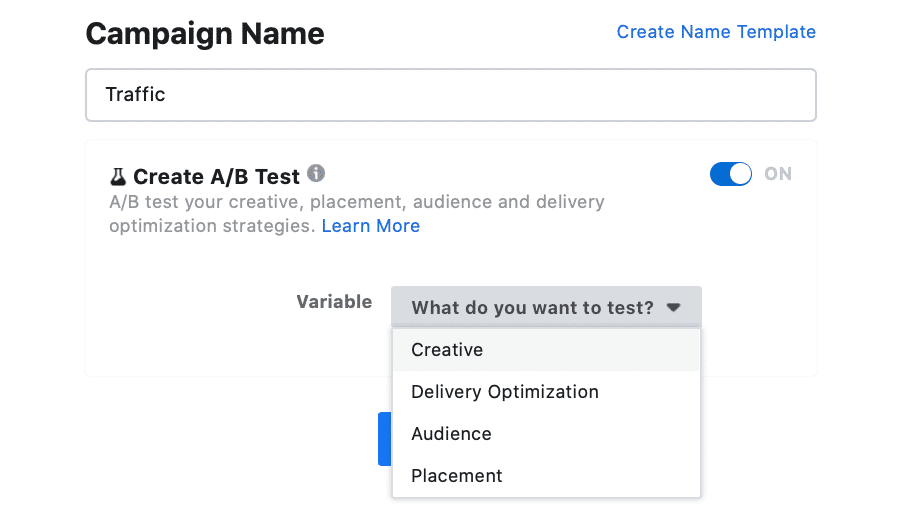 Look at your top-performing campaigns for every individual stage of the digital sales funnel, and use those strategies to optimize similar campaigns.
The funnel part is important—what works for new users discovering your brand may not appeal to those who are this close to converting. Taking this extra step will ensure that you're optimizing your ads correctly and not doing any great work you've put in so far.
You're also going to want to consider incorporating new images or videos. This also prevents ad fatigue and may allow you to feature new products or use cases for your products and services. It keeps the ad interesting and may help you connect with a new audience.
Even a small shoe store company could take advantage of this—one customer might not be a fan of the red pumps you're selling, but they need the dark brown leather knee-high boots. You could grab their attention just by introducing a new image.
3. The Number of Ads You Have Running
If you've worked hard to create successful ad campaigns, there's a good chance that you've got a decent number of them running while you find the most effective paths to conversion and you're running split tests.
Once your campaigns are working, you can start to cut back, essentially optimizing the number of campaigns you have running.
Cull the less effective campaigns, ad sets, or individual ads. This allows you to funnel more funds into your high-performing, high-value campaigns. This can be campaigns with lower conversion rates and/or higher CPAs.

If, on the other hand, you've discovered that Facebook is working for you but that you want to invest more or reach new audiences, there's no better time to do so than once you know everything is in your favor.
Strategically create new campaigns by using new stories to reach new audiences, focusing on the appropriate features and benefits of your products at each stage of the funnel. Remember to watch these new ads closely to make sure they're performing as well as the ones you've already got running.
Final Thoughts
Managing your ad campaigns takes an almost exhaustive amount of work. Trust us, we get that better than most.
Watching the data constantly, making so many necessary tweaks to keep your ads profitable and impactful, and cutting your losses where necessary can be a time-consuming and exhausting process.
It's easy, therefore, to want to sit back and relax once everything seems to be going your way and all your campaigns are showing up in the green with clearly-positive ROI.
Getting complacent with "but they're working" ads, however, may rob you the opportunity for ads that are even more successful, driving more results at a lower cost.
We've seen this happen time and time again with our own clients, where we often optimize already-good campaigns and turn them into something exceptionally valuable for the client's business. We want you to have that, too.
Need any help optimizing your ad campaigns, even if they're already working (and even if they're not)? Get in touch with us here to learn more about how we can help you.
What do you think? How do you decide what to optimize on Facebook Ads when everything is working? And how do you decide what to optimize on Facebook Ads when everything is a little less than stellar? Share your thoughts and questions in the comments below! 
Leave a comment