The 9 Facebook Advertising Tips You Need to Know
by Ana Gotter • December 6, 2018
One incredible strength of Facebook Ads is just how much you can do with them. You can target almost any audience in an assortment of placements on and off Facebook and you can do so with a ton of different ad formats. This customization potential is extraordinary.
All these options don't do much for you, however, if you're struggling how to get the system to work in your favor. Even skilled marketers sometimes struggle with Facebook Ads because the system can be more than a little complicated.
There are some Facebook advertising tips that you can use to better optimize your campaigns and yield stronger results, no matter what your current objectives are. To help you maximize your ROI, I'm going to go over 9 of my favorite Facebook advertising tips that will work well for most campaigns.
1. Retargeting is Your Best Friend
Retargeting campaigns, on average, have higher conversion rates and lower CPCs. Whether you're targeting to users who have simply visited a certain page on your website or showing ads of a big sale to high-value customers who purchase regularly, these users already have some sort of connection to your business. That familiarity will make them more willing to click on that ad and see what you have to offer. It will also make them more likely to convert.
Facebook's retargeting abilities let you target based on two different categories:
People who are on a list that you've uploaded. These lists could be made up of past customers, email subscribers or blog subscribers. This is best used when you want to created targeted, timely offers that are relevant to these specific groups. Think an exclusive sale for "platinum customers," or a new product that works well with services certain audience members have purchased.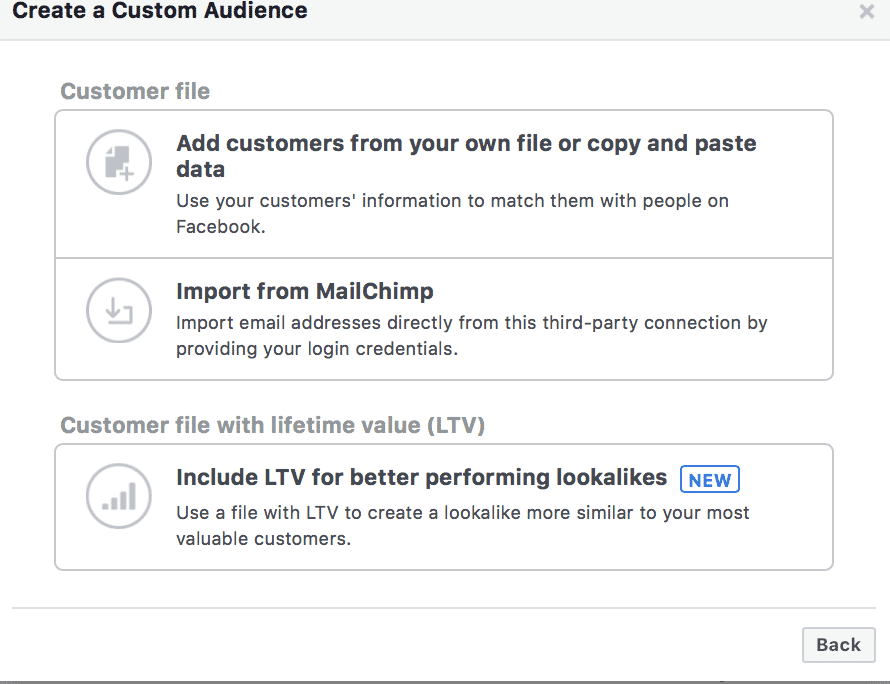 People who have recently interacted with your business in some way. This could be taking an action on your site, or watching a certain percentage of a video on platform. Now, there's even an option to retarget people who interacted with your store-in person. These can be set up with offline events.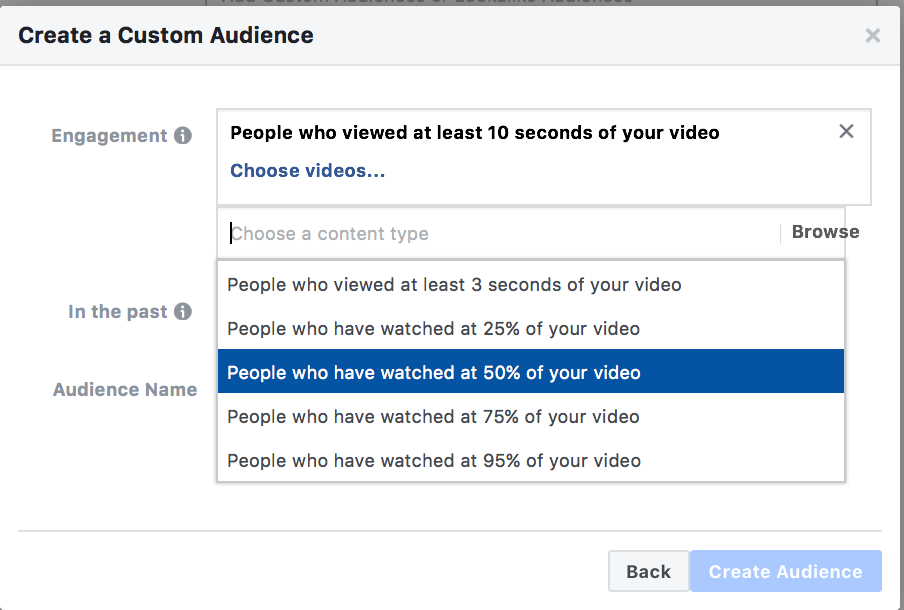 These custom audience types can be used to show ads to people based on specific actions, similar to triggered autoresponder email campaigns. If someone looks at a product on your site, use dynamic ads to show them the same product three days later and nudge them towards purchasing.
Whatever types of custom audiences and retargeting campaigns you choose to create, just remember to use what you know about that specific audience to your full advantage in creating relevant messaging.
2. Video Is Still Valuable
There's been a lot of confusion about whether video still mattered in Facebook Ads after the news that Facebook has been drastically inflating video metrics. However, video is still an important tool for Facebook marketing in general, and it's still important for Facebook Ads, too.
https://www.facebook.com/disruptiveads/videos/1335990413142924/
Video, after all, opens up more room for storytelling, and I'm big advocate of using stories to get more results with your ad campaigns. A lot of customers will see more than two lines of ad text and think NOPE, but happily pause to watch a video that takes them 20 seconds to watch. This gives you more space to get your message across and to really have the impact that you were going for.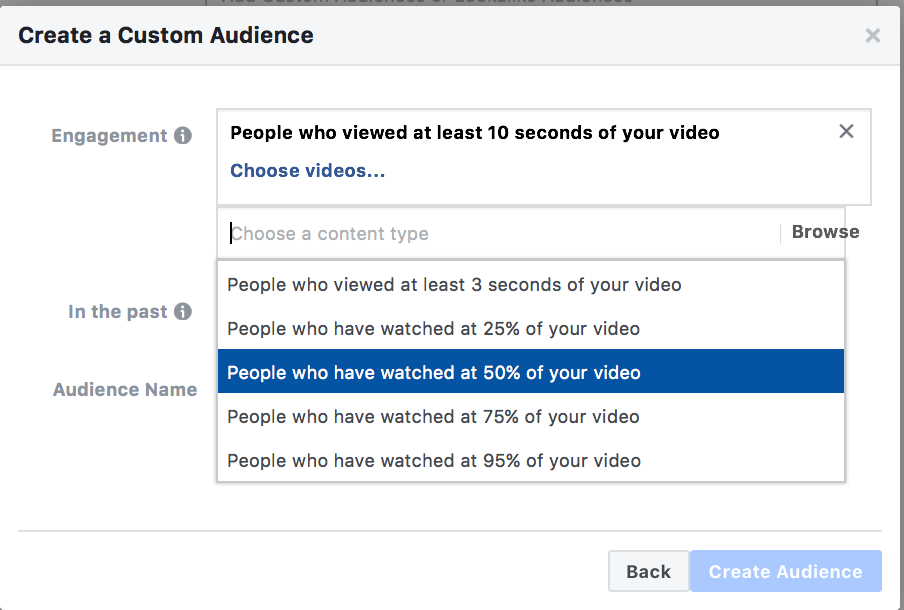 Turn this Facebook advertising tip into a classic Facebook Ads strategy by setting up a Facebook Ads funnel with video. Run a campaign appealing to new cold traffic or a lookalike audience, showing them a video ad that focuses on brand storytelling. Then create an ad targeting users who had watched at least ten seconds of the video, showing them a lead generation ad and an offer like an eBook, free class, or consultation.
3. Create Multiple Sets of Copy
I'm a copywriter by trade, so I've seen firsthand how much a change in copy can transform an ad. Earlier this year, a simple adjustment in copy on a campaign reduced the CPC from $9.40 to under $1.50.
Sometimes, though, even great copywriters aren't sure exactly what will work. There's always some amount of throwing noodles at the wall and seeing what sticks, especially early on if you haven't run extensive copy split tests before.
I recommend creating sets of ad copy, which each include several headlines and several ad texts that work cohesively together. Each of the texts and headlines should be focused on a single message, emotional appeal, or pain point, but they're written in different language and styles and may highlight different features. Test out bullet points, longer paragraphs, short sentences. You want to keep the basic offer consistent, but highlight it in different ways.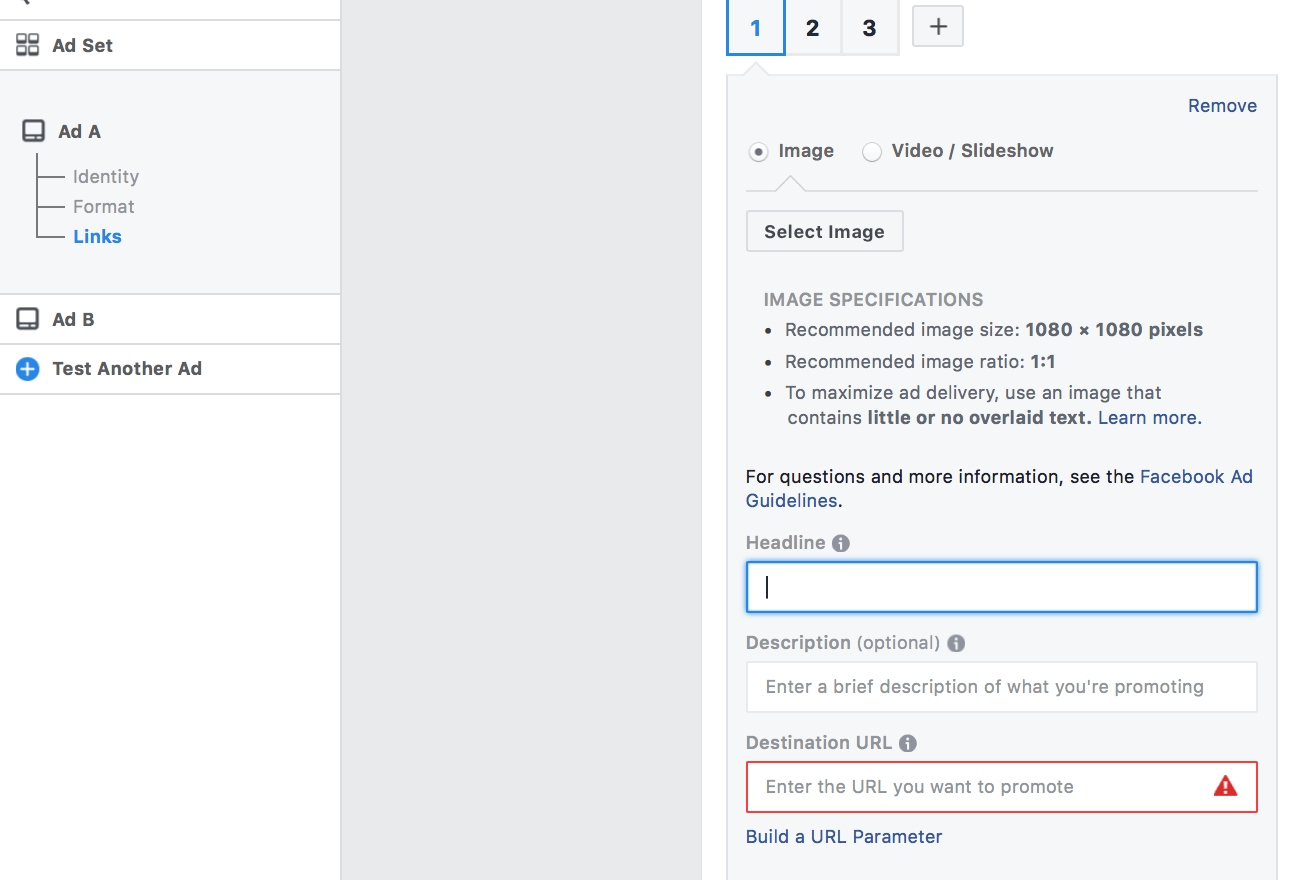 This is the strategy I've used with my clients to quickly figure out what works, why, and how to create high-converting content moving forward. Each audience is different, so testing here is so important. You can use Facebook's split testing feature, pictured above, and choose "creative" as the variable to make this easy.
4. Consider Placements Carefully
You can reach users in a number of different locations on Facebook and off Facebook, including Instagram and the audience network. You can also choose if you want to run ads on desktop placements, mobile placements, or both.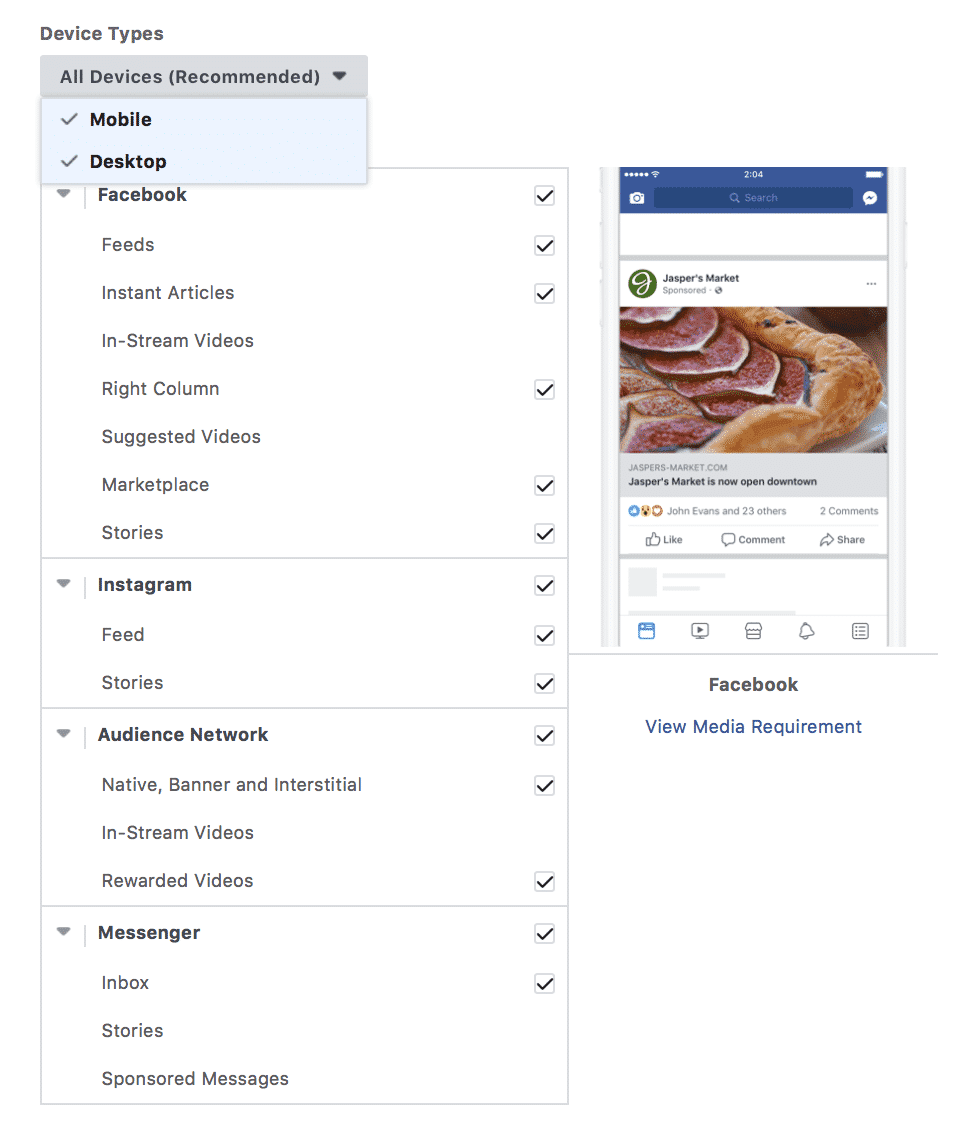 Different placements will impact your campaign differently. Mobile users, for example, might be less likely to purchase than desktop users but more likely to engage. Instagram placements consistently cost more than Facebook across the board, but they also yield higher engagement on average, too. Similarly, on-platform newsfeed ads will perform better than right column ads on Facebook, but the newsfeed ads offer more potential that can lead to higher CTRs.
All placements are enabled automatically, but you can edit this accordingly when creating your ads. Placements can be a big consideration, so you can read over the pros and cons of each here.
5. Keep Relevance High and Frequency Low
There are two metrics that a lot of advertisers ignore that you should pay careful attention to on Facebook Ads: Relevance Score and Frequency.
Your frequency tells you how often a single user is seeing the same version of your ad. If your frequency score is 2, it means each user seeing your ad is only seeing it an average of 2 times. That's pretty great. If your frequency is a 9, however, that's another story. Someone who sees your ad 9 times and doesn't convert isn't likely to do so, hurting your campaigns. Ideally, your frequency should be kept at 3 or lower.
Keep your frequency low by having an audience large enough to keep your ad cycling through different audience members. As you scale your ad spend, keep a close eye on frequency for that reason.



Your relevance score, on the other hand, should be as high as possible. Facebook will rate your ad on a scale of one to ten to assess how relevant they believe your ad will be to your audience. This is based on their algorithms and the response your ad gets.
Positive engagement like clicks, views, likes, comments, and shares will raise your score. Negative engagements, like people hiding the ad, will lower it. You should shoot for an 8 or higher. This will give you more momentum in the algorithms, and it can actually lower your CPC, too.
6. Focus on Mobile-First Content
Mobile usage is increasing significantly, so you need to bring the content to users where they're most likely to interact with it.
Here's the thing: content that's created for desktop won't always translate well to mobile, but content created for mobile will typically work well on desktop, too. As a result, it's important to create mobile-first content that will reach the audience you might be struggling to connect with.
Ensure that your content meets mobile best practices. Including more vertical video in your campaigns is a perfect example, because mobile users can easily expand the video and watch it full-screen without having to turn their phone. Sounds a little goofy, but it does matter.
You should also test mobile-specific formats, including options like Instant Experiences (previously known as canvas ads) and Story Ads. Both of these are automatically full-screen mobile experiences that can deliver users right to the landing page of your choice.
7. Setting a Bid Cap Won't Always Work in Your Favor
If you're on a tight budget (who isn't, right?), Facebook gives you the option to set a bid cap if you're using the "lowest cost" strategy. Basically, this strategy means that you want to pay the lowest amount possible for each ad placement to make your budget go further, and setting a bid cap lets you say "I won't spend a penny over $1.51 on any individual placement."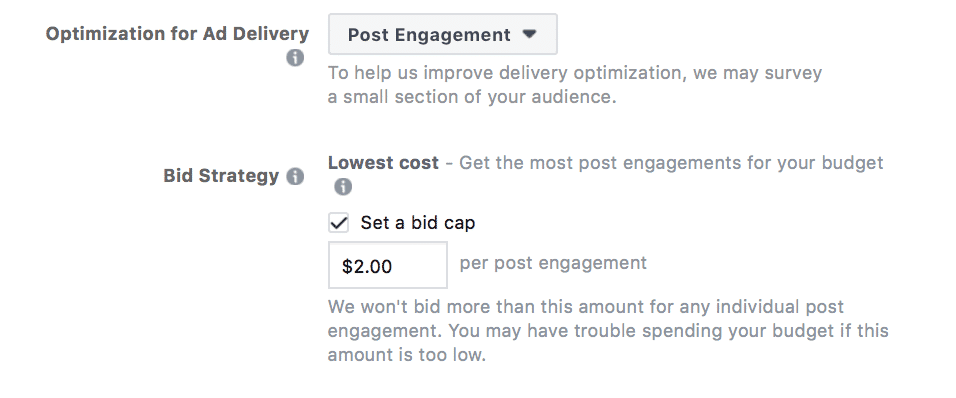 Bid caps can be really appealing, especially if you know you don't want to pay more than a certain amount for each ad.
That being said, they can limit you. Sometimes, the rule of averages can be your friend. If your desired bid is $1.51, an audience network placement might cost $1.00 and that would leave $0.51 to more than cover a higher-value Instagram placement of $1.80. In this case, you get more placements but you're still staying close to your desired cost but on an average basis.
Consider what will work for you up front before making a decision on whether or not a bid cap is right for you.
8. Use High-Value Customers to Create Lookalike Audiences
This is another classic Facebook advertising tip, but it's such a good one.
Most businesses—even really small ones—have some clients that are higher value than others. Maybe they're more engaged, or (most likely) they're big spenders and loyal customers. Create a custom audience made up of these individuals. Then create a lookalike audience based off of this custom audience, helping you to connect with cold audience members that are particularly similar to those high-value clients. This presents a valuable opportunity to find more of the clients you love to work with.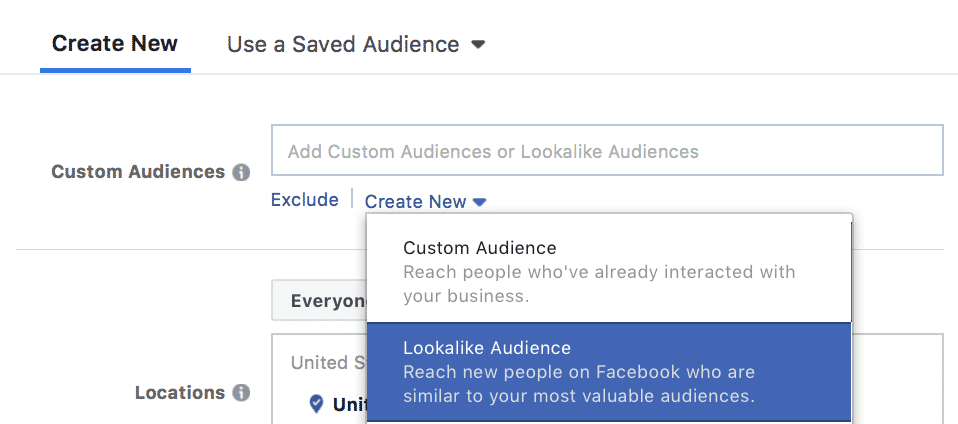 When creating a lookalike audience of high-value audiences, try to keep the audience as similar as you possibly can while maintaining a strong audience size. You can get this information by sliding the "audience size" meter back and forth.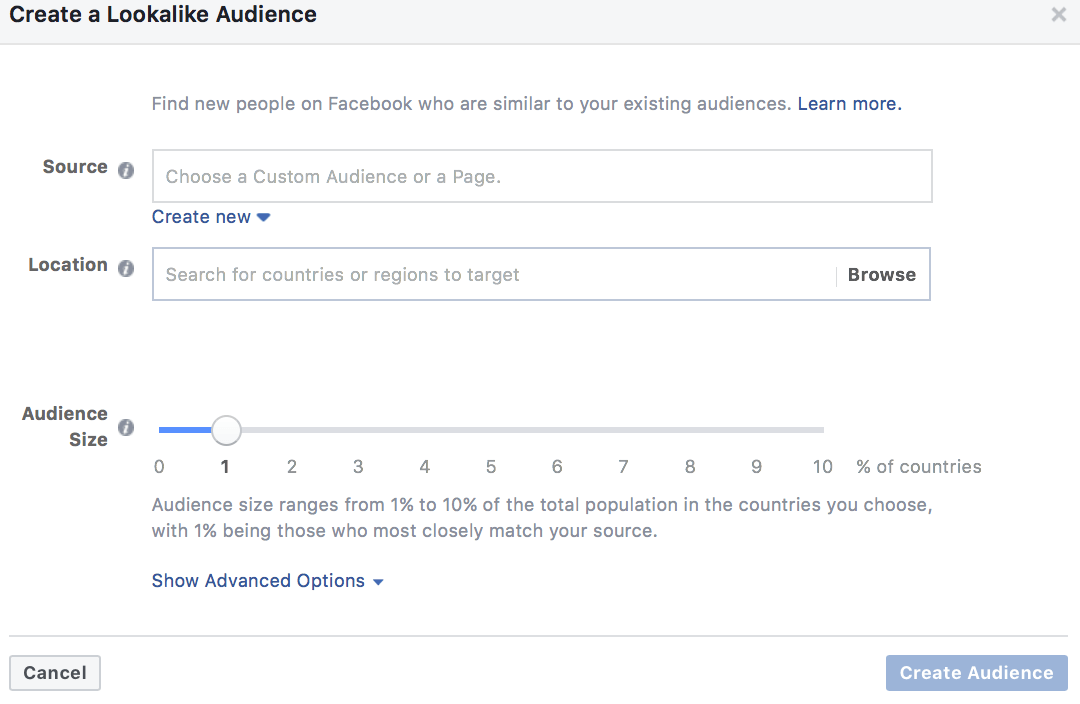 9. Know Your Audience Before You Start Targeting
Facebook is well-known for its extensive targeting options, and for some marketers, putting that in front of them is like setting a kid lose in a candy store. It's so exciting—you can create almost any hyper-niched audience you want.
There's a catch though: you shouldn't always do that. Sometimes, creating hyper-niche audiences can actually make your audience too small, driving up your frequency for what's really a pretty general campaign and limiting performance.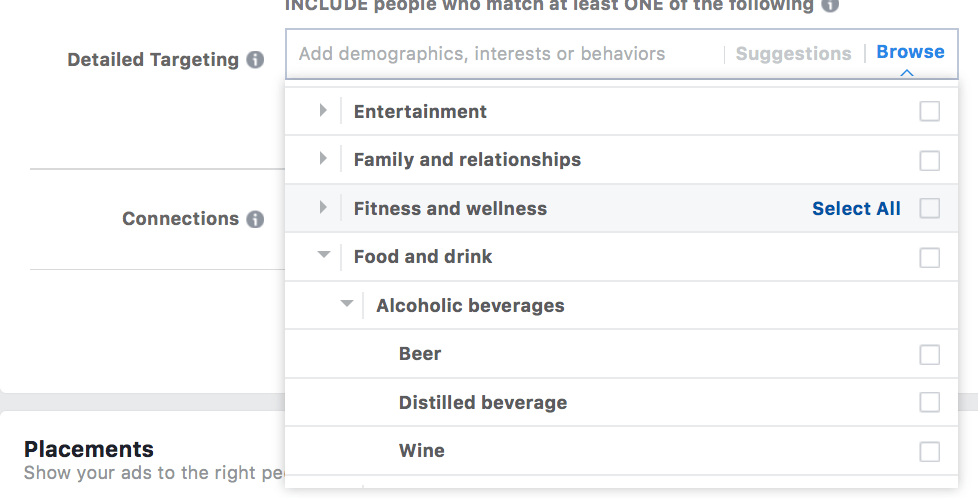 I've learned something crucial over the years: you need to know who you're targeting before you actually start choosing your actual targeting criteria. Don't get distracted by all the options once you're in there; know that you're going to target "vegetarians" and "yoga interest," and try to avoid tacking on five other interests just because they make sense.
This is so important. I had a client who had a local business and a general appeal product. When we tried niche targeting, it actually limited the audience too much and it sent the CPC skyrocketing, even though the targeting made sense.
Conclusion
PPC campaigns can seem overwhelming, but these Facebook advertising tips can make the process a little easier and a lot more effective. Each of these tips will help you utilize the ad system the way the pros do, getting those high-reaching ROIs, lowered ad costs and increased conversion rates that you'll only find from agencies and professional ad consultants.
Still looking to get a little more help from those pros? Shoot us a message and learn more about how we can take your campaigns to the next level.
What do you think? Do you use any of these Facebook advertising tips to optimize your campaigns? Did we miss any of your favorite tricks? Share your thoughts and questions in the comments below!