How to Set Up a Facebook Lead Generation Campaign That Works
Attracting leads can be a little tricky.
Whether the users have stumbled across your brand during their research stage or they've discovered you through an ad campaign that piqued their interest, having the right touch points in place at the right time is essential. Without it, you won't be able to convince them to leave their email address so you can get in touch and nudge them closer to conversion.
Facebook's lead generation ad campaigns are an excellent tool that can help you speed up the process and significantly increase the number of new leads you have coming down the line. In this post, we're going to show you how to create an effective Facebook lead gen ad campaign from start to finish so you can grow your client list quickly.
Why Facebook?
When it comes to lead generation, Facebook's lead gen ads are easily one of the best tools out there. This native ad format will show users an on-platform lead form when the ad is clicked, which Facebook will automatically fill out with as much user information as possible (which typically involves their name and email).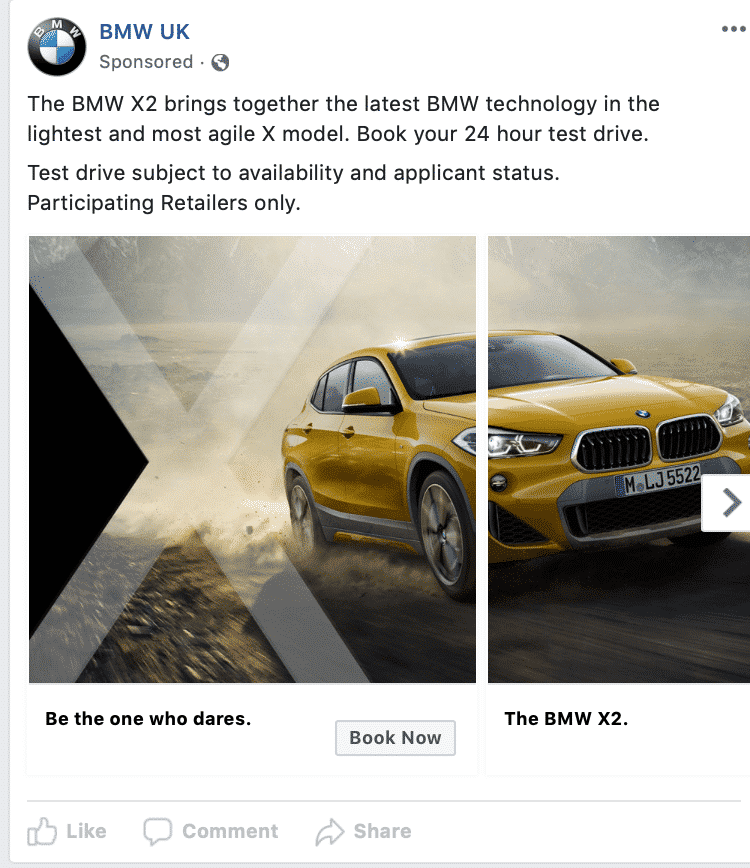 These ads were originally designed to be extremely mobile-friendly, even though they've since been rolled out to desktop. Since the lead forms pop up on Facebook, users never have to leave the site or the app, and there's less loading time involved.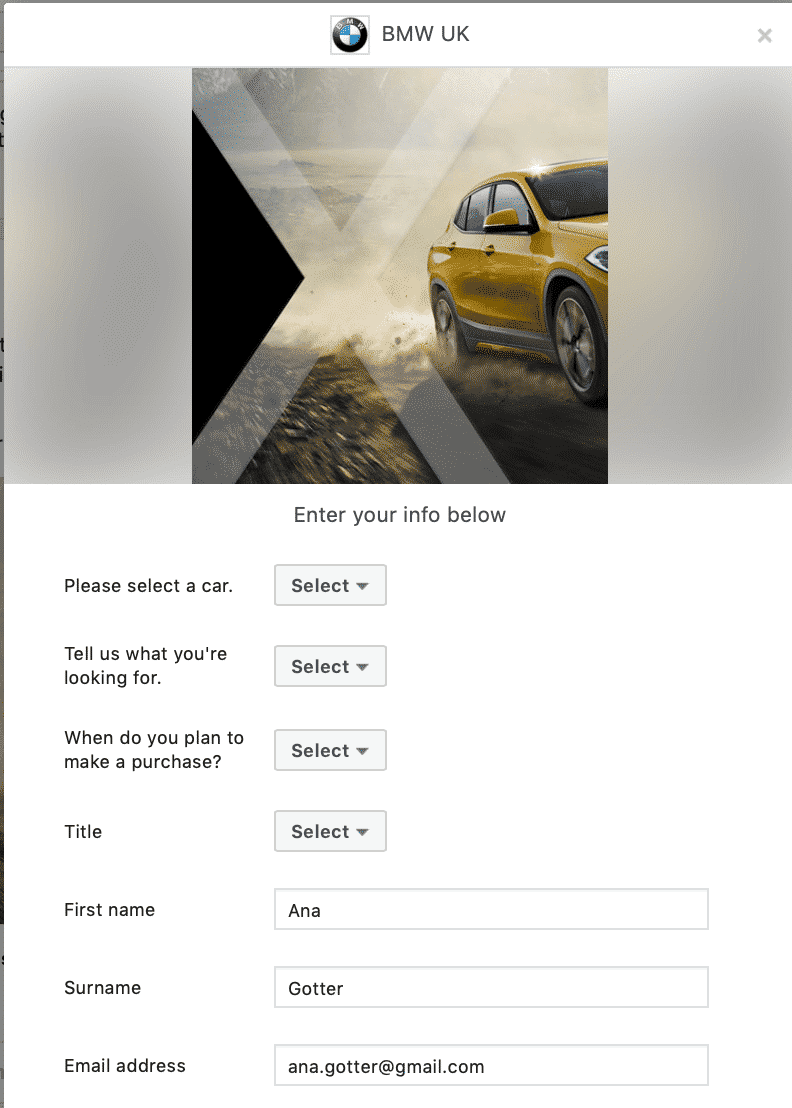 Since Facebook Ads are an excellent way to reach out to a hyper-targeted audience and show them what you have to offer while nudging them towards that lead form.
How to Create a Successful Lead Generation Campaign
Creating a successful, high-converting lead generation ad that can attract warm, qualified leads is a pretty straight-forward process.
If you're missing a few steps, however, the campaigns can quickly go sideways and fail to either attract the type of leads you're looking for, or fail to attract leads all together.
Ready to get started? All you need to do is follow these four steps.
Start with a Warm Audience
If you see an ad for something that looks interesting, click to learn more, and immediately see a lead form, are you going to submit it? Probably not, if you've never heard from the brand before.
Users are justifiably stingy with their personal information, especially their email and phone number, so they need to be interested enough in your offer to convert before they see the ad; the ad is really best used to finally nudge them to do so.
As a result, you'll typically be most successful in general when you use a lead ad campaign as a follow up off of an initial brand awareness campaign. Two good options for targeting for these ads include:
Retargeting based on users who watched at least half of a video ad designed to introduce them to your brand.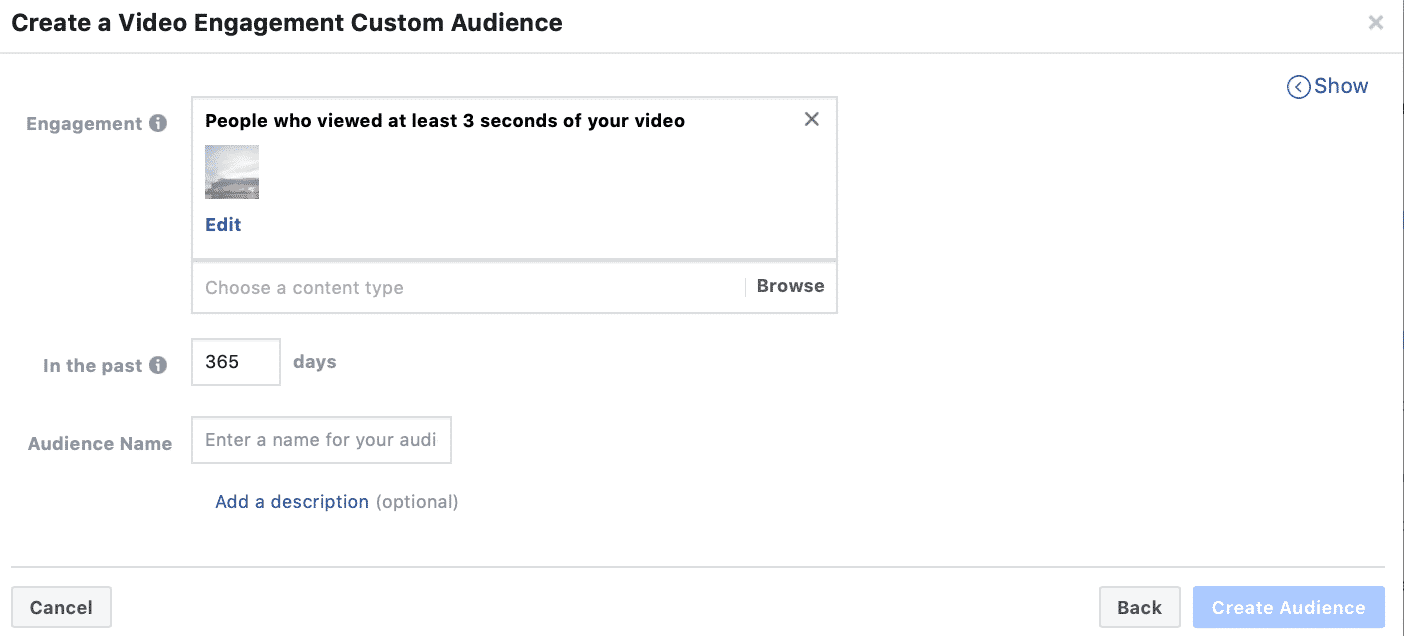 Retargeting based on site activity that indicates interest, like checking out a "About Us" or "Services" page but using exclusionary targeting to exclude those who saw a lead sign-up confirmation page.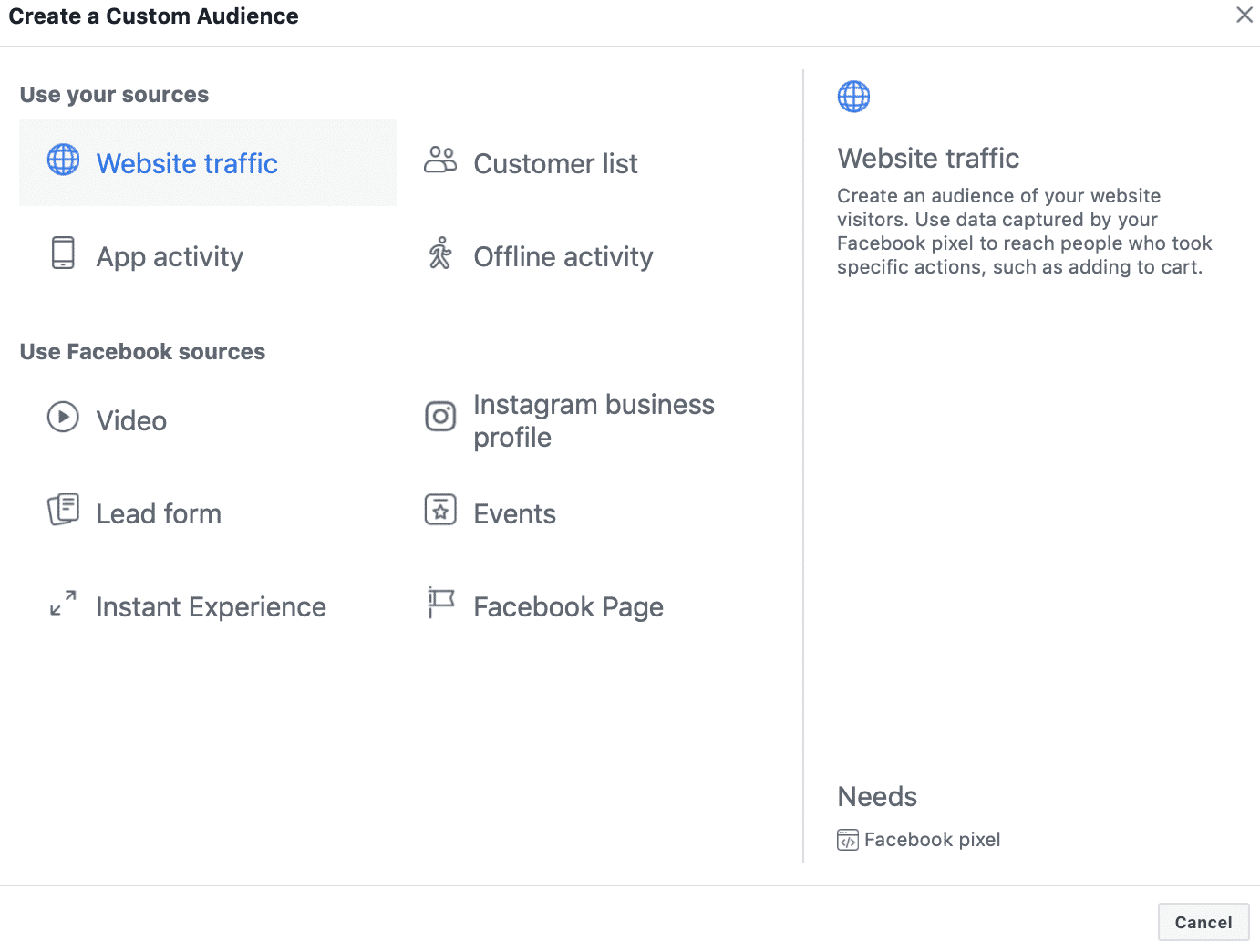 You can run tests for cold audiences, but know that you're likely to get more responses and more qualified responses from users who are at the last already a little familiar with your brand.
Create a Simple Lead Gen Form
It goes without saying that the easier it is for people to fill out your lead generation form, the more likely they'll be to do so.
Get just enough information that you can qualify the lead and get in touch, but not so much that you lose them all together.
For a lot of B2B businesses, this might be name, email, phone, and size or industry  of the company you work for. Be careful about asking information like revenue, because people understandably don't like answering sensitive information on lead forms.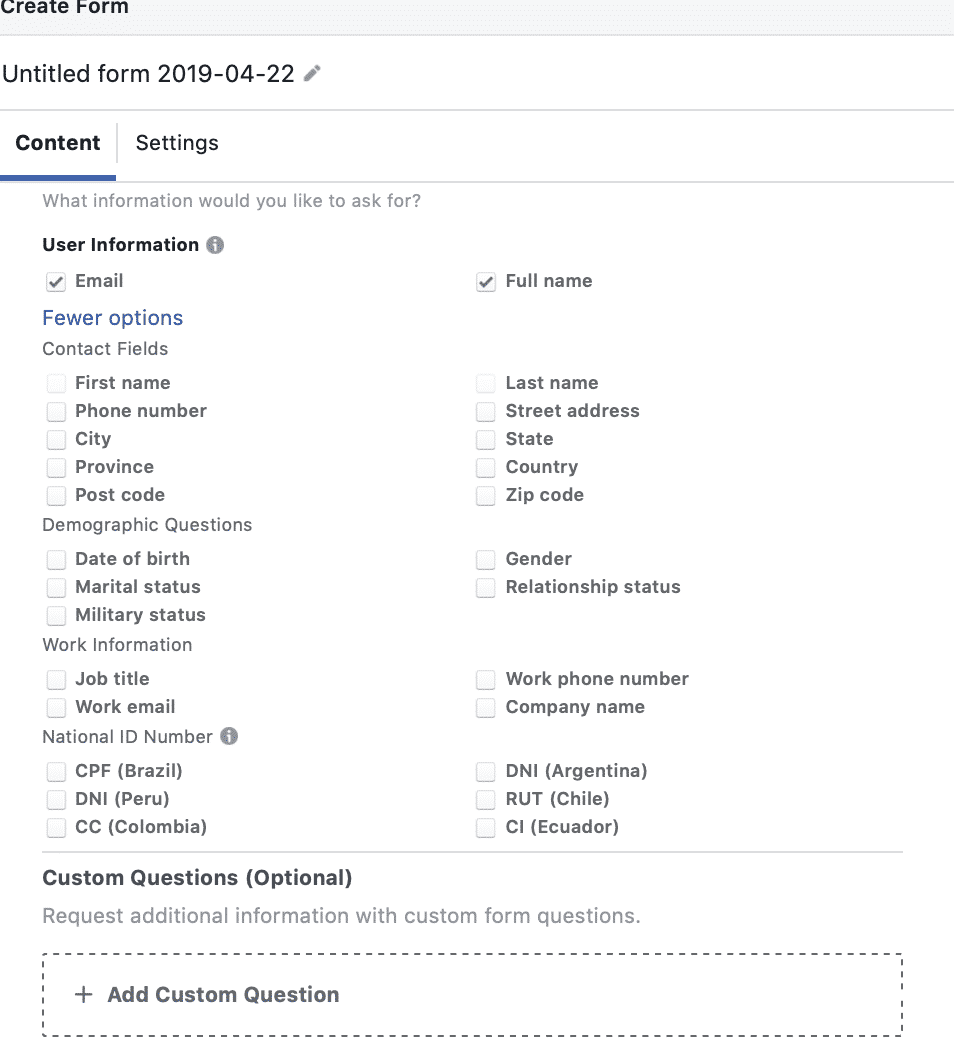 For B2C, this could be name, email and/or phone, and maybe one qualifying question like "what location is closest to you?" or "which service best serves your needs?"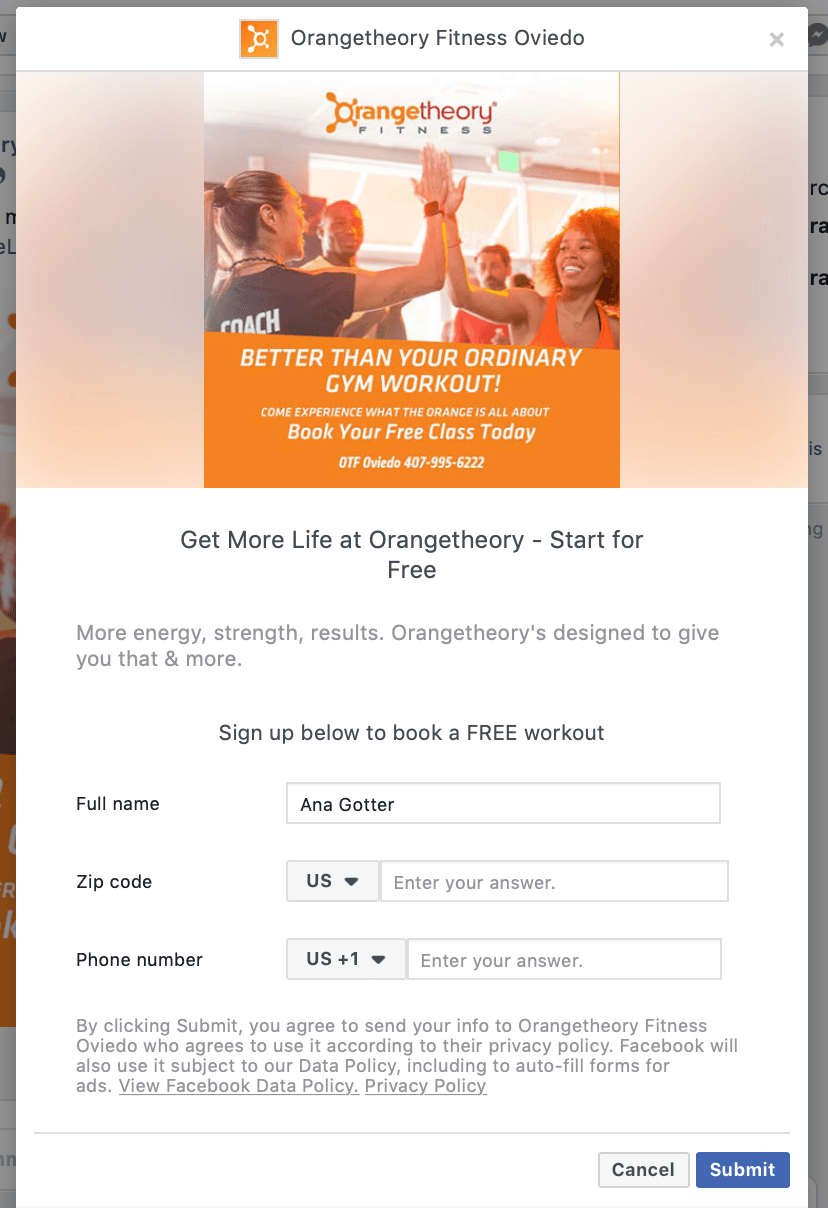 In addition to the questions you're asking users to answer, you should also have an introduction. This will explain exactly what users are signing up for or what they're getting when they complete the form, and it can help overcome objections and make them feel more comfortable.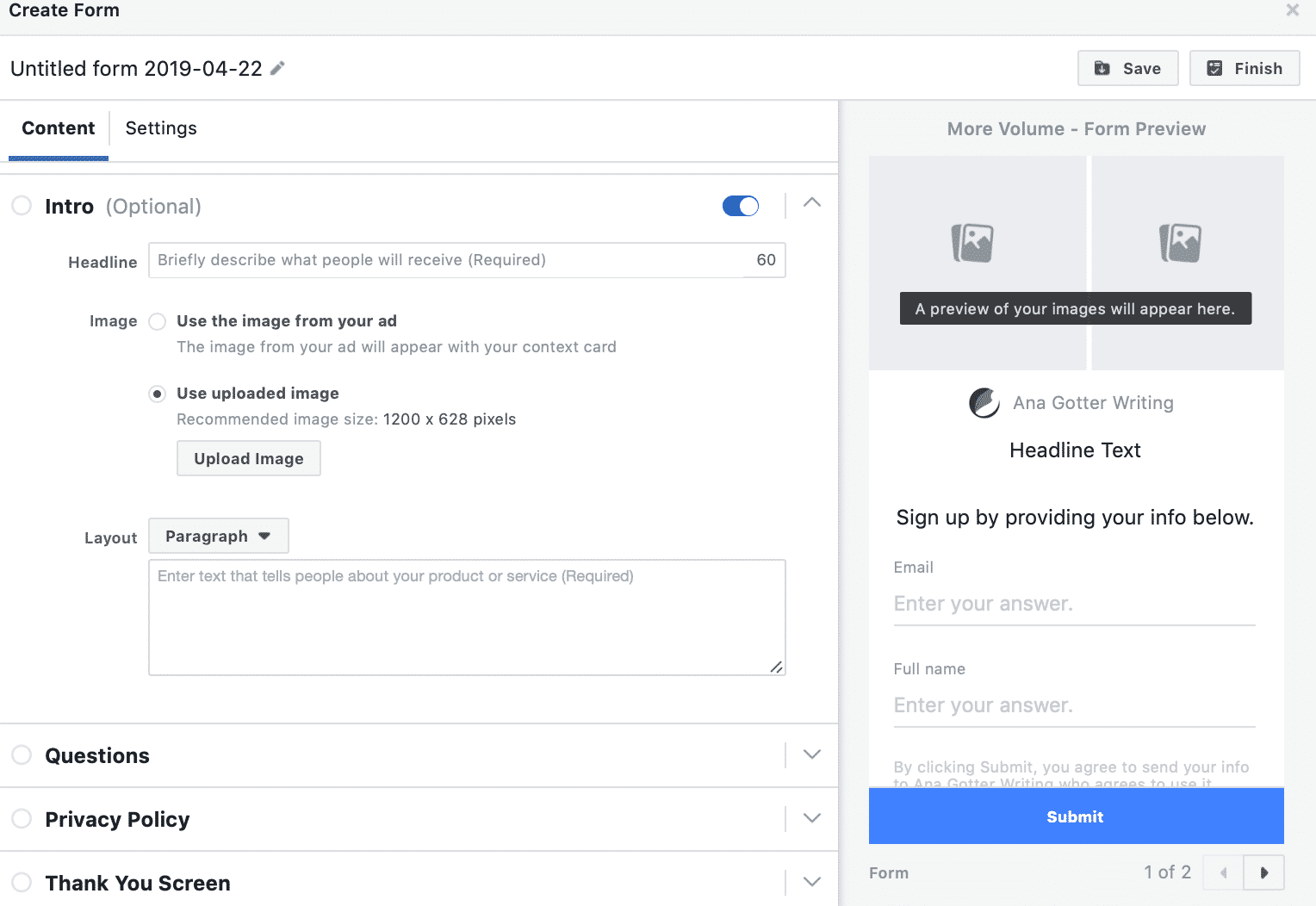 If you want to test the effectiveness of your lead forms and see how much information you can get without pushing users away, you can always run a split test with two different forms and see what users are most responsive to.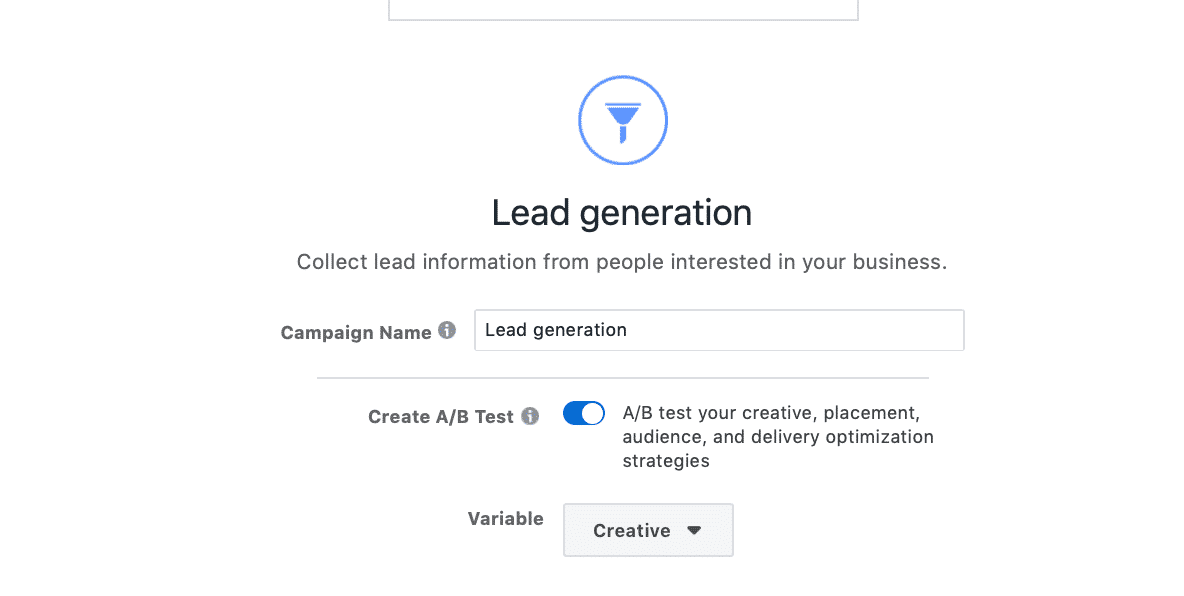 Stress That There's No Pressure
When I've worked on lead campaigns, I've found that one thing will drastically increase sign-ups or registrations on a landing page is to stress that there's no payment, no follow up, and no pressure involved. This is true even for warm audiences who are so, so close to converting.
People are more willing to convert and take advantage of an offer is there's no pressure for them to purchase, subscribe, attend, or really do anything in particular. We all want to have the right to change our minds, especially when we get more information about whatever it is we just signed up for.
Having a no-risk, no-pressure offer (and copy that stresses it) will increase the number of leads coming in through your ads, so take advantage of this.
Have a Solid Offer
This is the last step to a great lead generation ad campaign on Facebook. All users, after all, will ask the same question: "What's in it for me?"
If you have a solid offer that's enticing to your audience, use it here. If you don't have one, create one. An offer can increase your lead sign-ups significantly (on a few tests I've run in the past, it increased conversion rates by anywhere from 10-24%), and it gives users a reason to sign-up now, not just when I get around to it.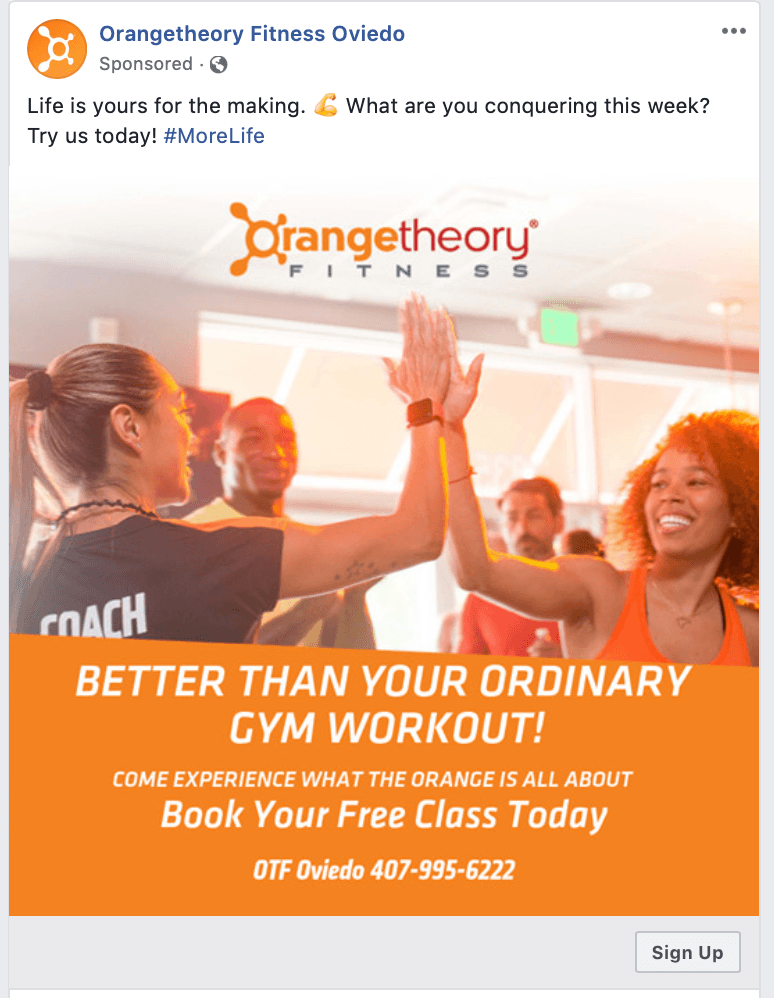 What that lead offer should be will depend on your business. I've seen fitness brands who offer a free workout class, an ebook with a meal plan, or a fitness regimen in the form of a downloadable guide.
Some commerce stores might do well with free samples, guides on how to use the product (like "10 makeup tips you need to know), or discounts.
B2B brands offer things like white papers, ebooks, checklists, and webinars.
Consider what your audience would find most valuable, and start from there.
Conclusion
Facebook's lead generation ads make it possible to be proactive, reaching potential leads, but giving interested-but-not-convinced users the option to convert in a no-risk way that doesn't require conversions. This is an outstanding way to grow your potential client base quickly, and you can even categorize the incoming leads by what audience they came from, giving you an idea if they're cold, warm, or super hot.
If you need some help with leveraging Facebook's lead ads to scale your business quickly, we specialize in PPC ad campaigns! Get in touch to learn more about how we can help you with Facebook Ads.
What do you think? Do you use Facebook's lead generation ad campaigns? What strategies do you use to make your campaigns more effective? Share your thoughts and questions in the comments below! 
Leave a comment