How to Pick the Right Advertising Channels for Your Lead Gen Business
Lead generation is exhausting, especially because you typically need to have funnels and landing pages and strategies in place to catch new users as they need you. This can be one of the most essential parts of running a business, but also one of the most draining ones.
As a result, there are plenty of incredible lead generation businesses out there, whose entire focus is to help their clients attract leads that they can convert into customers. This is an increasingly popular business model, and they're serving a need that many small and medium businesses have.
Lead generation businesses need leads, too, however. They need to find new clients, and they need to know how to find them. In this post, we're going to take a look at how to identify the right places for your lead generation business to advertise their own services, giving you the results you can deliver your customers.
1. Google Ads
Google Ads is one of the most popular options for lead generation businesses, because their search ads give you the chance to show your ad to potential clients looking for exactly what you offer– even if they don't fully know you exist.
If you're targeting keywords like "how to find new leads" or "lead generation business" and have a strong ad that explains what you can offer, you have a good chance of getting a click and finding new clients quickly.
The Pros and Cons
The pros of Google Ads are clear to see: there's a big opportunity here to connect with users who are looking for you right now and may be a more high-intent audience. They have a need, and you have a service that can help them with it.
There are some downsides, however. Keywords like "lead generation business" are clearly competitive, meaning that it can be harder to rank for these terms and when you do, you may be paying more. Since Google Ads can already be a little pricey for new businesses with limited ad costs, this is something to consider.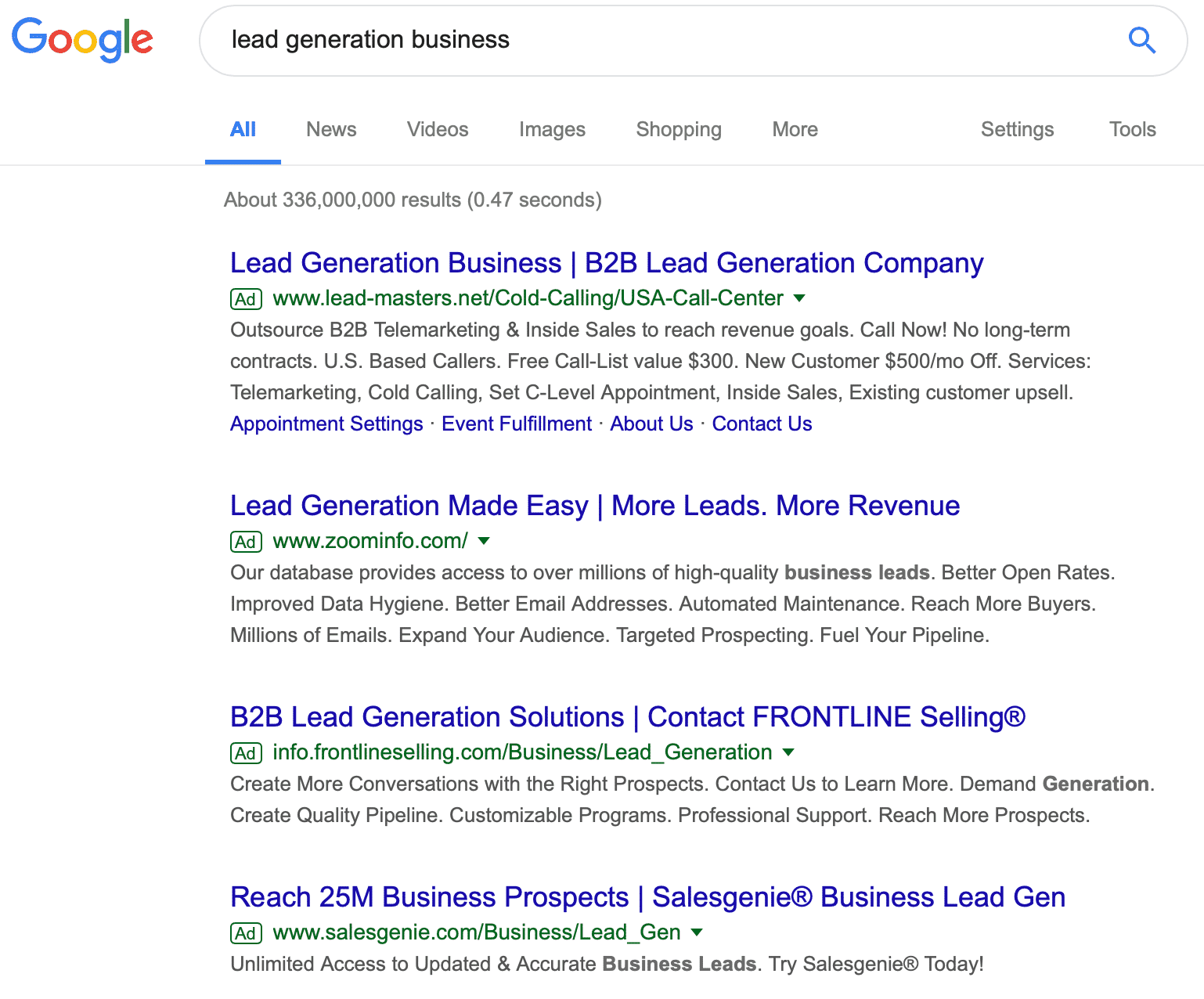 How to Leverage It
If you want to use Google Ads (which we typically recommend, no matter what your budget is), start with diligent keyword research. Look for keywords that you can afford to bid on and have a shot at ranking well for, but make sure they're relevant to the landing page and offer you've created. You can sometimes get creative and bid on long-tail keywords like "how to find leads," which will pair you with an in-need audience who just may not be searching for you directly.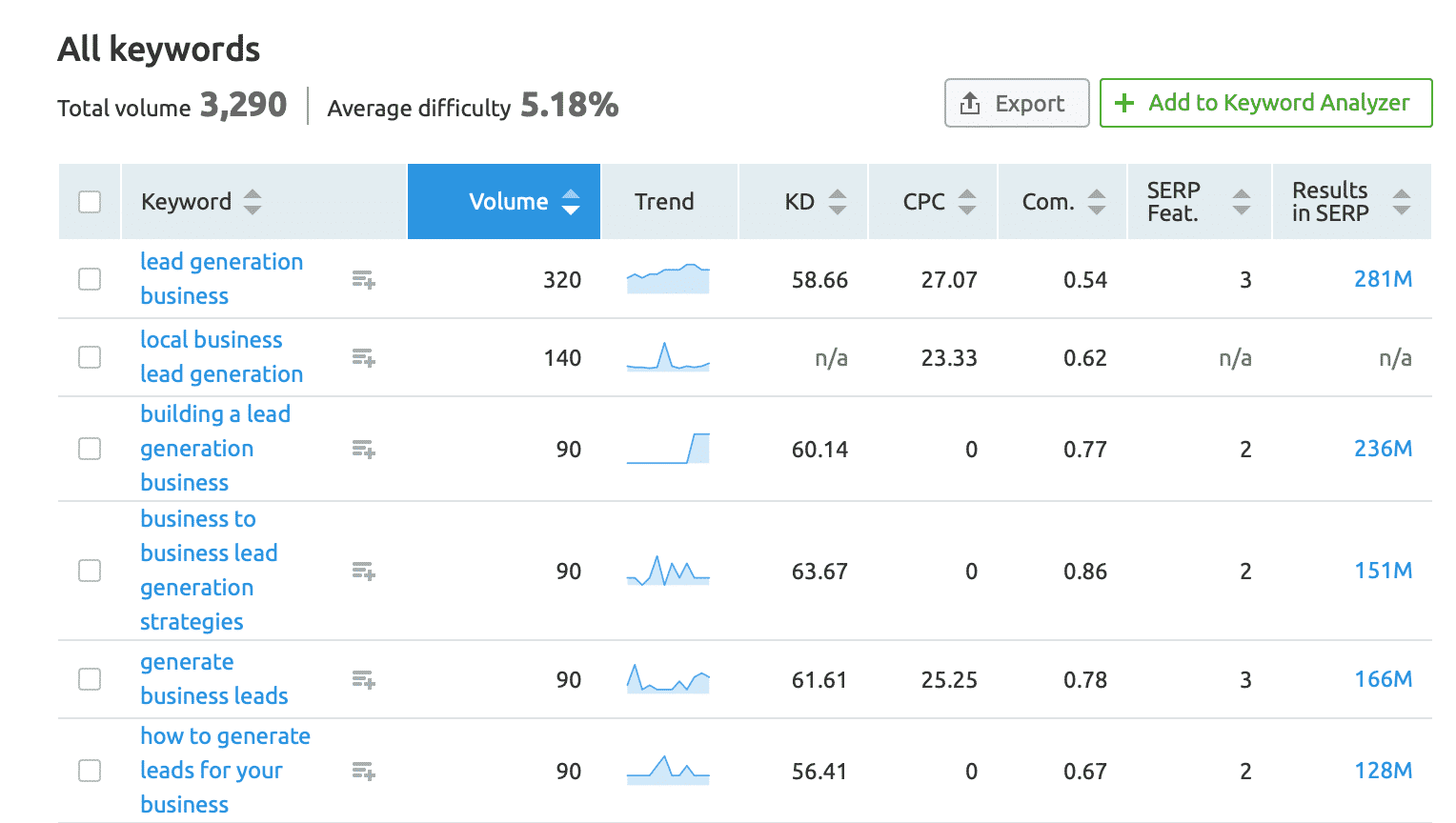 Don't be afraid to bid high on those high-value keywords as long as you can afford it, but remember that most clicks won't result in a conversion, so you need to factor that into your calculations.
2. Facebook & Instagram Ads
Facebook and Instagram Ads are part of one ad system, so we're going to lump them in together here. They're the most popular social ad platform, and with Facebook's audience of 1.5 billion daily active users and Instagram's 500 million, there's a lot of potential to reach your target audience here.
The Pros & Cons
There are a lot of great advantages to using Facebook Ads, including:
The large and diverse audience
The exceptional targeting system (including the ability to target by business interests)
The opportunity to show your ad to relevant users, even if they've never heard of you or services like yours before
The various retargeting options that allow you to reconnect with your audience at a later time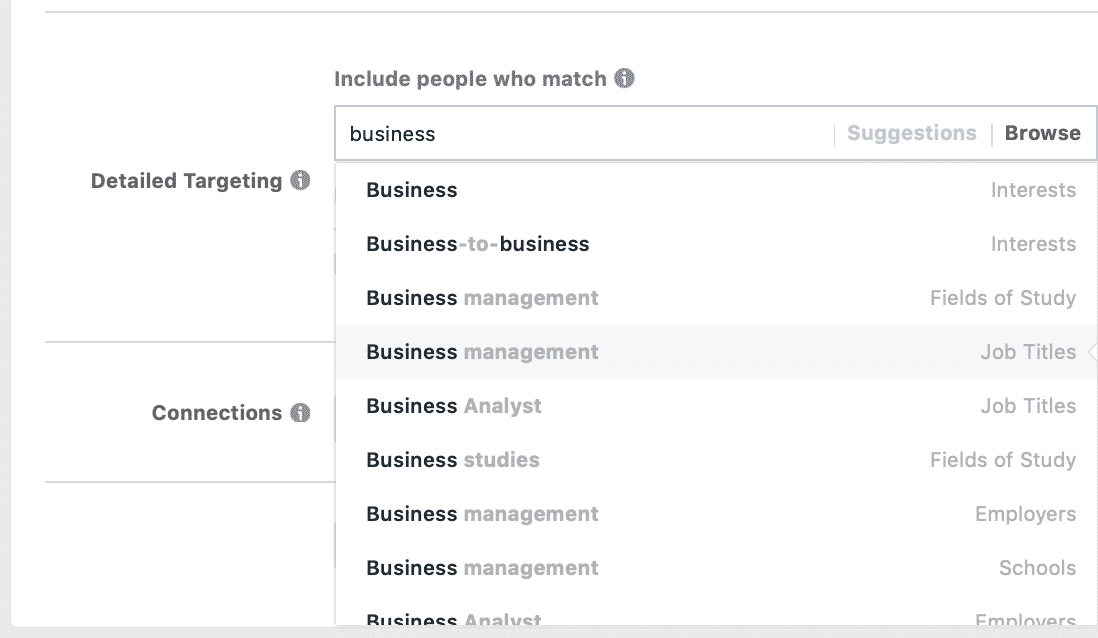 Not being limited to waiting for audiences to find you is enormous. I've made business purchases that I've discovered off Facebook Ads years ago, I think the first ad I ever converted on was invoicing software.
There are potential risks with this platform, however. Most people are on Facebook and Instagram for fun, not for work. They may see your ad and think "eh, I'll check it out in the office tomorrow" and then never think of it again. This doesn't always happen, but it definitely impacts conversion rates.
How to Leverage It
Your best bet for Facebook and Instagram is to create super targeted, super niche ads. Appeal to your audience either through options like "business to business" interest targeting, or opt for retargeting based on things like site activity. You can also run ad campaigns for leads that have signed up for a lead magnet but haven't yet converted.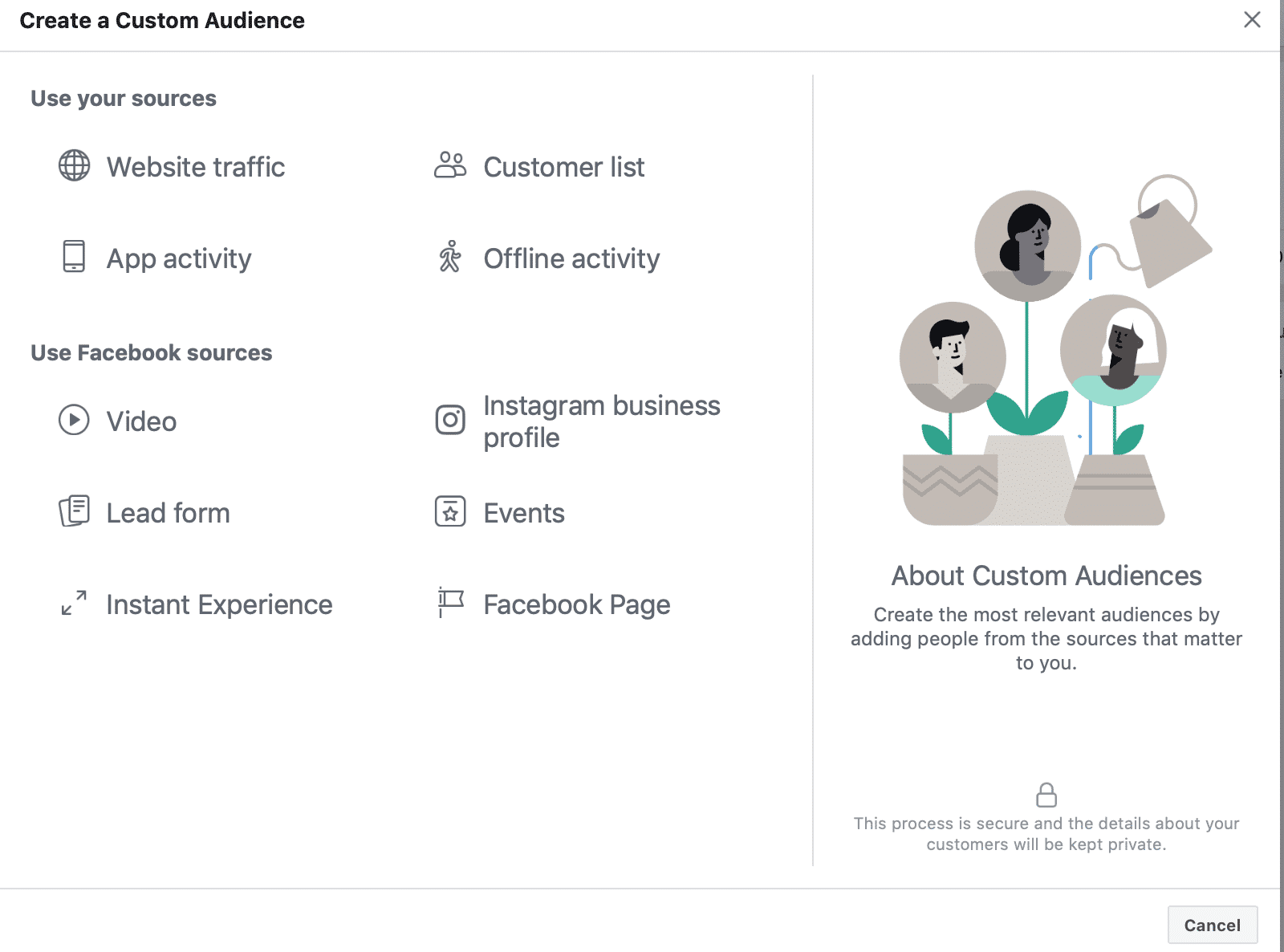 If you want to appeal to cold audiences, try testing at least one video ad that explains how your services work and can benefit your clients. If people have never heard of lead generation before, this will help win them over more quickly.
3. LinkedIn Ads
LinkedIn Ads is my go-to choice for pretty much anything B2B related. I actually put it above Facebook and Instagram, and most of my B2B clients have had more success on the platform, though this varies based on a number of factors.
LinkedIn Ads work like Facebook and Instagram Ads, allowing you to place ads in the feeds or sidebars of users who fall within your targeting, and they also have retargeting abilities.
The Pros and Cons
LinkedIn doesn't have quite the same level of ad customization as Facebook, which has a ton of ad formatting and creative options, but you can still use images, videos, and text to appeal to your followers.
LinkedIn, however, is the best professional networking site out there, and when people are using it, they're thinking about business. This is a great place to advertise B2B services (like lead generation!) because people are going to be more receptive to what you've got to say.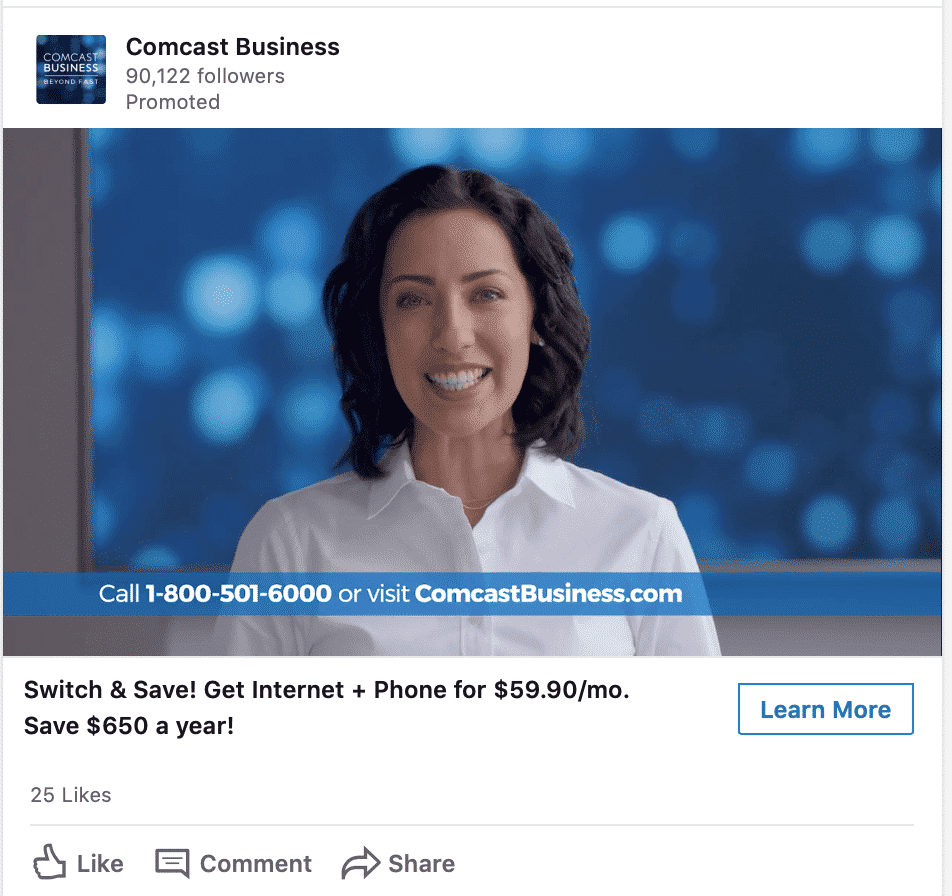 LinkedIn also has outstanding job targeting options, so you can target users who have specific job titles, giving you a better chance of reaching the decision maker in the organization you want to connect to. If you have specialized services—like restaurant lead generation—you can make sure to only target those individuals.
How to Leverage It
LinkedIn doesn't have the same insane targeting options as Facebook Ads, but they've got the options you really need. You can target by company size (which could indicate budget), job title (to reach those decision makers), or industry (to offer specialized services).

Retargeting is also a good option on this platform, allowing you to reconnect with interested users as necessary.
4. Twitter Ads
Twitter Ads aren't always the first choice for social media marketers, but their ad system has been improving over the years, and you can reach users while they're browsing or have your ad appear in relevant searches, giving you the best of both worlds. It's more like Promoted Pins in that sense, but it's more B2B friendly.
The Pros and Cons
Twitter has a big reach, and the ability to show "discovery" ads to users who are searching for relevant topics is a big advantage. This shouldn't be understated. They've also been improving their targeting, so that you can now target by interests (like "small business") on the platform.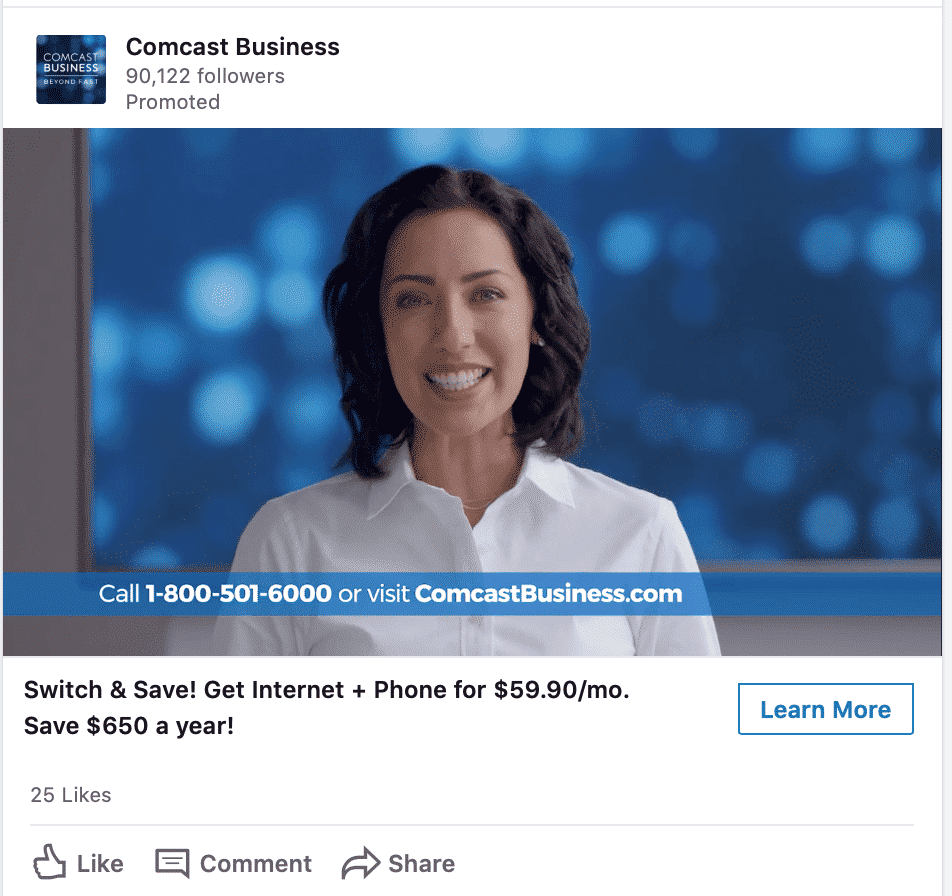 There are a few potential risks with this platform. CPCs are also typically higher, and Facebook's reporting is better. Advertisers have to decide if it's worth it to them to accept higher CPCs for a chance to show up in relevant searches that can put you in front of people who may be a good fit for you.
How to Leverage It
First, take advantage of either specific retargeting or use strong interest-based targeting with business interests. This is an essential part of making sure that your ad is reaching the right audience, making it more likely that you'll be able to successfully market your lead generation business.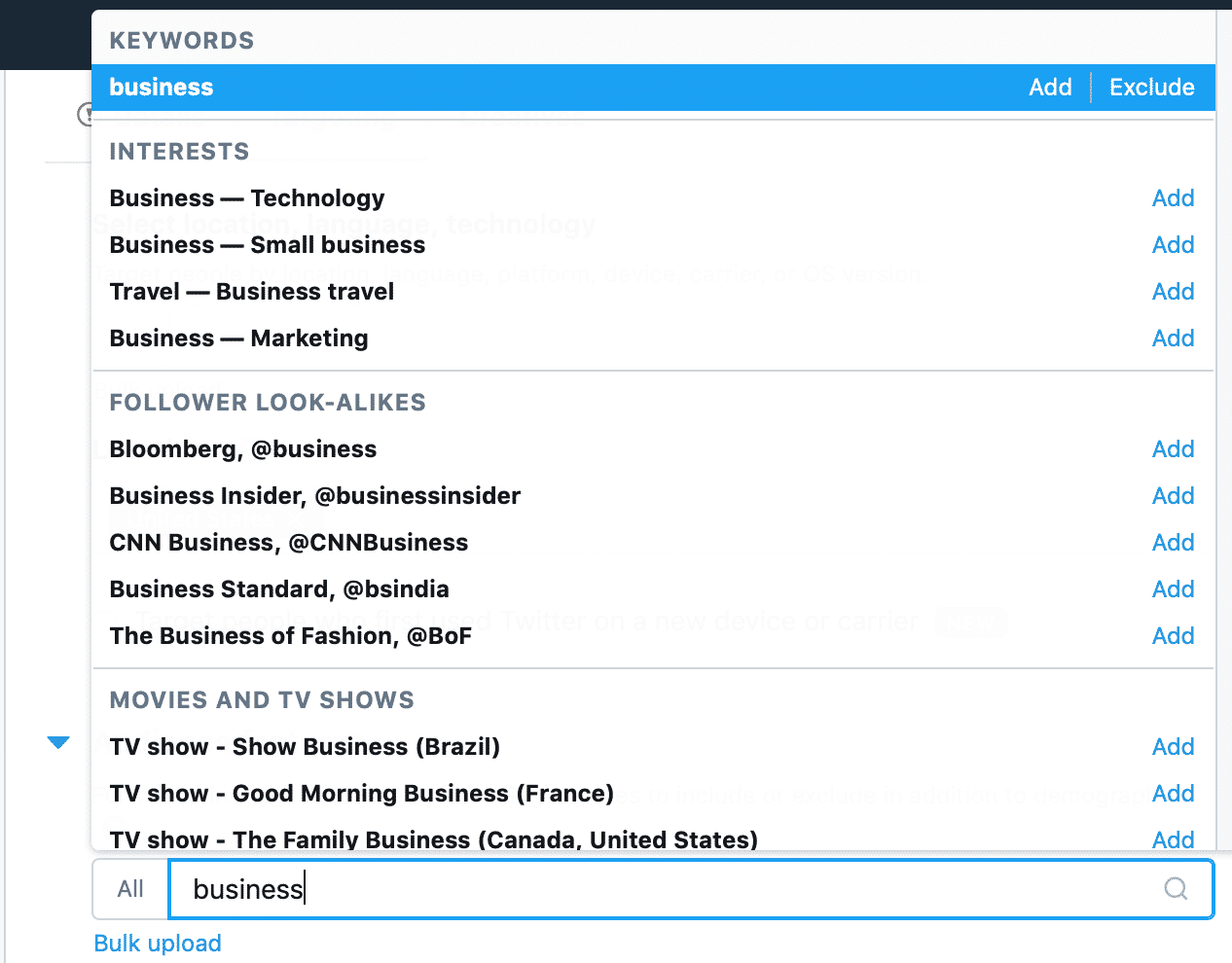 You should also consider setting a maximum bid to ensure that Twitter's higher CPCs don't go too high. This keeps you where you want to be.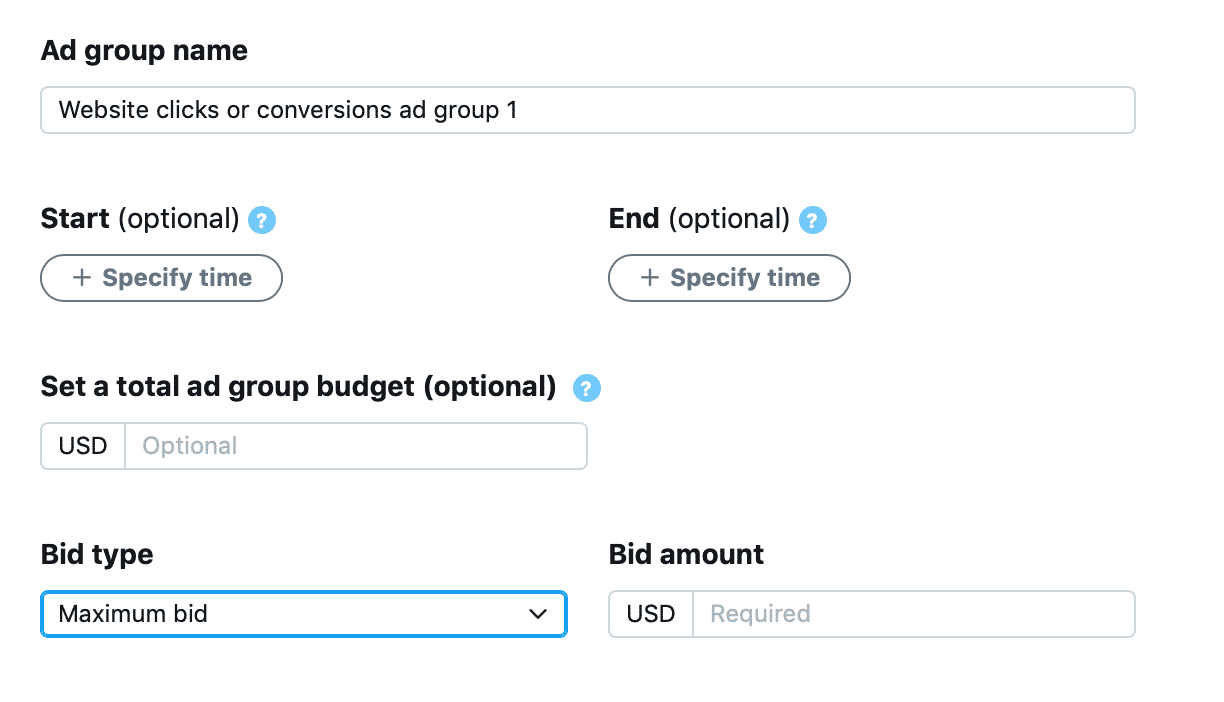 5. Bing Ads
Didn't expect to see Bing Ads on this list? You aren't the only one. This PPC ad platform gets a bad rap (or even worse, not one at all) because people are typically so focused on Google that they forget about Bing altogether.
Bing Ads, however, is an incredible opportunity to harness the power of search ads and connect with an audience who is just as engaged as Google's, even if they're a little smaller. And this platform comes with distinct benefits.
The Pros and Cons
Bing Ads are extremely similar to Google's—even the ad creation process looks similar. There is a big difference, however: the competition on Bing Ads isn't nearly as tough as it is on Google.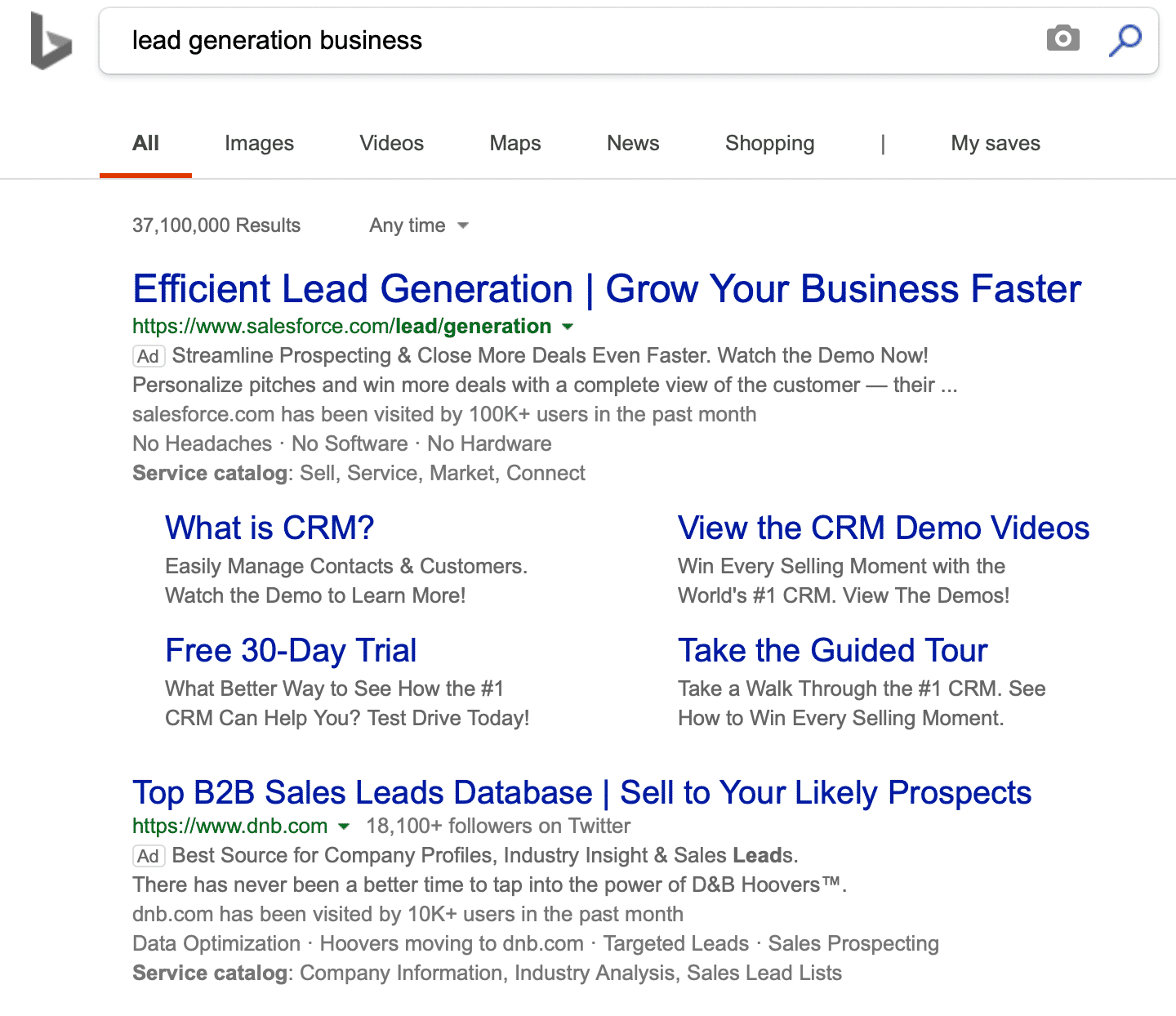 Most businesses are spending so much time prioritizing Google because of its heightened popularity that they don't invest into Bing. But here's the catch: 23% of online searches are still happening on Bing, which is actually an enormous number. Because of the decreased competition but still-sizable search potential, you can have more visibility and pay less for your ads, keeping your acquisition costs down.
How to Leverage It
Use the same strategies that you would with Google Ads, but make sure that you're doing unique keyword research for each platform. You can use Bing's Keyword Research Tool to identify the best keywords for their platform, and you may even find that some high-value keywords you couldn't afford on Google Ads are easily within your budget here. Take advantage of that to reach your audience wherever you can.
Conclusion
You've got all the tools to help your clients generate leads, but sometimes it's important to have an outside, objective opinion about what would be best for your own business. It's why copywriters hire other copywriters to tackle their own sites in a lot of cases—that objective third-party view is essential.
As an agency that's helped other lead generation businesses find their new clients, we can attest that each of these advertising platforms can work with the right strategies in place. Because every lead generation business is different—with unique audiences, budgets, and even specialty services that you offer—it's best to run early tests to best discover which platforms are most profitable for you.
Want some extra help managing your ad campaigns or identifying the best platform to find new clients for your lead generation business? Send us a message to learn more about how we can help.
What do you think? Which platforms do you use to attract new clients for your lead generation business? What strategies have worked best for you? Share your thoughts and questions in the comments below! 
Leave a comment