How to Use Video Marketing as a Lead Acquisition Strategy
by Anand Srinivasan • January 18, 2019
Videos have emerged as one of the most popular content formats for lead generation in recent times. A study published by Software Advice found that video content delivered the highest quality of leads to B2B businesses—the quality of leads delivered exceeded those generated by sales rep demos and free trials.
So why exactly are videos so effective in generating leads, and how do you maximize your ROI from your campaigns? Let's take a look.
Why Videos Work
Videos deliver a higher level of engagement among viewers compared to text, and even images. Studies show that our human brain processes videos nearly 60,000 times faster than text. This is because videos are a mix of both verbal and non-verbal communication channels. This enables a viewer to pick up on body language, tone and other visual cues—in addition to the content itself—for interpretation.
In effect, videos tend to have a higher level of engagement among viewers, and thus provide better returns. Social videos are believed to receive nearly 1200% more shares than text and images. Not surprisingly then, over a quarter of all ads on platforms like Instagram are single video ads.
Generating Leads with Videos
Lead generation typically involves three steps—content strategy, promotion, and acquisition. The idea here is to maximize exposure using the right kind of content and promotion, and then convert a healthy chunk of these viewers into leads through your acquisition methods.
Content Strategy
With video marketing, content strategy and promotion is of paramount importance. This is because your success depends heavily on the kind of video content you produce.
A viral video, for instance, could help you reach millions of users. However, that may be of little significance if this does not reach your prospective paying customers. At the same time, creating explainer videos can help demonstrate your product to your target buyers—but its impact is only felt if your promotion reaches the right kind of viewers.
There are a number of different content formats to choose from. Shopify, for instance, relies heavily on 'how to' content targeted at the small business owner. This content goes beyond just their product offering (eCommerce in this case) to include tips related to marketing, business mentoring, and so on.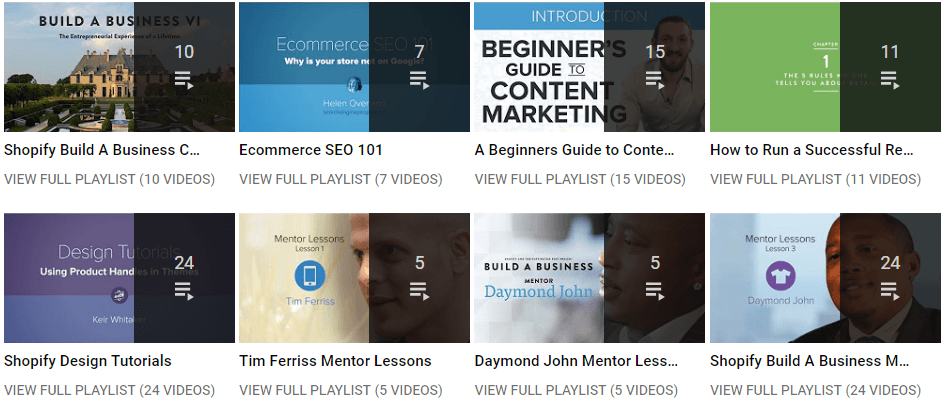 The idea here is essentially to create useful content that will appeal to the entrepreneurship community. The viewers may then be nurtured over time to launch their own eCommerce store with the Shopify platform.
Expedia, on the other hand, produces extensive travel guides for tourist spots across the world. Unlike Shopify, that depends on a tutorial approach to their videos, Expedia focuses on content that is more of a travel documentary.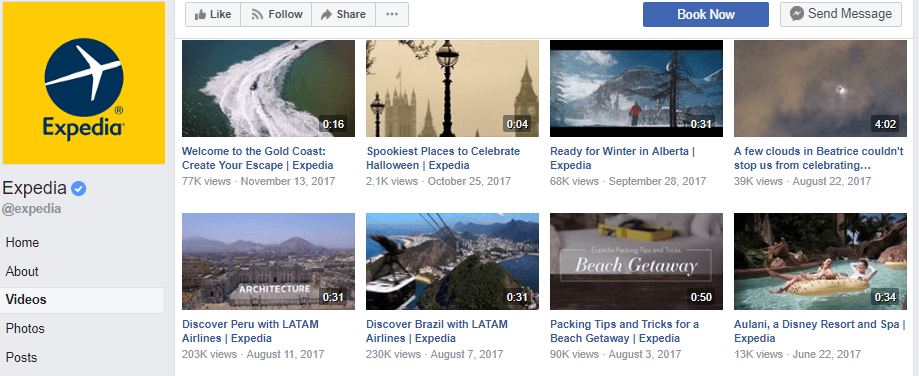 As you can see in both cases, the content strategy is tightly aligned to the audience that is being targeted. A poor content strategy could fail to appeal to your target group and could minimize exposure.
In addition to content strategy, production quality is another aspect that can make or break your lead generation strategy. If you are a bootstrapped business, you may check out free tools like Blender, Lightworks, and Shotcut to quickly produce and edit videos for your marketing campaigns. I have personally used Lightworks and Apple Clips and they both work great to edit video clips for marketing campaigns.
Promotion
The second step in the lead generation process is promotion. Your promotion methods are closely tied to the content strategy you choose. A viral video, for instance, needs a social media marketing campaign to go with it. An infomercial, on the other hand, would do well either as a sponsored ad, or through influencers.
So how do you go about picking the right promotional tools for your business? Besides the obvious connection to the content format, marketers must also look into a few other aspects.
The first factor to consider is marketing budget. Does your organization have the budget to run a PPC or social media campaign? Organic marketing campaigns are resource-intensive and take time to deliver; however, they may not cost as much as a PPC campaign. Also, some campaigns (like viral marketing) require marketers to invest all their planned budget up-front while others (like PPC) require a sustained budget. Such factors may need to be considered while picking the strategy that you must go for.
Leads acquisition
Traffic and views for your videos is meaningless unless it translates into revenues. Here are a few strategies to turn your video views into verified leads:
Gated Content
This strategy typically works with informative videos hosted on your own server. Examples of video content that can succeed with this strategy include webinars and industry analysis reports where there is a desperate need among viewers to access content that cannot be found elsewhere. Marketers could require interested viewers to provide their credentials in order to view the video.
Annotations/Cards
If your business is focusing on YouTube to acquire leads, annotations and end-cards are a fantastic way to generate leads. This strategy lets businesses link to external websites from within their YouTube videos.
Let's take the example of a business like Shopify once again. Their YouTube channel could, for example, include an end-card that links the user to a landing page where they could enter their email credentials to sign up for a free trial or get access to an eBook.
Do, however, note that YouTube has tightened their rules regarding external linking. You are now required to be part of their Partner program in order to be able to link out.
You may also make use of the YouTube description field to link out to lead magnets or your free trial page from where your viewers could convert into leads.
Subscriptions
YouTube provides users with the ability to subscribe and be notified on new video uploads. As a marketer, this is not completely useful since you still do not have complete access to the subscriber's data like their email or phone number. One way to solve this issue is by merging your video campaigns with an email marketing system. Viewers interested in following your videos are then required to sign up to your newsletter in order to be able to view it.
This strategy however only works if you run a video series with frequent updates. One-off video campaigns do not work with this strategy.
Conclusion
Video marketing is one of the most effective forms of branding and lead acquisition. The strategies mentioned in this article not only help you create the right video format and promotional method, but also help you identify the means to translate these views into valid leads for your business.
Have you tried using video marketing for lead acquisition? What your results like? Leave your thoughts in the comments.