Getting the Most from Your Existing Web Site Traffic with Optimizely [Webinar]
by Andrea Warner • September 15, 2016
Do you care about your on-page experience? You should.
89% of companies surveyed by Gartner believe that their customer experience will be the main thing that sets them apart from their competitors.
That's right, their customer experience—not the products they sell or their price point.
However, even though almost 90% of businesses believe that their customer experience is their biggest differentiator, companies spend just $1 on optimizing their customer experience for every $92 they spend drive traffic to their site.
Do you smell an opportunity? I do.
If customer experience really matters but most companies aren't spending money optimizing their company experience, optimizing your site experience is a great way to get ahead of the competition.
In this Disruptive Quick Class, Lisa Thomas and Evan Weiss from Optimizely explain how optimizing and personalizing your customer experience helps you make the most of the visitor traffic you already have.
Check out the webinar here:
In this post, we'll take a look at the whys and hows behind using Optimizely to improve your customer experience and optimize your website.
Optimization—Now It's For Everyone
In the webinar, Lisa noted that in the past, website optimization was limited to huge companies (think Amazon and Netflix) with pockets deep enough to field a team of developers and engineers.
Today, however, products like Optimizely have made website optimization affordable enough that almost any company can optimize their site.
To put it simply, the goal of site optimization is to increase the rate at which your visitors do what you want them to do (ie, "convert"). For example, many retail companies want to optimize the rate at which visitors add a product to their shopping cart or complete the checkout process.
How do they do it? Site optimization.
A/B Testing For Optimization
Eric explained that the first step—once you've added a the line of code to your site that lets you use Optimizely on it—is to run an A/B test.
Optimizely refers to A/B tests as experiments.
That's a good name, because A/B tests are, in fact, experiments. You test out different versions of a web page to see which one causes your visitors to take the action you most want them to perform.
For example, you could experiment with different hero images or banner copy on a specific page and see if they improve your conversion rate.
Now, if you remember high school science, you have to test against something—you need a control. But, with site testing, this is easy. Your control is your current version of your page.
By sending traffic to both your variant page and your original page, you can directly compare the conversion rate for each page and see if your changes made a difference.
During the webinar, Eric demonstrated how Optimizely lets you set up an experiment with several different versions to test, specify the metrics for conversion rate tracking (like adding an item to a cart) and then use a visual editor to change text, images and other items on a web page to create your variations to test.
From there, all you have to do is click a button to launch the test and it runs until you reach the significance level you set (typically 95%).
Once you've hit your significance level, Optimizely reports your results for each test variation—easy, right?
Identifying Your Important Audiences To Personalize
Now, the question is, what if you discover after running a test to all your site visitors that some of them—perhaps the ones who view the technology articles on your media web site—really convert at a better rate?
In comparison, those who view the variation with business articles convert less.
This is a pretty normal situation. After all, we all have different likes and dislikes, so what we'll respond to on a web site differs, too.
Fortunately, Optimizely captures specific behaviors of your site visitors that you tell it to capture and reports on how different groups of visitors (ie, "audiences") responded to your variations.
For example, Optimizely can keep track of visitors who put items in the cart and visitors who put items in their cart priced at over $90. As you might imagine, people with a cart value of over $90 probably deserve more attention (ie, retargeting, etc) than people with a cart value of $5.
Introducing The Personalization Campaign
In addition to providing marketing strategy insights, these audiences can be used to create "personalized" versions of your website.
Basically, "personalization" works a lot like the sales person who gets to know you and your needs and presents a custom solution that is perfect for you.
The only difference is, with personalization, you are using what you know about an audience to customize your site experience.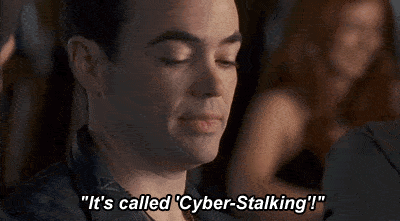 Okay, so it's not really "cyber-stalking," but personalization does allow you to use what you know about a given audience to improve your ability to market to that audience.
Obviously, you can't create a completely personalized experience for all of your web traffic, but by creating specific audiences based on behaviors, you can use Optimizely to optimize your site experience for those audiences.
Now, technically, customizing your site based off of what all your site visitors seem to like best is personalization. However, Optimizely plans to take marketing personalization to the next level (to be announced at the next Opticon).
This new option, the "personalization campaign," is a much more advanced form of personalization.
Essentially, a personalization campaign will allow you to run several experiments in a single campaign to determine which variations work best for a given audience.
In our webinar, Eric provided an example of a personalization campaign for the home page of a retail site. In a single campaign, he ran three experiments of copy and hero image to present to three distinct visitor audiences on the home page.
Once the experiments reached statistical significance, Optimizely revealed the variations in each experiment that worked best for the associated audience—allowing Eric to target all visitors of that audience with that winning variation.
Wrapping Things Up
If you aren't optimizing your customer experience, you're missing out on one of the most important parts of marketing your business.
Optimizely gives you several ways to improve your on-site customer experience:
First, by A/B testing, you can determine whether or not a variation of an existing web page converts at a higher rate than your current page.
Second, you can use Optimizely to identify and target valuable audiences with personalized experiences.
Finally, by running a personalization campaign that lets you run multiple tests on multiple audiences, you can create an optimized, customized experience for each audience.
But as Eric emphasized in the webinar, the first step is to simply run an A/B test.
If you don't know what to test, he advised simply testing an item on a web page that your marketers, developers, product teams, and other stakeholders all differ in opinion about what will work best.
Once you run your first test, it will be easy to come up with ideas for endless new tests. Your customers (and marketing campaigns) can thank you later.
Got questions? Contact Lisa Thoman of Optimizely (lisa.thoman@optimizely.com) or me (andrea@disruptiveadvertising.com). We'd love to answer your questions.