How to Copy Effective PPC Campaigns From Your Competitors
by Ana Gotter • February 13, 2019
You know that saying, "you don't have to be faster than the bear, you just have to be faster than the guy next to you?" (if not, maybe it's a Southern thing). It's true when you're trying to outrun a massive, terrifying grizzly, and it's true to an extent when it comes to your marketing.
If your Google Ads are consistently showing up in position #3, does it matter if your campaign is good if your competitors' campaign is great? They'll get the clicks, and you'll lose that potential client.
While you want your ad campaign to be as great as it possibly can, there's something to the idea of knowing what your competitors are doing so that you can copy their best strategies, elevate them, and snag all of those clicks and conversions for yourself. And don't worry—it's not nearly as exhausting as it sounds.
Competitor research will always be an important part of advertising, and in this post we're going to show you how you can copy the best PPC campaigns and strategies from your competitors and add your own twist to them.
1. Identify Strong Campaigns You Want to Copy
If you want to copy the best PPC campaigns out there, you have to first find said campaigns.
How you do this will depend on the platform of your choice.
Facebook makes competitor research easy when it comes to the ad campaigns, because all you need to do is click on a single brand's Page and then check out their "Info and Ads" to see all the campaigns they're currently running. Twitter has a similar feature if you're looking to advertise there.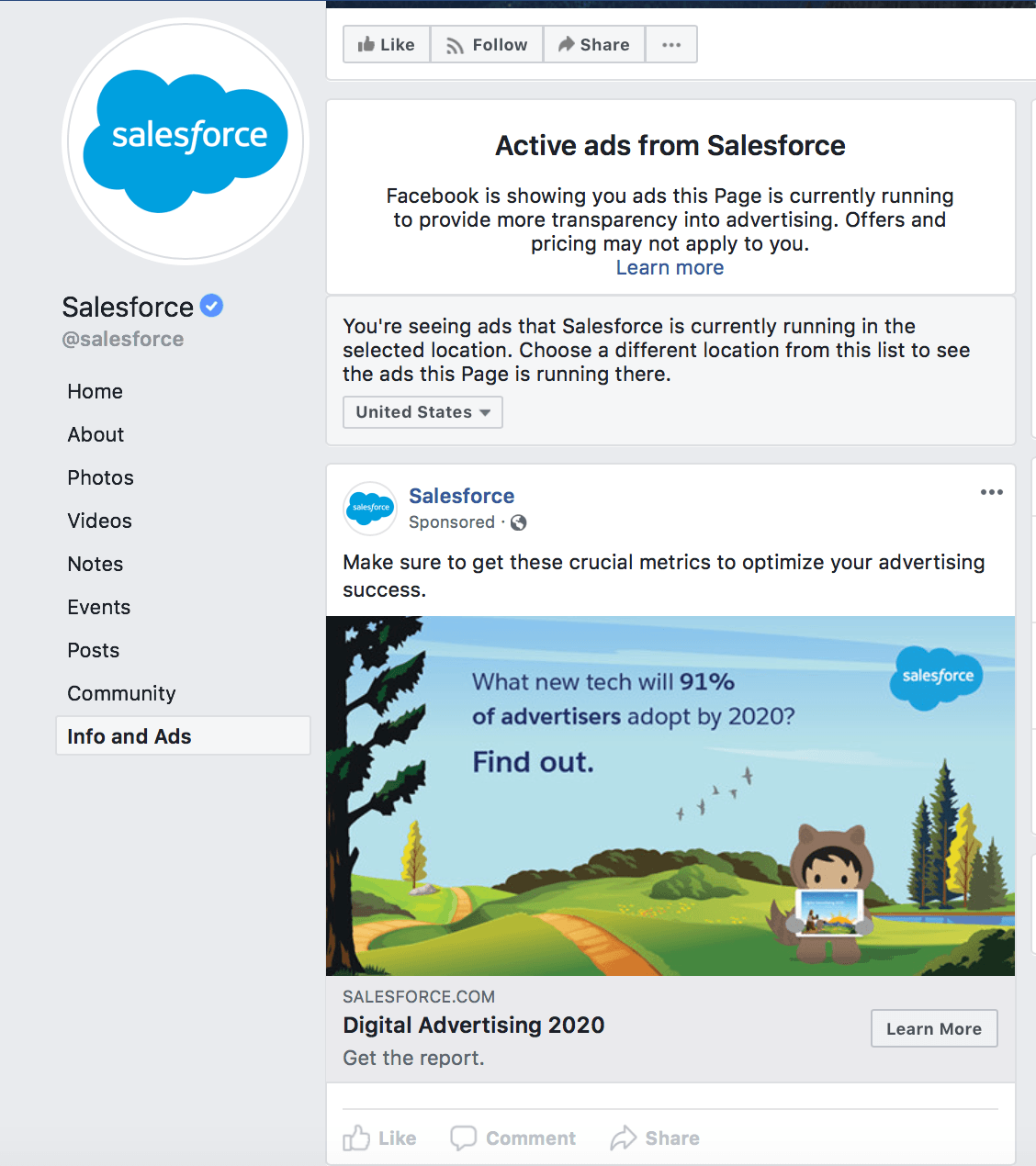 When it comes to search ads like Google Ads, simply doing a s search using some of the keywords you want to target is a good option. It'll show you what's currently ranking well, including what offers and messaging is deemed most relevant. You can also search for brand terms for specific competitors, as they might be running campaigns targeting those keywords and you can get a feel of what they're doing.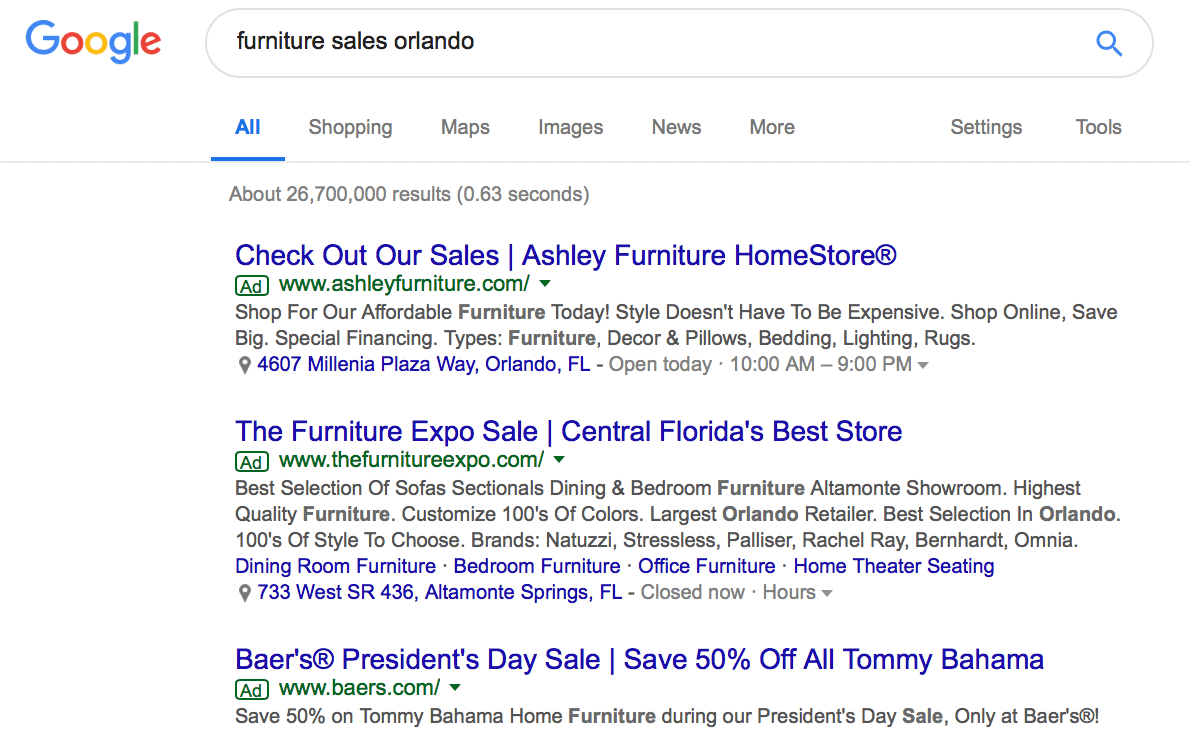 Certain keyword research or competitor research tools can be exceptionally useful here, too. SEMrush's Keyword Magic tool can show you the history of given keywords, and even show you the top ads that are ranking for the term you've searched for. This can help you review a larger number of campaigns all at once, and you can see who is getting the top organic placements, too.

At this stage, make a list of the campaigns that you like. Sometimes, I'll even take screenshots of the best campaigns, take notes on things like the keyword the triggered the ad, and compile them into a Google Doc to review.
2. Steal Your Competitors' Best Keywords
If you're using search ads, finding the right keywords is a key part of the equation. While you can manually search for keywords you might be interested and see what pops up, a much better solution is to use a research tool that will show you a full list of the most prominent keywords your competition is targeting in their PPC campaigns.
Competitor research tools like SpyFu can help here, showing you how many total keywords a specific competitor is targeting, their estimated ad spend, the specific terms they're bidding on and what they're paying.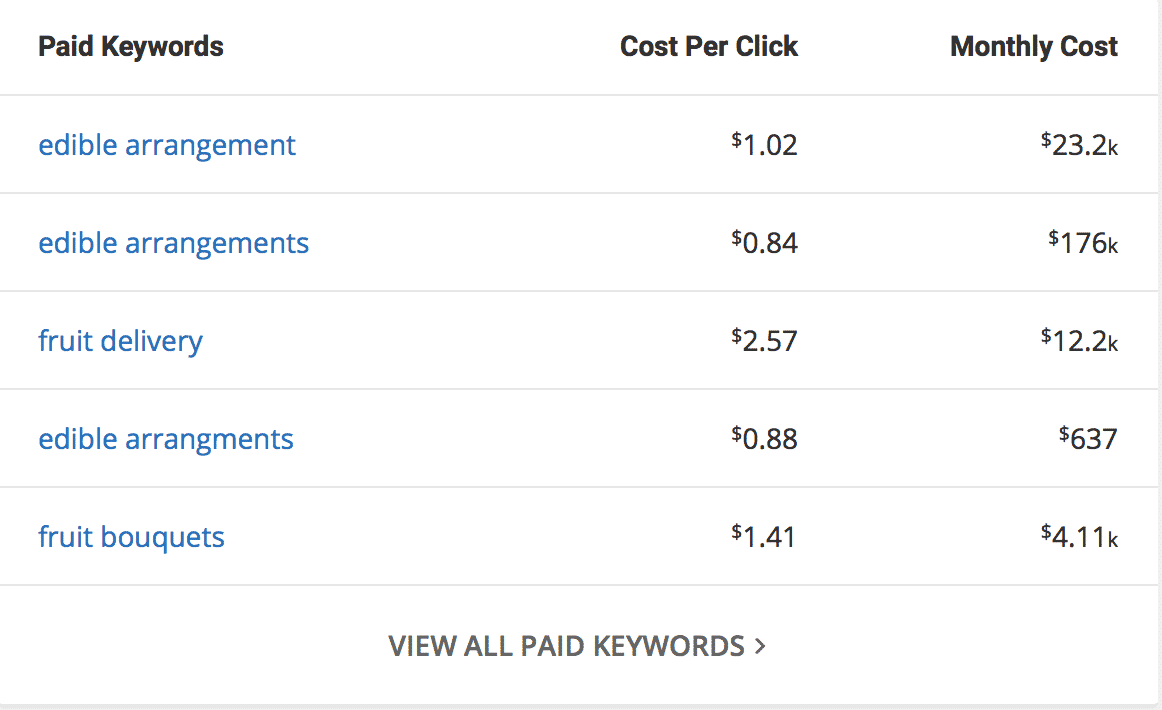 You can get a solid idea here of which keywords they're prioritizing, which ones you could afford to outbid them on, and what's working for them. Remember that you don't have to match their ad spend, but that you can still raise your bid past theirs to hopefully get a bigger percentage of that ad impression share for the budget you do have.
3. Don't Be Afraid to Target Their Branded Keywords
In many cases, businesses might target their own branded keywords, hoping to increase the likelihood that the audience intending to find them actually makes their way to the site. And part of the reason they do this is because they know other businesses might be targeting their branded keywords in hopes of snagging some of their interested clients, enticing them with a well-tidied promotion.
If you paid close attention to the example above, you'll notice that the company we were researching—Edible Arrangements—targeted their own keywords three different times, and it was some of their most popular keywords.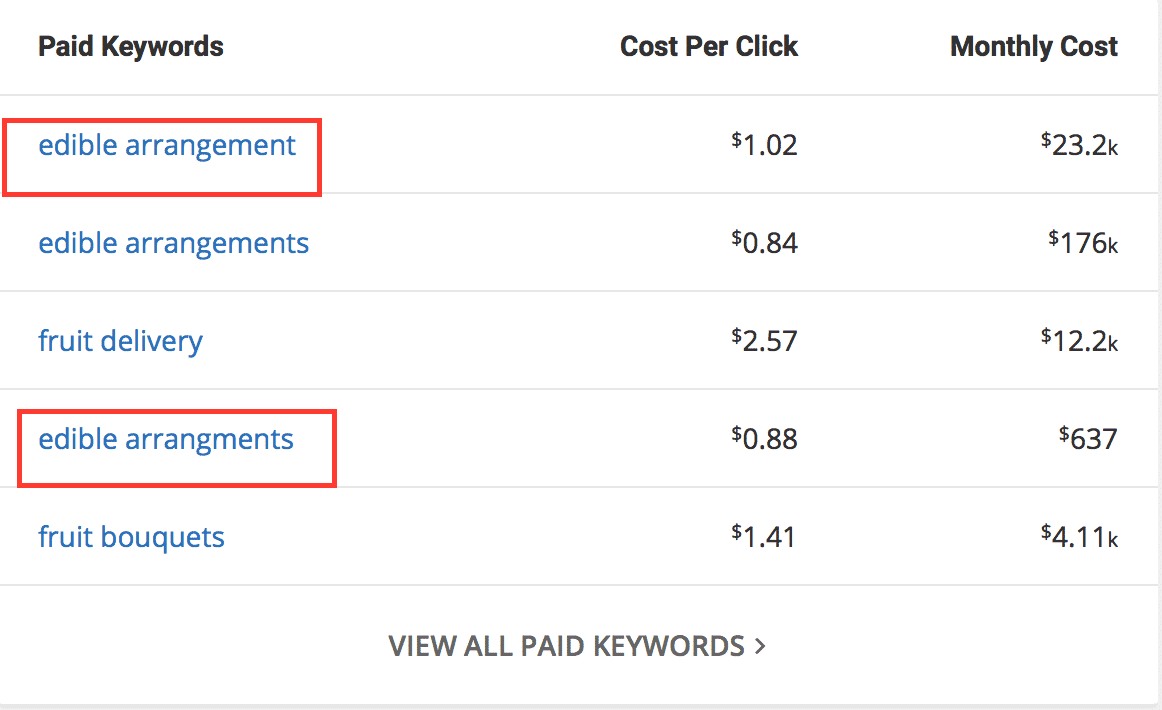 This is because the company has enormous name brand recognition, and they know that competitors may be bidding on their brand name as a keyword. See the example below, which is a direct competitor. They're utilizing branded keywords and offering up the promise of sales, discounts, and reasonably priced goods to win over their competition's customers.

One thing to watch for is that you can't include the brand in your actual copy. You can't say that you're "like Edible Arrangements" in the copy or imply that you sell their product in any way. Make sure that you don't use your competitor's branded keywords in dynamic keyword insertion campaigns for this reason.
4. Mirror Their Copy Strategies
Copywriting is a crucial part of any PPC campaign, and sometimes snagging a copy strategy is an excellent way to draw inspiration from your competitors. You might realize that you're consistently losing out clicks to a competitor who clearly features price, promotions, or specific features like "hand delivery in four hours" in their ad campaigns.
There are two ways to find campaigns with great copy strategies you want to copy. The first we discussed in the first section: just Google terms you like and see which ads resonate with you. The second is to use a tool like SEMrush's Adverising Research tool (pictured below) to view multiple ad campaigns from a single competitor. I think this is particularly useful because you can get a big-picture view while pouring over the details of all of your competitor's active campaigns.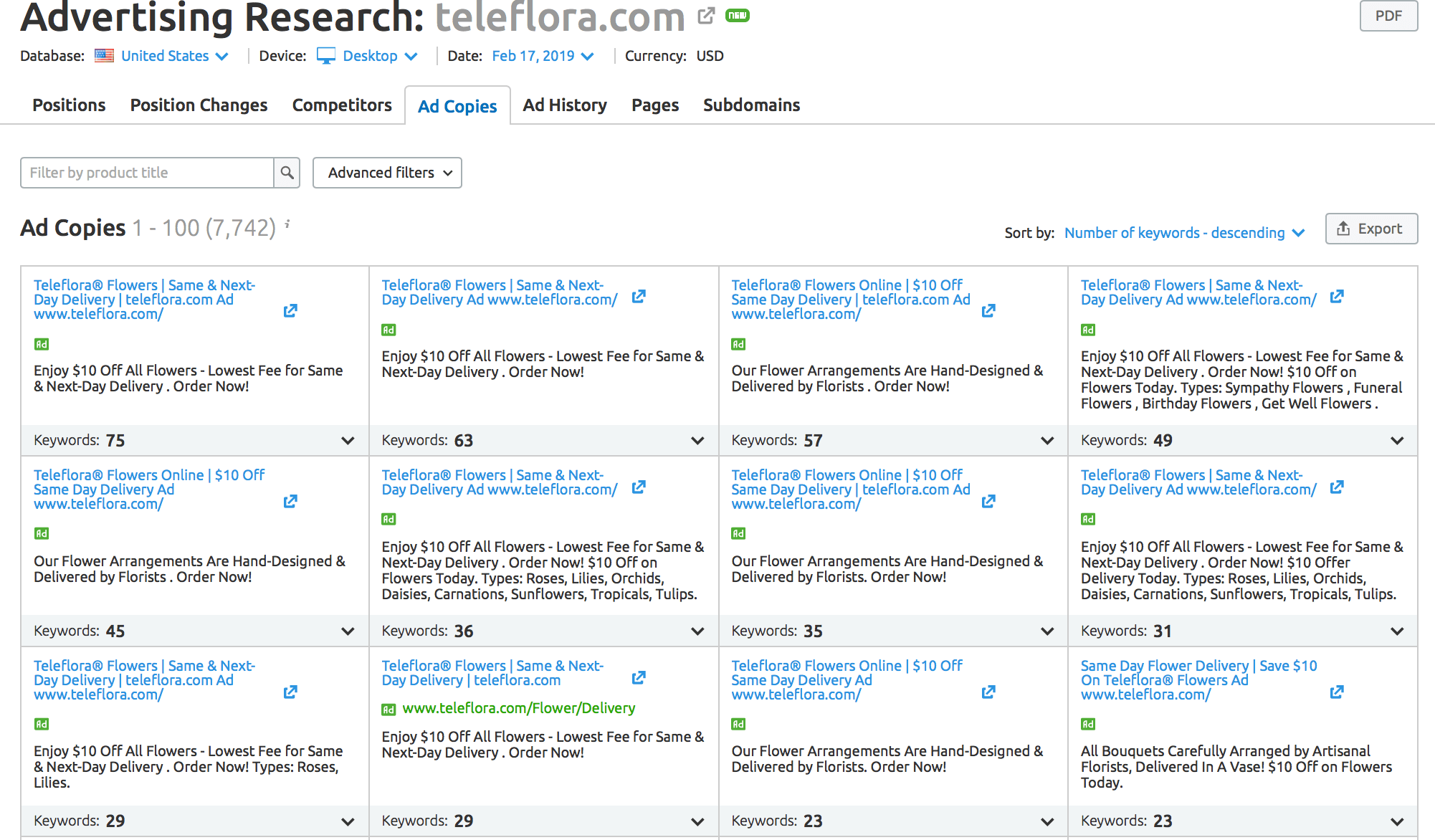 In the example above, you may notice that they make sure to mention different types of flowers they have available. Or you might notice that they're consistently advertising 10% off, which gives them a competitive edge, and that one ad promises "Lowest fee for same and next day delivery." It's hard to compete with an ad that lists that if yours doesn't, too.
Look at all the details. The competitor above capitalizes every word, and frequently uses exclamation points to try to increase urgency. Pay attention to their offers, how they're writing them, and what pain points or features they're trying to highlight.
5. Add In Something Extra
It's typically not enough to just swipe your competitor's ad campaigns and rely on that alone. If you're doing the same thing or something similar, after all, you haven't done much to give you an edge over what's already out there.
The final step of copying effective PPC campaigns is to actually go beyond the mirroring and throwing in something extra to ensure that your ad is the superior one in the lineup.
Examples of how to do this include:
Use extensions to offer more information to users and increase the visibility of your ad campaign. If they're using extensions, make better choices of which to use or use more.
Leverage social proof, including reviews from customers. This can come in the form of an extension, but if you're using Facebook Ads or Google Display Ads, you can even add a customer review to the visual or text component to get more clicks.
Feature better promotions, with or without ad extensions. Highlight what you have to offer up front, and make sure that no one in that lineup is beating what you've got.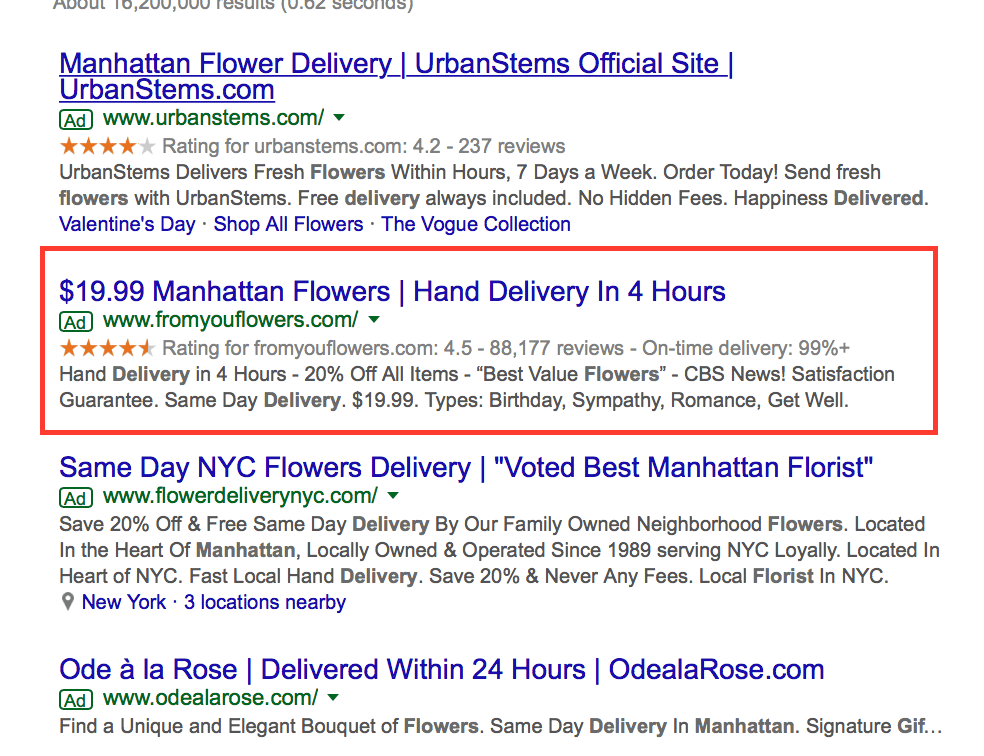 Staying competitive is key here, so keep a careful eye on the campaigns you're up against to make sure that your offer is the one that customers really can't refuse because it's the best one there. The ad highlighted above reflects this, featuring the fastest delivery time and the clearest pricing.
Conclusion
In college, I had a professor stress that every idea had already been written, and that even the best novels being written today are reworks of the old greats in some capacity. I think the same can be said for PPC ad campaigns: there are always new strategies, but at the end of the day most of the best tactics are those that are reliable and already proven to work.
If you're looking to quickly increase your ad position to outrank your competition and do more to connect with your audience, consider stealing some strategies by copying the most effective PPC campaigns out there. The recon work shouldn't take more than a few hours at most to get started, and with massive potential to come from it, it's a great investment to make.
Are you looking for new ways to create competitive, high-performing PPC ads but aren't sure how to make them unique? Contact us to learn how we can help.
What do you think? Have you ever copied effective PPC campaigns from your competitors? How did it work for you? Share your thoughts and questions in the comments below. We can't wait to read what you have to say!