Single Keyword Ad Groups (SKAGs): The Secret to Paid Search Success?
by Jacob Baadsgaard • January 29, 2018
If you're like most paid search marketers, your keyword lists are probably pretty intricate. You try to cover every term that we can think of that our audience might be using to search for products like yours in every ad group, attempting to make your campaigns both highly targeted and wide-reaching at the same time.
But is this the best way to set up your paid search advertising?
Single keyword ad groups (SKAGs) use only one keyword, simplifying the keyword lists. When used correctly, SKAG can make your paid search campaigns easier to manage and easier to track. In certain cases, this strategy can also make your campaigns more effective, too.
In this post, you'll learn about single keyword ad groups, including how to create them, the benefits of this strategy, and how to use them for optimal benefits.
What are Single Keyword Ad Groups?
When you're creating a paid search campaign, you create different ad groups. These ad groups contain lists of keywords that you want to target, which play a big role in determining what placements your ad is given.
Traditionally, your ad groups will contain multiple keywords, with the goal of creating an expansive campaign that will help you reach users who might search for the same thing in different ways, like the list from one of my campaigns below: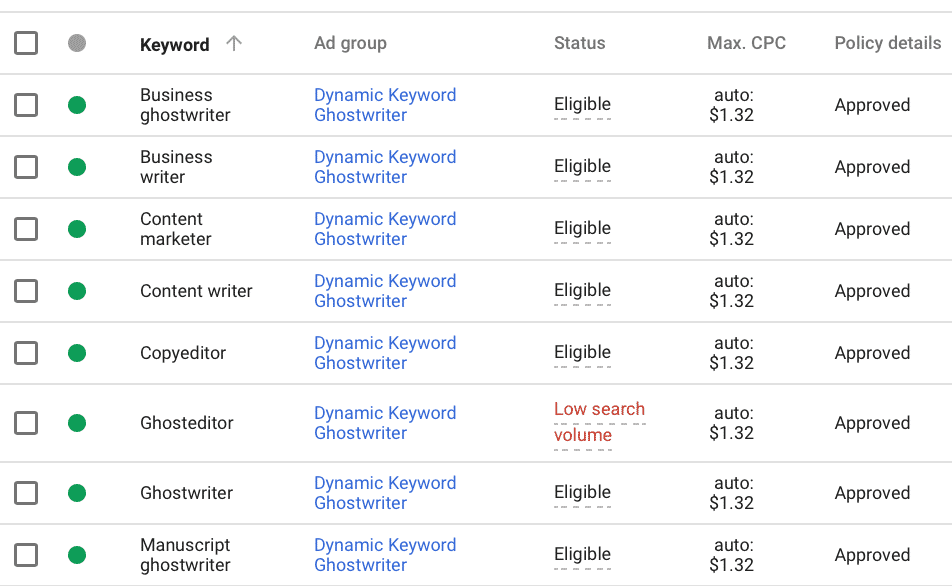 Single keyword ad groups are exactly what they sound like. Instead of having fifteen different keywords in your ad group, you'll only use one. And, instead of utilizing one main keyword for your ad group and then including many more similar keywords or variations in the ad group, you'll use that main keyword as a "root," and create other ad groups for new terms.
For example, if you made custom-made wedding gowns, your root SKAG could be "custom made wedding gown." Maybe you start to notice that "custom made lace wedding gown" is sending you a lot of traffic, or you know that it would be a popular search term from the beginning. You'd create another ad group for "custom made lace wedding gown."
Once you do this, add this term as a negative keyword to the root ad group so you aren't poaching traffic accidentally from one campaign when you want to send it to another.
Why Use Them?
There are a lot of benefits to using single keyword ad groups, even though they take longer to set up:
They're easy to set up and maintain. Creating a SKAG takes time, but they are easy to set up and manage. You don't have to worry about how different groups of keywords interact with each other, which makes it simpler to create the individual campaigns, too. If you have to troubleshoot a campaign for any reason, it will never be easier to do than when you're using SKAGs.
You can write more targeted campaigns. Dynamic keyword insertion is great when you have a general concept and want to make the ad appear more relevant to the user, but SKAGs actually allow you to create hyper-focused ad copy that is tailor-made for each individual keyword. The more relevant your ad is, the better. In the example below, for example, both ads are focused on unique, personalized invites because they knew that's what users would be searching for.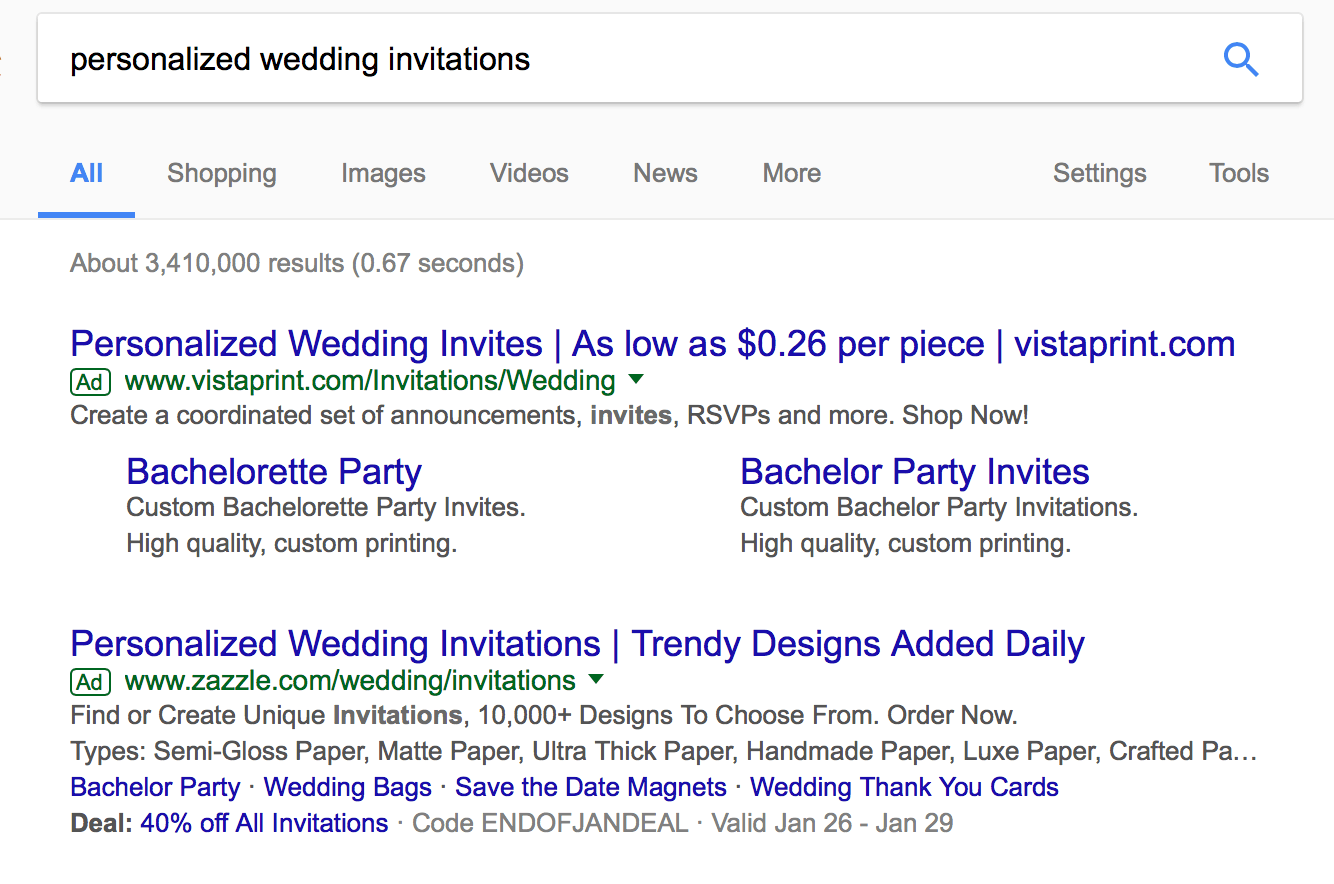 You'll get more clicks and conversions. This comes directly as a result of more targeted ad copy and carefully choosing your keywords. People will click more on ads that are directly relevant to what they're searching for.
You'll pay less for more conversions. As more people respond well to your ads, Google will take notice. Your quality score will increase and the algorithm will favor your ad more as a result. This means better placements and lower CPCs, along with less wasted ad spend.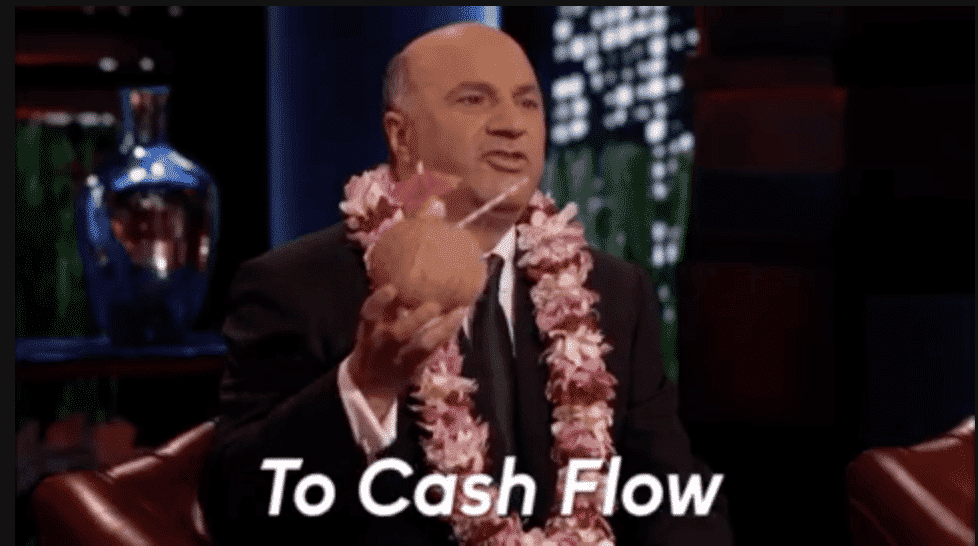 They give you more control. By choosing only one keyword per ad group and creating multiple super-focused ad groups that branch off from it, you'll have a lot more control over what's happening with each campaign. You can even choose to bid more on certain high-value keywords than others.
Are there Any Downsides to SKAGs?
There are a few downsides to SKAGs that advertisers need to consider before they use this as their primary campaign strategy. After all, if it was foolproof, it would be the only way we'd run paid search campaigns.
These downsides include:
They take up a lot of time to make. Yep, SKAGs are easier to manage, but it takes a lot of time to create all those ad groups and then continually adjust negative keywords for each new SKAG you create. You also have to spend a lot more time wading through search results and creating new ad groups continuously. It can be difficult to keep up with. For small businesses strapped for time, this may not be practical.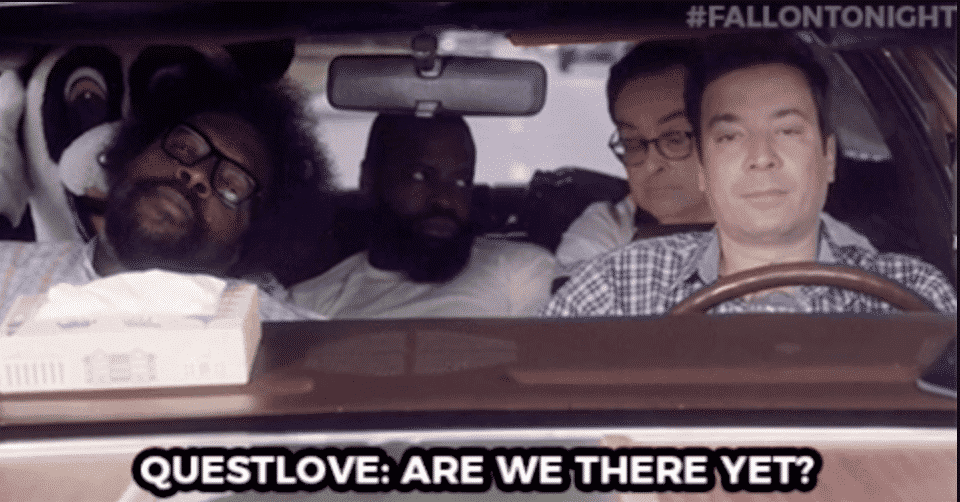 Data dilution means more difficult split testing. Trouble shooting for an individual campaign is easier with SKAGs, but true testing becomes more time consuming with this strategy. Due to your ad groups being spread out over different campaigns, there's some data dilution happening that makes it different to get a clear big-picture view of what's happening with your campaigns. It takes a little more time and effort to do so.
Conclusion
Single keyword ad groups are a unique paid search strategy that gives you a lot of control over your campaigns. If it's possible to micromanage Google's algorithm, this would probably be the way to do it. There's a lot of reasons to try this strategy. As soon as you've got the time, dive in with some prominent keywords and see how it works for you.
Don't have the time to set up your SKAGs, but want to invest in it? We can help. Get in touch with us here to learn more about what we can do for you.
What do you think? Have you ever used the single keyword ad group strategy on your campaigns? Do you have any questions about the concept? Share your thoughts, knowledge, and questions in the comments below!