9 Ways Bing Advertising Can Strengthen Your Digital Marketing Strategy
Bing Ads
•
Brittani Hunsaker
November 22, 2021
By Brittani Hunsaker
Digital advertising has the power to deliver promotional content to millions of shoppers across multiple platforms instantly. The usual outlets — Google, Facebook, and YouTube — typically stand out, but Microsoft's search engine Bing also has a stake in the digital marketing industry, accounting for 30% to 40% of online search volume.
That makes Bing a great platform to reach newer audiences, especially if you think you may have maximized your bottom-funnel acquisition campaigns on Google Ads. It also makes Bing a potentially powerful way to reach online shoppers this holiday season, with Black Friday sales expected to draw in 30% more online shoppers this year compared to last.
In this article, we take a closer look at Bing and how its digital advertising platform differs from its rival Google Ads. We'll also look at nine ways Bing advertising can strengthen your digital marketing strategy — a big incentive for businesses looking to finish the 2021 holiday season strong.
Bing vs. Google: How Digital Advertising on These Search Engines Differ
Search engines help consumers seek out products and services, read reviews, and determine whether to make a buy or not. That's what makes search engine marketing a powerful way to reach potential customers.
Because Google's the largest search engine, with more than 92% of market share in 2020, its advertising arm — Google Ads — generally tops the list as the marketing tool businesses rely on to promote their products and services online. But as we said earlier, Bing, which is part of the Microsoft Advertising platform, does have a decent share of online search traffic, reaching millions of users that aren't accessible via Google.
Both pay per click, search engine advertising platforms aim to do the same thing for businesses: reach target audiences, drive traffic, and boost revenue. So, how exactly do they differ?
Advertising Networks
Google Ads consists of two in-house advertising networks: search and display. The search network consists of text ads that appear on search engine results pages (SERP), and the display network consists of graphics-based ads that appear on websites. Because Google boasts more than four billion users worldwide across various age groups and demographics, its ads clearly have a broader reach than most other search engines, including Bing.
But Bing is part of the Microsoft Advertising platform, which means that the ads that run on that search engine also appear on Yahoo! and DuckDuckGo as well as various partner sites, reaching roughly 1.5 billion users. While Bing may have fewer users, the search engine does capture 63 million users that aren't accessible through Google Ads.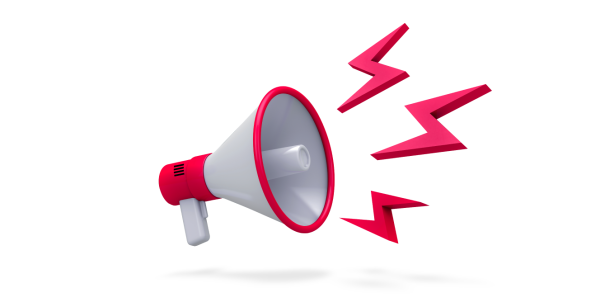 Reach
Given its size, Google clearly has a broader reach. But Bing does have a certain advantage that its rival lacks: audience segmentation.
While young adults make up a good portion of Google's audience, this large search engine targets and captures a broad range of demographics, ranging in age and socioeconomic status.
Bing, by contrast, has a more targeted approach, serving as the search powerhouse for various gadgets, including Amazon's Alexa and the 1.3 billion devices running Windows 10. The search engine accounts for more than 30% of all U.S. searches, so ignoring Bing as a digital advertising platform means ignoring almost a third of your potential audience.
Regarding that potential audience, around 70% of Bing users are age 35 or older. Of that number, 54% are age 45 or younger and roughly 38% earn an annual household income of $100,000 or higher.
While Google Ads reaches a broad audience, advertising on Bing will allow you to reach a broader, more specific demographic.
Which One's Better?
Given its scope and size, Google Ads usually wins out over all other digital advertising platforms. But diversifying your digital marketing strategy by incorporating Bing — along with other viable digital advertising platforms — is a much wiser choice.
As we pointed out, because Bing's part of Microsoft Advertising, it has the potential to capture specific demographics and new territories that Google Ads misses. It's a great way to complement your pay per click strategy by filling in any gaps regarding reach.
If you still need some convincing, let's look at nine specific ways Bing can strengthen your strategy.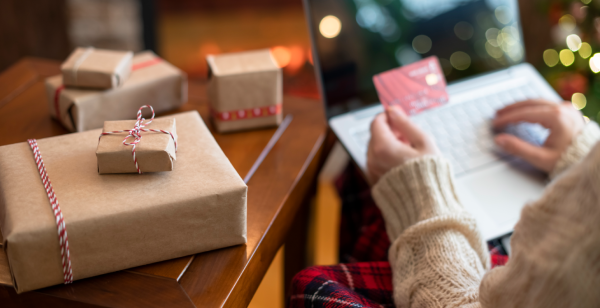 9 Ways Bing Advertising Can Strengthen Your Digital Marketing Strategy
Every year, the holiday season puts digital marketing strategies to the test, particularly when Black Friday rolls around. This year's no different, with roughly 30% more online shoppers expected to click and buy their holiday gifts.
Incorporating Bing into your digital marketing platform gives you access to millions of online shoppers that Google Ads may miss. Here are nine other ways Bing can strengthen your digital marketing strategy, especially around holiday time.
1. Has a vast scope
Microsoft Advertising owns Bing and runs the same ads on the Yahoo! and DuckDuckGo search engines. The Washington-based software giant's platform holds a third of the global search engine market share, which is one of the main reasons why incorporating Bing into your digital marketing strategy's important.
As we said earlier, various gadgets use Bing as their primary search engine, including Amazon's Alexa and roughly 1.3 billion devices that run Windows 10. That's a large number of consumers that may or may not be using Google as their main search engine. By incorporating Bing into your digital marketing strategy, you'll be making sure you don't miss any of them.
2. Offers better value for your money
Marketers and advertisers generally overlook the Microsoft Advertising platform, preferring the larger scope and reach of Google Ads. Being cast aside that way has only made Bing and its parent platform much more valuable, reducing competition along the lines of search word bidding. That means you'll pay lower cost per click rates, see higher click-through rates, and get better ad positioning or ranking with Bing.
Research indicates that advertising on Bing costs 33.5% less per click compared to Google Ads. This makes Bing a viable option for smaller businesses that want to broaden their digital marketing reach without breaking the bank. It's also a good move for startups looking to test out their products or services.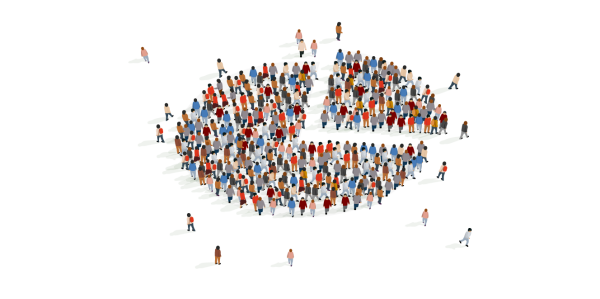 3. Provides unique consumer demographics
As we explained earlier, in terms of reach, Bing's advantage over Google Ads is how it segments its audience, using a more targeted approach that taps into specific demographics better than its rival.
A good portion of Bing users — around 38% — earn more than $100,000 annually. The majority are age 35 and older, consisting of age groups that are typically married and more stable financially with stronger buying power than the wide audience that tends to flock to Google.
That aside, Bing is also a highly attractive business-to-business, or B2B, advertising platform, with a higher number of business owners using this search engine. This enables you, as a business owner, to better engage and transact with other businesses.
4. Offers more control
Microsoft Advertising aims to hand you, as the advertiser, more specific control and power over your content. The platform's settings and targeting decisions at both the group and ad campaign levels are handled by advertisers directly, allowing you to determine when and where you'd like to run your ads on Bing and its partner search engine sites. If you're targeting and advertising multiple audiences at home and abroad, this sort of control will make managing ad schedules exponentially easier.
Bing's parent platform also gives you more control over the languages you can run your ads in and how often you can rotate them. By contrast, Google Ads tends to rely on group functions that are based on campaign-level settings.
5. Has effective social media extensions
In 2014, Bing started testing social media extensions that show the number of Twitter followers a marketer had next to their ads. This strategy was extremely effective in using the power of social influence to attract a broad range of consumers.
Google Ads has a similar feature, but it's tied into its Google+ platform, which has a much more limited number of users. Additionally, Google+ doesn't have the same influence or reach as Twitter, which boasts roughly 211 million active users in 2021.
6. Utilizes search demographics
Microsoft Advertising allows you to use demographic targeting at the campaign and ad group level on Bing and its other search engines. This is useful when advertisers target their products and services to consumers of a specific gender or age. For example, clothing brands that only manufacture clothes for men could specifically target male users. By contrast, Google's search and display networks don't allow demographic targeting.
7. Lets you control search partner targeting
Google provides two options for partner targeting: you can either target search partners or target Google search. The mammoth search engine doesn't grant you access to data on which search engine partners are drawing the most traffic to your web page. So, you may not be able to tweak your ad campaign to increase the inflow of users.
By contrast, with Microsoft Advertising, you can specifically target Bing and its search engine partners, Yahoo! and DuckDuckGo. Additionally, you may also target a product or service usually purchased by a specific population or group. The "website URL" feature on Bing also allows you to evaluate which search partners can drive traffic to your website and which won't. Moreover, you can even utilize a "website exclusion" feature on Bing that allows you to exclude certain search sites from other search partners.
8. Uses a "close variant" keyword matching tool
A majority of internet users are likely to make spelling mistakes while typing keywords into an online search engine. Bing uses a "close variant" matching tool at ad group and campaign levels that can guarantee search hits despite spelling errors or variations, as well as unspecified plurals or singulars in the search results. This helps boost the number of users who will see your ad regardless of typos and misspellings.

9. Offers targeting based on devices
Device targeting allows consumers to choose the kind of ads they'd like to see on their devices. Did you know that roughly 64% of paid Google search clicks and 33% of paid Bing search clicks are from mobile phones? That's the kind of information that device targeting gathers.
Google allows its users to create mobile-only campaigns, create specific ad variations for certain devices such as tablets, and even run various bidding strategies for desktops ad groups. Since the search engine adopted the "enhanced campaigns" strategy, all Google Ads targeting may be limited or tweaked by users.
By comparison, Bing allows its advertisers to use cross-device targeting to reach consumers on any device. This doesn't just generate more data on how your ads are doing, but it also gives you insight into how potential customers are finding you online.
Bing! Bing! Bing!
When it comes to a digital marketing budget, you typically want to invest 30% of it in Google Ads, with a $5,000 minimum. If you've got enough room to bring Bing into the fold and diversify your strategy, you should seriously consider doing so, especially as the holiday season rolls around let alone Black Friday.
As we explained in this article, even though Bing's reach is a bit more limited than Google's, the Microsoft-powered search engine curates its audience much better than its rival does. Bing's also a valuable option at a lower cost, oftentimes positioning and ranking your ads much better — and much more affordably — than Google. This gives you a chance to showcase your brand, products, or services to millions of older, more affluent users who don't necessarily consider Google their search engine of choice.
Remember, Bing accounts for 30% to 40% of overall online search volume, which makes this search engine and its parent platform Microsoft Advertising very much worth considering.
If you want to explore whether or not incorporating a Bing strategy into your toolkit is right for your business, Disruptive Advertising can help! Contact us here. We are proven digital marketing experts whose priority is to produce measurable results and connect our clients with their audience through individualized growth strategies and campaigns. Your success is our success. That's why we strive to be the last agency you'll ever work with.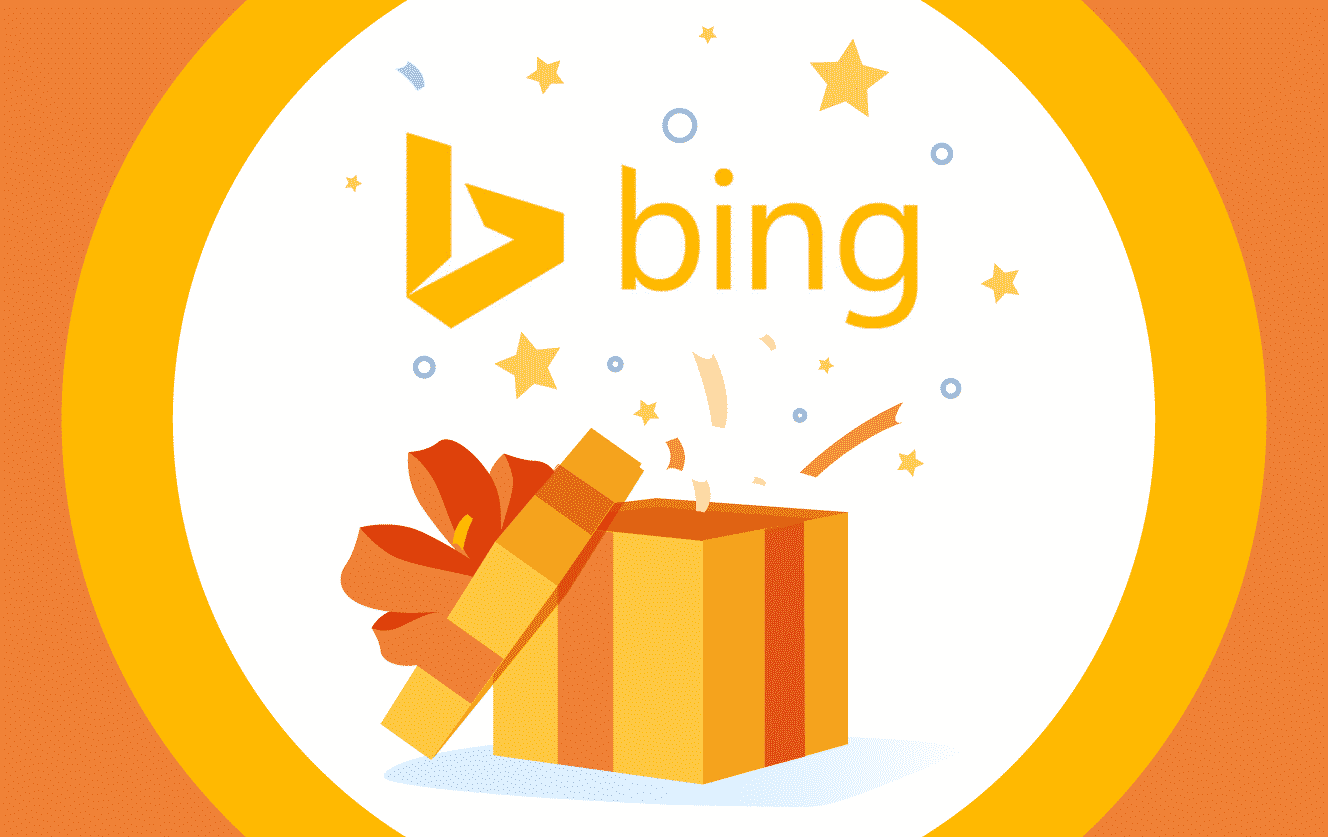 Leave a comment