Bring Back Users Through Bing Ads Remarketing!
by Brandt Whiting • November 4, 2015
My grandfather always told me, "Be good! If you can't be good, have fun!"
And what's more fun than traveling the world?
No matter where you are traveling, you can find markets where the locals shop. Sellers usually have a table or a blanket laid out with all their goods for sale. They claim that they have the best price and urging you to buy right away. I usually tell them, "I'll be back! I'm still looking." to which they grunt, assuming they lost their sale.
What if there was a way for sellers to reach out again after you've browsed the whole market? I don't have a solution for those shop owners, but in digital marketing we call this "remarketing."
Here's how remarketing works: you show your ads to potential customers who visited your site, but left before converting.

It's an effective strategy to reach out to those who are still in the "just looking" phase. Google AdWords' remarketing has been available to advertisers for a while, and is proven to work. I'm glad to announce that Bing, yes Bing Ads, has finally come out with their own version.
Why should you be using Bing Ads remarketing?
Research shows around 96% of first time visitors leave websites without converting. 96% is a lot! Why not continue to target those users after they leave? Remarketing is available at a much lower cost than normal paid search campaigns.
Visitors who are "just looking" usually explore a couple different options or products. If they haven't made a decision yet, your ads start following them wherever they go. This increases brand recognition and gives them a path straight back to the action you want them to take! In time a percentage of them will come back via your ad and convert.
Imagine if market sellers had a virtual ad follow you around while you went to the different shops. It sounds a little creepy, but in the world of digital marketing, we consider this a top tier strategy.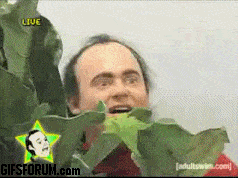 How do you set up Bing remarketing?
Step One:
You'll need to create a UET (universal event tracking) tag from the conversion tracking page. Install this tag on all webpages of your site.
Step Two:
Go to your shared library, click on the Audience page and select, "Add Remarketing". Here you can segment visitors to your website into multiple groups based on the pages they visited. You may have different goals for different groups depending on what part of your site they visit.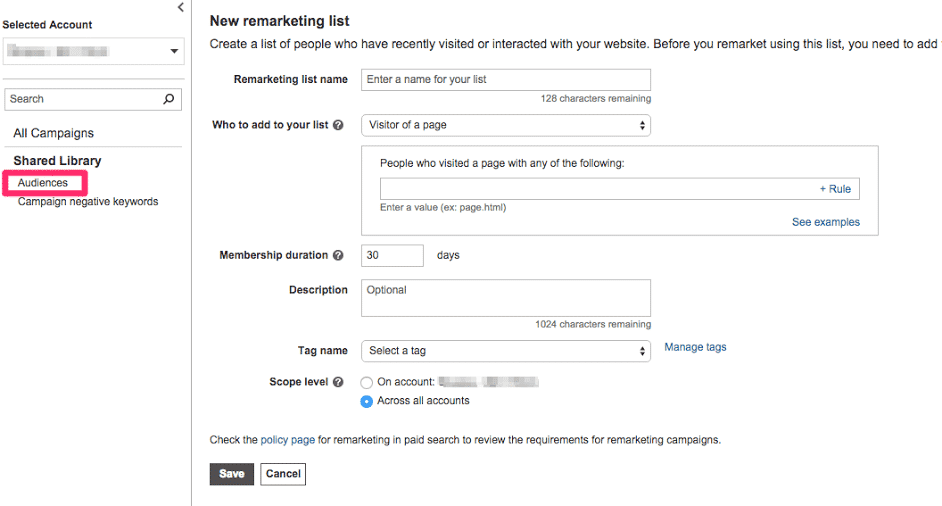 Step Three:
Your remarketing lists are created. Now you can then customize your ad content, make bid adjustments, even use keyword targeting for users in these lists.
There are two options for targeting settings:
Bid Only allows the ad group to serve ads to all searchers. If a bid adjustment is applied, it applies the updated bid for users in the remarketing lists. This is the most commonly used setting.
Target and Bid configures the ad group to show ads only to users in the remarketing list. If your goal is to show customized ads to users in remarketing lists, this isn't your best bet.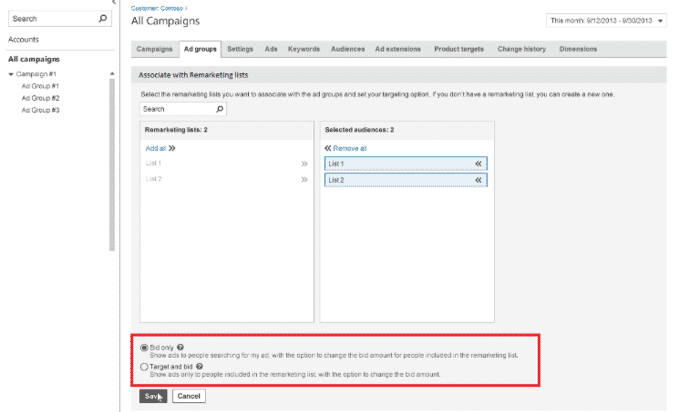 Now you can navigate to the Audience tab in the campaigns page. Here you can edit and manage your newly created remarketing lists.
Bring back visitors, and close that sale!
Remarketing is a cheap and effective way to reconnect with potential customers. Take the opportunity to remind them that you're still an option. Throw in a special deal with some urgency in your remarketing ad, and you could have even more success. The more relevant and targeted you make your ads, the more of that 96% you can bring back for another try.
Interested in setting up remarketing on your AdWords or Bing account? Let us know, and we can take a look at your account.