Discovery Ads: Breaking Down Google's Newest Campaign Type
by Aden Andrus • June 7, 2019
If you missed the Ads Innovation Keynote at Google Marketing Live, you missed a lot. In this year's keynote, Google announced several new product features that will allow businesses to be even more effective with their Google Ads.
Since many of these announcements were quite big, we're covering several of them separately, and in this article, we're going to talk about one of the most exciting: discovery ads.
Like Facebook's carousel ads, discovery ads are designed to grab people's attention with interactive, swipeable content. Given their placement in the Google Discover Feed, this gives advertisers an interesting new way to expand the reach of their display-type campaigns.
So, what exactly are discovery ads, how do they work and where will they fit into your advertising strategy? Here's what you need to know.
The Google Discover Feed
Before we get into the details of discovery ads, let's take a moment to talk about the Google Discover feed. If you don't use the Google app on your mobile device, there's a good chance that you've never seen or heard of Discover before.
Here's basically what it looks like: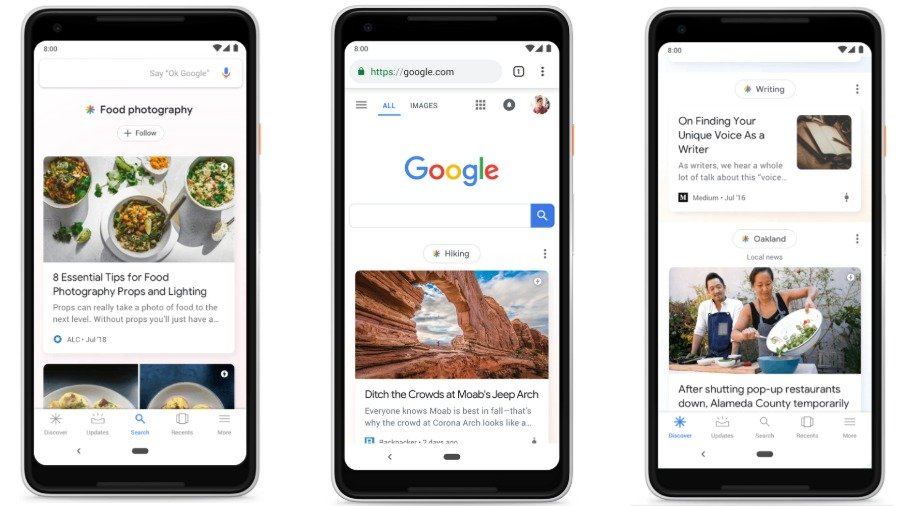 Basically, it's like Google's version of the Facebook feed—except powered by Google's machine learning algorithms, not your friends' shares.
Now, you might be thinking, Sure, Discover sounds great and all, but how many people actually use this? Well, if Google is to be believed, Discover currently reaches 800 million people globally. That's not exactly on par with Facebook's 2.3+ billion or Instagram's 1 billion monthly active users, but it's nothing to sneeze at, either.
How Discover and Discovery Ads Work
So, what makes Discover different from most news feeds? The algorithms. Unlike most conventional feeds, Google Discover follows your learning journey. It evolves as you evolve, showing you relevant content that not only matches what you're interested in now, but also what you'll be interested in next. Or, at least, that's how it's marketed.
The fundamental idea behind discovery ads is that people are changing how they interact with the internet. In the past, the internet was just a giant encyclopedia-yellow pages mashup. People still use it that way, but now people want more out of their online experiences. According to Google, there have been three fundamental shifts in search behavior in recent years: a shift from answers to journeys, a shift from queries to the queryless, and a shift from the text-based to the visually-inspiring.
Google Discover is designed to meet these changing expectations of the internet. Instead of simply providing answers, it's designed to help people find what they need—even when they can't put what they're looking for into words.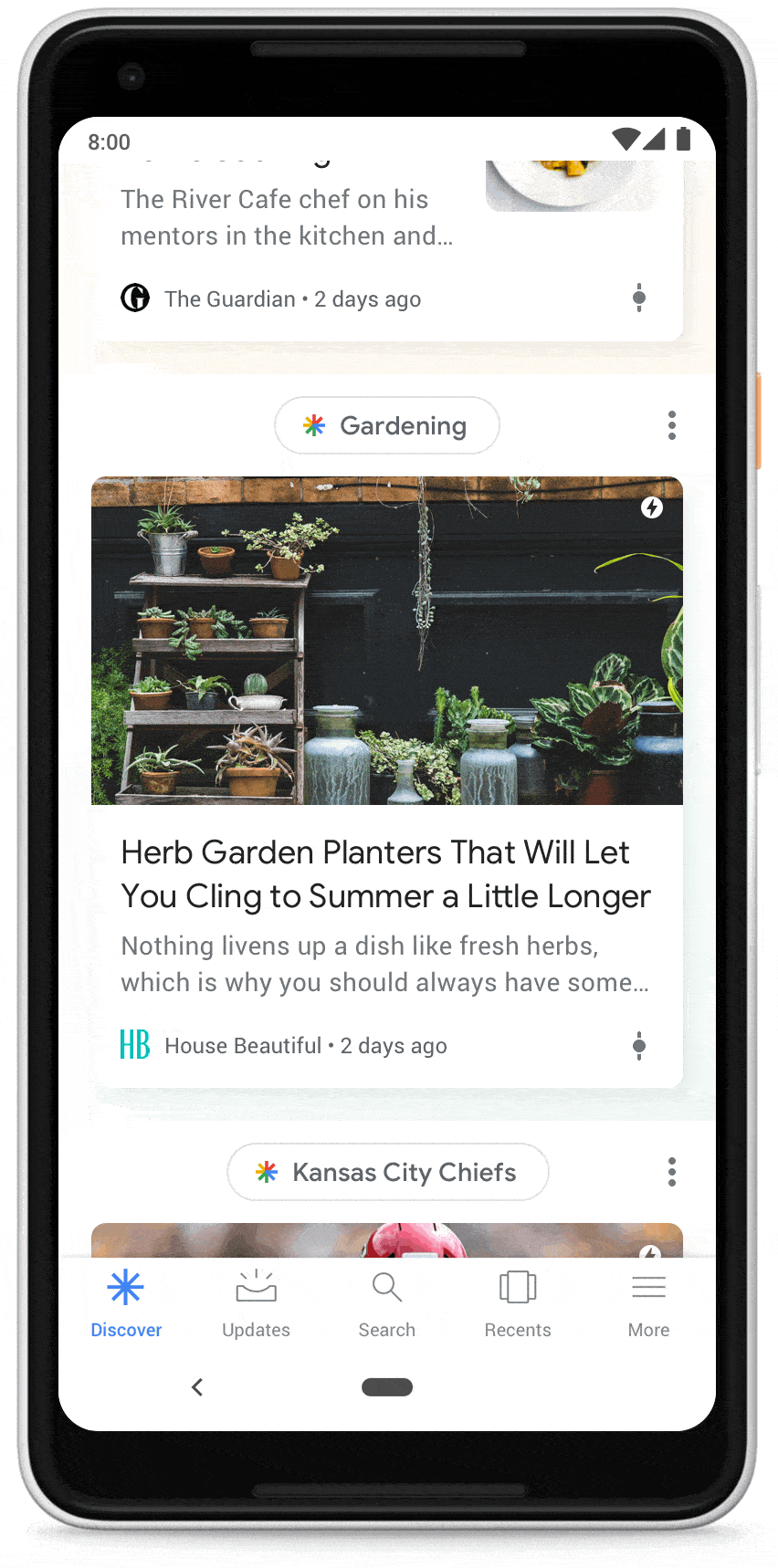 On the surface, it feels a bit creepy to have a computer reverse engineer you, but the system seems to work. As you interact with Google Discover, it figures out what you like and gives you more of it, putting users in a perpetual web surfing discovery mode.
All of which is great news for advertisers.
People in discovery mode are very open to new ideas, concepts, products and services—making Discover an ideal place to get in front of your target audience. Unlike social media feeds, where ads are an unwanted distraction from the real goal—seeing friends' and influencers' content—on Discover, people want to be interrupted by new things. After all, it's the whole point of the platform.
So, if you can create targeted, relevant, useful discovery ads, people will be much more likely to click and potentially convert on Discover than they would be on Facebook or Instagram.
What to Expect from Discovery Ads
Given that discovery ads were the first thing that Google announced during the Ads Innovation Keynote, you can bet that they're excited about their potential (both for advertisers and Google). The actual release date is TBD, but it should be sometime soon, so let's go over what you can expect from this new ad option.
What Discovery Ads will Look Like
Like display ads, Google Shopping ads and YouTube ads, discovery ads will rely on visual content to draw in viewers.
Here's the basic format: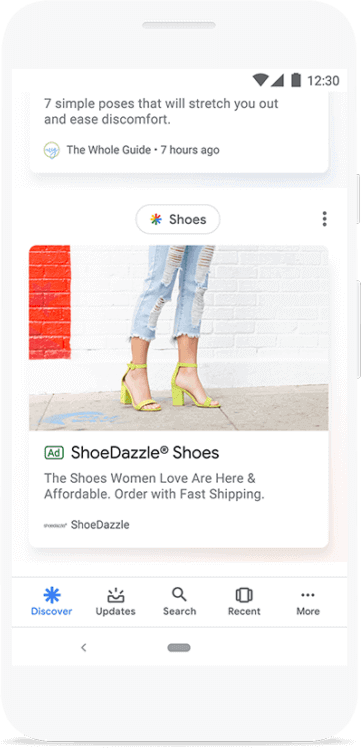 Similar to the newly announced gallery ads, discovery ads allow you to display one or more images that showcase your product or service. Multiple images will be shown in a carousel format, much like Facebook's carousel ads.
While on the surface this seems a lot like Google's attempt to get in on the news feed advertising game, I believe that discovery ads go much deeper than that. Since Discover users are in a learning and discovery mode, it makes sense to choose an ad design that encourages that same sort of mentality.
In my opinion, the trick to capitalizing on this new ad option will be to lean into this discovery mindset. Depending on how you set up your ad targeting, it may not make sense to do a direct sell like you see in the example ad above. Instead, this may be a great way to promote content to users or use visual content in an engaging way to get people to start interacting.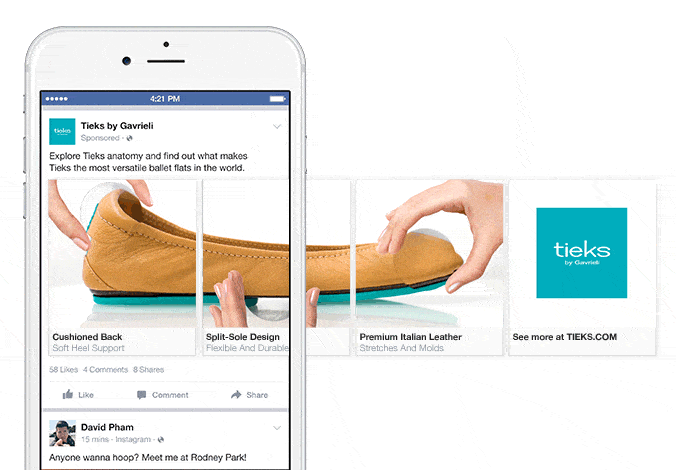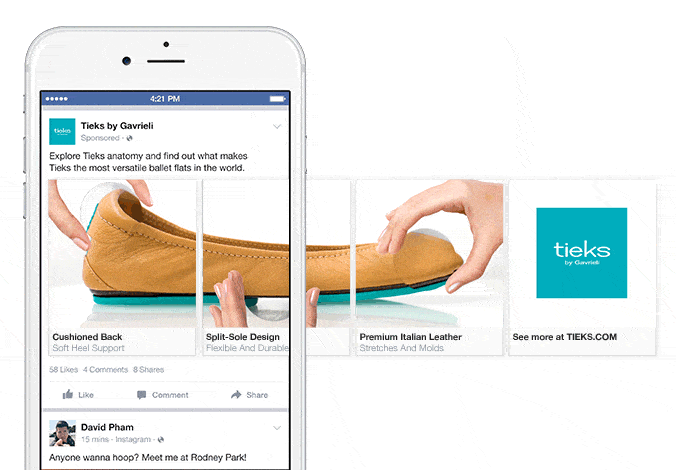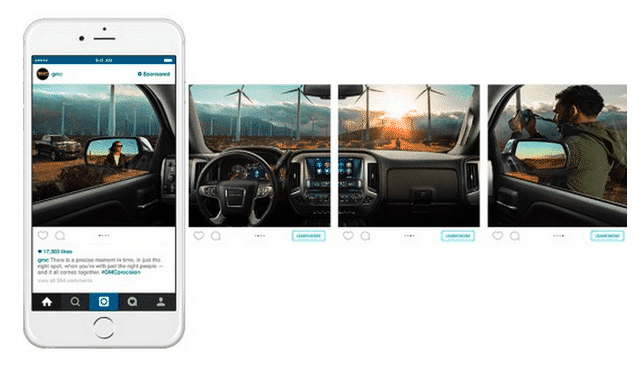 In this respect, a lot of clever tactics that have been used with Facebook carousel ads will probably do well here. However, simply creating a carousel ad won't ensure that you can take full advantage of this new ad design, so you'll want to make sure that you create something compelling and interesting. Remember, these are discovery ads—so get people excited about discovering your business.
Creating Discovery Ads
Fortunately, Google doesn't leave you completely on your own. The whole point of Discover is that Google's machine learning algorithms identify what users want and deliver it to them, so discovery ads follow the same approach.
Unlike most display ads, discovery ads allow you to enter up to five headlines and five descriptions. Here is a snapshot of what the ad setup process will look like (snagged by the good folks over at Search Engine Land):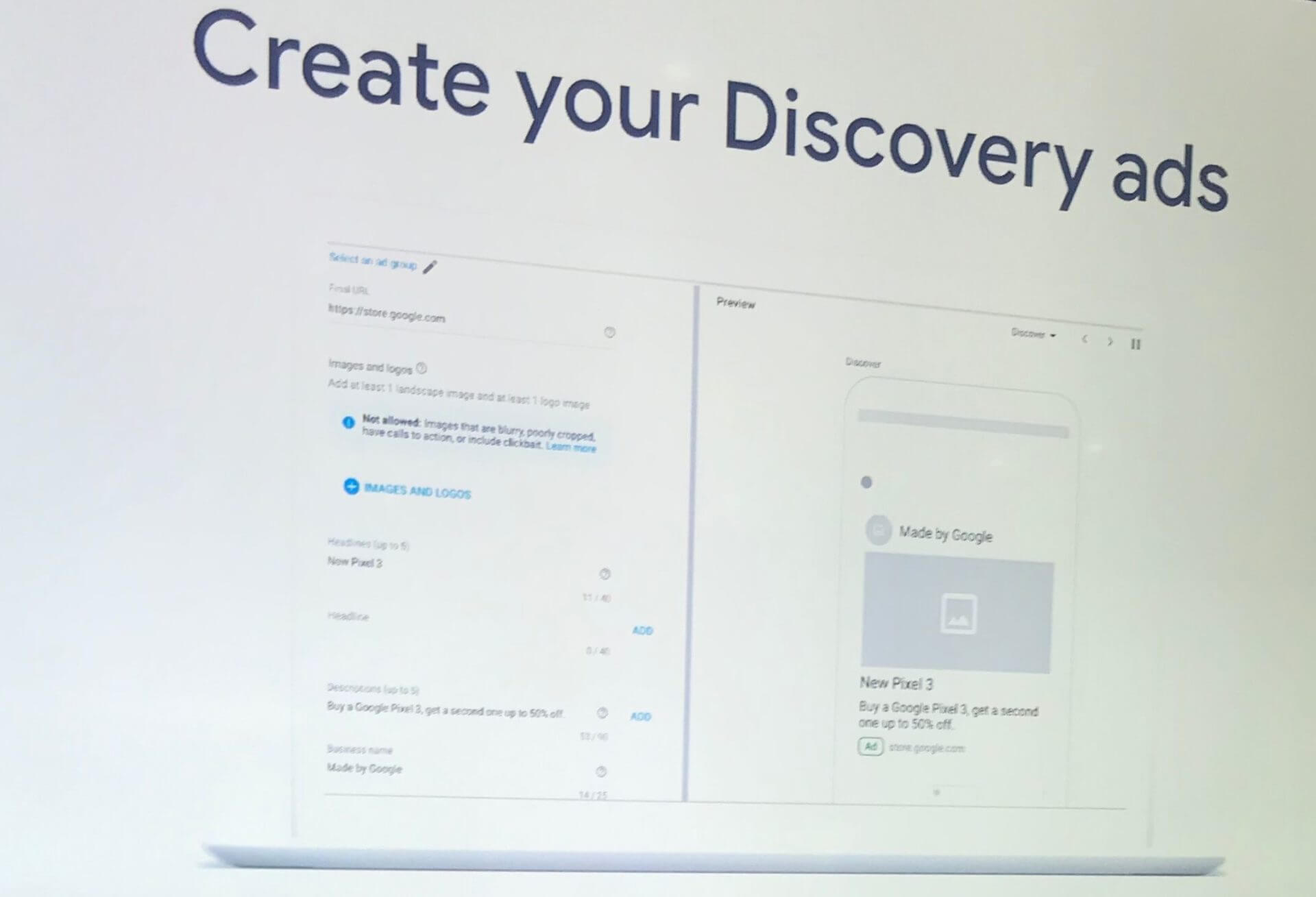 Combine that with multiple images and you're looking at a lot of potential variants. That's good, because Google needs all of that variety to identify the image-headline-description combination that best fits each user.
Hopefully, since Google's machine learning algorithms have already been learning about what sort of content individual users respond to, this should mean higher clickthrough and conversion rates from your ads.
Remember, this isn't your standard run-of-the-mill A/B test to see which ad users prefer. While it might work out that way sometimes, the point of these ads is to serve up content that is specific to the preferences and interests of a given user. So, like responsive search ads, Google will determine the right combination for a specific user, rather than the best overall combination of elements.
That being said, this puts even more pressure on advertisers to create thoughtful headlines, descriptions and images. Ideally, you'll want to start by addressing a variety of different pain points and selling points in your copy so that Google has more options to work with. Then, as you discover that certain concepts produce the majority of your impressions, clicks and conversions, you can refine your ad copy and create variants around those specific points.
Targeting Your Discovery Ads
Unlike most new advertising features, discovery ads will actually be getting their own campaign type in Google Ads, which tells you a bit about how important Google thinks these ads will be. So, to create discovery ads, you'll need to start by setting up a discovery campaign.
After that, though, things are pretty much plug-and-chug from there with regards to targeting.
One thing to keep in mind, however, is that custom intent audiences and in-market audiences will probably be a great go-to for this type of campaign. These types of audiences are focused on people who are in the discovery and/or research phase of the buying cycle, so they're a natural target audience for discovery ads.
Finally, who you target with your ads should play a big role in the ad copy and images you choose. Remember, although these ads should be showing up in response to a user's interests and behavior, there is still no actual search intent, so you'll need to mindful of where your audience is on their buyer journey when creating your content.
Beyond the Discover Feed
Finally, while we've focused on the Google Discover in this article, discovery ads aren't just limited to the Discover feed. In addition to Discover's 800 million global users, these ads can also show up in YouTube's mobile home feed and Gmail's social and promotions tabs: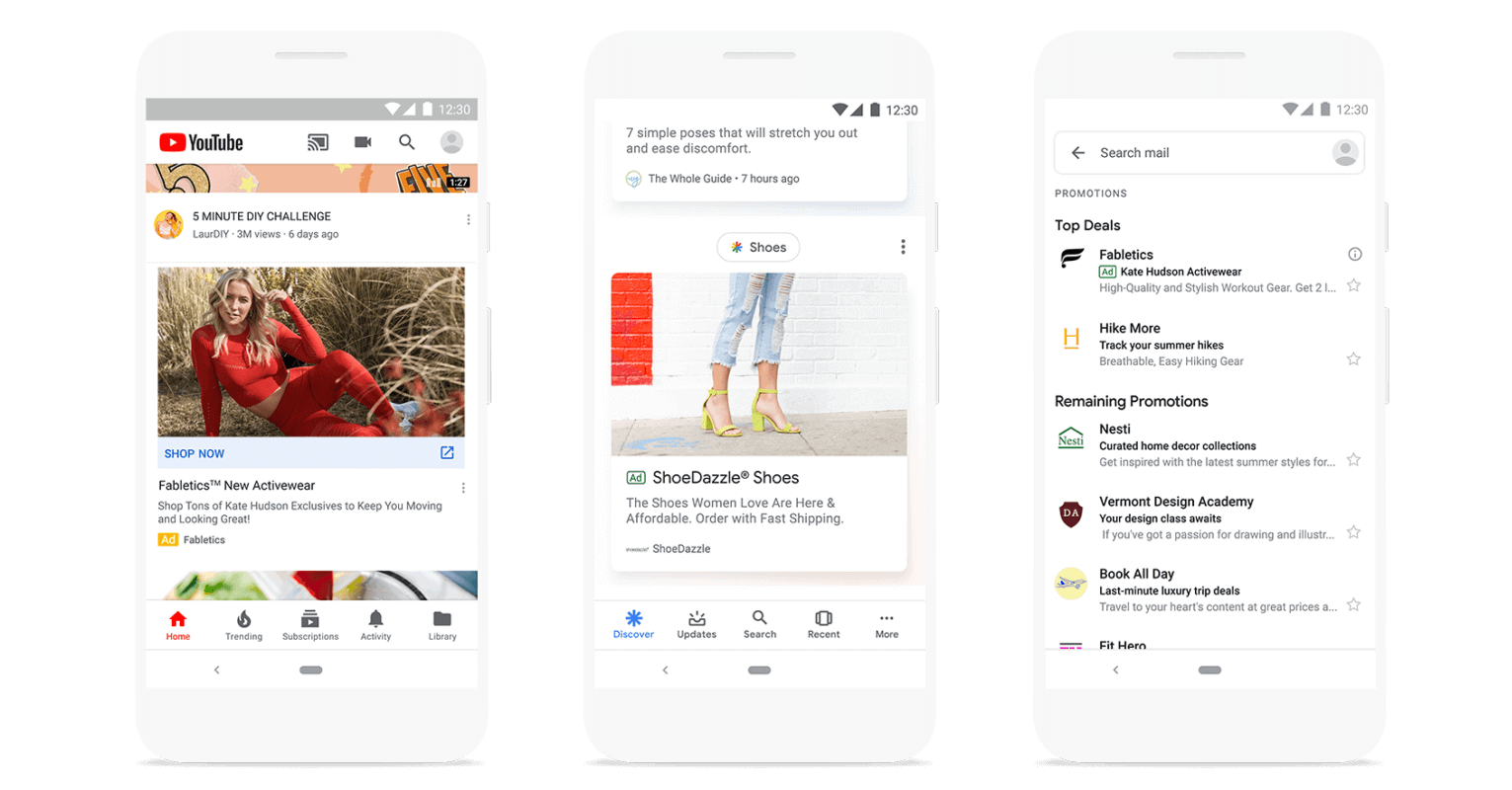 The idea here is that these are places people go when they're in learning and discovery mode, so ads that work in the Discover feed should work well here, too. Although it's hard to predict how discovery ads will perform in these placements relative to our current options, it will be interesting to see how things actually pan out.
Conclusion
Excited yet? While we love paid search advertising here at Disruptive, there are inherent limits to how many people you can reach with paid search. After all, not every potential customer knows that they're a potential customer.
Some people need to discover it…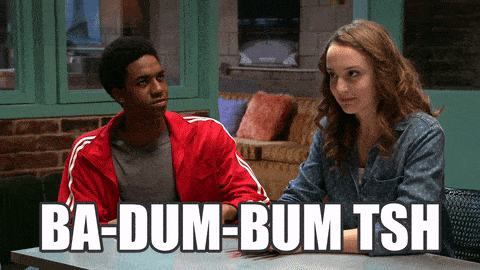 Bad jokes aside, discovery ads show a lot of promise. They're focused on a different way of expanding your reach and getting in front a potentially more engaged audience than we typically see with most display-type campaigns. That's all good news for advertisers and it will be fun to see what sorts of results they drive when they finally go live!
How do you feel about discovery ads? Do you plan on trying them or think they're just a gimmick? Leave your thoughts in the comments.