6 Key Differences Between Google Ads and Microsoft Ads
Bing Ads
•
Google Ads
•
PPC
•
Ana Gotter
March 9, 2020
There's a ton of pressure to choose the right platforms when you start running PPC campaigns. The right platforms are key to both immediate and long-term success, allowing you to hopefully reach the right audience at the right cost.
One of the decisions that many marketers will end up making is whether they want to use Google Ads, Microsoft Ads (which includes Bing Ads), or a combination of the two. Each platform has its own unique advantages, and both can benefit the vast majority of businesses. Both channels are extremely similar and offer many of the same functionality, but there are a few core differences that impact how advertisers use them.
If you're wondering which platform is right for you, it's helpful to understand the key differences between Google Ads and Microsoft Ads. Let's take a look at the most important differences between both options and discuss exactly what they mean for you.
1. Google Ads Has a Higher Search Volume and Competition
In what's likely a surprise to no one, Google has a much higher search volume than Microsoft's Bing. And when we say "higher," we mean it—Google has almost 75% of the market share for online searches, while Bing only has a 12.18% share of searches. Google clearly has the advantage in terms of potential reach as a result. There are more users you can connect with, and more searches you can likely appear in.
That being said, there is a big downside.
Higher search volume automatically attracts more advertisers, driving up the competition significantly. Higher competition means that it's more difficult to get a high percentage of the impression share and that costs go up (we'll look at this in a second). The more advertisers that you're competing against in the market, the more difficult it will be to attract user attention or even to get in front of your target audience.
It's also important to remember that while Google is used for almost 3/4ths of all searches that Bing's "small" sliver of searches isn't actually all that small. Bing still has 11.7 billion monthly PPC searches, which is an insanely high number of potential customers you can get in touch with, especially considering that you're not up against such fierce competition.
The summary here: Google Ads does have more reach, but Microsofts Ads may be easier to rank well on, and still at an impressive volume.
2. Microsoft Ads Cost Significantly Less
Largely because of the lower competition, Microsoft Ads cost significantly less than Google Ads for the vast majority of keywords. The cost difference can vary depending on the keyword, but studies have shown that Microsoft Ads clicks may cost 33.5%–42% less than their Google Ads counterpart.
For brands who want to make their ad spend go a little further, investing at least some of your marketing budget into Microsoft Ads can be an excellent choice.
Let's look at an example.
Microsoft Ads has a suggested bid for $1.39 for the keyword "dermatologist."

Google, on the other hand, has a suggested bid range from $1.38 to $7.39, which is significantly more than their Microsoft Ads counterpart since the true bid will likely fall somewhere in the middle.

3. How Ad Scheduling Time Zones Works
Aside from potential performance and cost differences, there are also a few key differences between Google Ads and Microsoft Ads in terms of function. These are particularly important to note when you have specific needs for your ad accounts and if you're choosing to import your Google Ads directly into Microsoft.
Ad scheduling is one of those functional differences that you'll want to take note of when importing your campaigns from one to the other.
In Google Ads, you'll be scheduling campaigns based on the time zone that your ad account is in. This is the time zone that you designated when  you set up the account.
If you're running dayparting campaigns, you'll need to factor this in when targeting users outside of your geographic time zone. If I was running a campaign and decided I wanted to reach users during the hours of 9-5 but wanted to target clients across the country, I'd need to create separate campaigns that would run at the right time for each individual time zone.
Microsoft's scheduling is more intuitive in these instances and will be based on the location of the individual viewing the ad campaign. Want to have your ads displayed only during 9-5, you simply have to create a single campaign and you'll be set. The only downside here is if you only want campaigns to run during your working or on-call hours; if this is the case, you'll want to run more campaigns through Google.

Bing Ads also allows you to set bid adjustments for certain days or time periods during the week. If you want to bid more during high-value times, you can now do that instantly.
4. Google Ads Allows You to Target More Languages
International businesses who want to reach a large number of customers all over the world will need to consider what languages their audiences speak. This may seem like a small detail, but Google Ads allows you to target users who speak more than 40 languages.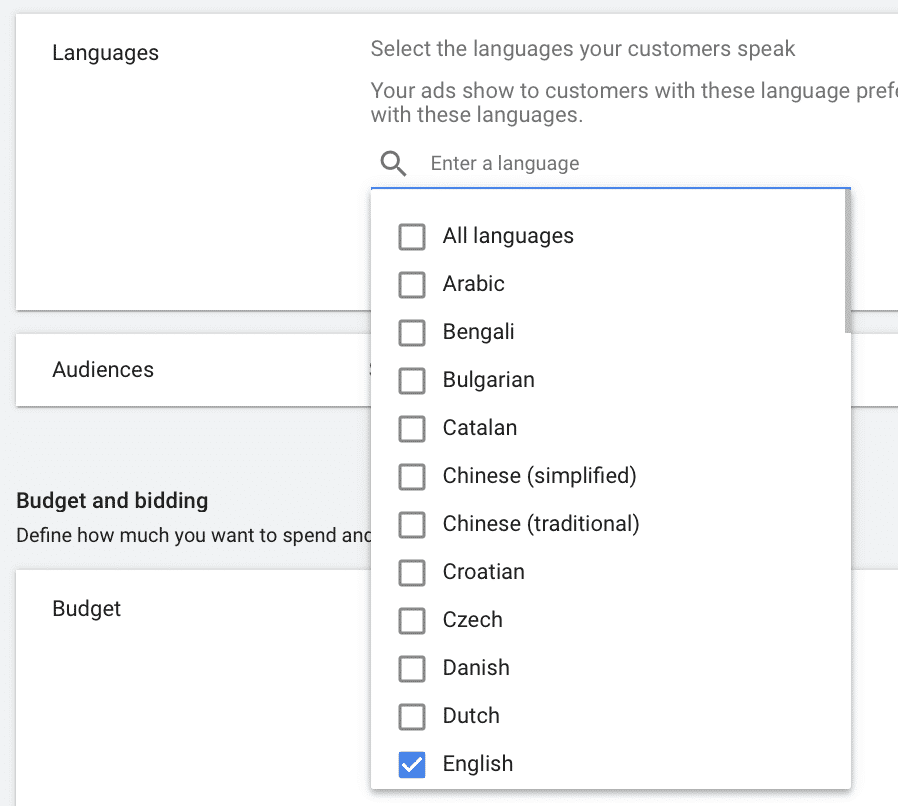 Microsoft Ads, by comparison, only allows you to target twelve different languages. This can be severely limiting for brands trying to reach more diverse customers all over the world.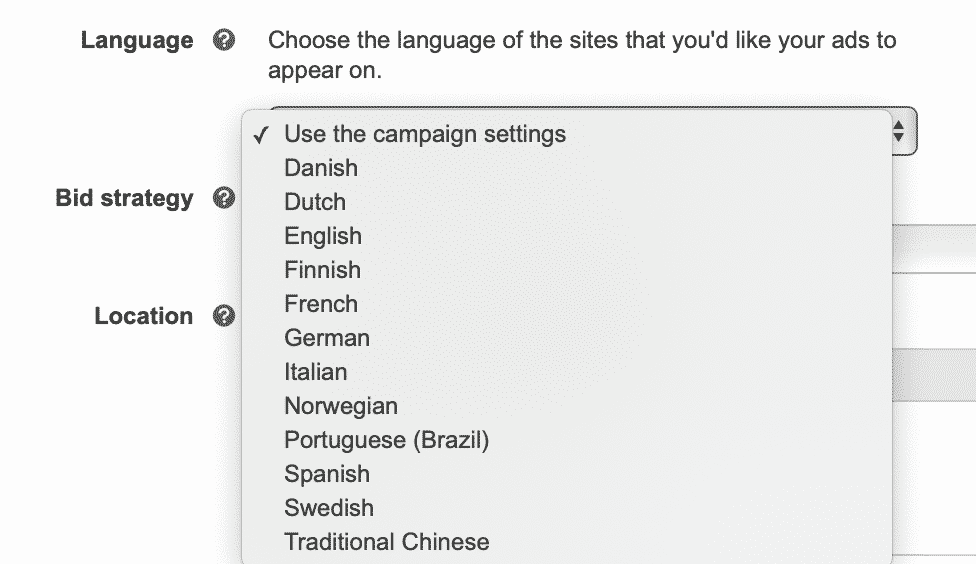 5. Each Platform Has Their Own Search Partner Networks & Targeting
It's important to keep in mind that Google and Microsoft have their own diverse search partner networks, and these can (and likely will) absolutely impact how you run some of your campaigns.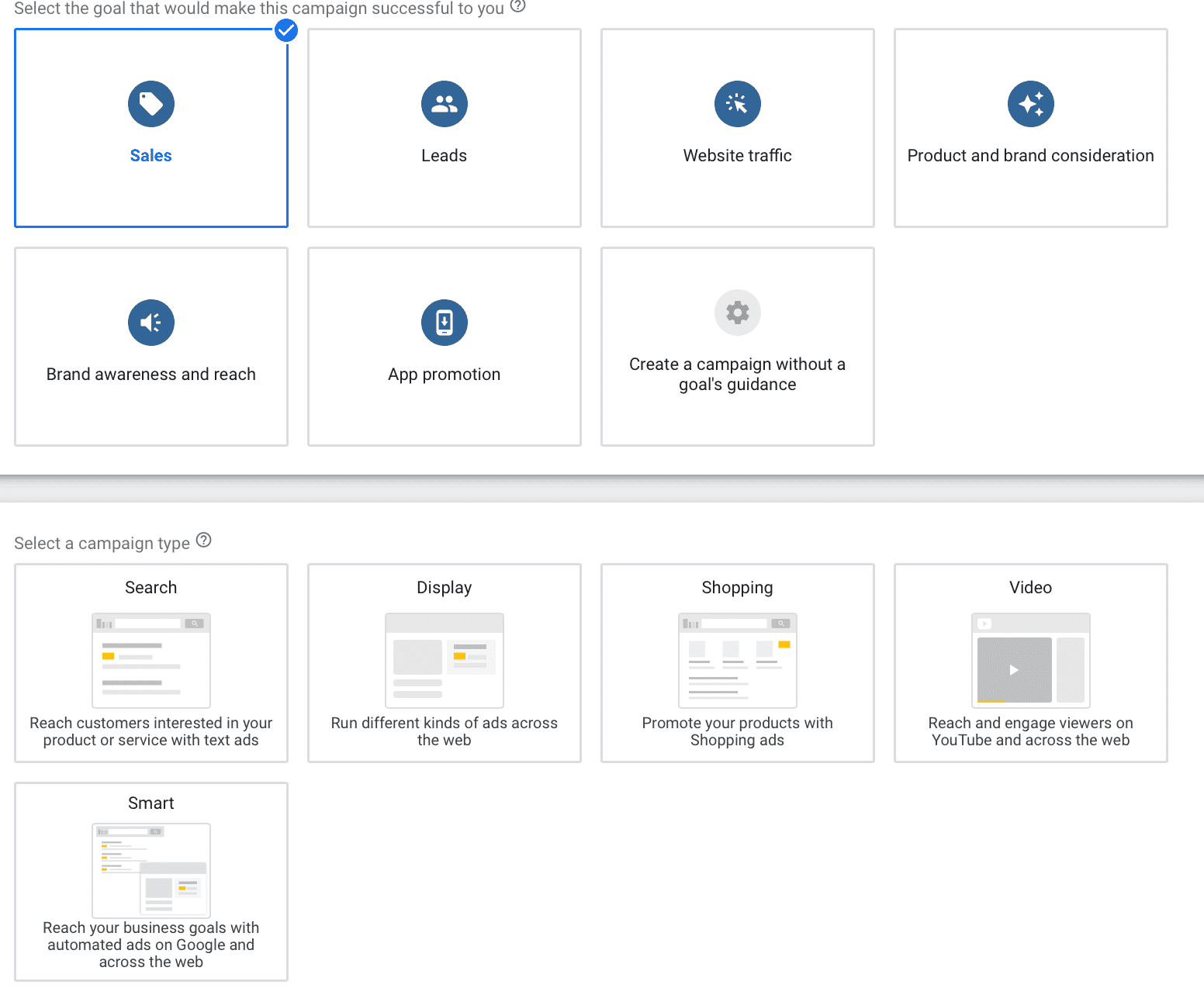 If you want to reach users with video campaigns, for example, you may want to consider leveraging Google Ads so that you can run YouTube campaigns, which have phenomenal reach and relatively strong viewer retention rates.
Meanwhile, Microsoft can give you access to Yahoo, Bing, AOL, and their syndicated partners. It's important to consider where your target audience will be, how they'll be engaging with each platform, and what they're interested in seeing.
Google will also have different publishers for their Display Network than Microsoft will. If you really want to reach users on a specific publisher for display ads, keep this in mind.
In addition to offering different publishers, Google also offers more thorough and fleshed-out targeting options to help you reach the right audiences on the right pages.
Google allows you to use demographic targeting, custom-intent targeting, retargeting, and content targeting, all of which can be used at the account and campaign level. On Microsoft, you can still target by geographic targeting, demographics, and the device the audience is viewing the ad campaigns on.
6. Google Ads Makes Changes First
This one isn't a functional difference, but it is a well-known fact, and for those who like to take part in cutting-edge features and tech breakthroughs, it's worth pointing out.
Google is the innovator here on most changes when it comes to search advertising. In many cases, they'll develop, announce, and release updates and new features, and Microsoft will eventually follow suit.
For many advertisers, this isn't a dealbreaker for Microsoft Ads—plenty will choose to sit back and let industry leaders tackle new features to find out the most effective and profitable ways to use them before diving in themselves. For those who are invested in getting their hands on the latest and greatest, however, Google Ads has a clear advantage here that's worth noting, especially when any new features are particularly valuable.
Final Thoughts
Google Ads and Microsoft Ads are both exceptional platforms for PPC campaigns, including search and display network ads. They have great reach, and are effective in helping you connect with your target audience. Both share similar functionalities and operate in a similar way, even having nearly identical ad creation processes.
The devil is in the details, however, so it's important to keep these 6 key differences in mind when you're deciding which platforms you want to use when, and how you want to divide up your ad spend between the two.
Need help determining which ad platform will work best for you, or how to optimize for each one? Get in touch with us and learn more about how we can help you manage and optimize your campaigns.
What do you think? How do you feel about these key differences between Google Ads and Microsoft Ads? Which differences are most important to you? Share your thoughts and questions in the comments section below! 
Leave a comment