How to Figure Out Your Customer Journey
by Ana Gotter • December 10, 2019
What do your customers experience when they interact with your business? If you haven't taken time to consider your customer journey, you may already be behind the competition. Customer experience planning is a huge part of running any business and mapping your customer's desired journey is a great way to stay on track.
Fortunately, if you know your brand, you're already well on your way to figuring out what that journey should be. Everything from a visit to your website to a call to your customer support desk should be monitored and mapped so that you, as a business, are providing what buyers want.
Whether you're launching a new marketing campaign or retooling your entire business, let's take a look at how to find your customer journey. We'll go over a few steps that can help you ensure new customers stick around long after they first meet your brand, and share some tools and strategies that can make your research actionable moving forward.
How to Figure Out Your Customer Journey: Know Your Customers
The first step when deciding how to figure out your customer journey? You need to figure out exactly who your customers are.
When was the last time you surveyed your audience? A UX survey can give you valuable insight, serving as the perfect jumping-off point. Set up a survey and send it to existing customers, including a combination of demographic and UX questions. By understanding the demographics of your most loyal customers, you'll be able to better identify your likely target audience.
Questions you can ask in your customer journey survey include:
How did you learn about our brand?
What made you decide to purchase from us today?
What did you think of our checkout process?
If you've bought from us before, what prompted you to return?
How likely are you to recommend us to a friend?
Is there anything you feel we can do better?
For your online interactions, you have analytics on your side. If you aren't already monitoring what customers are doing when they visit your site, you should be.
Note how many customers move past your homepage to check out your rates, services, products, or About Us section. Are they leaving without taking action? If so, at what point? Abandoned shopping carts can be especially useful in determining where the experience may be breaking down for your guests.
If you want to go a step further, consider using heat maps to see exactly what areas of your site are resonating best with visitors.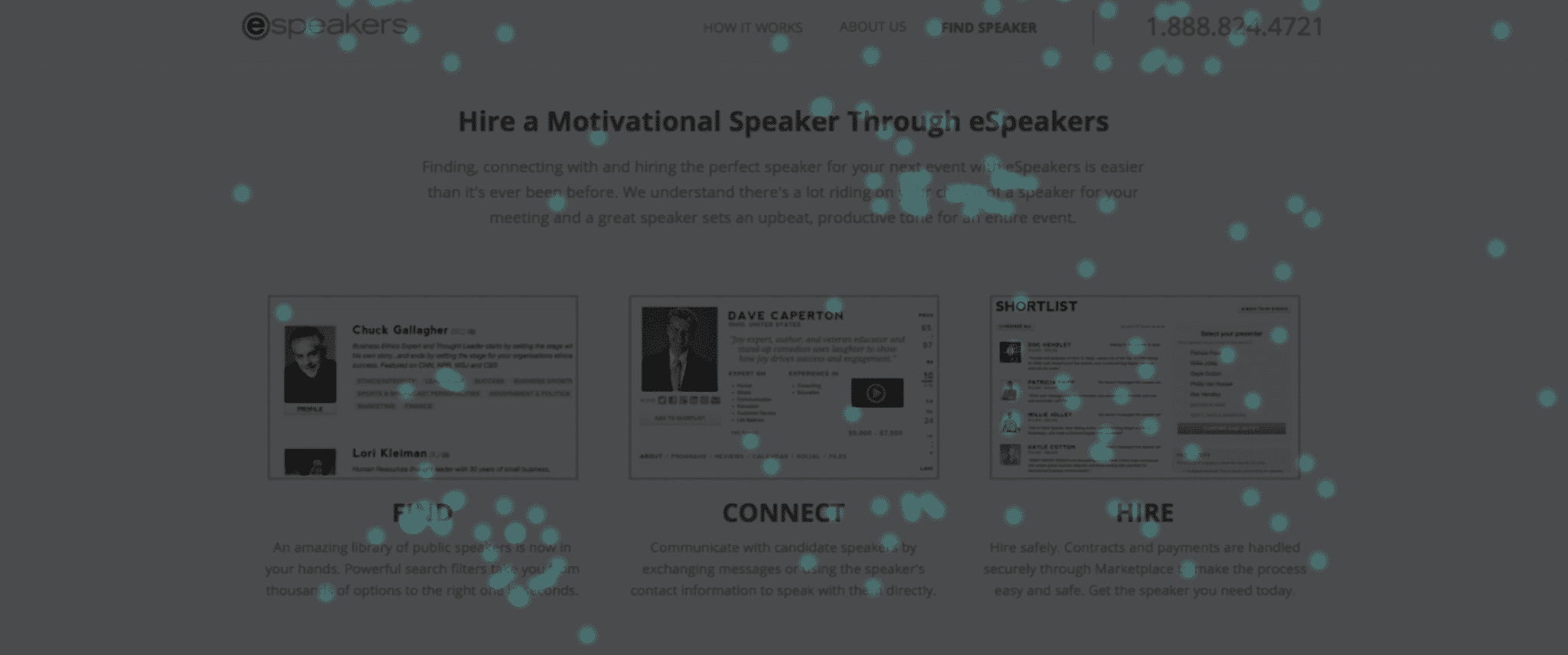 Using heat maps, Disruptive Advertising found that a confusing site setup had customers clicking on a "Find" button rather than following the call to action to fill out a form to search for speakers. A heat map highlighted the error, letting us update the site to get better results.
Create a Customer Journey Map
Nothing can move your marketing plans along like a compelling visual. Using the information you have on your existing customer base, create a map that shows where you are and where you hope to be in reaching your customers. There are four basic types of customer journey maps:
Current State – The most well-known type of customer journey map, this visual looks at your business's current pain points, following the user experience as it exists today.
Day in the Life – How does your product or service fit into a typical customer's day-to-day life? This type of customer journey map imagines all interactions with your business through the eyes of someone considering buying from you.
Future State – Instead of looking at how the customer journey exists currently, a future-state map imagines the ideal experience to help you get where you want to be. This will be the best option if you're marketing a newer business or one that is completely retooling things.
Service Blueprint – This type of map is more an "employee journey," taking a look at the workings of your business as you serve your customers. Although it can include customer interactions with employees and products, it's told from the perspective of the people behind the scenes.
Whatever map type you choose, you can find templates that will save you time and guide you through the setup process. But you may prefer to gather your team in the conference room and use a whiteboard to work together to map your customer journey. Uxpressia has free customer journey mapping templates for a wide variety of industries.

Add Social Media
We all know that businesses need a social media presence, but many businesses neglect the customer service opportunities present there. At one time, if a customer had a bad experience with a brand, a call to customer service or an in-person request for a manager was the next step. Today, consumers can head straight to social media, blasting their experience to thousands of followers at once.
Through social listening, you can turn those social media mentions around, but the first step is to be aware of those mentions as soon as they happen. One brand that does this well is Southwest Airlines, which uses Twitter to interact with fans. This includes not only apologizing to customers suffering flight delays, but also thanking passengers who share images of themselves in-flight or gush about their travel plans.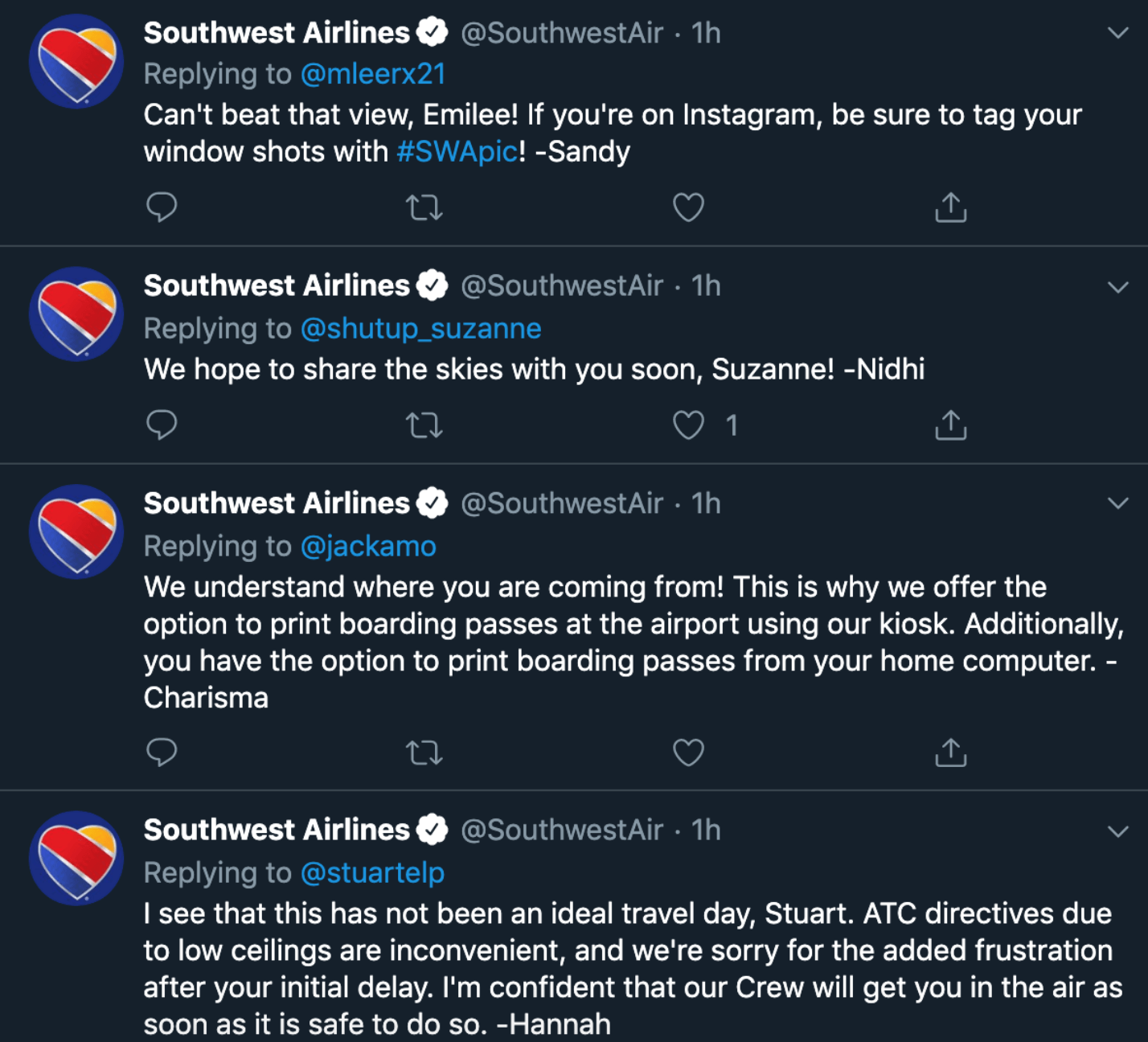 In subtle ways, this sort of interaction increases brand loyalty. Just as a gate attendant or cashier represents your brand in a face-to-face interaction, your social media representatives initiate a one-on-one conversation that personalizes the experience. In other words, when you provide this sort of personal attention, customers are more likely to feel warm and fuzzy about you and choose to shop with you next time.
There are multiple services that will alert you when someone mentions your brand online, including Hubspot, Buffer, and Sprout Social. In addition to letting you interact with your customers, these services will also provide information on customer interactions with your social media pages. Discover which posts get the most interactions, for instance, so that you can adjust future posts to get the widest reach possible.
This is a crucial step in how to figure out your customer journey not only in theory but in practice just because the level of real-time feedback you can receive is incredible.
Consider Advertising and Marketing
Visiting your website or storefront is only one part of the customer journey. It actually begins well before that, as they first hear about your brand and consider buying from you. If you're engaging in paid or organic marketing campaigns, you should factor this into your journey, as well. Look at your emails and ads and find ways that you can get attention.
One of the best things a brand can do is get customers so excited that they share the news on social media. Companies like Coca-Cola have mastered this, generating products that encourage social sharing. This sharing is not only part of their customer journey, but it kicks off the journey for their online followers who see them sharing and later decide to be part of it.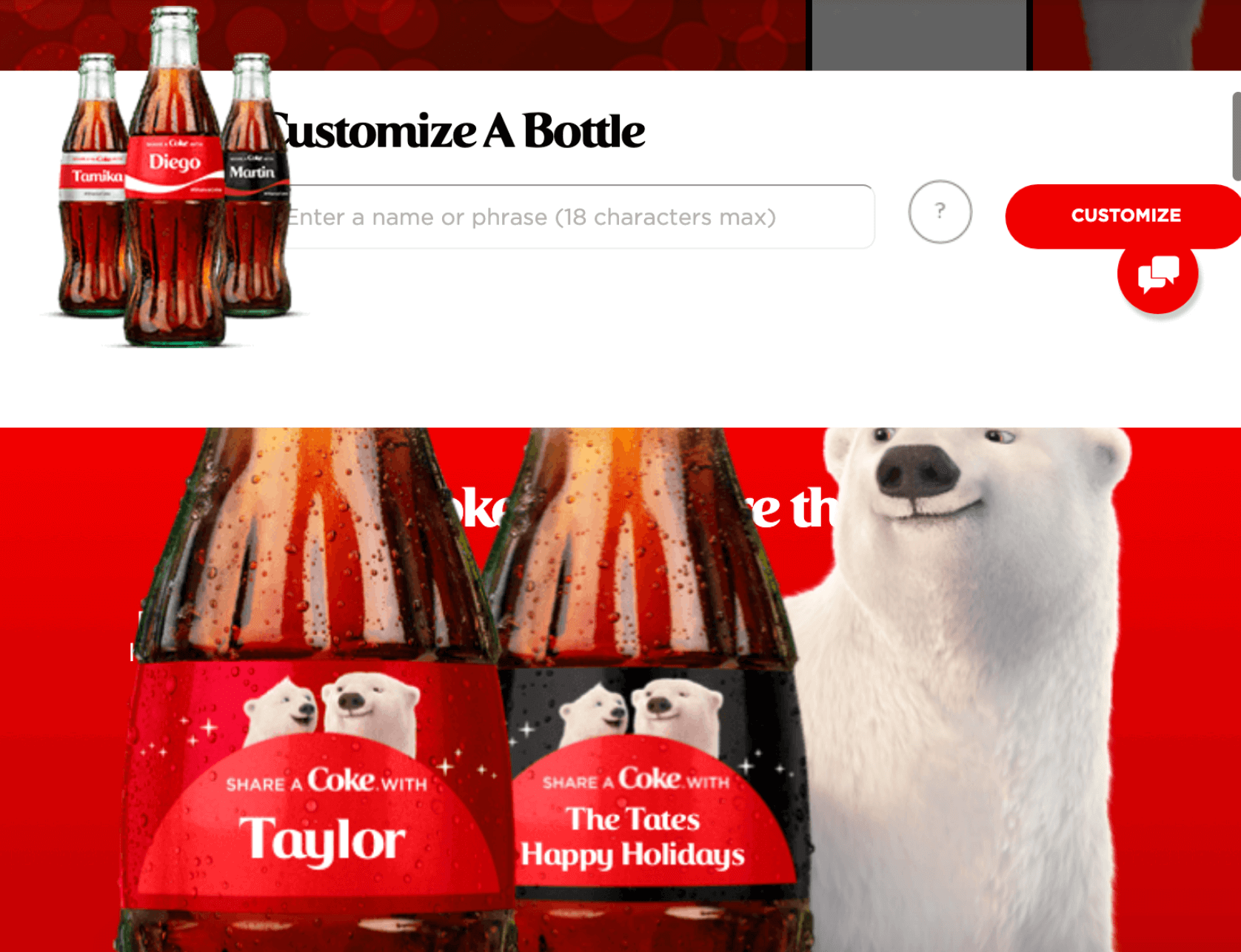 As you're creating your customer journey map, consider how your interactions will have customers checking "Yes" when asked if they'd recommend your business to others. How can you create a memorable experience that will have your customers talking long after they've completed their own purchases?
Put Your Data to Use
Now that you've gathered data, it's time to take action. There's no point in trying to decide how to figure out your customer journey if you aren't going to put the action to good use.
Consider the many touchpoints a customer has with your brand and optimize them with the goal of making sure every customer walks away happy. If you own a brick-and-mortar retail shop, for instance, that might mean greeting a customer entering, then offering personalized customer support during the shopping experience. At checkout, you would want to make sure the payment and bagging process went as smoothly as possible and that you thanked the customer for stopping in.
But good customer service doesn't end when the customer walks out, purchase in hand. How you handle complaints, accept returns, and offer refunds all play into how your business is perceived.
You should also ensure you're paying attention to online reviews and thanking customers who recommend your brand on social media. On an ongoing basis, this will all help establish your brand as one that cares about customers.
Perhaps most importantly, though, is regularly checking in with customers buying from you. Make sure each purchase is accompanied by an invitation to leave feedback about the experience and adjust your customer map to reflect any issues that appear.
If your site's visitor count remains high but you aren't seeing sales as a result, you should be able to trace where things are breaking down. In some cases, it may simply be that a site visitor wasn't interested in buying from you, but there may be others where your site was too confusing, or the customer couldn't get pricing information and decided to buy from someone else as a result.
Final Thoughts
Mapping customer journeys is an ongoing process for any marketer who is trying to build a brand. It not only helps get the word out, but it also strengthens a business. As you get to know your own customers better, you'll create products, services, and customer experiences that better align with their needs, expectations, and market demand.
Need help assessing how your ad campaigns fit into the customer journey? Get in touch with us here to see how we can help.
What do you think? What strategies have you used when deciding how to figure out your customer journey? Which did you find to be most effective? Share your thoughts and questions in the comments below!