Listen Up: How To Start Social Listening For Business Success
by Cydney Hatch • May 20, 2019
"Most of the successful people I've known are the ones who do more listening than talking."
― Bernard M. Baruch
Like most people growing up, you heard the phrase "Listen before you speak," right? Well, this is a lesson not just for your childhood upbringing but a fantastic way to approach social media marketing!
While many marketers understand the need to be actively "listening" and engaging with fans, foes and customers alike, other's might not see the value in taking the "extra step" in creating another item to cross off the social media "to do" list.
If you have this mindset, beware as gone are the days where you can just blindly run social media accounts without considering the feedback you get online. If you are one of those begrudging people, or you are wanting to improve your social media engagement, this is the article for you!
Listen up and learn everything you need to know about social listening and how it can greatly benefit your social media marketing!
What is Social Listening and Why It Matters
One of the first mistakes that many businesses make with social media is using it as a one-way advertising platform. You can tell the brands that don't "get" social media by the way they share out tone-deaf posts that do not connect with their intended audiences.
Businesses make this mistake all the time: showing up and expecting to be engaged with, yet they do not make the efforts to engage with or understand their audiences. Many times this is unintentional as businesses don't know how to communicate and learn what their audience wants to see online.
This is where social listening can fill those gaps.
Put simply, social listening is the act of going through social platforms to find all mentions of your business or related keywords (this also includes untagged brand mentions, industry keywords, forums, blogs, and news publications).
By collecting these mentions, social listening will allow you to:
Know what's said about your brand in real time
Track social media mentions on every platform (all in one place)
Analyze metrics to find trends
Prevent serious brand crisis
Increase customer acquisition
Improve your online reputation in providing better customer service
Produce reports to use social proof and internal business improvement.
Although these are greatly beneficial to your business, the main objective is to be listening to your customers and getting to know them better. Why? Because knowledge creates opportunities!
Believe it or not, social listening provides crucial business knowledge that should influence all your business decisions! In fact, 76% of marketers say they need to be more data-focused to succeed, and 74% agree that "capturing and applying data to inform and drive marketing activities is a new reality."
So, want to get ahead of this curve? Below we will take a look at how you can use social listening apps and techniques to capture social data for better-informed marketing.
How to Use Social Listening Effectively
Before we get into the more detailed points, there are a few basics rules you should consider when trying to improve your social listening skills. These are:
If you hear a complaint, investigate and act
If someone asks for something, ask yourself if it'll be a valuable opportunity
If you hear a compliment, show appreciation
If you see a review, respond and acknowledge their time
When you take the time to act with these simple steps, it's a great start in not only humanizing your brand but sending the message you are an active business who cares about what people have to say about it. To take things to the next level, let's take a look at some social listening tips to consider:
Create a Social Listening Game Plan
Like anything in marketing, it's all about creating a plan and understanding goals you want to achieve. So when it comes to social listening, what do you want to achieve?
Like stated above, there are a lot of benefits and goals you can create around social listening. Some of the top reasons brands choose to invest their time and energy into "listening" are:
Brand Monitoring: to know what people say about you and respond however necessary.
Competitive Analysis: to know what people say about your competitors, to study their marketing strategies, and take advantage of those learnings for your own benefit.
Influencer Marketing: to find influential people in your industry to share your brand with their audiences.
Damage Control: to look for ways to manage bad PR quickly to mitigate bad social media crises.
Customer Service: to be able to help and address customer problems or to compliment/acknowledge reviews and position feedback.
Like most social listening plans, you might have a little bit of all of these in your strategy, but you first need to ensure you have a clear reason on why you are listening and how you will respond. Social listening is not a "fluffy" part of marketing, it's gives you the information you need to act on your brand.
Plan ahead and you can accomplish a lot.
Identify Where Your Audience Talks About You
When first starting your social listening, its best to cast a wide net to see where your target audience is talking about you online. Don't limit yourself to one or two social networks as you might be surprised as to the content and attitudes people have per platform!
In fact, your LinkedIn conversations might be wildly different than your Instagram or Glassdoor.
To be effective, you need to understand where and how people are talking about you and your industry so you can best collect information. By making this effort, you will create a clear strategy to join the conversation through both organic engagement and paid advertising.
Use the Right Social Listening Tools
If you feel like you have to spend hours looking for relevant social conversations, breathe!
(That would take you foreverrrr…)
There are tons of fantastic options out there online! One core benefit of social listening tools is that it takes and makes sense of millions of social messages. Synthesizing all that data requires good tools. Some of the best, in my opinion, to start looking at are:
Now, if you are scrolling through these options worrying about your budget as you are worried about tacking on another service to your marketing, know most of them offer a free trial or testing period. If you want to see the power social listening can do, try a few out and see which suits your needs best. Once you find the platform that you love, it might be a good investment based off of what you see.
Remember, time is money, so social listening tools can be a wonderful way to alleviate your social media stress and help you understand impact better.
Be Confident in What You are Tracking
So, many might ask: What can you do with your social media monitoring data?
My answer, surprisingly a lot. If you are new to monitoring, here are a few things you can track with social listening:
Brand And Business Name Mentions: You should be tracking people who are tagging your business or brands name in digital content. This is a direct connection to you and it's important to know what they are doing with your name!
Monitoring Product Performance: Gauge what the public thinks about your products whether it's new or some of your originals. See how it's being used. This will help you find the right angle to promote your product or reposition it on the market if necessary. For example, if you thought your new campaign was hilarious, see how people respond. If it's how you planned, great! If not maybe it's a sign to work on messaging and switching gears.
Hashtags: Monitor your hashtag groups to see how often it's being used and what the conversations are about. This is particularly important on Twitter and Instagram.
Competition: See what people are saying about similar products being sold and your competition. Are they better? Are they worse? These are key insights that you can use for your benefit. Heck, if someone complains about them, respond and give them your solutions! (savage, but effective!).
Leadership Features: If you are any CEO for a business, it's likely you will be sharing out content and talking about your business. Monitor what leadership content is drumming up and how people are reacting to their postings.
Social Metrics: Many social listening tools track basic and or complex social media metrics including reach, views, and engagement. Be sure to track those and see how your posts are performing on top of how people are responding.
By taking a look at some of those items, you can effectively control a lot of your brand impact online!
Know Keywords and Beyond
When you are social listening, it makes sense to understand relevant hashtags but you might need to expand your social search databases to keywords and general topics to help streamline your data collection.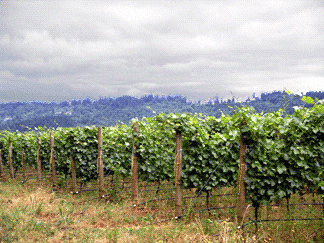 For example, if you are a winery in Florence, you are probably looking at hashtags like:
#FlorenceWinery
#Italianwine
#Winecountry
#WineInItaly
#FlorenceWine
#TravelingWine
#VacationWinery
But to extend your social listening, you might want to monitor phrases like:
Local Winery
Wine Weekend
Wines You Should Try
Italian Wineries
By looking at relevant conversations for your brand like this, it helps you engage where it makes sense. Ask yourself, are you using conversation topics and hashtags your potential customers are looking for online? If you are, you are inserting your business into the direct locations your ideal customers are in these platforms and it will change your business forever.
Be Consistently Listening
Social listening does not need to take up hours of your day, but the key to effective social listening is being consistent. Whether it's 15 or 30 minutes every day, it's important that you take notes on conversations so you can see progress.
Not only should you use your social listening platform but you should also dabble in simply reading social platform comments. Really dig and personally connect with your social fans.
You will be shocked at how much you can learn simply by reading!
Follow Your Consumers and Social Fans
Obvious, right?
But never overlook the obvious. If you don't use social media platforms to follow your consumers, you might be missing out on creating a sense of tangibility or community.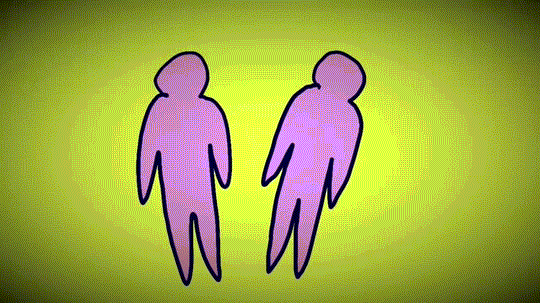 By taking the time to follow, engage with, and delight your customers you are giving them experiences many businesses fail to provide. In today's world, customer's and social fans expect responsiveness and inclusion in brand initiatives.
If your customers make the effort to follow you, why would you not return the favor?
Respond In Real Time
Think your organic response rate to social media comments is fast enough?
Think again! In today's fast-paced world, 82% of consumers expect an immediate response on sales or marketing questions.
That is a pretty heavy expectation for a business that is juggling a lot of things, but one of the key benefits to social listening is being able to see and respond to content in real time.  With statistics like that, to really make the greatest impact on social media, you need to engage as things are happening.
Is someone discussing an issue that you can solve? Reach out and help them.
Did someone say nice things about your brand? Thank them for their time and thoughts.
Are you seeing a fire starting to burn with a negative comment? Try to put it out quick with attention, care and tact.
The more you make the effort to quickly show up to these conversations, the more you will build authenticity around your business brand and customer experience. By doing that, you show your company is built and run by "real people" who care. This is greatly something customers are looking for in businesses they associate with today.
Take Action and Make Changes 
Finally, make sure you do something with conversations that surface from having your ears open. Social listening is only as good as the actions you take and the lessons you learn from it.
Develop a process for keeping track of the insights that come from social listening, and break it down according to categories such as product improvement suggestions, marketing opportunities and content ideas. Ideally, these insights are automatically shared with the relevant departments in your company as part of your process.
Don't waste the social aspect of social media. Listen to what customers are saying, and be a part of the conversation.
Once you start absorbing your own social listening data, you can do these tactical things right away.
Find your most frequently asked questions. And create a FAQ document or chatbot to help answer questions at scale.
Find your customers' most common issues. And figure out how to solve those issues or create talk tracks to respond quickly.
Figure out what your customers love about you. And leverage that information to build campaigns or content you know will resonate.
Identify your key social media customers. And figure out how you can utilize their traits to target new social audiences.
Get a sense of whether or not followers are positively or negatively mentioning your brand. If it turns out they skew more negative, figure out if those are issues with your social media presence or something you can surface to other parts of your organization, like your product or events teams.
How to Use Social Listening Data for Your Gain
Social listening data might be one of the best lead generation tactics that you can implement.
Learn From Other's Mistakes
Let's be honest, not every customer your competition has is thrilled with them, so take advantage of that! Social media is a dog eat dog competition for businesses and brands alike so to help you get more leads to dig deeper into your competition.
With social listening you can:
Understand Your Industry Position: Truly understand your direct comparison and the volume of your messages vs. theirs.
Understand Their Audience Pain Points: By scanning this information, you can gain insights into how you could create a better experience.
Understand Content Performance: By digging into your top competition's frequently discussed content pieces, you can better inform your content strategy and analyze why it resonates with your shared audience.
Monitor the brand of your competition and keywords with negative connotations that might be associated with their product or service, e.g. "terrible", "bad", "awful", "broken", "frustrated", "problem". By doing this, you can cherry-pick and introduce your brand's solution to their problems.
Social listening is a great way to get new product ideas, improve your marketing strategy, and learn from your opposition.
Create Customer Surprise Delights
As a booming business actively taking part of social listening tactics, this by no means requires you to respond and accommodate every customer or fan who tweets or comments at you.
The key is sprinkling delightful opportunities and to act the way customers want you to for positive attention online.
For example, in March of 2018, Dick's Sporting Goods announced it would stop selling assault-style rifles and raise the age of restriction on gun sales to 21. This was an important announcement, as the country was split on the debate of whether or not assault rifles should be banned, and Dick's was clearly taking a stand that could impact their entire business.
This announcement garnered a massive social media response as people took to their keywords both to support and disapprove of Dick's decision.
Sprout worked with Fast Company to analyze the data and found that:
Overall, Tweets mentioning Dick's Sporting Goods jumped more than 12,000% from its average daily number of 278 between February 18-27.
Of almost 343,000 Tweets that included the @DICKS Twitter handle, 79% showed a positive sentiment.
Dick's delighted customers and gained new ones by taking a stance and acting how many people want businesses to, which is taking stances on social.
Another example of using social listening as way to delight customers is KFC. Following Twitter user Mike Edgette's viral discovery that the official KFC account only follows the five former Spice Girls and six men named Herb—a reference to the secret blend of 11 herbs and spices in Colonel Sanders' fried chicken recipe—the fast-food giant has rewarded Edgette with a priceless gift.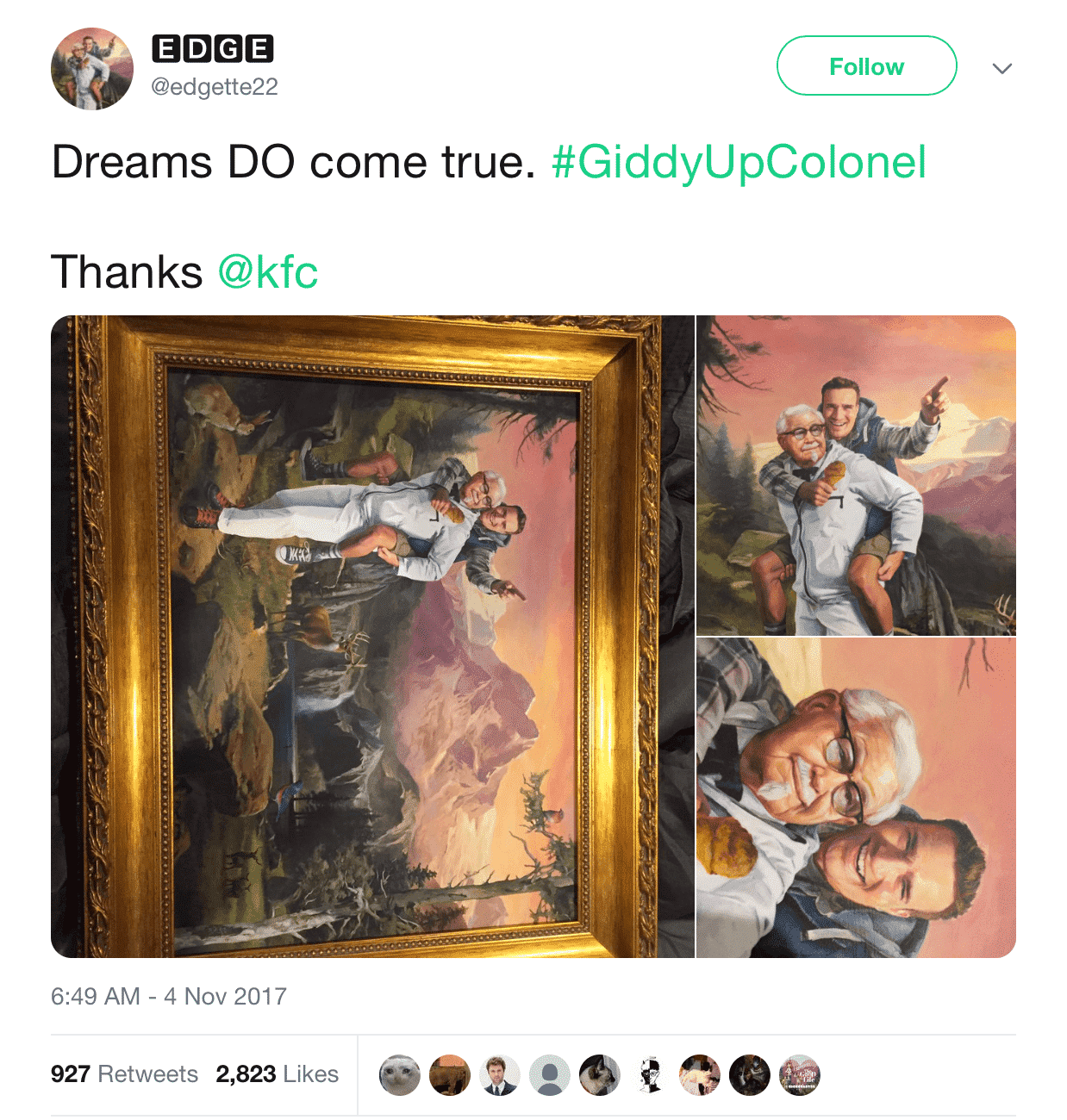 KFC thanked him for his investigative work by commissioning a portrait of its founder giving him a piggyback ride through a beautiful woodland landscape.
Although you do not need to commission epic paintings or take a social stance, there are lots of ways you can surprise and delight customers. By using the responses on social listening you can delight customers with:
Promos
Full Refunds
Fun competitions/giveaways
Special offers
Behind The Scene Info (it's okay if the information goes viral—it's a tactic)
Venmo for a free coffee/item related to your business
Spotlights and features
Send a care package of your products
Donation to a cause they care about
Surprise upgrades
etc…
Businesses who have taken the surprise-and-delight approach, listening to consumers on social media and publicly rewarding them, is a win for everyone involved. It's positive PR for you and it wins a customer further into your camp.
Find People Looking for You
According to Brand24, each month, there are 14,000 online searches that start with "can anyone recommend?" and 30,000 searches for "where can I buy?"
This is long hanging fruit when it comes to collecting active leads!
Searching for these types of responses can truly create some of the warmest leads ready to pick! Be sure to reply and give them a call to action follow up they can do. Personal approach is as powerful as it has always been.
Turn Frowns Upside Down
Social listening data can easily share the best and worst in your brand, but why not make use of the negative opportunity and change them into brand positives.
As weird as it sounds, online negative reviews give you more opportunities to flex your caring muscles and gain positive experiences. A negative review followed by a thorough response from a company is clearly authentic and will greatly benefit your branding in today's market.
Become Educational Solutions
Through social listening, you can identify people who are asking questions publicly about your products or brand. They can also ask questions relating to your industry where you can easily slide in as an educational solution that came to their rescue.
Creating alerts in a social media listening tool with similar questions, your industry/service, and (if applicable) location will give you suggestions on leads to follow as these people are interested in the type of product you sell but may be unaware of your brand.
For example, Katrien reached out wanting to know about Loomly and another brand swooped in to answer and be a possible solution. Talk about a digital cold call!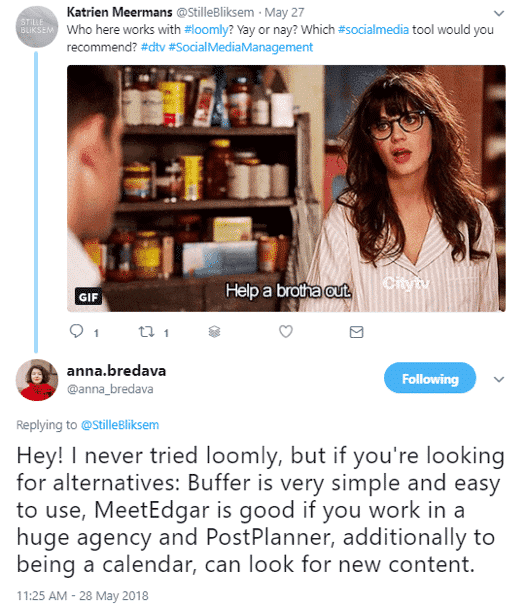 Imagine if Loomly had responded instead. Businesses lose a lot of business due to them not answer and responding! People are waiting for responses, so finding these questions gives you the opportunity to educate, help and be the solution for many people likely to attract interest in you once you help.
Listen Up And You Will Smarten Up
Social listening is a pretty stellar resource in your marketing tool kit but be sure to round out and take action on the things you learn by using it. To truly make it work for you, you need to:
Set clear goals for what you want to achieve through social media monitoring
Get a good social listening tool
Set time to respond and listen daily
Have a desire to improve your performance/ content based on results
With a little strategy, you will be set up for social media success! The insights are out there waiting for you. Go find them. And happy listening!