Don't Feel Out of Place: Mastering Dental Marketing Online
As a dentist, you get to change people's lives by changing their smiles! It is a rewarding career, but it can also be one of the most difficult to master. Fortunately, you have already done the hard part and you are helping people!
Although you are great at what you have been trained to do, there might be one pain point still pinching: dental marketing online! Your dental office is a place of medical care, you have that part checked, but it is also a business.
Since this was not covered in your dental schooling, you might feel like a fish out of water trying to run the business side of the practice.
While dental marketing online does take time, effort and thought, there are many things you can get started on today!
In this article, we will discuss dental marketing online basics so you can live out your dreams of being a successful dentist.
You don't have to feel out of place, you can be a successful dentist and online marketer!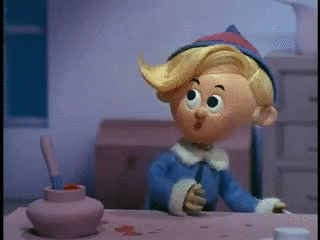 No worry, no stress.
Just what you do best!
Dental Marketing Online
Developing a strong brand strategy, particularly in the social media world, is the key to setting yourself apart from other dental offices and helping your practice grow. The details of your business matter because they quickly distinguish you as a quality practice that cares about their customer experience.
When it comes to speaking to your target audience, which is mostly women, the details will matter. Since your dental branding is the first touch point a potential patient will have with your practice, excellent branding should be a priority.
But how do you successfully brand your business? How can it help your customer experience something great, resulting in more conversions?
Branding requires a plan.
Create a Plan
No business strategy goes well without a plan!
Think about your brand message, your target audience and what you want the major takeaway from your ads to be. In your branding brainstorming, look at what your competition is doing and their strengths and weaknesses. This will provide a good basis for what you need to do to stand out and make a name for yourself!
Ask yourself:
Does my branding draw the attention of detail-oriented women?
Does my branding create the same experience I want my clients to have when they interact with my staff and myself?
Does my branding help me stand out amongst my competitors? Is it unique but yet still relevant to our practice?
Create solutions and do things better than what is being done! By planning this way, your dental branding will be strategic, creative and targeted to who and what matters most: your business and your patients!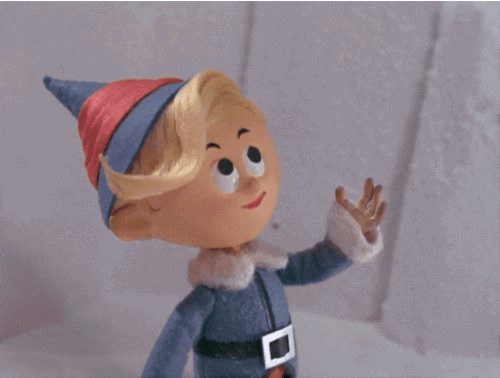 Learn more about how you can successfully brand your dental practice here.
Update Your Website
Your website is at the heart of all of your marketing efforts. It needs to reflect your brand, be up-to-date and designed to bring in new patients.
Here are a few important things to consider when looking at your current dental website:
Is your website, landing pages and content designed for your target audience? (hint, they will most likely be women).
Do you have meaningful SEO keywords? If you think "dentist" is the only keyword you need, you're not doing your practice any favors.
Is your website mobile responsive and designed for mobile users?
Does your website have calls-to-action encouraging website visitors to schedule an appointment?
Does your website include testimonials and social proof? People care about reviews and personal touches, that is why Amazon is so successful! If you want a stellar example of a dental video testimonial, click here.
Is your website personable? In other words, do you avoid generic stock images of teeth and dental personnel who don't actually work fo you?
Is your website search engine optimized? Getting found starts with a website that is configured on Google!
If you are looking at the list above and think you need to make some adjustments to your dental website, you've got a great opportunity to improve your dental website! In fact, websites are continually adjusted and changed to better target and communicate with patients.
Set Up Social Media Pages
Part of an effective dental marketing online strategy is being active on social media. If you haven't already set up Facebook and Instagram pages, those are the two platforms you should focus on.
Fill out your social media profiles with relevant information about your practice and make sure to link back to your website. When you post updates, cross-promote your material from your blog, website and social media platforms. When you do this, you can improve your website rankings online.
Social media content should contain information and visuals people can interact with:
Health tips
Success stories
Before and after photos
FAQ
Dental news
Change in hours or locations
Readers are more likely to comment on, like, or share these posts. That is the ultimate goal of your content: engagement. Engagement is what makes social media accounts successful, so if you can start a conversation with your audience, you are doing great!
Do not just pump out content on your social media, though, make sure you connect with and respond to your readers.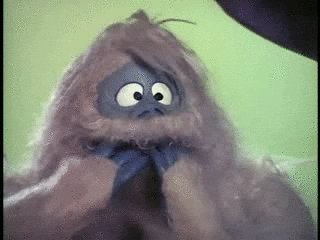 Your line of work is intimately being in peoples' mouths, so make sure they get to know you first—ha!
BONUS Offline Marketing Tip: Participate in Community Networking
Engaging with your community is a great way to get the word out about your practice. In addition to your standard social media posts, there are a variety of ways to use your offline activities to create meaningful and engaging content you can share on social media. How?
You can go LIVE on Instagram video sharing your booth at an event, sharing a keynote speaking opportunity or sharing your experience with the community members engaging with you.
You can share event photos of your patients. For example, if you are a cosmetic dentist with a client who is in a modeling agency or pageant, show photos of their success and experience.
Facebook allows you to share events you will be attending and you can easily create promo codes and other engaging offers to get people to attend and interact.
Share photos of staff participating in a community event you sponsored, like a 5K run, etc.
By doing this, you get your practice's name in front of people in your area and it shows that you care about your community.
Manage Reviews and Testimonials
88% of consumers say they trust online reviews as much as personal recommendations. -2014 BrightLocal study
One free way to get your business out there is to claim your practice and share your information on popular medical directories like Yelp, Healthgrades, ZocDoc, and Angie's List!
Why are these directories important? They are testimonial-based!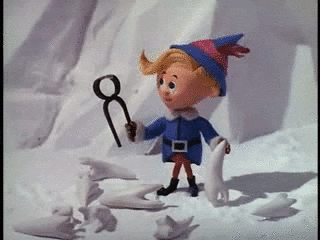 Between having online directory reviews and website reviews for your dental practice, you are setting yourself up as practice people can trust!
Once you start getting feedback from patients, read your reviews and respond to them—even those who have left negative feedback. When you do this, it shows that your customer experience matters to your practice and you care about improving it
Adding patient testimonial videos to your practice website is an even better way to improve your online engagement.
Create Strong Blog Content
Google loves websites that share consistent, informative, creative and high-quality content. To improve your website ranking on search engines, Google wants to see that your website effectively helps visitors and that you are consistently doing that over time.
Blogging is the best way to do this by publishing new content on your website. Not only can it improve your search engine rankings, it shows your patients that you are an authority in your field and care about providing them with useful information.
Blogging can be as simple as writing a paragraph or two about your practice, helpful hints, success stories or opinions on popular dental procedures!
If you're having a tough time figuring out what to write about, start by brainstorming topics related to your practice area. Make sure your content comes off informative, friendly and focused on the client's feelings, concerns and needs. The friendlier you make your voice, the more success you will have.
For example, if I were a cosmetic dentist, I could start brainstorming a list of relevant topics and questions for my blog like:
Dental hygiene statistics.
Why is the Dentist office so scary? How to overcome the dentist jitters!
Understanding procedures step by step.
Pros/Cons: Is teeth whitening worth it?
Are veneers my only option for a smile makeover?
What is the difference between porcelain or bonded veneers?
Is cosmetic dentistry covered by my insurance?
How many appointments will give me the results I want?
Tooth enamel and cosmetic procedures, is it safe?
Offering friendly and meaningful resources in your dental marketing will bring more people to your website. If you want to take it a step further, feature people in your community that will draw interest.
Visitors to your practice website already know they need a dentist. With content, you are giving them reasons to choose you!
Dabble in PPC Advertising
If you're wanting to speed up the process of attracting new patients, you may want to consider pay-per-click (PPC) advertising. PPC ads allow you to use advertising platforms to get your content in front of relevant users.
Of course, you have to pay for this, but if you do it right, it can be a great way to grow your practice. In many cases, you pay for ad clicks that take users to your site, but on some platforms, you can also pay for other actions like impressions, video views, and on-site engagements.
PPC ads are an incredible opportunity to gain attention from interested users who may never have found it otherwise. Unsurprisingly, it can be an irreplaceably valuable tool for building brand awareness, generating leads and driving conversions!
Since you pay for every click, PPC tends to be the most profitable when managed by a professional. Learn more about effective PPC advertising here.
BONUS TIP: Advertise your practice online with Bing.
Using geographically targeted digital ads, put your practice in front of people who are more likely to walk through your doors based off of location. Bing is the second most popular search engine after Google but is easily to forget.
Since it's second to Google—but still has significant traffic—it can provide better results at lower advertising costs. Less spend for you equals more money you can spend elsewhere in your dental marketing online plans!
Don't forget to use call focused advertising, data analytics and scoring.
A Conclusion
Mastering dental marketing online can make you feel out of place because that is not your field of study.  I totally understand.
You might feel like Hermey, who was a fish out of water—being an elf who wanted to leave the North Pole to become a dentist. Like him, it might seem crazy to try to be a successful marketer, but with these marketing tips, you can be a successful dentist who markets their practice well!
The hardest part is often getting started. Use this list of marketing ideas as a starting point for developing your dental marketing online strategy and you'll be on your way to seeing more new patients in no time!
What scares you most about online marketing as a dentist or medical professional? What have you looked into to be helpful? If you are feeling overwhelmed, we would be happy to look over your online marketing plans! Give us a call!
Leave a comment