How to Get Your First $10,000 in Sales Online In 7 Basic Steps
You've started your new online business, and you've done maybe a few hundred dollars in sales (or maybe you haven't sold anything just yet), but you're ready to do more. You've got your eyes set on your first $10,000 milestone in sales, and all you need to know is what you need to do to get there.
Having a solid strategy in place will be key to crossing this first finish line, giving you the momentum to keep moving forward towards even bigger goals. In this post, we're going to take you through the 7 steps you need to be putting in place to start moving product and hit that 10k mark.
1. Start with a Heavily Branded Site
There's a good chance that, in today's world, something similar to your product already exists online. There's an even better chance that a ton of similar products exist online and are available for purchase.
One way to set yourself apart and gain a lot of attention early on is to have distinctive branding on your site to help you differentiate yourself from others. Talk about your brand's mission, what you're all about, and really try to highlight what makes you different.
Brilliant Earth, for example, is a jewelry company that stresses ethical practices in diamond mining. This is an enormous part of their brand, even though all jewelry companies in the US are legally bound to follow the same practices. By featuring it so prominently, it puts people's concerns at ease, and it makes customers wonder "well, what the heck is everyone else doing?"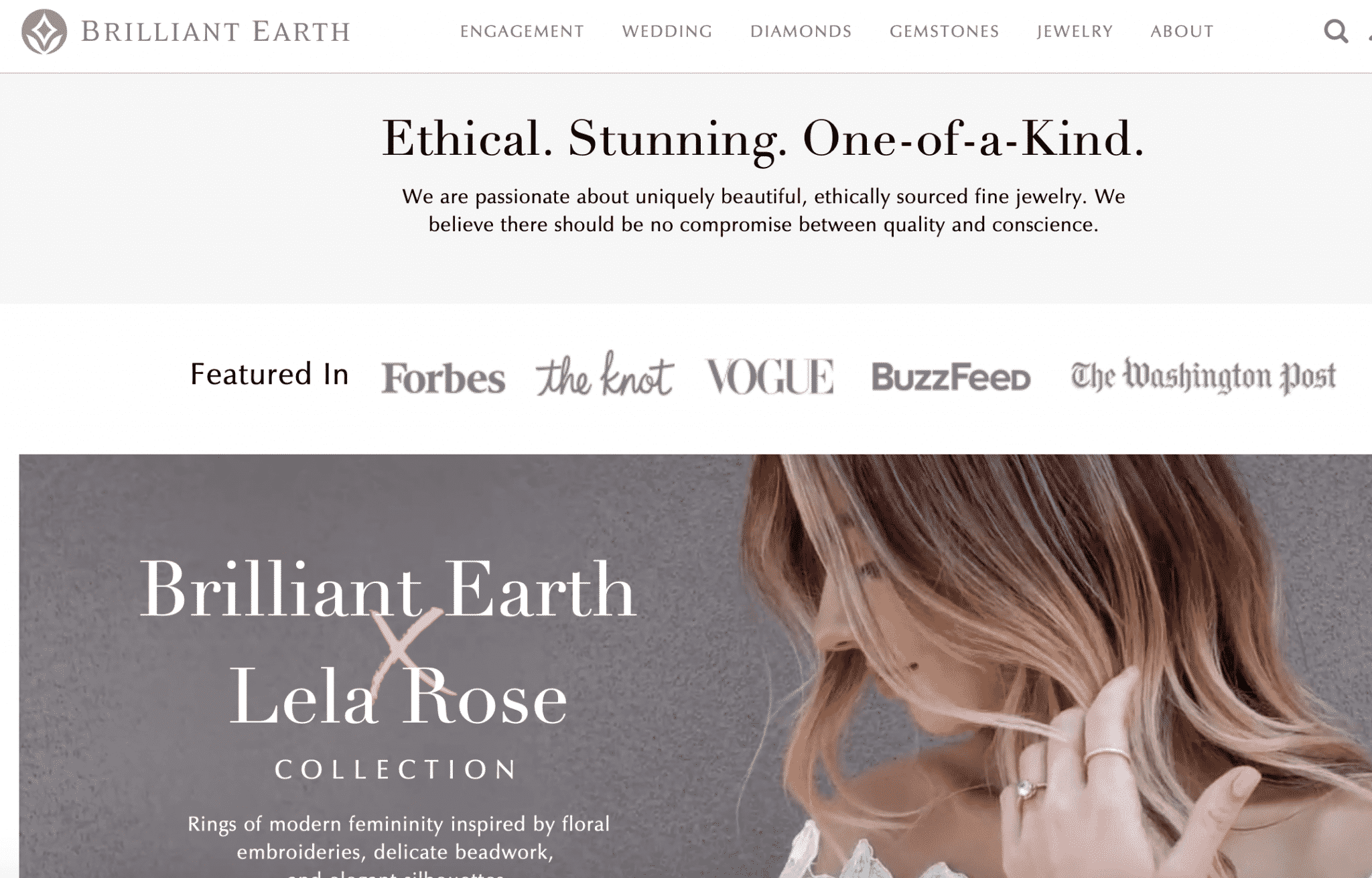 Heavily branded sites are going to quickly set you above your competition amongst your target audience, which is the key phrase. Sure, there are cheaper jewelry companies, but Brilliant Earth is using that tagline to appeal to a specific audience who is willing to pay more for a premium, "moral" product. This will help you make a name for yourself, sell more, and even increase purchase value if you're choosing to go this route.
2. Optimize Your Site Pages for Sales
The second step you need to take is to optimize your pages for sales. If your product pages are weak the first time someone comes to your page, that's it—they're done and they're not coming back. You need to prioritize your product pages as soon as you're setting up your site, taking your branding into account to hammer in the points you want to make.
Here's what you can do to optimize your product pages for sales:
Feature lots of images. Show a still image of what you're selling on its own, and then consider showcasing it from different angles, or showing it in use. This gives users a big picture view of what they can expect when they purchase, which can not only increase purchase rates but also reduce return rates, too. More information empowers users to make the right purchase decision and be happy with it later on.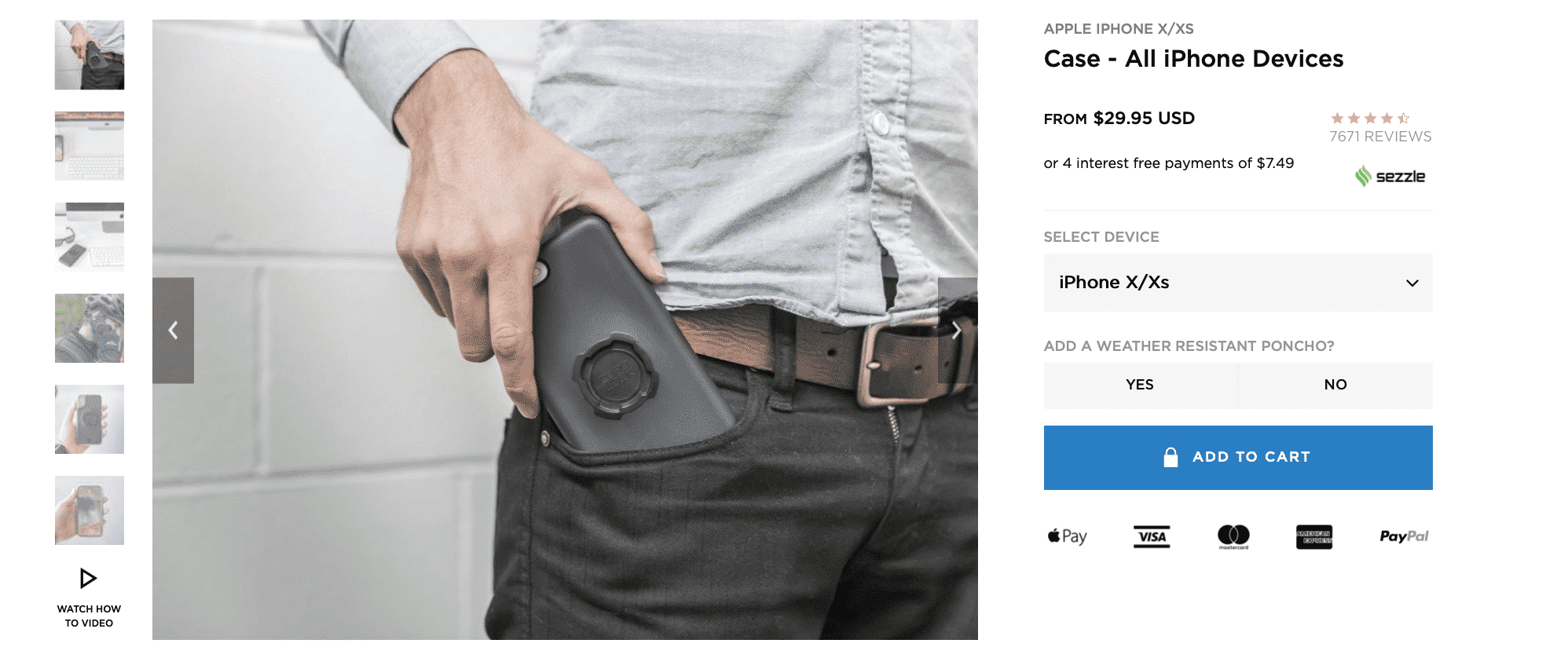 Include videos if applicable. If your product is something that's used instead of just worn, consider adding a video to the product page to actually show it in use.
Feature full descriptions of your product to keep users engaged. When it comes to product descriptions, I typically recommend having a few sentences explaining the value of the product, and then bullet lists detailing specific features. Features may include the materials it's made from, its weight, terms of a subscription service, and product size.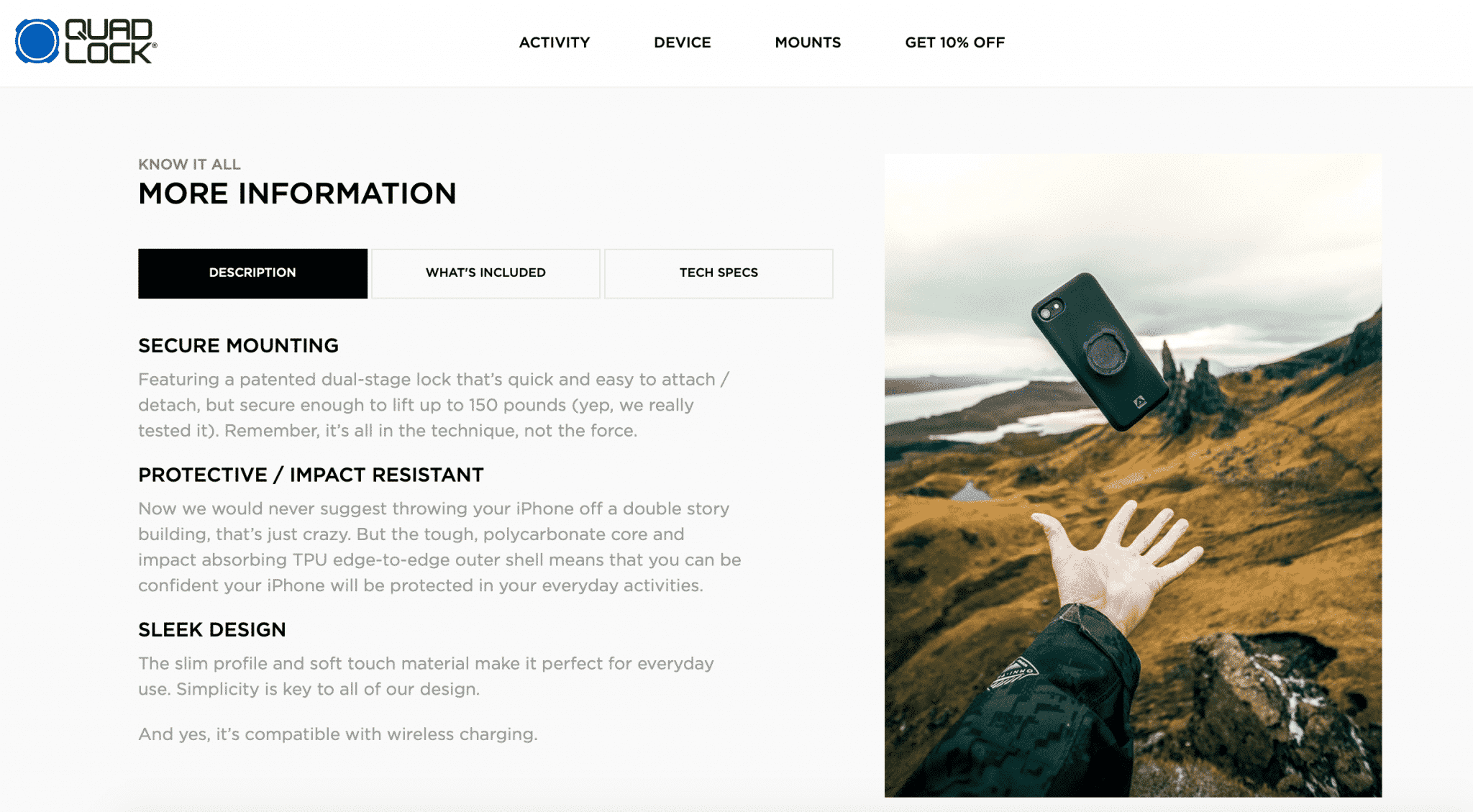 Ensure that reviews are enabled. You may not have a ton of sales yet, but you want to make sure that reviews are enabled on each product page. 87% of customers place as much trust in a product review from a peer as they would a recommendation from a friend, so you don't want to miss out on that opportunity. You can also add a UGC feed on your product pages, showcasing customers' pictures of your product in use.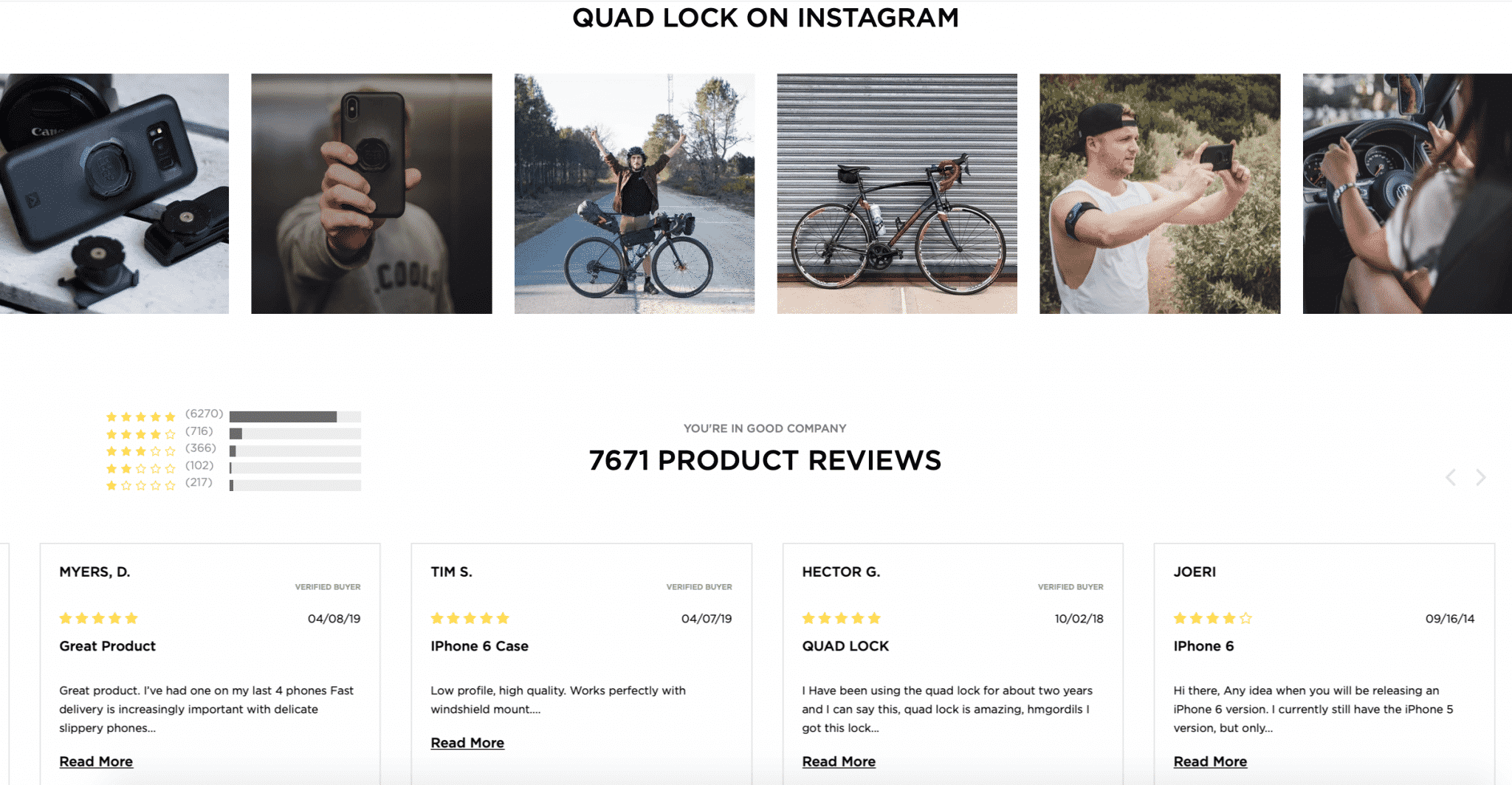 3. Have Lead Generation Strategies in Place
Once your site and product pages are optimized, it's good to start having lead generation strategies in place right from the get-go, because as soon as you want people landing on your site the first time, you want to capture their information.
There are several great options for lead generation strategies, depending on what it is you're selling. These include:
Offers to schedule a free demo for how to use the product (which is particularly helpful with products like software)
Opt-in popups that offer discounts, free shipping, or exclusive offers in exchange for an email address
A fast "which is right for you" quiz, where users enter their email to see their results
A lead magnet like a checklist or resource that users need. If you're selling camping equipment, for example, your lead magnet might be a checklist of what to pack before they go.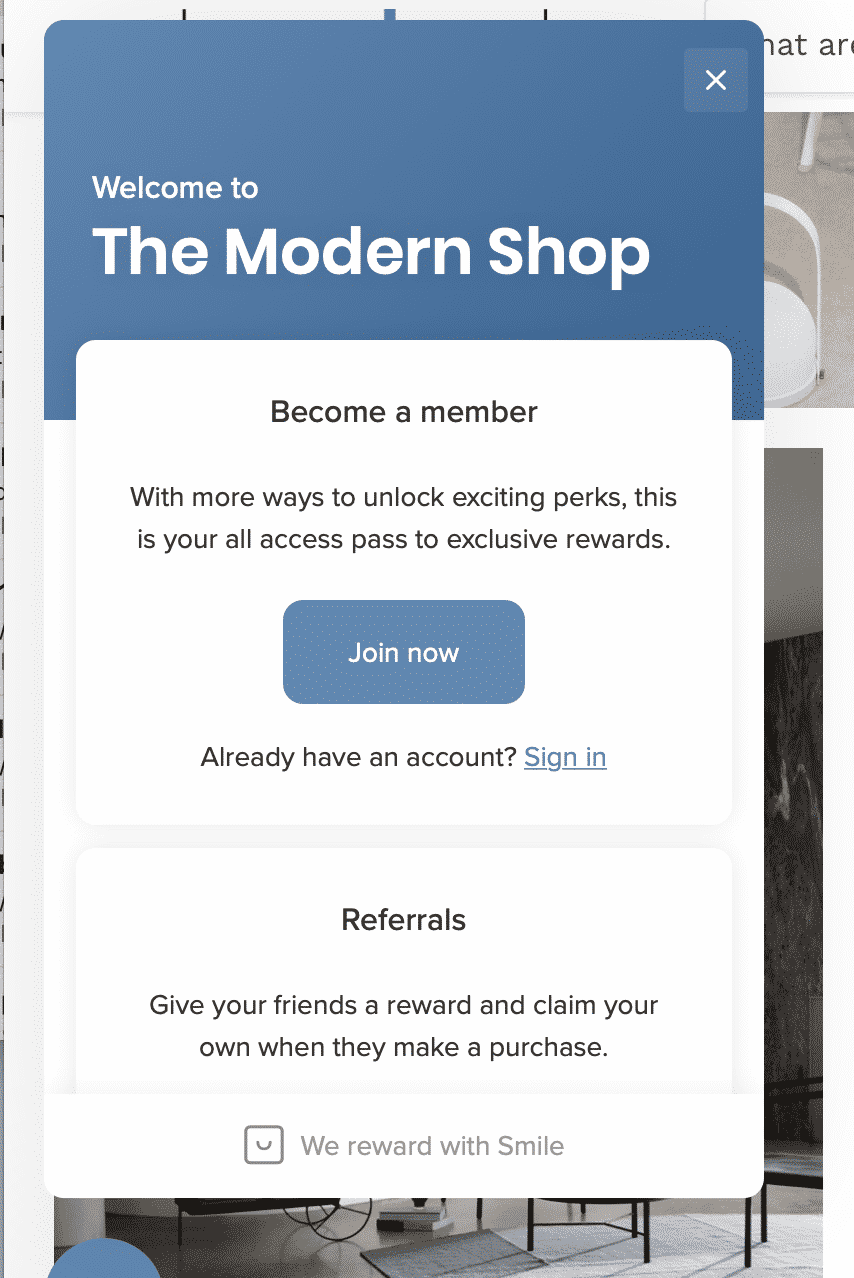 Remember that most users aren't going to be converting the first time they come to your site; at least 70% will need to come back for at least a second time before finally purchasing. Lead generation tactics allow you to grab that email address so you can nudge them to come back instead of just hoping that they do.
4. Get Your Email Autoresponders Ready to Go
Once people submit that lead form, you need your autoresponders ready to go right away. Email autoresponders allow you to keep users engaged based on their actions on your site or with your business, pushing them into a sales funnel that nurture them towards conversion while keeping you relevant and at the front of their minds (or, at least the top of their email inbox).
Right off the bat, you should have a few autoresponder series written up and stored in your email software. These will help you nurture leads, drive conversions, and keep users re-engaged to get them to purchase again at a later date, and they include:
A welcome series that confirms subscription your email list, and offers value in the form of information, a line of contact, or an incentive to purchase like a discount or coupon code. This can be spread out over several emails.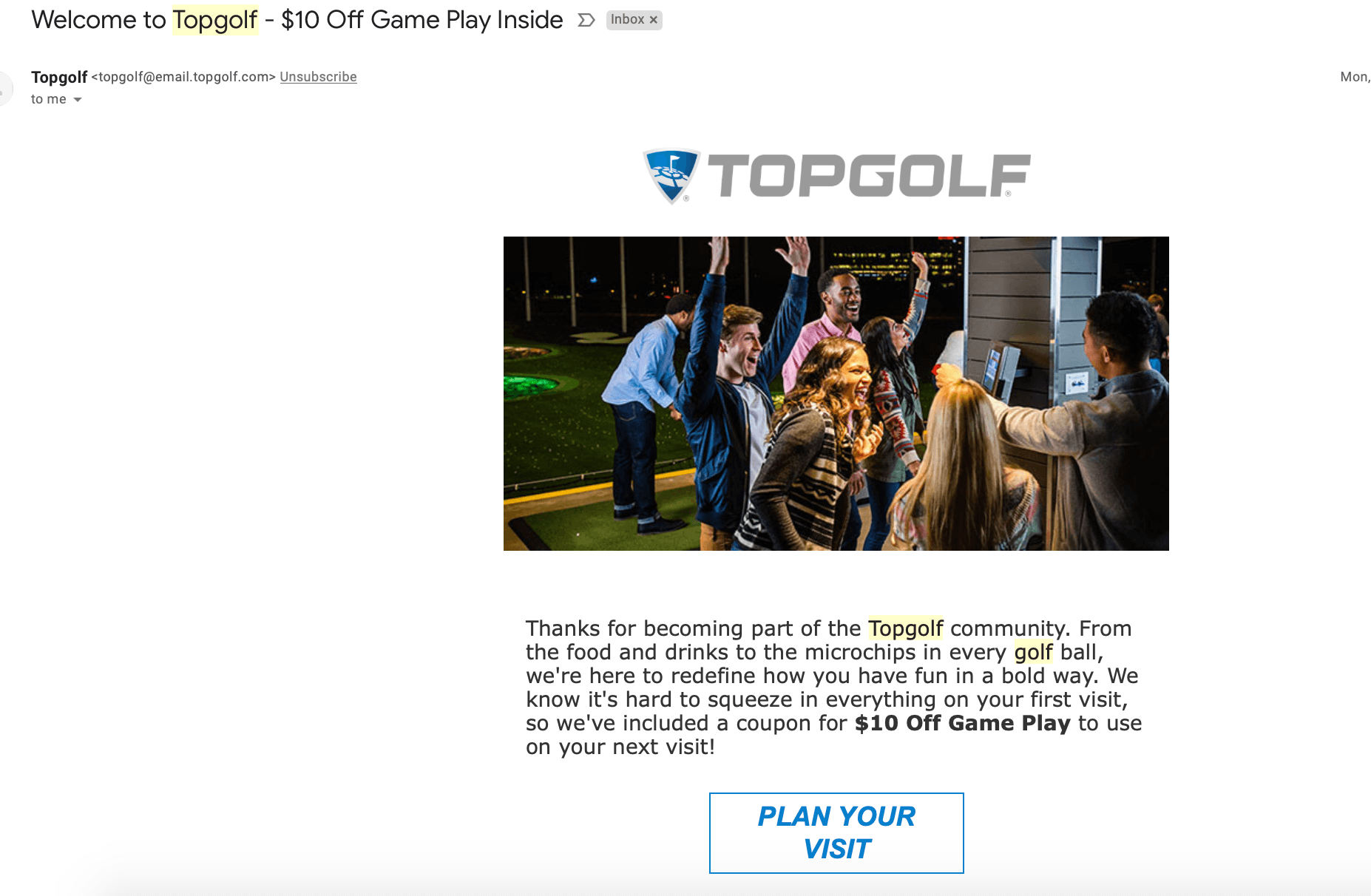 A thank-you-for-purchasing series, which will include emails containing order confirmation numbers, shipping information, and information about how to care for or use the product.

Abandoned cart email series, which shows users products they've viewed and added to their cart but didn't actually convert on. You can include a coupon code to maximize the potential that they'll purchase.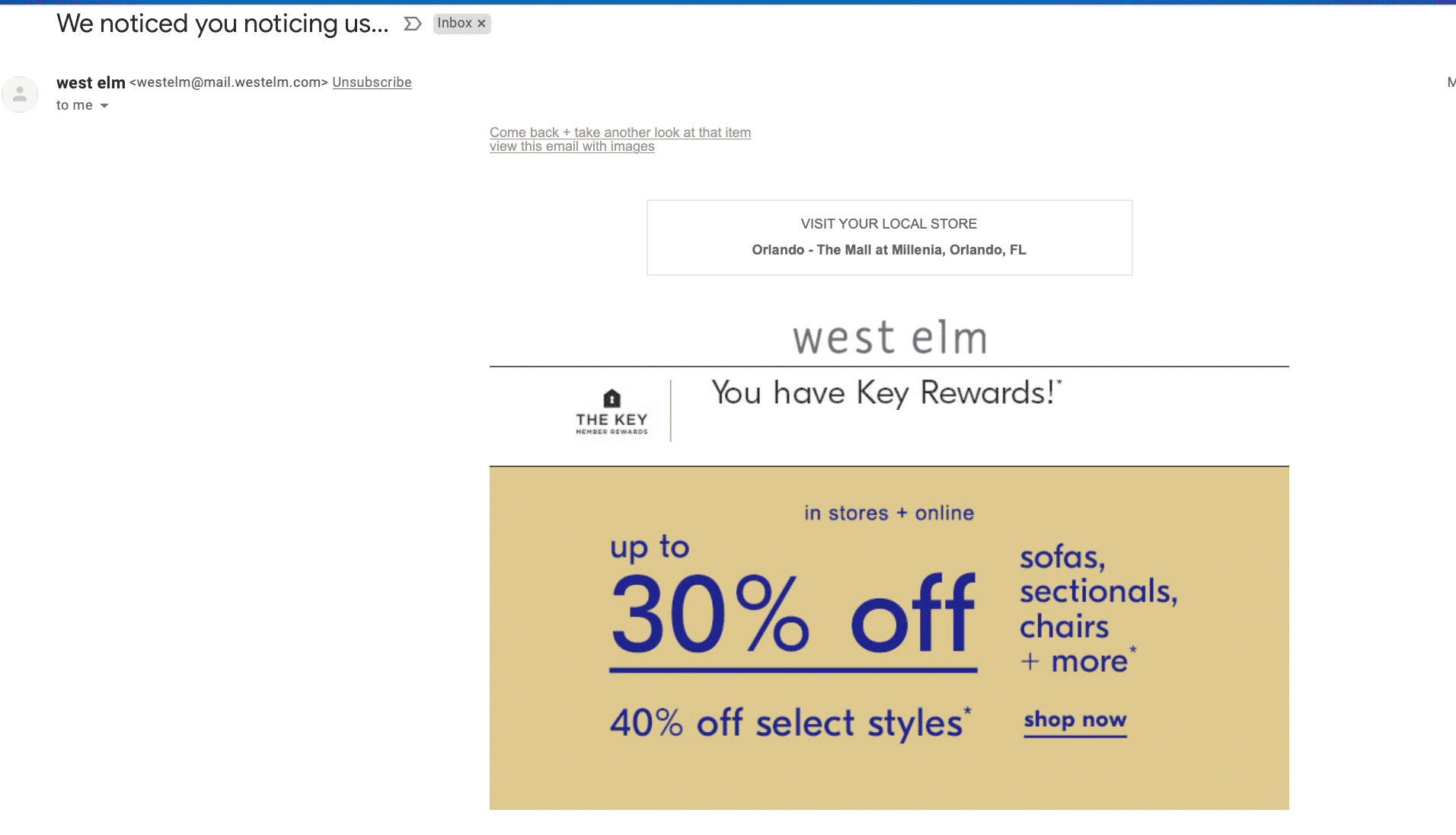 5. Start Running PPC Campaigns
Your site is likely optimized for SEO, but that won't be enough. The fact that we're talking about generating your first $10,000 in sales probably means that your business is on the newer side, and is therefore currently working to build up your domain authority, which affects your ranking potential in Google.
That's normal. It's rare, if not impossible, for new businesses to be able to skyrocket to the top five results in search engines a few months after they launched their site. Google looks at factors like the number of backlinks your site has, along with how long the site has been established, and neither can happen instantly; they take time.
The natural solution to this is to use pay-per-click (PPC) campaigns to help you attract and generate site traffic. Search ads and display ads offer two different strategies, and both can be used in conjunction for maximum impact.
Search Ads, which include platforms like Google Ads, Bing Ads, and Promoted Pins will show your ads to users who are actively searching with keywords that you're targeting. If they're looking for "gluten free mini muffins" and you're selling exactly that, you could show up at the top of organic and paid search results and get the click.


Display ads (sometimes referred to by different names) include options like Google's display ads, Facebook Ads, Twitter Ads, LinkedIn Ads, and (yes) Promoted Pins. They work by showing users ads based on factors like their interests or demographics. They don't need to be looking for you, they just need to be on a site in network where your ads can appear. They're a great way to generate demand and introduce users to your product, especially when you create an ad funnel to slowly build awareness and trust.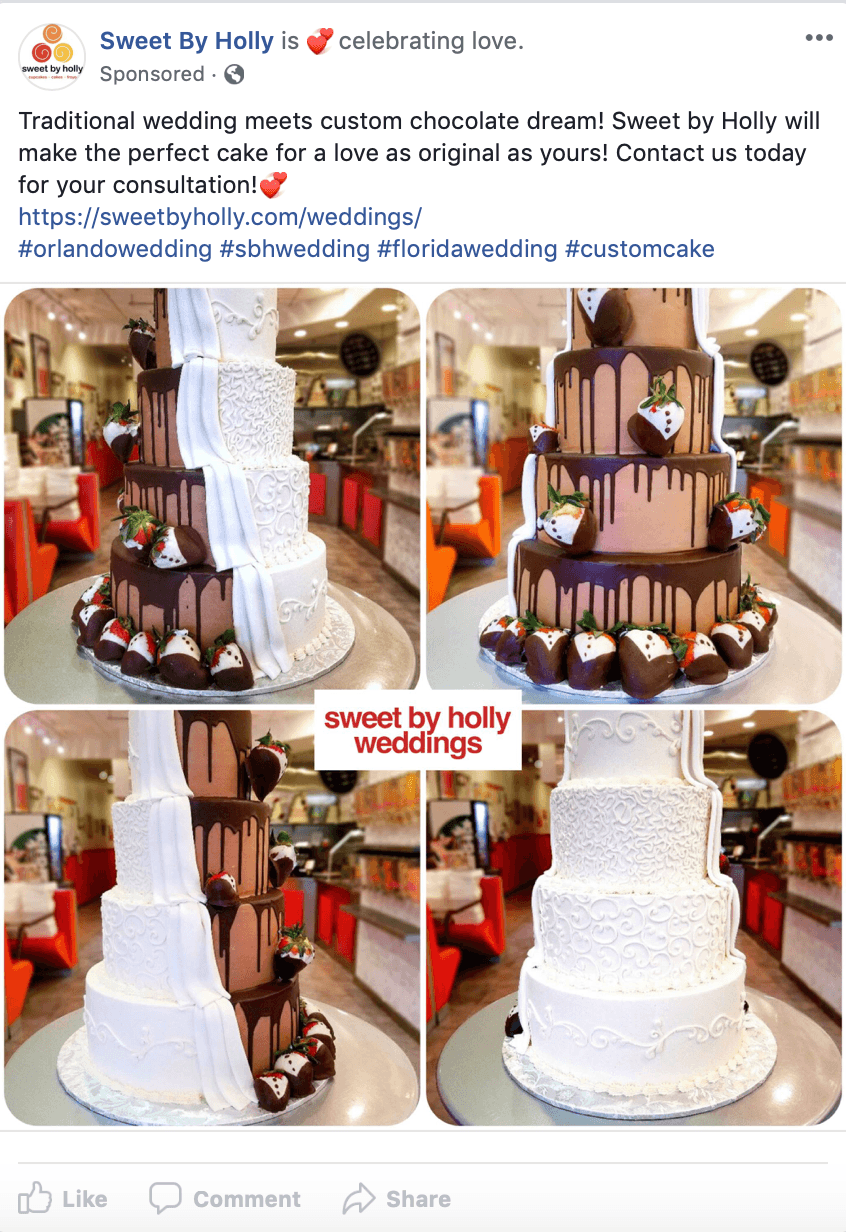 6. Ask for Reviews Constantly
You're gaining momentum now. People are coming to your site, and you're likely seeing a steady increase in sales. As you get those sales, you're getting profit, but you need to maximize its full potential by asking for reviews, too.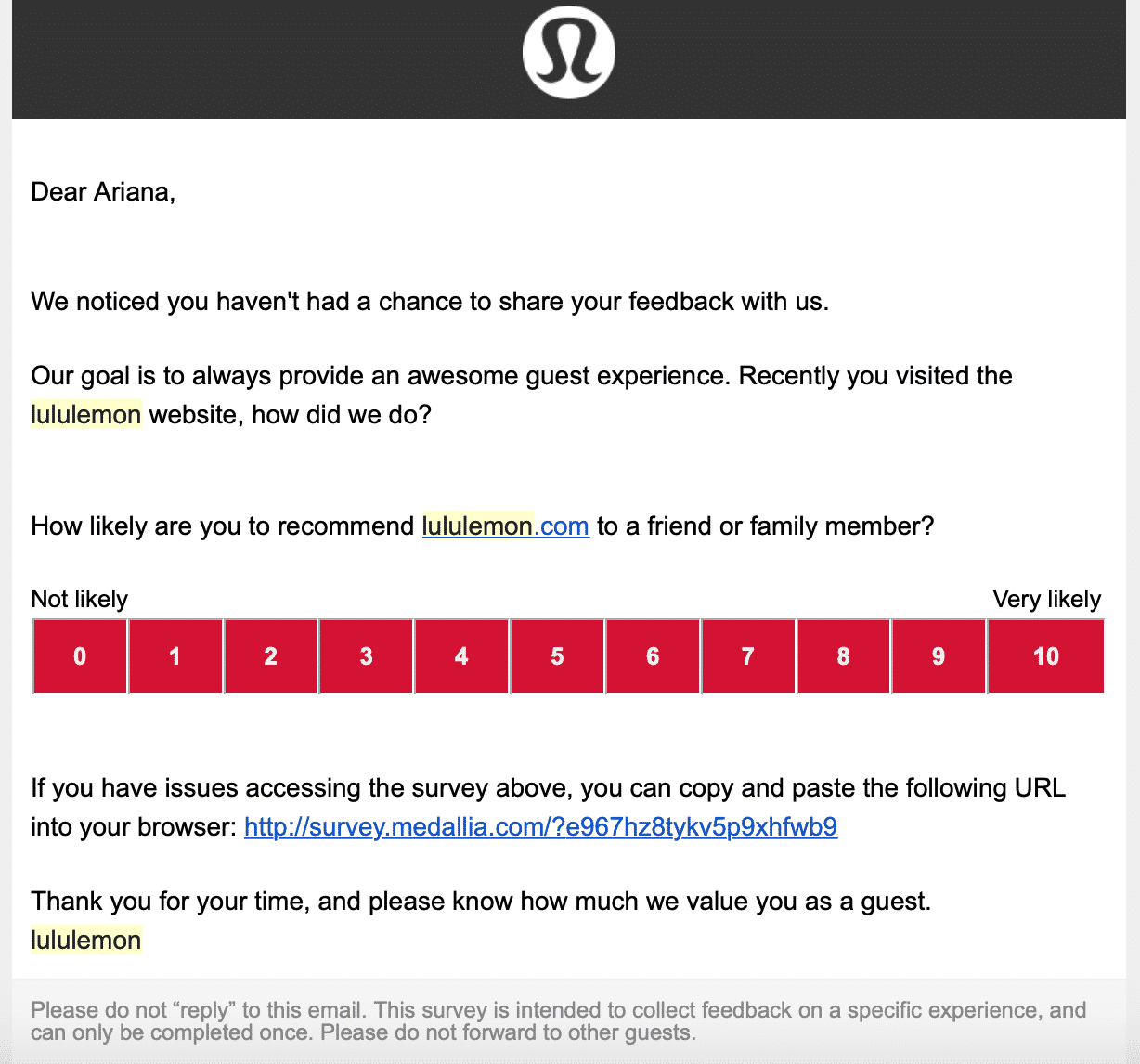 It's not enough to just have a review section on your site and hope people will leave one, because it's unlikely that most customers will head back to your product page on their own. Have tools in place to automatically follow up with users a week or so after their purchase, once they've had time to see the value of the product but while it's still recent enough they're likely to leave that review.
There are a number of tools that can help with this. These are a few good options:
7. Retarget, Retarget, Retarget
At this point, you've got a steady stream of content coming to your site through a variety of different ways. Take advantage of that! Just as you use email autoresponders to re-engage site visitors, you should also be using PPC retargeting to reconnect with those who may not have left an email address.
Both Google Ads and social ads like Facebook, Twitter, and Pinterest allow you to show ad campaigns to users who have visited with specific pages of your site. Show them pictures of products they were viewing, or opt for an ad offering exclusive discounts to try to nurture them back into converting.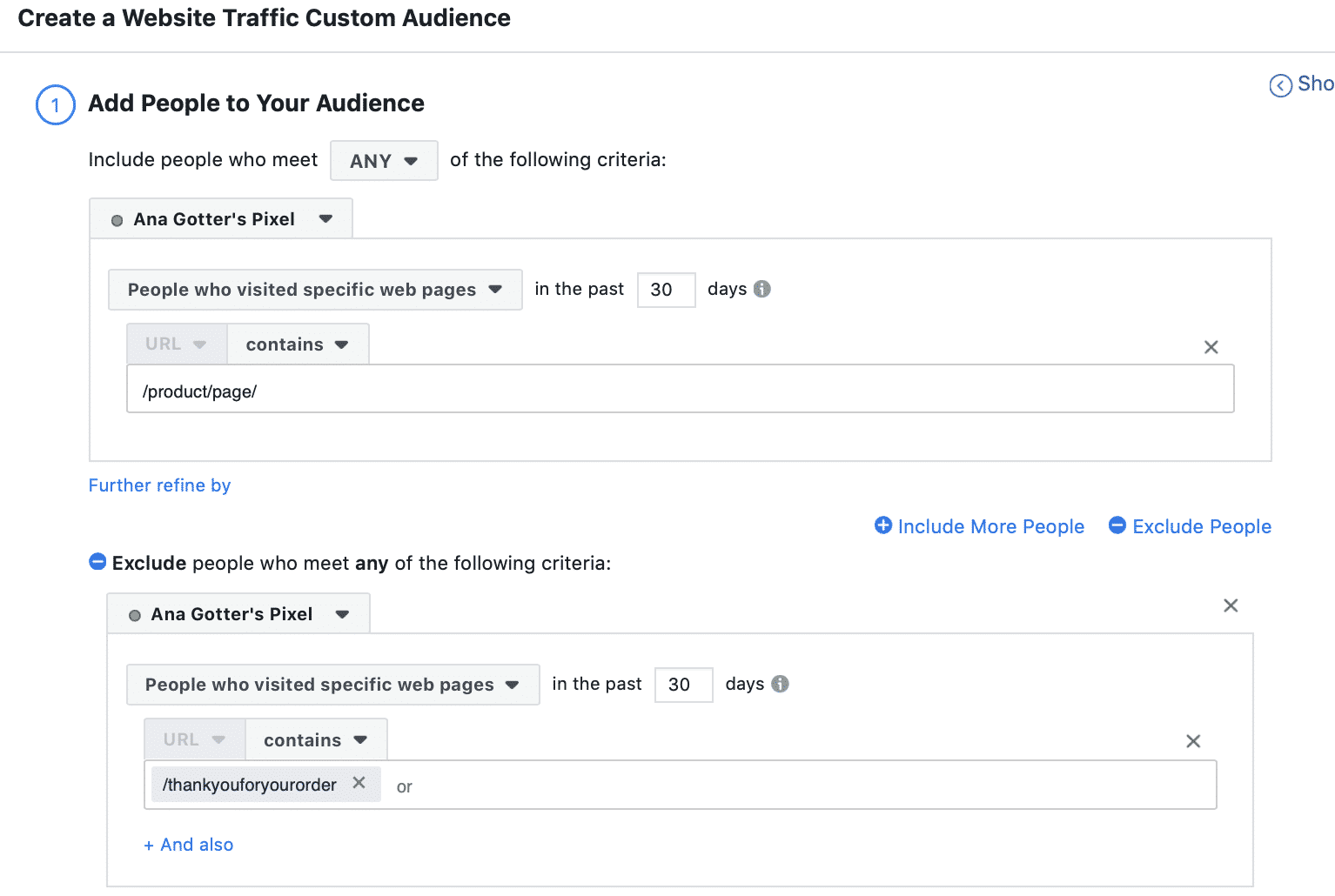 The key here will be to show your ad to users who viewed product pages but didn't actually convert. To do this, choose to show your ad to users who have visited certain pages, but didn't visit your order confirmation page. This will prevent you from wasting ad spend on users who have already completed the sale.
You can also run retargeting campaigns to drive sales from users who have subscribed to your email list but haven't purchased or those who have purchased but you think would be interested in other products and services, too. It's more cost effective to retain customers than it is to go out and acquire new ones, so use retargeting to keep your acquisition costs down and your existing customers happy.
Conclusion
Your first 10k is a huge business accomplishment. For many, it's when they get more confident that their business venture will be successful, and it's the beginning of powerful momentum moving forward. Once you've reached this point, you can focus on start scaling even more aggressively as soon as you're ready to do so, turning that $10,000 into your first $100,000.
Ready to get your first $10,000 in sales and want to speed up the process? We can help with those PPC campaigns. Get in touch with us here to learn more.
What do you think? What's your current plan to get to that incredible milestone? If you're already on your way towards it, what's working for you? Share your thoughts and questions in the comments below. 
Leave a comment