How Instapage Uses Marketing Channels to Drive Conversions
by Fahad Muhammad • July 21, 2016
Everything marketers do is focused on conversions, whether those come via form submissions on your lead capture pages or CTA button clicks on click-through pages.
To get the coveted conversion, many optimistic marketers have created a website with impeccable design and actionable copy. They connected it to ads, targeted ideal customers and then sat back and waited for the leads to come pouring in.
And yet, many of these same marketers find themselves with only a few conversions on their website—post ad-click.
So, now what? Give up? Re-spin the advertising wheel and hope it lands on a 'buy a conversion'? Or, maybe, change the way digital marketing campaigns are conducted?
That's what Tyson Quick, CEO of Instapage, decided to do.
In 2012, Tyson Quick launched Jounce, a marketing application that enabled affiliates to research products. But, as he worked to build his business he kept experiencing very low conversion rates.
People were clicking his ads, but only 3-5% of website visitors were signing up for the product.
Tyson immediately realized there was a substantial gap in the advertising world between ad click and successful conversion.
That's when Instapage was born.
What is Instapage?
Instapage is an end-to-end platform for building, integrating, publishing, and A/B testing landing pages that does not require any engineering resources.
Landing pages are standalone pages that a visitor arrives on after clicking an ad, a search result or an email marketing link.
By allowing customers to create great landing pages, Instapage's software effectively solves one of the most complex and chaotic problems of the online marketing—getting visitors who have clicked your ad to act on your offer.
Before Instapage, the landing page creation process looked like this:
Create a new page from scratch.
Deliver the design to the front-end engineer for coding.
Deliver the completed page to the backend engineer for integrating landing page elements (such as forms) with third party tools.
Publish the page to a unique URL.
Optimize the page through A/B testing.
With Instapage, the five steps are completed in a just a few clicks—all thanks to the fully customizable builder and an array of pre-optimized landing page templates.
This streamlined process has allowed Instapage to grow in the last few years from a group of 4 entrepreneurs with a vision to more than 70+ team members.
Now, although most companies would love to hit those sorts of milestones, many companies struggle to break out of the start-up stage and make it big.
So, what was the secret to Instapage's rapid growth?
Instapage's Top 4 Online Marketing Channels
Instapage grew by using 4 key digital marketing channels to drive conversions and sign ups.
In this post, we're going to take you on a tour of the marketing channels we use to leverage conversions for Instapage—and, ideally, for your marketing channel endeavors, as well.
1. Search Engine Marketing
At Instapage, we focus a lot on search engine marketing (SEM) because it allows you to serve ads to the right people when they're looking for it.
We love SEM because our signup rate is more than 3x the rate of organic user searches.
And, according to Patrick Holmes, Instapage's Paid Marketing Manager, "Our rate of upgrade is about twice as high for users that have at some point come to the site from AdWords as a source compared to those who have not. Search is the highest volume first point of contact in the paid landscape, though not the only point of contact."
Here's an example of one of our ads:

Once you click the ad, this is the landing page you arrive at: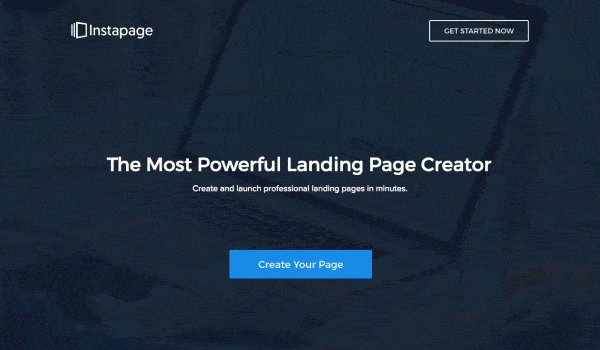 As you can see, the messaging is consistent between the ad and the landing page.
People click on our ads expecting to learn about the best landing page platform and end up on a page that talks about what makes Instapage the best landing page platform.
Display retargeting is also a big part of our PPC marketing campaigns. If you come to our website and don't sign up (sounds crazy, but it does happen sometimes), you'll probably start seeing our banner ads all over the place.
Retargeting increases recall of Instapage's brand and encourages them to return.
For example, we use these ads to promote certain product features or benefits: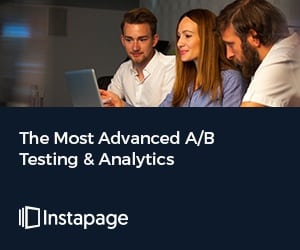 We also use display retargeting ads for specific offers: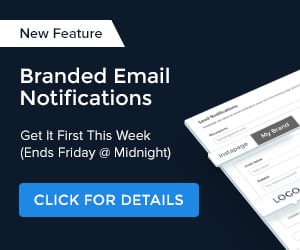 We also remarket on YouTube, which gives another opportunity to educate users about Instapage features, show the platform in action (in real-time) and speak directly to its value.
YouTube's barrier-to-entry—the fact that you need to produce videos—lessens the competition, which is not true in the case of text ads (and therefore it is not very expensive).
2. Social Media Marketing
Instapage uses Twitter, Facebook, and LinkedIn to generate brand awareness and promote blog articles, educational videos and PDF tip sheets as well as insightful articles from other sources.
Here is a sample from our Facebook feed: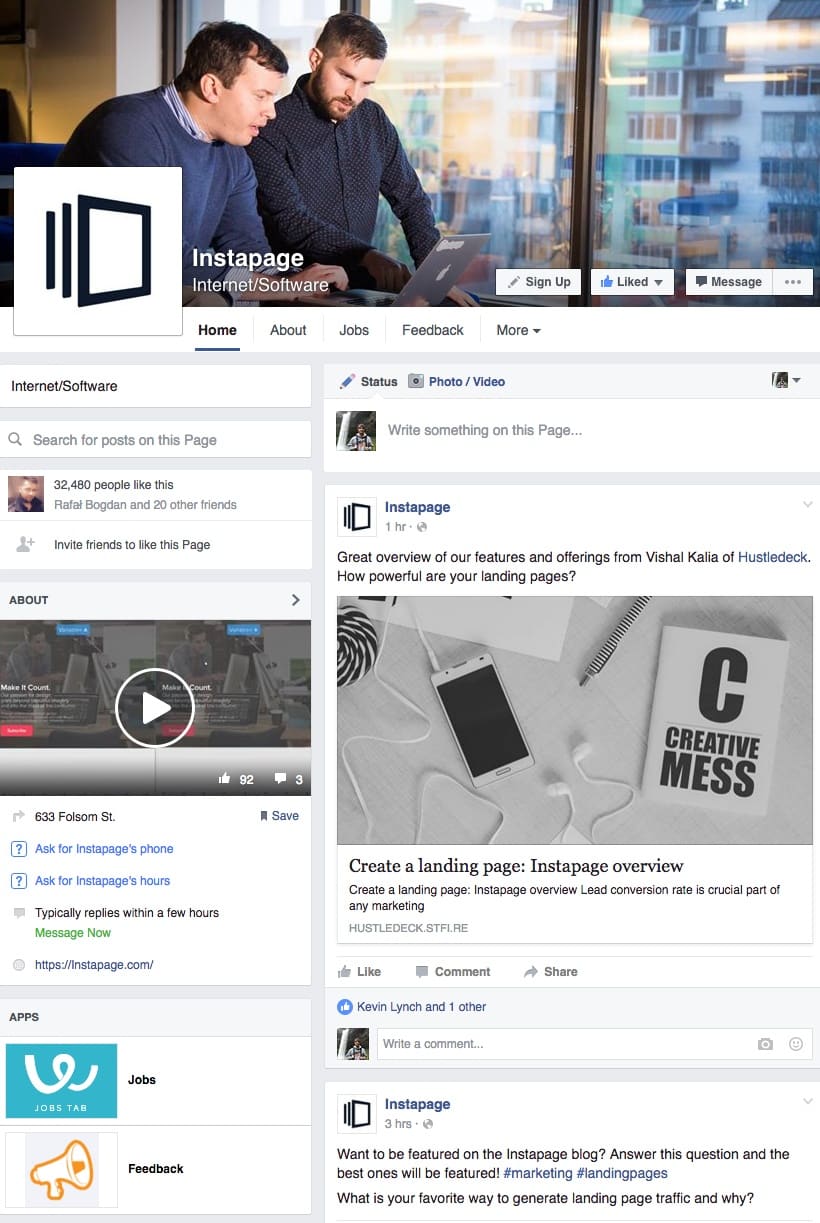 Taylen Peterson, Instapage's Social Media Manager says, "We mostly use these networks as a way to establish Instapage as a thought-leader that knows the industry and is a top source of knowledge for today's marketers."
We've also created the Official Instapage Conversion Community on Facebook for existing customers to discuss conversion rate optimization (CRO) tactics and strategies.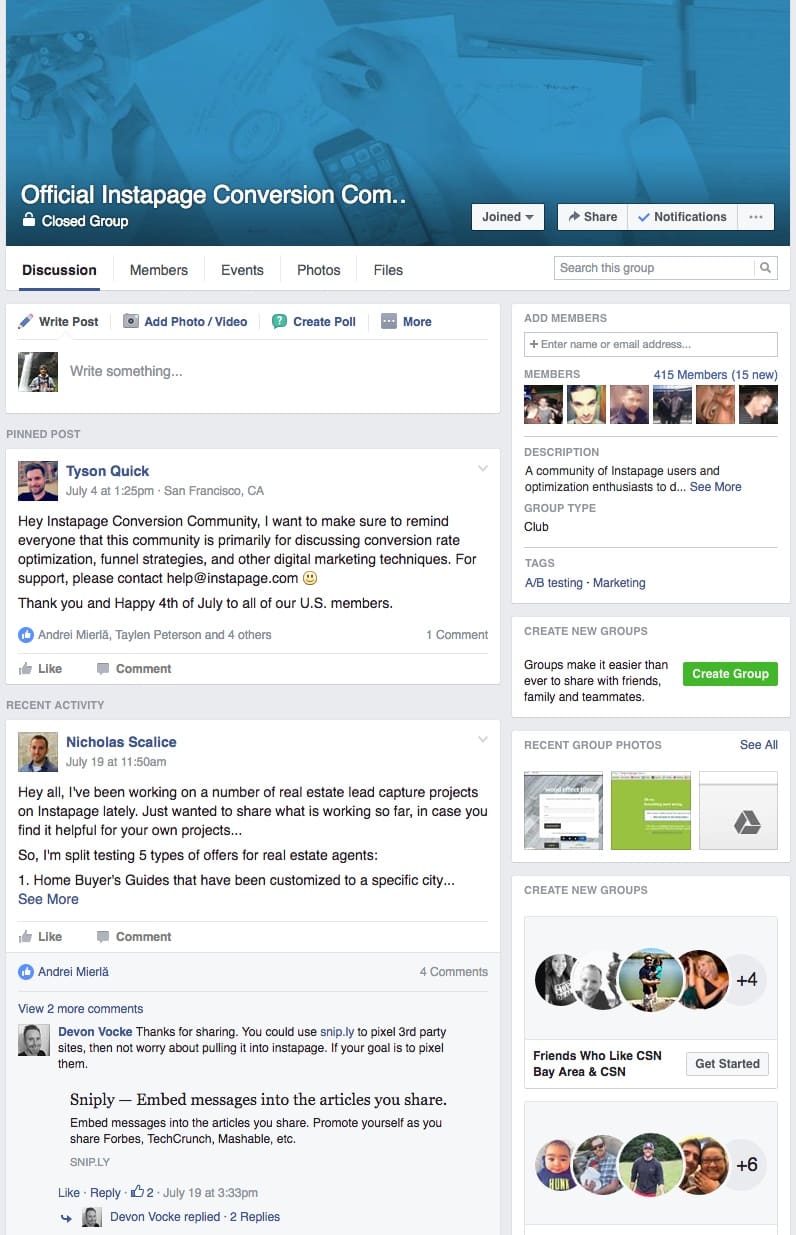 Community membership is a great way for users to learn from other customers (as well as our team members) and ask marketing questions or about Instapage-specific features.
Social media monitoring is another big part of our social media strategy. We not only monitor what people are saying about us on our social media accounts, we also monitor all mentions of Instapage across the web.
Monitoring mentions is a good way to find people who are talking positively about us and start a relationship with them.
For example, here's a tweet we picked up on that helped get us in front of a new potential customer:
Social media monitoring is also a good way to monitor any negative comments and start a conversation to understand why and how we can improve.
3. Marketing Automation
Our marketing automation campaigns take our potential and current customers through specific customer journeys (event-based and time-based) depending on where the prospect/lead/customer is in our funnel.
Specifically, we have top of the funnel journeys to promote our best thought-leadership content to people who are new to our website or have downloaded a piece of gated content.
At the middle of the customer journey we promote engagement within the app (e.g. publishing a landing page and/or A/B testing that page).
Our bottom of the funnel journeys are for highly engaged signups or customers that we target for upsells.
Stefano Mazzalai, Instapage's Marketing Automation Manager, shed some light on the automation tactics we use:
Sharing top performing content in each journey (top performing as "best converting" across the entire funnel).
Messaging in-app (this works up to 3x better than emails). For example: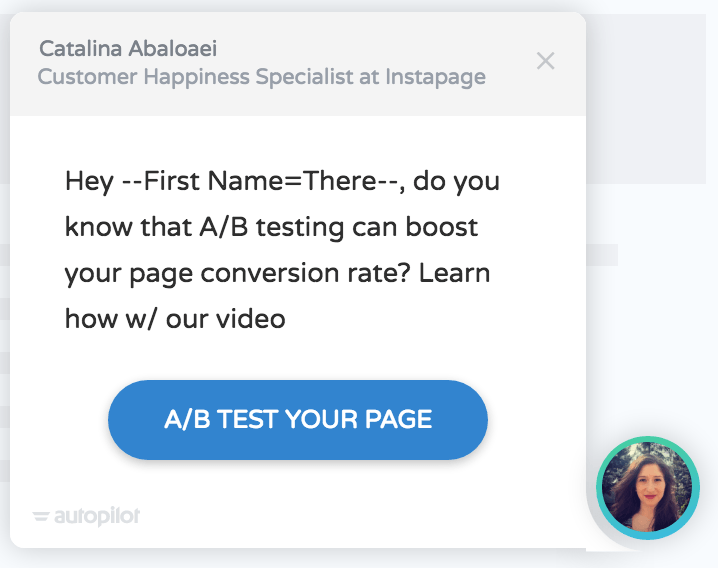 A/B testing each element of a customer journey, including email content, in-app content, subject lines, "from" field, delivery timing, CTAs and intervals between messages.
The automation and customer success teams both ensure that their marketing goals are aligned and that our customers have the best onboarding experience possible. Both departments also reach out to disengaged potential customers and get them back on the right path to conversion.
For example, one way we do this is by routinely launching reactivation campaigns (1 or 2 per quarter) for disengaged free trial users to re-engage them and eventually get them to upgrade to a paid plan.
As a result, marketing automation tactics increase each of our key retention metrics by an average of 2-3% during our last quarter.
4. Search Engine Optimization
To improve our search engine rankings and educate marketers, we publish long-form educational guides on our main website. These guides are focused on landing page topics that currently rank for major terms within the industry.
For example, our Lead Capture Page guide currently ranks in the top 3 Google search results for "lead capture page."
Here's what the page looks like: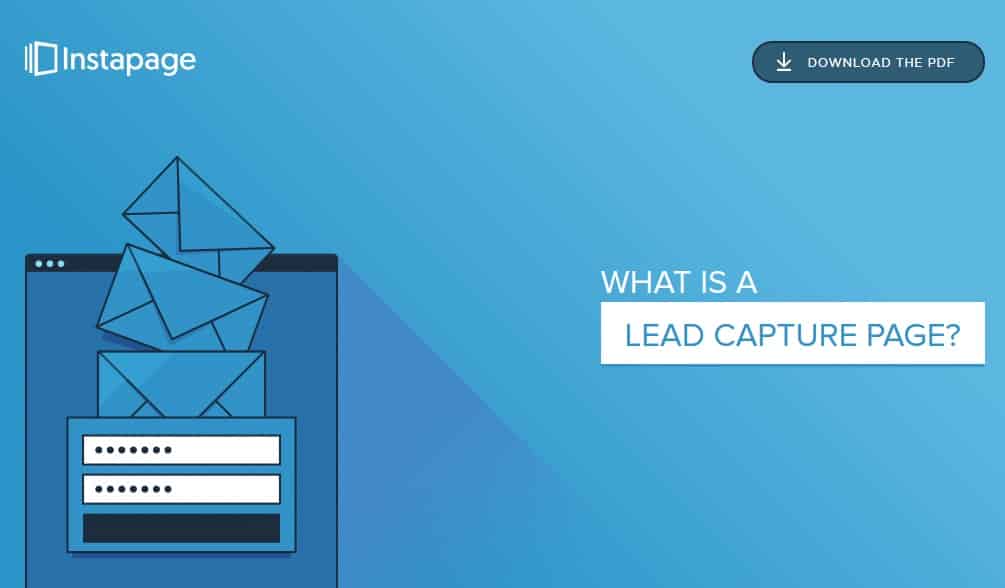 According to Instapage's SEO Manager, Chris Granwehr, "Organic SEO drives the largest share of traffic to the site, especially when combined with about 50% of direct traffic."
We also use SEO to build relationships with other related marketing technology companies and to raise our brand awareness in SERPs by guest blogging on other blogs (like Disruptive Advertising).
Conclusion
While there are a lot of potential online marketing channels to choose from, at Instapage, we've found search engine marketing, social media marketing, marketing automation and search engine optimization to be 4 of the best ways to grow our business.
Have you figured the best marketing channels for your business yet? Let me know what your favorite marketing channel is in the comments!