3 Strange Parallels Between Love and Digital Marketing
by Jacob Baadsgaard • February 7, 2017
Happen to be a Seinfeld fan? If so, remember when George Costanza mixed his love life with eating food and got his emotions of each tangled up together?
Well, get ready, the same thing is about to start happening every time you think about digital marketing…
If you think about it, love and digital marketing have a lot in common. They're all about building a meaningful relationship with someone that benefits both parties. In fact, there's probably a "customers with benefits" joke in here somewhere, but we won't take things quite that far…
Given the parallels between love and digital marketing, it should come as no surprise that marketers can learn a lot from the world of romance—and vice versa.
With that in mind, here are 3 lessons of the heart that apply directly to marketing:
1. Don't Start with the Tongue!
I remember my first kiss vividly. In high school, I had been dating a girl for a few weeks and I really liked her. She seemed to like me too, so things were progressing well and it seemed like we were ready to try kissing. Understandably, I was pretty excited at the prospect of having my first kiss.
I had run through a few different scenarios in my head that all ended with a fairly short and sweet closed-mouth kiss followed by an excited and awkward smile at each other.
Problem was, things didn't exactly go the way I expected.
Instead of the cute, shy first kiss I had envisioned…I got a mouthful. Now, it wasn't a terrible experience, but it caught me way off guard because our relationship simply wasn't to that point yet.
As marketers, it can be easy to make the exact same mistake.
If your target audience is expecting a little flirting and you "go for the throat", that can be a huge turnoff. On the other hand, if your prospective customers are "ready for some action" (er, ready to buy) and you're still trying to "explore the relationship" (sending them an eBook, perhaps?), you may miss out on a great opportunity.
In other words, your digital marketing offer needs to match your prospective customer's level of intent.
Unfortunately, it can be easy to forget where your potential customers are at and be overly aggressive with your digital marketing tactics. For example, a direct "buy now"-type call-to-action might come off as a wet and slobbery first kiss if its your audience's first experience with your business. However, a link to some helpful content might be a lot more useful.
With all this in mind, let me show you how we approach things at Disruptive. To help keep our messaging aligned with where our target audience is at, we have a strategy section in our software tool (feel free to click the image to see the full-size version):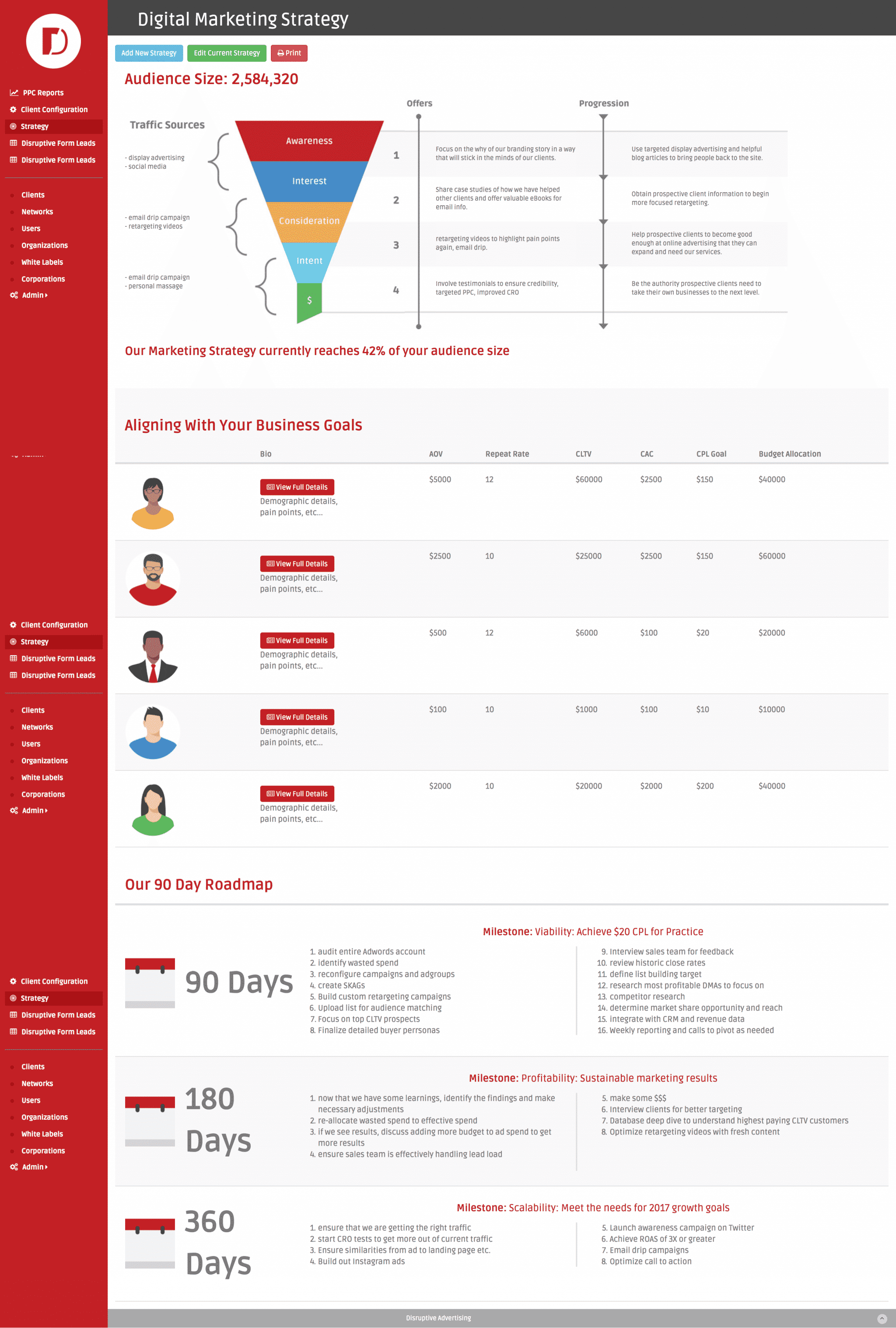 A strategy guide like this is a great way to make sure that your messaging is right for your potential customers—whether you're heading for first base or rounding third.
2. Don't Give Up!
My wife and I met in high school. At the time, I was pretty popular and confident in my ability to catch the eye of most girls.
And then I met Teresa.
After dating a number of girls with different personalities, I had a pretty good feel for what I wanted in a relationship and Teresa was the best fit I had ever met. Given my previous dating history, I thought winning her over would be pretty easy.
Boy was I wrong.
My early attempts to flirt with her were met with complete indifference. This was disappointing, to be sure, but I'll admit that her disinterest was more of a turn-on than a turn-off for me. After all, most girls jumped at the chance to go on a date with me, but she was a challenge!
So, I kept at it. I kept flirting and kept finding ways to do things together until she finally started to get interested in me. It took months, but I finally convinced her to go out with me.
The rest, as they say, is history…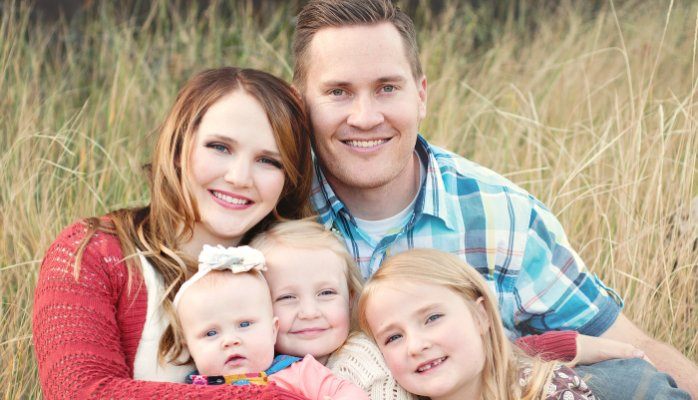 As marketers, its not unusual to find ourselves in a similar position to my high-school-aged self. Odds are, only 4% of your target audience is actually ready to buy today. Another 5-6% might be open to considering it, but the rest are like Teresa—committing simply isn't on their radar.
Had I given up on Teresa after she rejected my first invitation, I'd never have ended up marrying the girl of my dreams. If you give up on potential customers because they don't convert the first time they visit your site, you'll miss out on a ton of potential business.
It takes some time to warm the majority of your target audience up to the idea that they should be buying products or services from you, but that's what makes marketing fun!
As you work through this process with your audience, retargeting campaigns and email drips can be the glue that connects your different marketing components together and ultimately drive the sale—provided that you match your messaging to the needs of your audience.
With Teresa, had I simply asked her out over and over again, I might have ended up with a restraining order against me. However, by starting from the top, and matching my offer to her level of interest I was able to slowly work her down the funnel.
The moral of the story? Persistence pays off.
2. Everyone Doesn't Have to Like You
On a more recent and somewhat serious note, my daughter recently came to me and said that—while playing with her cousins—one of their friends called her ugly. She was pretty beat up over it and was concerned that she might really be unattractive.
Wasn't expecting to be dealing with these sort of issues with my 8 year old, but here I was.
I reassured her that she was beautiful and then a thought came to mind. I asked her if she thought every boy in her 3rd grade class was handsome and she said "no." When I asked why she explained the types of things she liked about certain boys.
I followed that up with asking if that meant all of the other boys were ugly, to which she quickly said, "Of course not!" I then explained that—just like she liked certain things about boys—they would like certain things as well and that not everyone has to think you are beautiful as long as you know you are!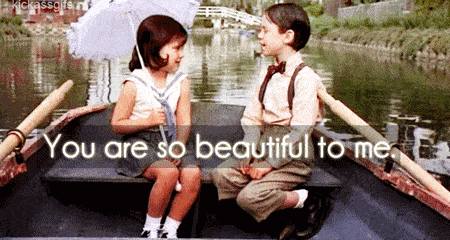 In marketing, you can run into the same sorts of problems. When the success and failure of your business depends on whether or not your marketing succeeds, it can be easy to feel like a failure if a marketing campaign you've put your heart and soul into isn't a viral success.
The thing is, even the best businesses aren't a perfect fit for everyone. Some people like Pepsi, some like Dr. Pepper. Not everyone uses an iPhone (crazy, I know). Some people dream of owning an Audi, some people are happy in their Toyota.
In other words, you're not as hot as you think you are…and that's okay! Your business might not be everyone's soul mate, but that doesn't mean that you won't be able to catch the eye of plenty of potential customers. Embrace what makes your business unique and focus on selling that—not on trying to please everyone.
Conclusion
Love and digital marketing really aren't that different. If you pay attention, you can learn a lot from winning over your sweetheart that you can use to win over new customers.
By the way, if you'd like any relationship or marketing advice, let me know here or in the comments (see how natural that CTA was?).
What parallels have you seen between love and digital marketing? Any observations you'd add to this article?