The 6 Marketing Channels You Should Prioritize in 2021
Your marketing budget is limited. As you start planning where and how to allocate your resources, you need to think seriously about which marketing channels to prioritize. As is often the case, quality is better than quantity. Sure, you could try to do "a little everywhere," but is that the best use of your time and money? 
The truth is that there are a lot of advertising channels you can take advantage of in 2021. Some are online marketing channels, while others are a little more organic. Here are six of the most important types of marketing channels to help you begin strategizing. 
Pay-Per-Click Marketing
If you're looking to get the word out about your brand, it's hard to beat pay-per-click (PPC) marketing. PPC ads are some of the most cost-effective ways to market your product or service, especially when compared to traditional media channels like TV, radio, or print advertising — and they don't even require you to directly advertise on TV or radio stations! However, you will still have to choose between the two largest pay-per-click platforms in the world today: Google Ads and Facebook/Instagram Ads.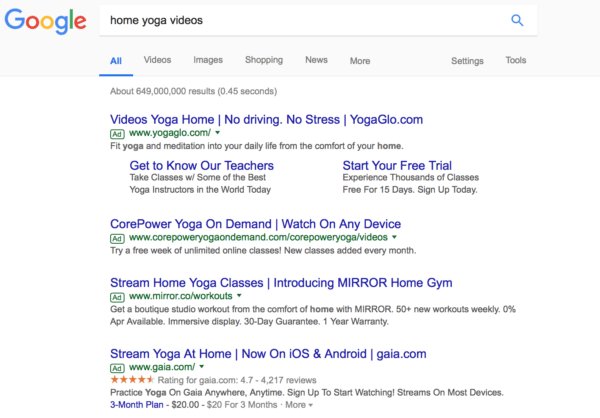 Which one is right for your brand? Include return on ad spend (ROAS) in your calculations. It will tell you whether or not the amount you're spending is worth your time.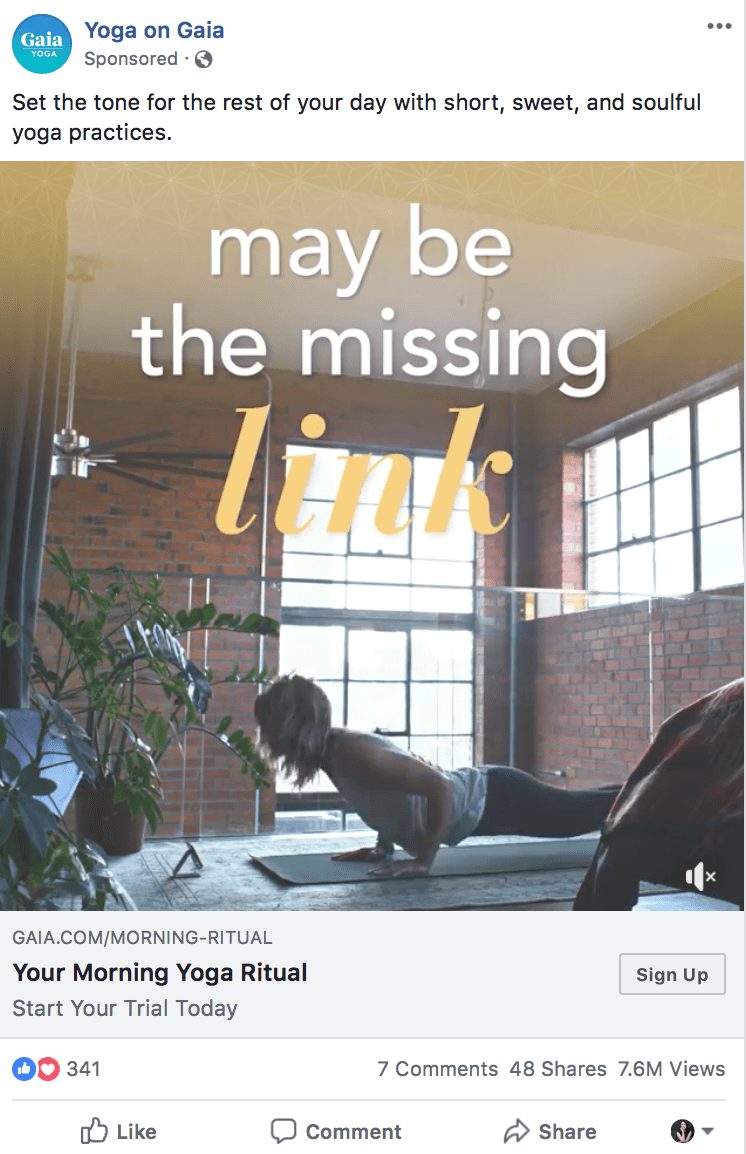 About PPC Marketing
PPC marketing involves leveraging paid advertising to drive traffic and ultimately convert new customers. It's a way to buy a top ranking in search results and relies on constantly testing and refining campaigns with help from Google Analytics and an expert. 
There are many misconceptions about PPC, so we'll dispel them one by one: 
You don't need thousands of dollars to start.

It's not an immediate strategy.

There is no such thing as over-optimization.
Google Ads for PPC Marketing
If you run a business that sells products or services, then Google Ads is often your best bet. You can get more customers for less money with just a bit of know-how. In fact, Google Ads can get customers for you without any input from you at all.  You have three main options with AdWords: search ads, display ads, and remarketing ads.
Search result ads are highly targeted, and they can help you capture customers who are already actively looking for your product or service. They're easy to set up because all you have to do is choose your keywords and bid on them. Google does the rest for you. The ads will appear at or near the top, right side, or bottom of search engine results pages (SERPs).
Facebook Ads for PPC Marketing
PPC ads on Facebook and Instagram are effective because they target people at their most motivated when it comes to interacting with your brand. For example, people in their teens and early 20s often use Facebook and Instagram because they want to learn about what's new and exciting. Whether you're selling lifestyle products or luxury items, you can bet that younger demographics will be interested in you based on their desire for innovation and excitement. Consider using Facebook Ads in your PPC marketing arsenal to reach these active users.
Facebook ads are also great for targeting demographics who are already familiar with your brand. After all, they've probably seen your ads in their newsfeeds. These users are more likely to convert into buyers because they're aware of what you have to offer and why it will benefit them. With that said, it's important to use retargeting tactics when marketing through Facebook Ads to capture people who previously visited your website or store but didn't make a purchase.
Social Media Marketing For 2021
Social media marketing in 2021 is more important than ever before, as it has become an even bigger source of brand discovery and engagement. Luckily, you can follow the same basic principles that have led to success up to this point to ensure that your strategy stays relevant. 
Why Social Media Marketing Matters
Social media marketing is an essential part of any business's marketing mix. Even if you aren't engaging with customers on social media, your competitors probably are. While you might not be there right now, that you can still build up a strong social following.
The key is to choose where and how to engage based on your target market and what kind of activity will help you accomplish your goals. Social media platforms continue to grow in importance as one of many vital tools available for digital marketers, so understanding each platform is important for building a strategy that works best for your company. 
The more you know about which social media platforms to use and how to use them, and also how each platform has a different optimal audience, the more you'll be able to create an effective social media marketing strategy.
Emphasize Relationship Building, Not Sales
More and more consumers are interacting with brands on social media, but that doesn't mean you need to push your products on them. These interactions can build relationships with your customers, giving you access to some of their most precious personal information. 
Social media is an excellent way to answer questions and resolve problems before they happen, making it easier for you to be there when your customers need help. If done right, social media will lead people into doing business with you.
Showcase Your Brand
Using social media as a marketing channel lets you broadcast what's best about your brand. Your goal with any social profile is to establish an identity that resonates with users so they can connect emotionally with what your company offers.
If people are interested in learning more about your company after reading one of your posts, then you've accomplished that goal. When that happens regularly, it will be easier to build relationships with potential customers, who may turn into loyal followers down the road. The more people associate with and trust your brand, the more they'll seek new information or promotions from you in addition to following along on social channels.
Choosing the Right Social Media Platform
While it's tempting to run your campaigns on every social media platform available, it's not always a good idea. As you choose which platforms to focus on for your campaigns, ask yourself if they align with your business goals. For example, do you want to build brand awareness or drive sales? Are your customers more likely to be on Snapchat or Facebook? Using these and other considerations as guidelines can help you allocate your marketing budget more strategically.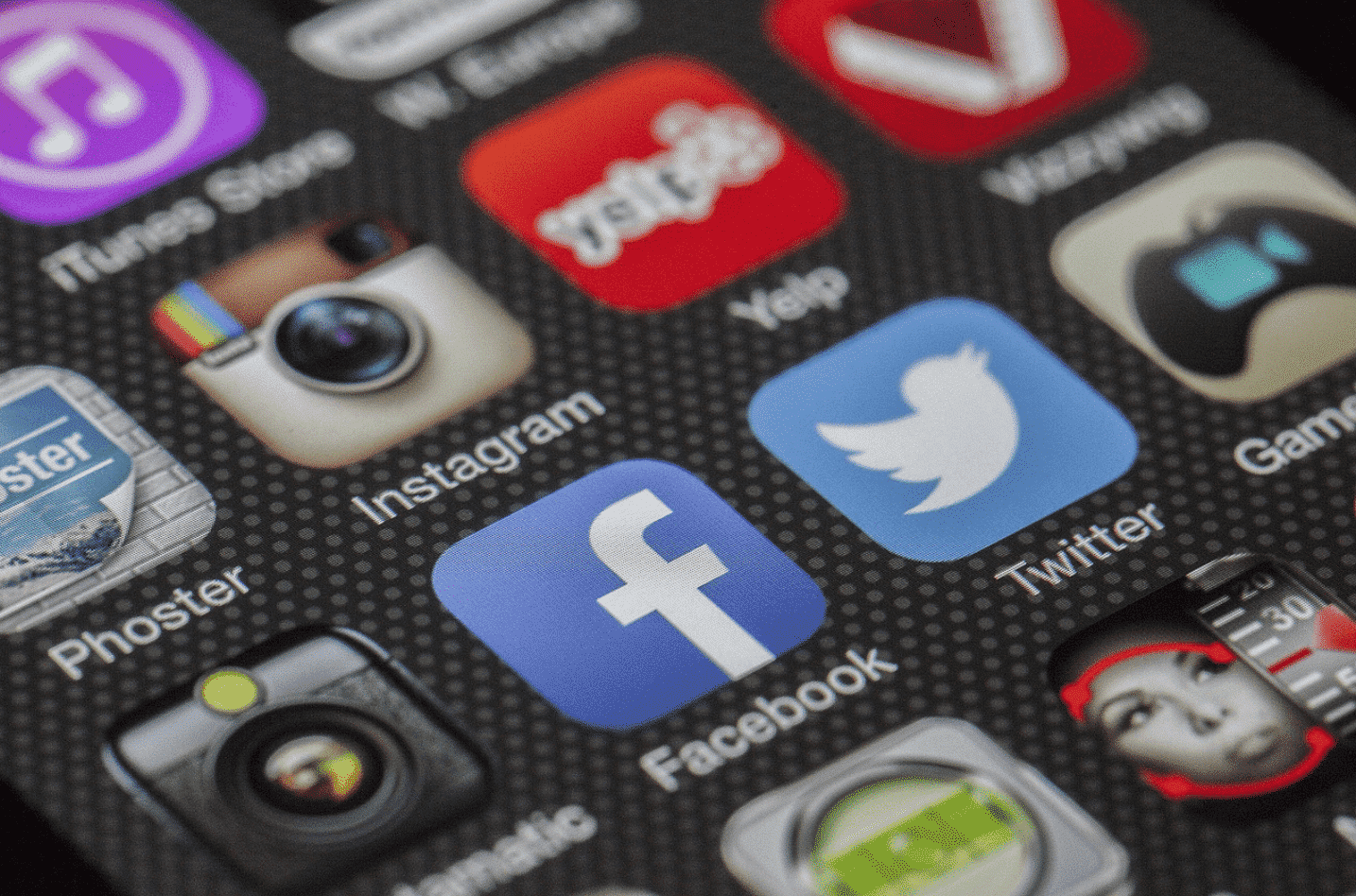 Email Marketing in 2021 
The rise of social media once led some to call the effectiveness of email marketing into question, but it's stronger than ever in 2021. Why? Email marketing offers benefits with which few other forms of marketing can compete. Namely, it's permission-based, so subscribers must have an active interest in your product or service before any messages are sent to them. It also has opportunities for marketing automation with certain types of emails, like welcoming new subscribers and thanking purchasers. 
People spend more time reading an email than anything else, so if your email marketing campaign is properly designed, you'll get your message across much more effectively than with other methods. And because it's relatively easy to track when someone has opened and clicked through your email, it's possible to gauge response times and create highly personalized emails based on what users want. 
But how can you step up your email marketing game? 
Write Great Email Subject Lines
Everyone has read enough terrible subject lines that they can quickly identify what makes a good one. A great subject line should directly relate to your product, sale, or general email topic. It's also important to include any special offers or deal promotions you're running so customers know what to expect when they open it. 
For example, if you're promoting an end-of-summer sale on clothing items, use something like "End of Summer Sale: 20% Off Women's Shoes" instead of just "End of Summer Sale." Communicate your specific benefit or offer. 
While it may be tempting to try and play with wording or create something that works as both a subject line and an email title ("Summer … is … over!"), resist that urge.
Keep Your Emails Simple
The best emails are short and to the point. They include information customers need, but they're not overly zealous. 
If you're offering a limited-time sale or new product on your site, that's worth mentioning, but don't make email after email about promotions. It turns off customers quickly. Make sure all of your content is on your site already — your customers don't want to jump between multiple pages to learn about deals or use your site as a middleman for deals.
When you're trying to get customers to opt-in for your email list, make sure they know what's they're getting. Be straight with them about the purpose of your emails. Don't try to hide the fact that you're selling, but don't be pushy either. 
Personalizing Your Emails to Your Customer 
One way to personalize an email is to create segmented lists of your contacts. For example, if you're selling supplements, then create a list of buyers based on their sales history that tells you who typically takes advantage of specific promotions or product releases. For business-to-business (B2B) customers, consider segmenting with an industry-based marketing approach to further personalize those emails. 
You might also want to look at email open rates. If some segments open more emails than others, that means they're probably more engaged with your brand and might be a good group for customer-specific messages. 
Look at content trends as well. Is there something trending across many campaigns? Do people always seem to engage with certain types of content more than others? Those are all good indicators of what your audience wants from you and can help guide where you spend your time writing content for specific customers.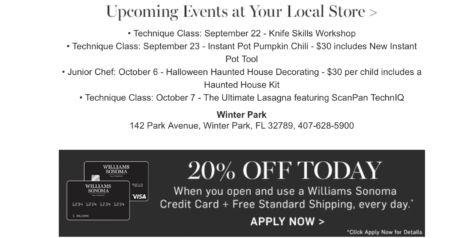 Using Your Website for Marketing in 2021
When it comes to building and maintaining relationships with customers, your website is an integral part of your marketing strategy. A website doesn't just present information about your business and products — it serves as a marketing tool that helps create those relationships. 
One way to use your website as a marketing channel is by setting up social media sharing buttons so users can instantly connect with you via Twitter, Facebook, LinkedIn, or Google+. Another way is to include rich descriptions for each product on your site. This will help visitors learn more about how it will solve their problems. 
In order to get the most out of your website, it needs to meet search engine optimization (SEO) guidelines, perform well under load, and actually be a vehicle for sales. Each element should work together so that visitors can easily find what they're looking for. The focus should be on helping users interact with you and providing a quality customer experience. 
Conduct an SEO Audit With Tools Like SEMRush 
The first order of business is to make sure that your website shows up on a SERP. An SEO audit can help you uncover any issues that might be hurting your chances of showing up in Google or Bing searches.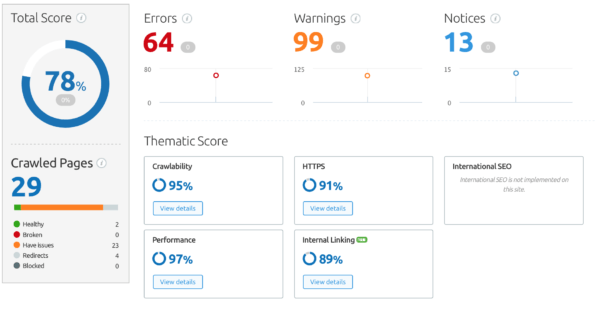 If you don't know where to start, services like SEMRush can help with a free audit tool that will crawl and analyze your website, pointing out areas for improvement along the way. It's well worth a few hours to conduct an audit before jumping into development or writing content from scratch. 
The audit will probably point out issues like duplicate content, bad internal linking, or inefficient site structure. You can either take care of these issues yourself or bring in an SEO professional to do it for you. Either way, you'll have to make any necessary changes to your website before customers start looking for you online. 
Test Your Site Performance Under Load
The bounce rate (BR) is your enemy. When potential customers visit your site and find it unresponsive, they most likely hit the back button and never return. That's why you need to test how well your website performs under load before you launch.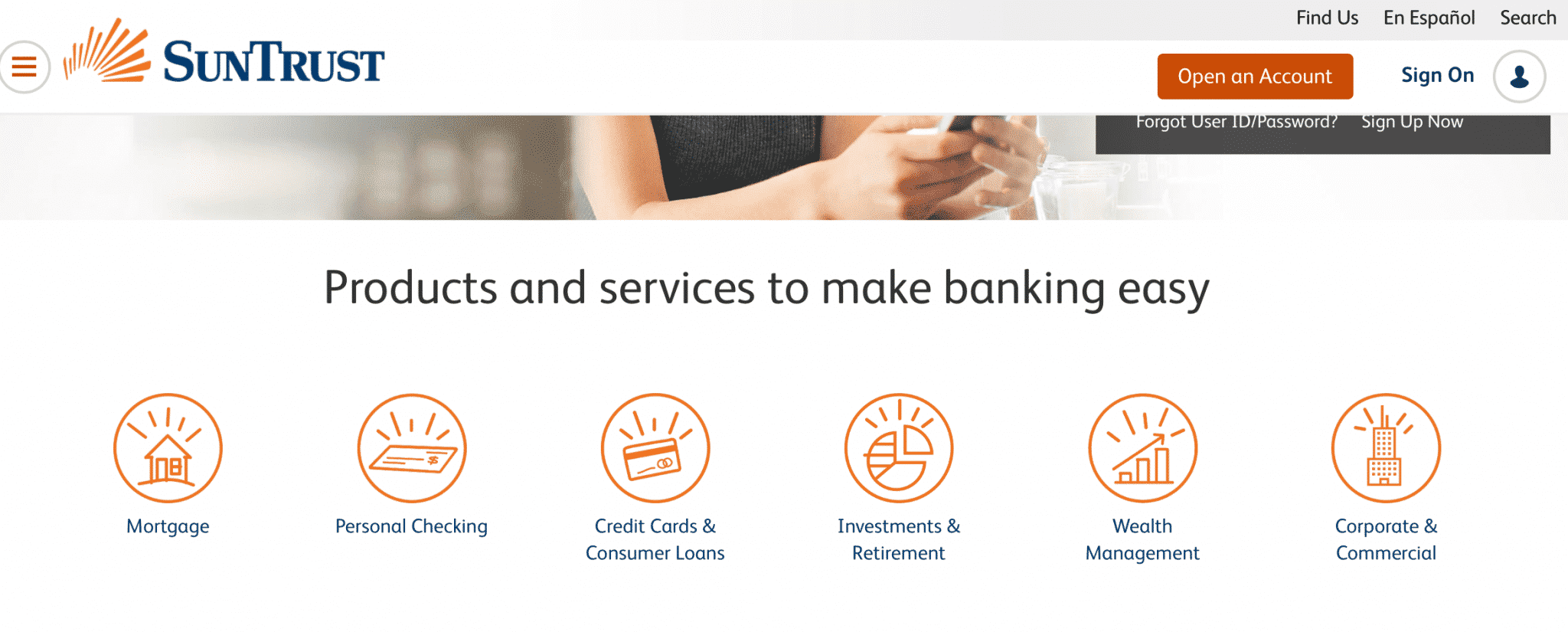 It's better to see if there are any issues now rather than when you're counting on steady traffic from Google and paying for it with AdWords campaigns. Finding out now will give you time to fix any problems so that once people start searching, they'll be able to easily navigate your website.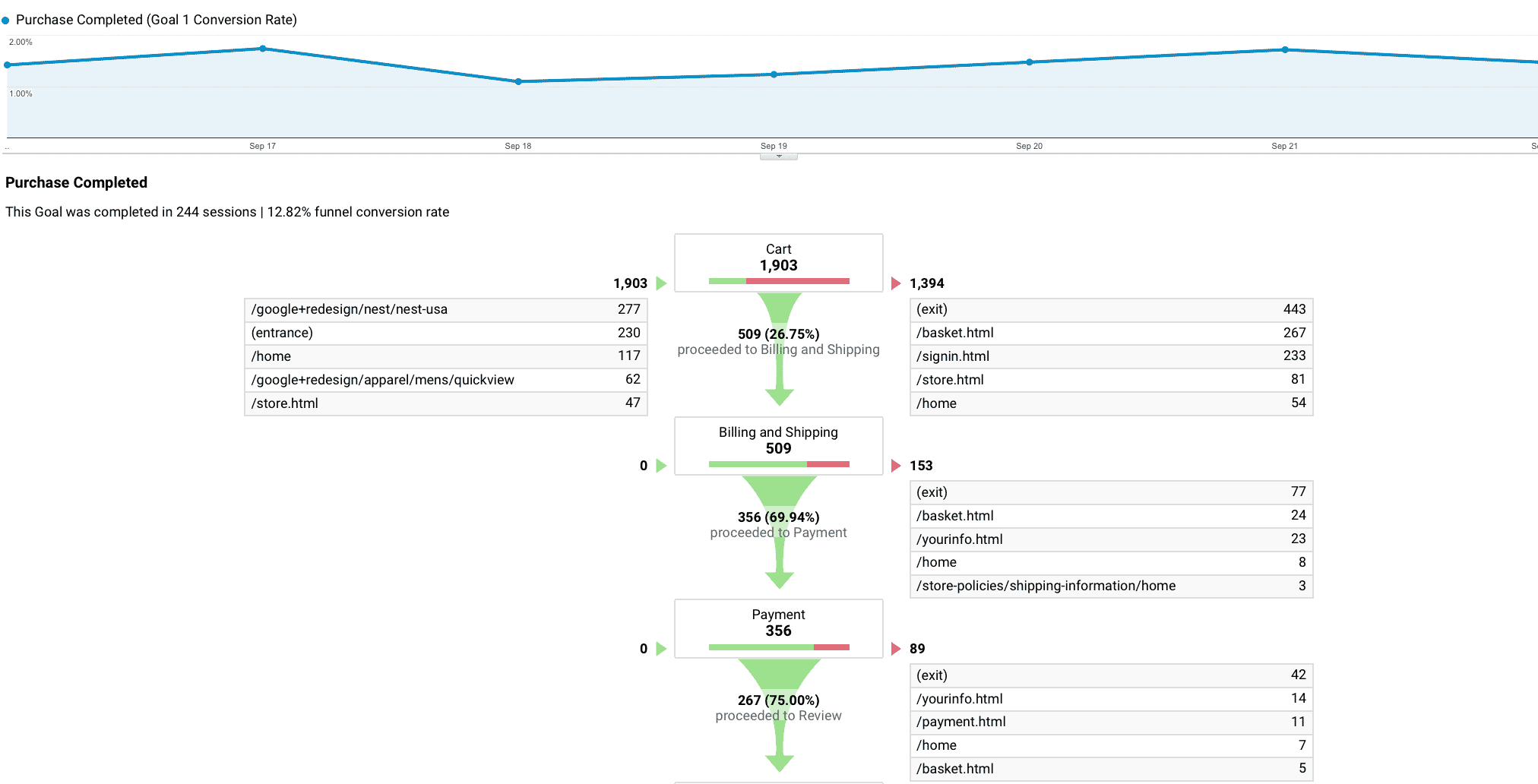 Content Marketing in 2021
Content marketing is an increasingly popular way to attract new business through website traffic, and it can be an extremely valuable digital marketing tool to help optimize your website's SEO. All of your content can provide valuable relationship-building and lead generation capabilities that will help you reach new customers in the funnel. 
By creating content that solves your target audience's most pressing problems, you can establish yourself as an authority in your field, leading readers down the path to conversion. Simply put, the importance of content marketing cannot be overstated. 
Why SEO Content Marketing Matters
You can't convert a new customer without first getting them on your website, and you can't do that if they don't know you exist. 
SEO content marketing helps to ensure that people come across your brand on sites they visit regularly, allowing you to establish yourself as an authority in your industry and helping guide customers toward a purchase. It demonstrates authority while providing powerful relationship-building and lead generation capabilities. It provides these things while keeping a high focus on your target audience.
Offer Value With Your Content Marketing
Content marketing should provide value to your prospects in order to achieve the best return on investment (ROI). Your content needs to resonate with your audience. Otherwise, no one will bother reading or interacting with it at all. When you write great content that provides real value, people are more likely to share it because they genuinely believe in what you have to say.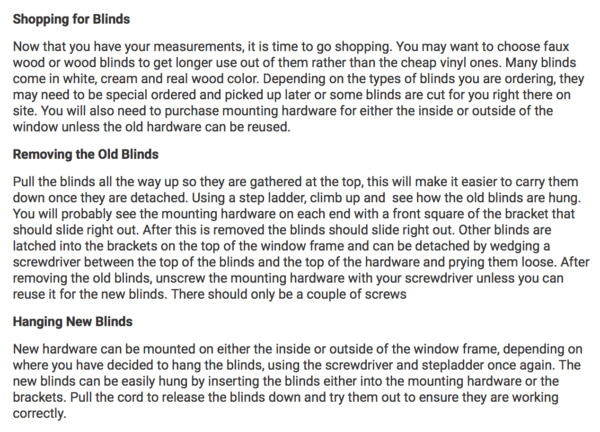 Consider things like search rankings and social sharing metrics when developing a content strategy. If no one finds your information useful, then you won't see any SEO benefits from your content marketing. You need to think about what topics and problems appeal to your customers and then deliver what they want to see. 
Strategic Content Marketing for SEO
The best content marketing targets specific kinds of customers. Once you know your ideal customer, you can write content that will resonate with them and entice them to return to your site again and again.  
Your content doesn't have to be overly promotional. It just needs to provide your readers with value. It needs to clearly communicate what makes you different from all of your competitors so they'll come back when they're ready for more information about their problem or solution. 
A/B testing on your website can help determine how well each type of content is resonating with visitors by looking at search behavior metrics like bounce rate or conversion rates. 

Content Marketing Across Multiple Marketing Channels
Don't limit your content marketing to one platform. Incorporate your posts into every aspect of your business that has reach or growth potential, including Twitter, Facebook, LinkedIn, Instagram, and Pinterest. You'll create a consistent message across all channels while also maximizing traffic on each channel individually. 
By focusing on mobile-first design for everything you publish, you can reach audiences where they are most likely to see it — on their smartphones and tablets. Use robust analytics software like Google Analytics to track performance. That way you'll know which channels and what promotions are driving sales or engagement across all areas of your business operations.
Word of Mouth Marketing in 2021
Word of mouth marketing has always been one of the most effective ways to grow your business, whether it's online or in person. However, it's difficult to maintain relationships with your customers and motivate them to share your products or services with their friends, family, and acquaintances. That's why it's important to use an approach that streamlines your word-of-mouth marketing.
Just What Is Word of Mouth Marketing?
Word of mouth marketing is more than just "word of mouth." It includes online comments and reviews as well as offline word-of-mouth referrals.
There are many benefits to implementing a word-of-mouth marketing campaign. These include: 
Satisfied customers.

Better service quality.

Greater brand loyalty.

Better growth through organic channels.

More competitive advantages.
When a person has a great experience with your company or product, you want them to share it with others. Word of mouth often carries more weight because it comes from a real person, not an advertisement. Motivating positive word of mouth from your customers should absolutely be part of your marketing plan.
Run Referral and Affiliate Programs
Referral and affiliate programs are some of the most effective means of boosting your word-of-mouth marketing.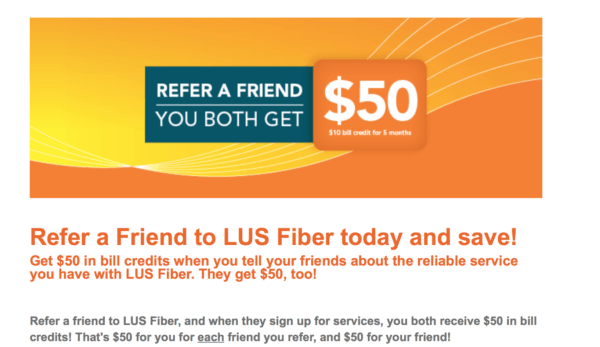 In a referral program, you motivate members to spread the word about your business by giving them a bonus or benefit if they can refer a specific number of new customers to you. There are two main types of referrals: indirect and direct. Indirect refers to someone not directly connected with your company — it could be a family member, friend, or coworker referring you for services or products. Direct refers to someone working within your organization who is referring others within it for promotional purposes. 
Affiliate programs, on the other hand, boost word-of-mouth marketing by rewarding affiliates for each sale they generate. Usually, your affiliate will have their own network through which they'll market your product or service — and you'll receive a commission for each sale that goes through them. 
Ask Your Customers To Leave Reviews
Sites like Google and Yelp rely on a rating system for businesses. When your business gets a few positive reviews on those sites, they'll rank you higher in the search results, which is great for you.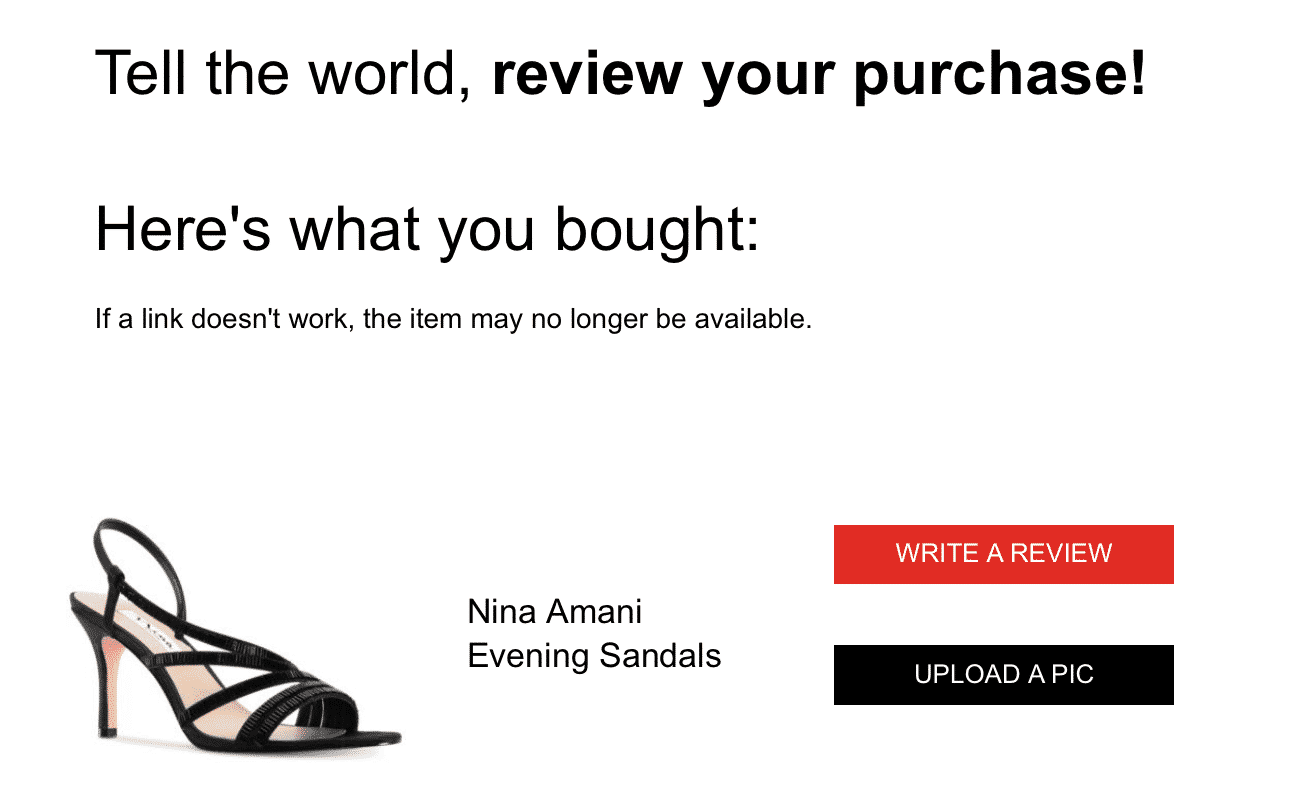 The more glowing reviews from verified customers you have online, the more you can grow in credibility and promote your products. It helps to ask satisfied customers to review you on sites like Yelp or Google. It might not feel natural at first, but it's an essential part of any successful word-of-mouth marketing strategy.
Display Your Great Reviews Loudly on Your Website
Have you received a great review from a customer lately? It should be on your website pronto! 
Reviews are like testimonials. When someone trusts another person's opinion, it resonates with them more than you telling them about your business. The perception is that they're more real. 
Use social proof on your website by displaying positive reviews, awards, or other forms of recognition to position yourself as an authority in your industry and build trust with your customers.
The Bottom Line
Each marketing channel has its advantages and disadvantages. The type of marketing you decide to use will depend on the nature of your business and the kinds of customers you're trying to attract. Are you focusing on B2B marketing or business-to-consumer (B2C)? Try doing a limited marketing campaign on the different promotional channels to see how well it works before committing your full resources to it. 
Leave a comment