4 Effective Organic Online Marketing Channels and How to Succeed With Each
by Ana Gotter • September 14, 2019
The whole world has gone online, and if you want to connect with your target audience (no matter who they are), that's where you need to be, too.
The concept is simple, right? However, the execution of that concept can be a little more difficult, especially because there are so many different online marketing channels that you want to be using to ensure that you're not missing members of your target audience wherever they happen to show up.
If someone searches for "accountant, Seattle" and your site isn't optimized for local SEO, you could lose a potential lead. The same thing could happen if someone asks for recommendations on Facebook and you don't have a Page for people to link to, or you don't have incentives in place to keep customers referring new clients to you.
Because of this, it's important to utilize multiple channels together in conjunction so that you can expand your reach as much as possible, increasing the likelihood that you can connect with and engage potential customers.
In this post, we're going to take a look at the most important organic online marketing channels you should be using. These all require long-term ongoing effort for success, but they'll come at a lower cost than paid advertising, making them a great choice for brands of all sizes.
What is Online Marketing?
The term "online marketing" is a pretty all-encompassing one. It involves any type of marketing that's happening digitally, including everything from search engine marketing to online podcasting and email marketing.
It can also include pay-per-click (PPC) advertising and other paid opportunities (like sponsored posts, sponsored placements, and more), but for the purpose of this post, we're going to be looking specifically at organic, non-paid organic marketing.
The goal of online marketing is to help you reach users at all different stages of the funnel, getting them to your site (or somewhere in your online portfolio, including Google My Business or social media), engaging them and providing them with information, and eventually hopefully driving a purchase.
There are a lot of different platforms you can choose from, and typically incorporating a mix of different channels into your strategy will yield the best results. Let's go over 4 of the most important organic online marketing channels and how to use them.
Search Engine Optimization (SEO)
Search engine optimization (SEO) should be one of the very first things that you look at. Many businesses, after all, need a site before they officially launch anything else.
SEO is the practice of optimizing your site and the content on it to increase its visibility in the search engines. It involves doing keyword research to understand what your audience will be interested in, which terms you have the best chance of ranking for, and then strategically using those keywords on your site.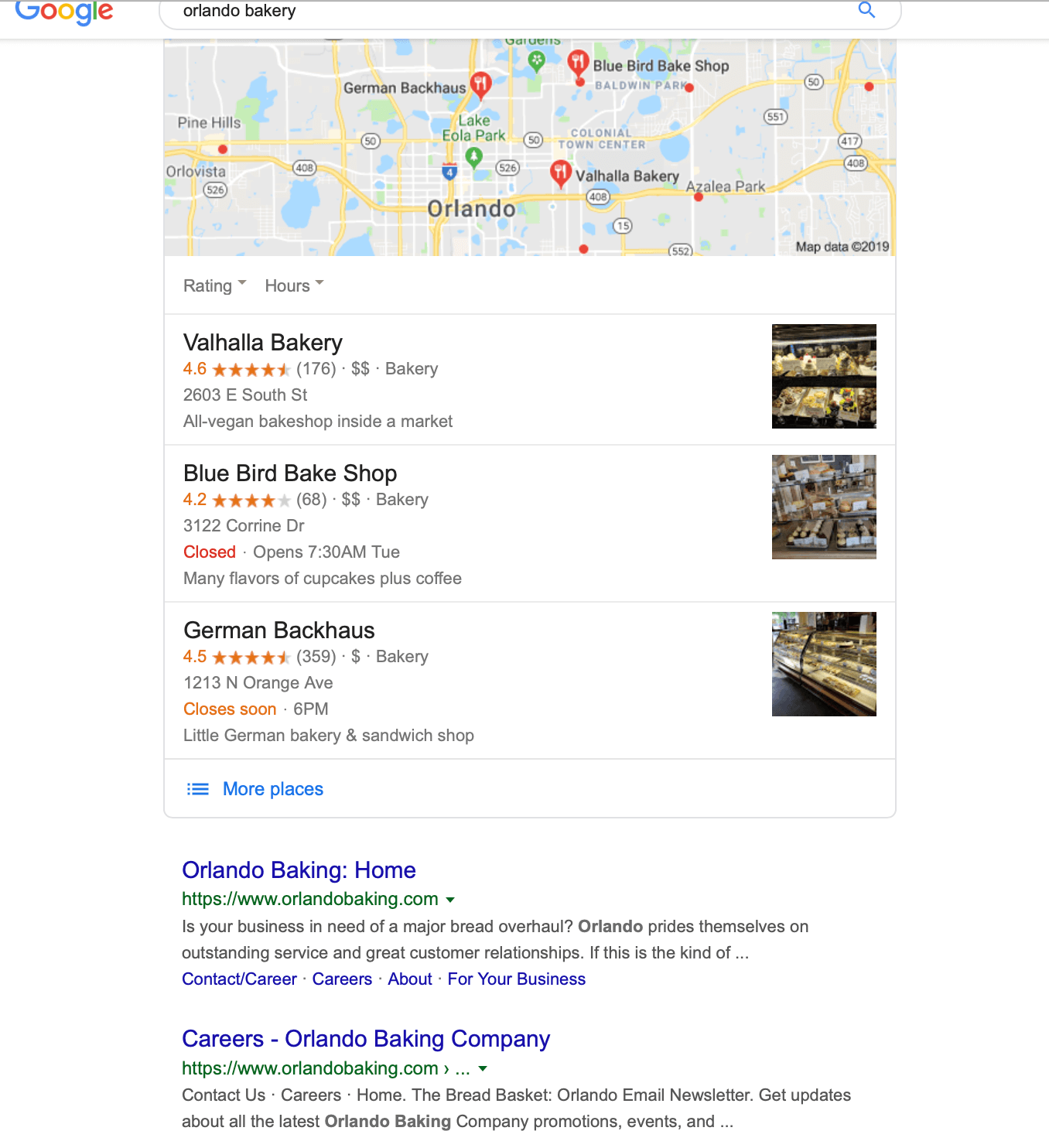 Without SEO, you'll struggle to rank well for any keyword but your own brand name, and since 93% of online experiences start with users pulling up a search engine, you can't afford to pass up this potential source of traffic.
To conduct keyword research, keep the following in mind:
You want to find keywords that are high-volume (meaning they're searched for as frequently as possible) and low-competition (meaning as few people are trying to rank for them as possible). This is the balance that allows you to find terms that you'll realistically be able to rank for.
If your site is newer, it may have a lower domain authority, which means that you'll have trouble outranking competing sites, even if your content may be better. This is normal, and your authority will go up over time as your site adds new content and gets a bigger backlink profile. In the meantime, make sure that you're looking at lower-than-normal competition keywords so you have a shot of ranking, and remember that you can always use paid PPC campaigns to bid on keywords you can't rank for organically.
Short-tail keywords can work alright for some key pages of your site, but long-tail keywords (including location-used keywords) will typically give you the best shot. They often have slightly less competition, and their specificity ensures that your content will be relevant to search intent.

To optimize your content properly for SEO, make sure that you're doing the following:
Add alt text tags to all of your images using the keywords of your choice, signaling context to Google
Try to incorporate keywords into your copy, and subheadings or headings if at all possible
Include the target keywords in your SEO title, slug, and meta description
You can use tools like Yoast SEO's plugin to help you optimize your content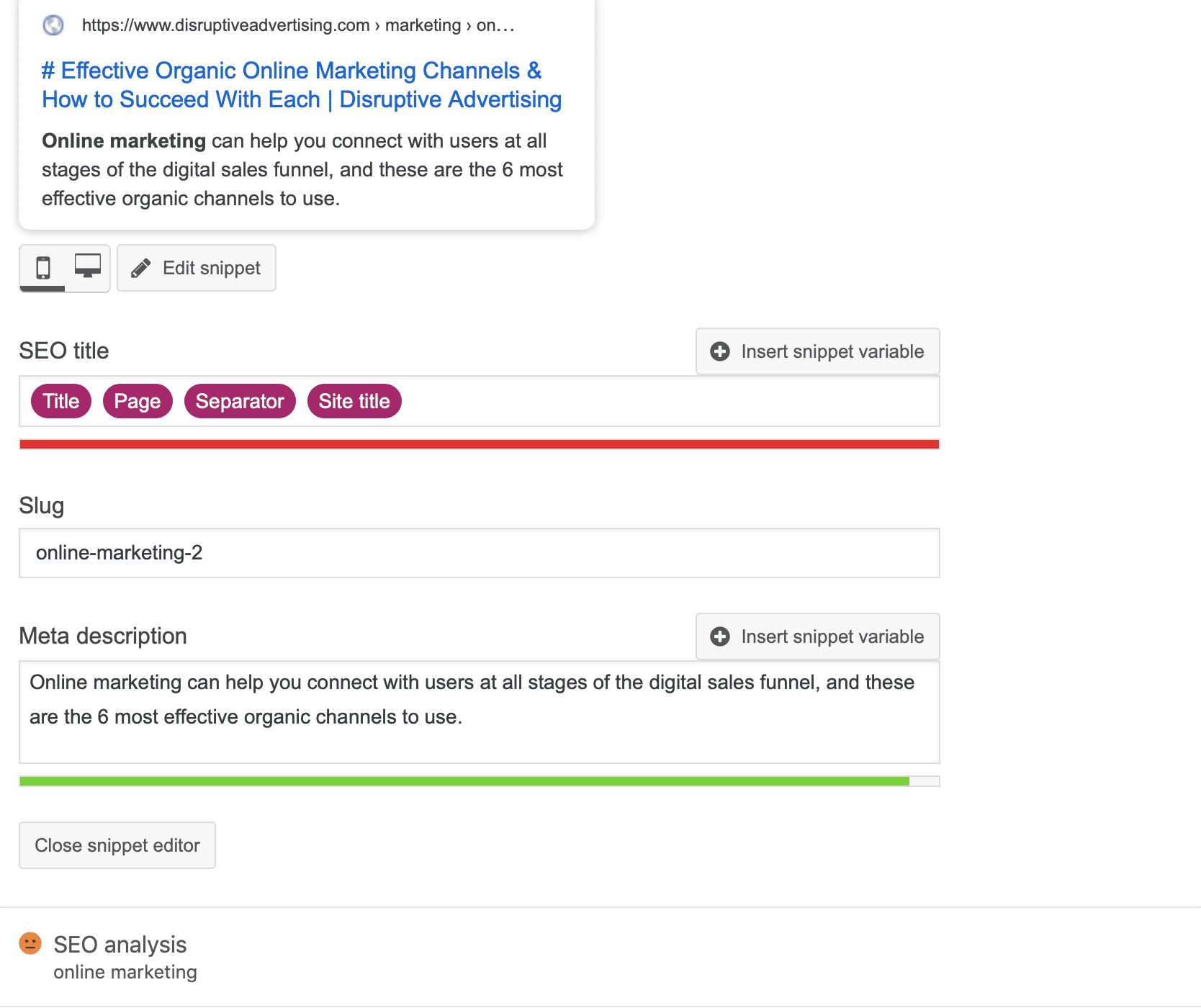 Content Marketing
Content marketing works exceptionally well alongside SEO, and the two can benefit from each other, but they are technically separate forms of marketing.
Content marketing uses blog posts, lead magnets like ebooks and webinars, guest posting, and even podcasting to reach and nurture potential leads and customers. The goal here is to drive relevant traffic to posts that appeal to users' search intent at different stages of the funnel, proving yourself to be a valuable resource and eventually linking to products or services your business offers. You get to establish yourself as an expert and keep your audience coming back to your site.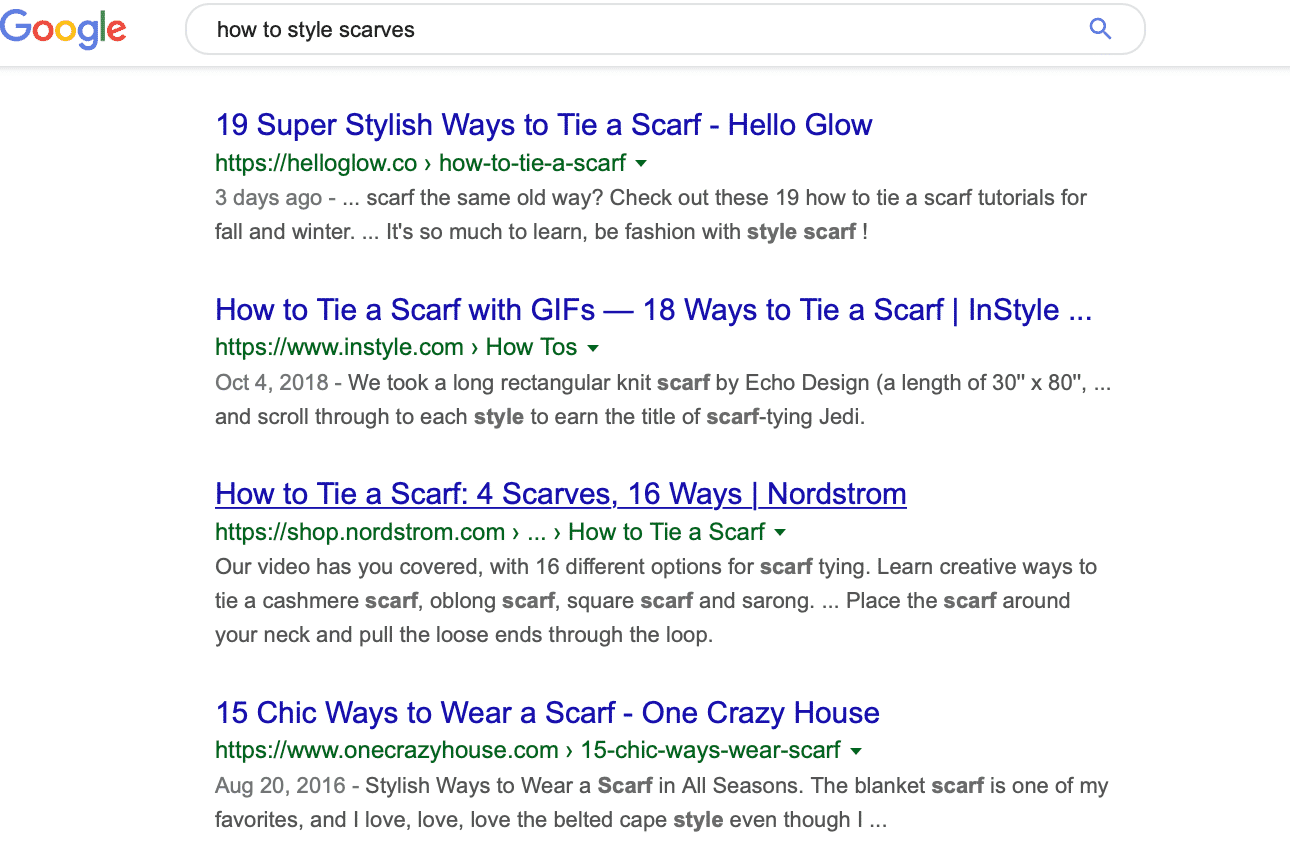 When other people see your great content, a few things can happen. They might share it on social, which drives new audience members and new traffic to your site. They may also link to it in their own content, giving you a valuable backlink that can help you rank higher in the search engines.
Having so much content—all written around different keywords—will also help here. It prevents you from competing against yourself for rankings, and the more diverse keyword profile you have, the better your chances are at connecting with your audience.
Content marketing best practices include:
Starting with a strategy. You need to consider what each type of post is meant to do, what audience they're supposed to reach, and what you want to accomplish. If you want to generate leads, for example, then you want to write top-of-the-funnel content and encourage them to subscribe or show them a lead magnet at the end.
Include CTAs in your content, and have everything optimized for social shares. CTAs can even be as simple as "leave us a comment!" but you want to give readers a clear action that they should take next.
Focus on value. Remember that it's not all about keywords (I know, it's shocking), but about the content that your audience wants to see. Keywords should play an important part, but sometimes great content doesn't line up with perfect SEO, and that's okay. Think about what information your audience wants or needs, and keep that as a central part of the content ideation.
Be thorough. If you can completely cover any given topic in 500 words, great! In most cases, though, that's just enough to skim the surface. Link to outside resources if you're keeping it short (or, even better, your own!) or opt for long-form content.
Do your research. Consider using tools like BuzzSumo (pictured below) to see what the most-shared content currently is in your industry and for any given keyword. It can give you new ideas and give you some inspiration.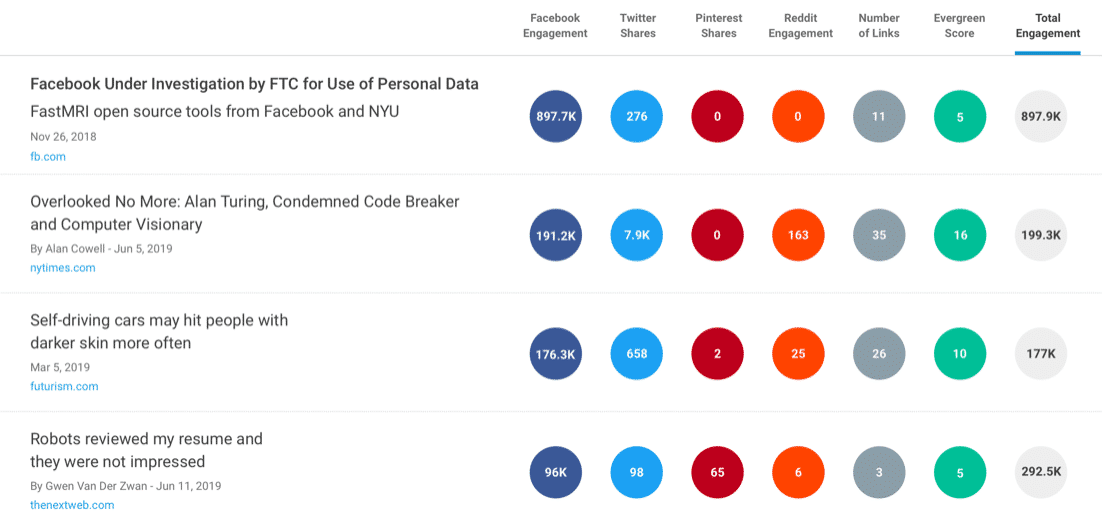 Social Media Marketing
Social media marketing is entirely free (as long as you don't outsource it, of course) and it's one of the top ways to consistently engage your audience and connect with new potential leads. Facebook is always leading the front here, but Instagram is following closely behind, and YouTube, LinkedIn, Twitter, and Pinterest are all exceptional platforms for both discovery and engagement, too.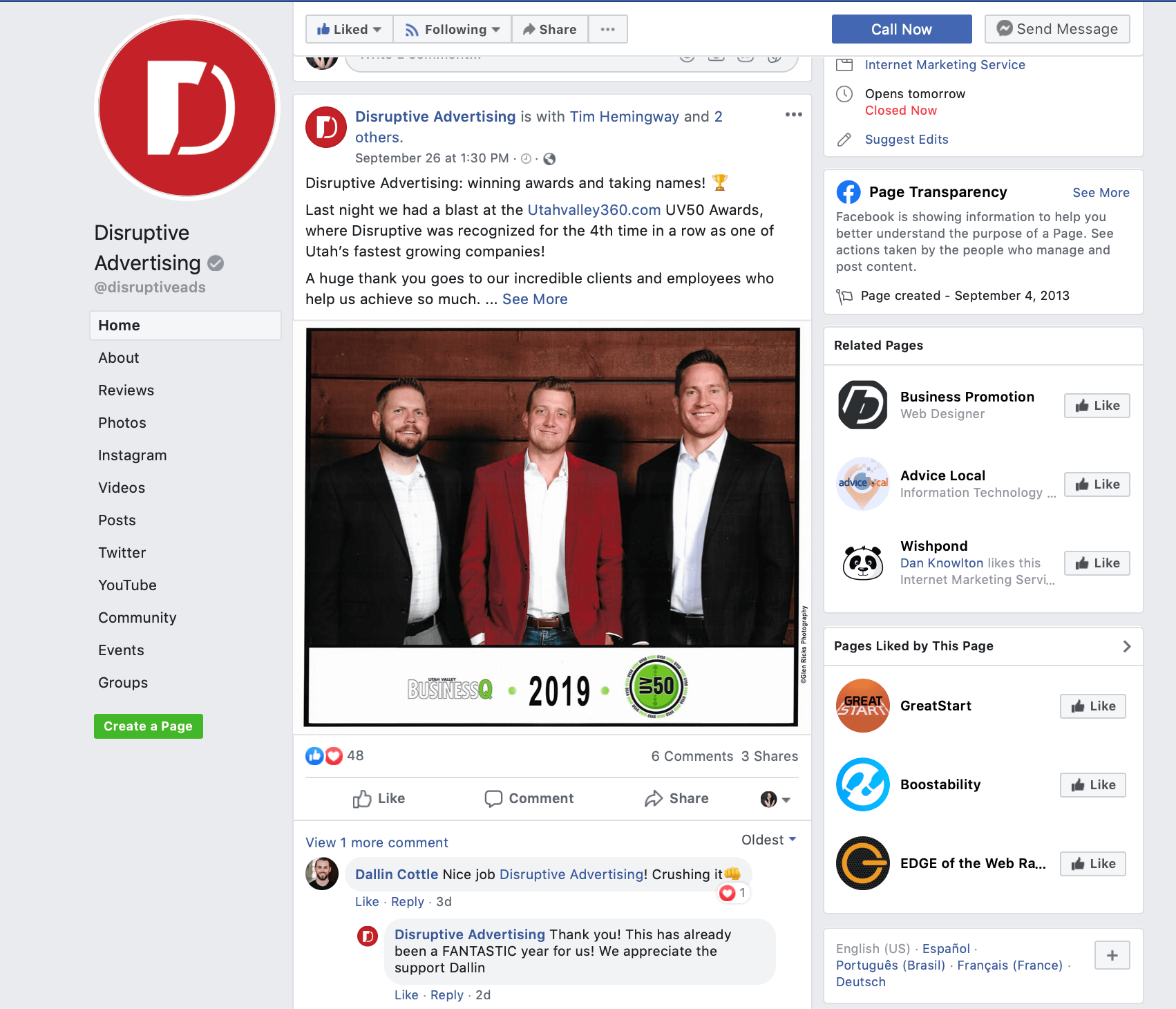 Social media, however, does require a lot of ongoing work. Like content marketing, you need to keep up with it or you become irrelevant. And, even worse, your Pages start to look a little dead and neglected.
Not everyone needs to have a profile on every social platform, and you should start off slow, picking two or three that you know you can keep up with. I almost always recommend Facebook and Instagram, and then to choose one more based on your audience.
B2C and ecommerce companies can often do well on Pinterest, and LinkedIn is pretty much a must-have for all B2B businesses. You can read more about the pros and cons of every social media channel here.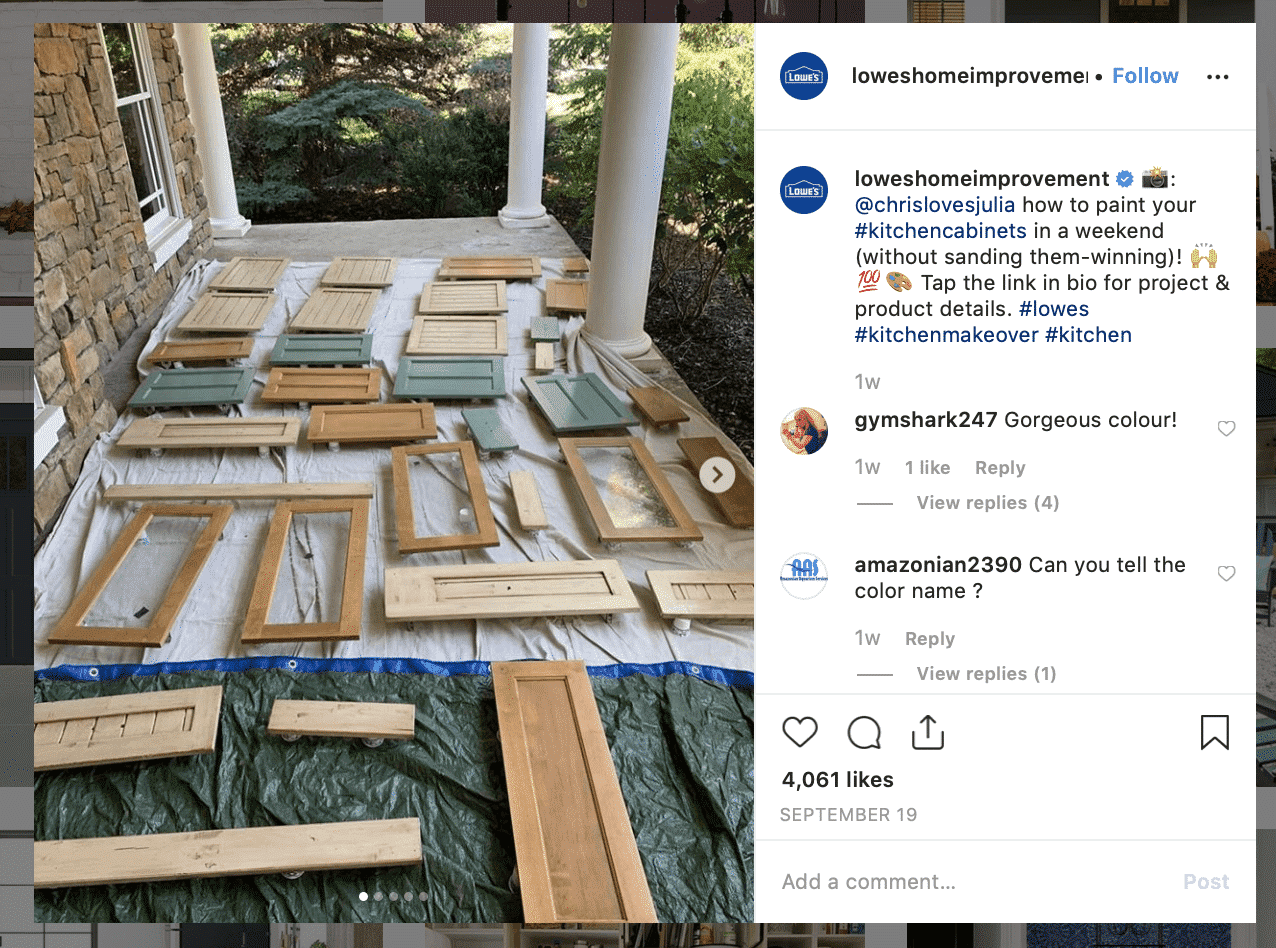 When it comes to social media marketing, remember the following best practices:
Be consistent. Post regularly, but not constantly. An average of 3x per week is estimated to be ideal for Facebook, and you can post up to 5x per week on Instagram (but this isn't a requirement, and 3x per week works well here). Pinterest has no minimum requirement, but you want to keep your account active, and you can get away with posting less often on LinkedIn as long as your'e engaging regularly. Which brings us to our next point…
Be intentional in your interactions. Social media has the world "social" right there in it, and the focus needs to be on relationship building instead of constantly lobbing a sales pitch at your poor, unsuspecting (and now-annoyed) followers. Respond to other people's posts and comments, and focus on the relationship part.
Incorporate different types of content. Images and video are so important, even on platforms that don't require you attach visual components to the post. You also want to shake things up with the actual content you share; you can include some product content, but share behind-the-scenes videos, how-to tutorials, and live broadcasts where you answer customers' questions.
Watch your analytics closely. Each platform offers native analytics that will help you keep an eye on your content. You can see which posts are doing well, what specific responses they're receiving, and your overall growth in engagement rate or follower count. Changes in social media can happen quickly and without warning, so keep an eye out for dropped-off metrics so you can find the problem fast.
Email Marketing
Email marketing, by its very nature, happens more towards the bottom of the funnel. You need a user's email address to end up in their inbox, and you can't get that without them subscribing to your email list or purchasing. By the time they do this, they're already a relatively warm audience.
That doesn't mean, however, that email marketing isn't valuable. The opposite is actually true—it's one of the best ways to keep your leads and customers engaged, and is easily the most effective channel outside of word-of-mouth-marketing when it comes to driving sales.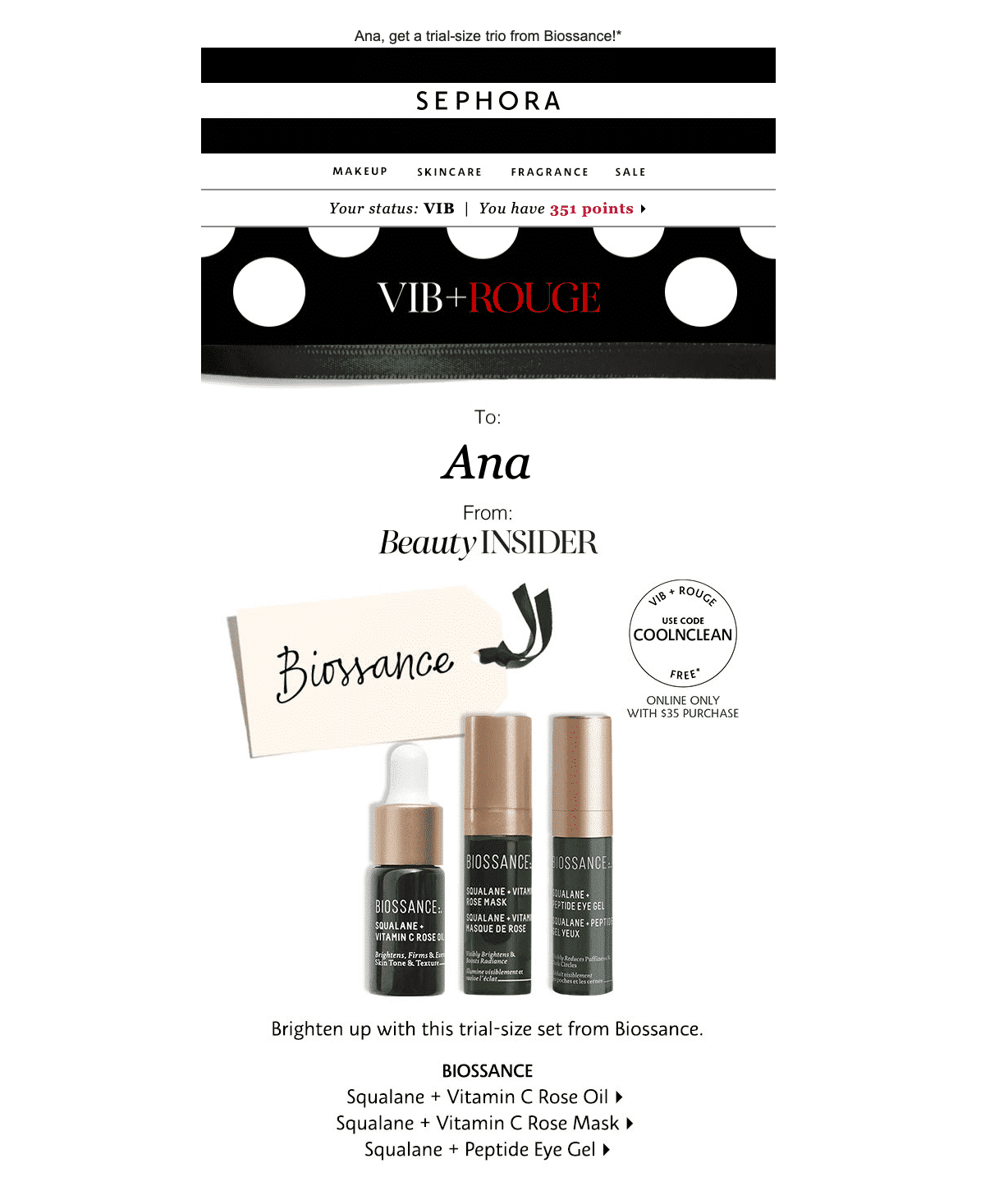 Keep in mind that because we're looking at middle- and bottom-of-the-funnel audience members, it's typically important to segment your audience lists outside of generic newsletters.
Sending exclusive offers to leads to get them to convert is a great choice, for example, and creating campaigns that remind users when it's time to resubscribe or purchase again is best for those who are a little disengaged. Most email software—including MailChimp and Constant Contact—will offer incredible audience segmentation abilities that make this easy.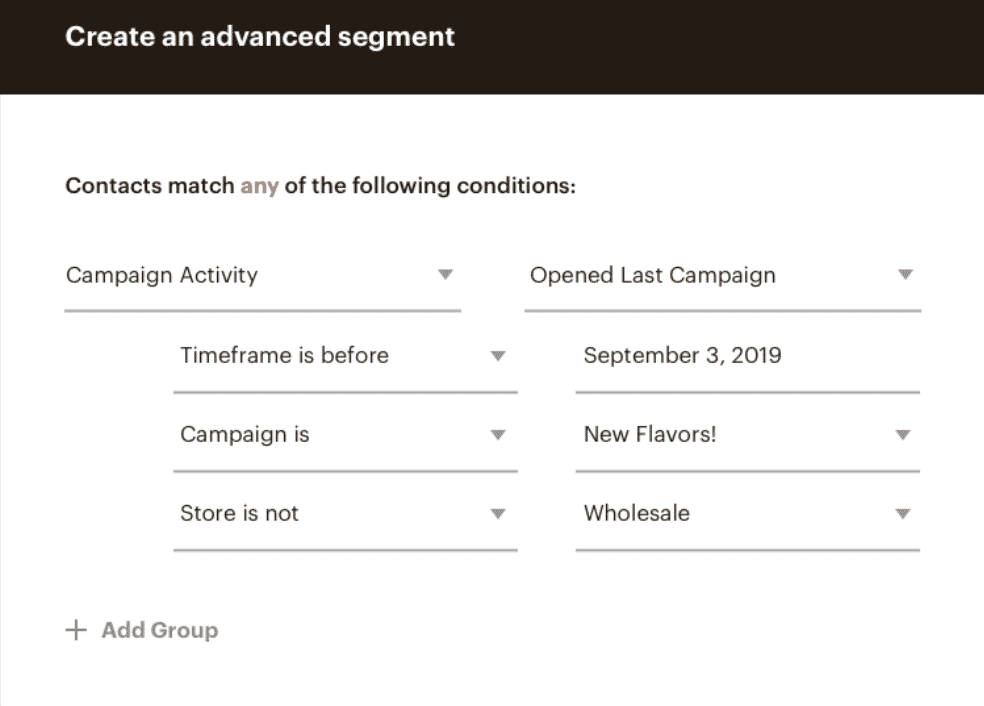 Aside from audience segmentation (which is one of the best tips we could ever give you here), there are plenty of best practices to keep in mind. We cover them extensively here.
Conclusion
The reason this post is focusing exclusively on organic marketing is because it's either free or relatively low cost, unless you decide to hire specialists like copywriters, content marketers, or social media experts to take over for you. This makes these channels effective and accessible for all businesses, no matter what industry they're in or how big their budget is. Many want to invest into their business's online presence, after all, but don't have a lot of funds to do so.
That being said, remember that PPC campaigns and paid search do have their place in the marketing mix. You can accelerate your campaigns by boosting them with any sort of paid advertising, partially when it comes to reach. As you're getting your marketing up and going, keep this in mind. You can learn more about PPC options here.
Need help getting more traffic to your site, and wondering where you should get started? Get in touch with us here, and see how we can help.
What do you think? How do you use organic online marketing to connect with your audience? Which channels have been most effective for you? Share your thoughts and questions in the comments below!