The 6 Key Elements of Product Marketing
Have you ever seen an ad or an email showcasing a specific item that's right up your alley and thought, I need that. Maybe it was a security system for your house…or a high-tech baby monitor for your newborn…or a gorgeous leather messenger bag.
Think about the about the campaign and what made you want the product. The picture likely played a part, because visual aesthetics matter. The messaging itself also made a difference, telling you exactly why you needed this new item in your life, even if you didn't know it existed until right now. Once you made your way to the site, you saw a ton of reviews complimenting the product's quality and usefulness and you were sold.
This is a common story, even if it took you a few times to see the ad in order to actually click or convert and it's all thanks to product marketing.
Product marketing is a specialized type of marketing that goes beyond focusing on brand awareness and is hyper-focused on selling specific products. In this post, we're going to look at everything you need to know about this specialty in marketing and the 6 key elements you need for your campaigns to succeed.
What is Product Marketing?
Product marketing is the process of promoting specific products with the goal of increasing sales. It may include launching the product outright or taking over the marketing for products that you've already had around for a little while.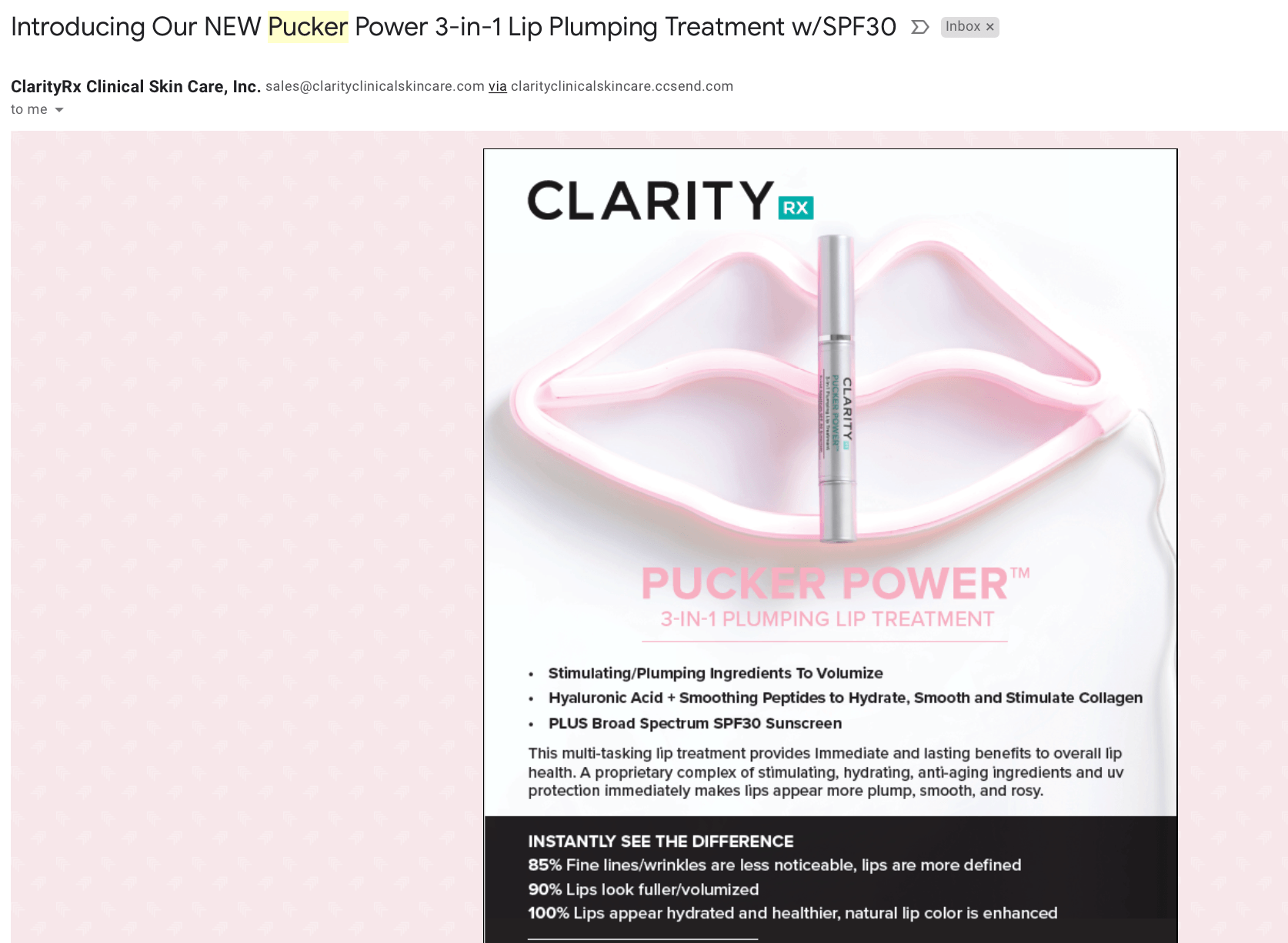 As the name would suggest, product marketing focuses on promoting specific, individual goods instead of just your overall brand. While your brand information and story can impact the campaigns you run when advertising your products, it should only be used to explain how your brand is able to produce a superior item and why this matters to the customer.
Your product marketing should make it possible for customers to learn:
Exactly what your product is, including details like care instructions, physical details, warranty and use cases.
Arrival details, including shipping and availability.
Why your product is superior to other options.
How your specific product benefits them and why they need it in their lives.
The 6 Elements You Need for Successful Product Marketing
Product marketing won't consist of a single campaign, with one decent email sending your sales skyrocketing. Instead, successful campaigns often involve multiple distribution channels and use as many opportunities as possible to get those "add to cart" buttons clicked.
In my experience, there are 6 key elements that you need in order to launch a successful product marketing campaign.
1. Engaging Product Announcements
When you're releasing new products, you want to make big deal about it. Let people know about the product before it hits the shelves so that they're excited, have potentially signed up for a wait-list, and are ready to go.
As you're leading up to the launch, you can promote teasers to capture the interest of your current customer base. Tieks has done this with every new pair of flats they release, whether they're a limited edition or permanent new offering. This can be seen in the example below, and their existing audiences always respond excitedly.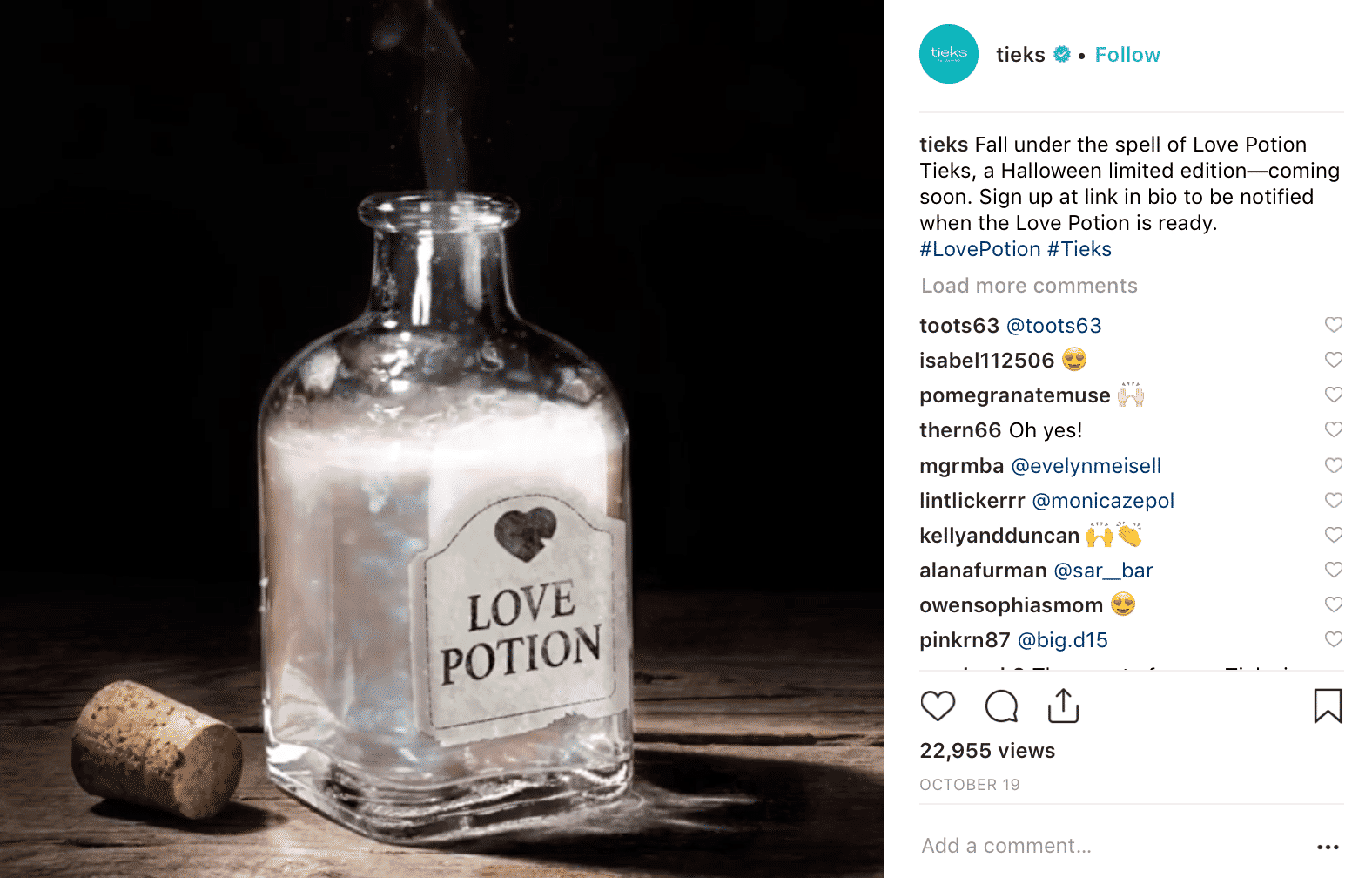 New product announcements should capture the excitement of what's coming, even if you aren't offering the full details yet. Give someone just enough information to explain why it's relevant to them and that can be all that's needed to hold them over until the next update.
2. Strong Product Descriptions
Your product descriptions will exist on the product page, but will also appear in some form in the messaging you use in your social media posts, emails and PPC campaigns. These descriptions must be strong and be able to answer the "why should I spend money on this?" question that users always ask.
Your on-site product description should:
Explain the value of the product and why customers need it.
Appeal to your specific customer base and what they need.
Include specific details like weight, size and what it's made out of.
Feature details about warranty plans if applicable.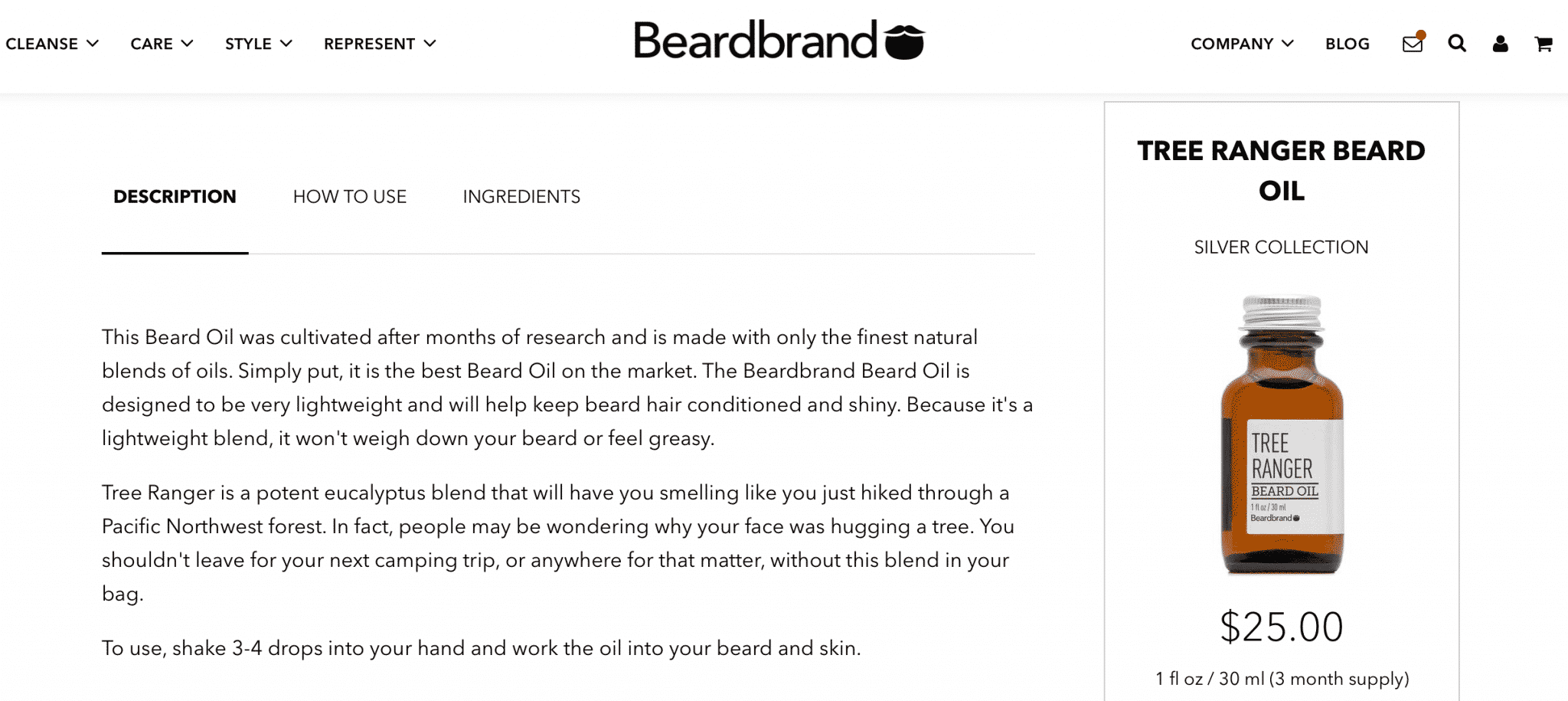 In addition to being persuasive, you'll also want to make your product descriptions SEO-friendly if at all possible. Generate keywords for each product that you want to target and try to fit that somewhere in the description if it fits naturally. The key word here is naturally. Keyword stuffing won't do you any favors, and since the copy is so short, you don't want unnecessary words cramping your style.
Another pro copywriting tip: use feature-benefit selling in the product description (with or without bullet points if necessary). This allows you to highlight specific features that your product has and then immediately explain why that benefits the customer.
3. Product Videos
In most cases, product videos are a strong choice in product marketing. These videos can do everything from highlight the features of your product or go through a tutorial for how to use or care for the product.
Videos demonstrate value and show the product in use. This can make it feel less intimidating to users and make them more comfortable with the purchase they're considering making.
https://www.youtube.com/watch?v=ija5kX-SE_A
Product videos should be shared on the product page on your website. You can also share them on social media channels and use the product video for your Facebook, Instagram and Pinterest ad campaigns for excellent results.
Ideally, your product videos should be short, kept to thirty seconds maximum on average unless you're creating tutorials and how-to content. They can be creative and feature your brand's distinct voice, but they should always be focused on the specific product you're trying to sell.
4. Product Reviews & Testimonials
You can't write up reviews and testimonials yourself, and that's exactly why they're so powerful. Consumers actively look for reviews before making purchases in general, but this is particularly true for brands they haven't purchased from before.
Do what you can to quickly collect reviews from customers as they're buying your new products. Send autoresponder campaigns through email several days after they receive their purchase and ask them to review it. You can use tools like Yotpo, which will collect the reviews and then display them on the relevant product pages.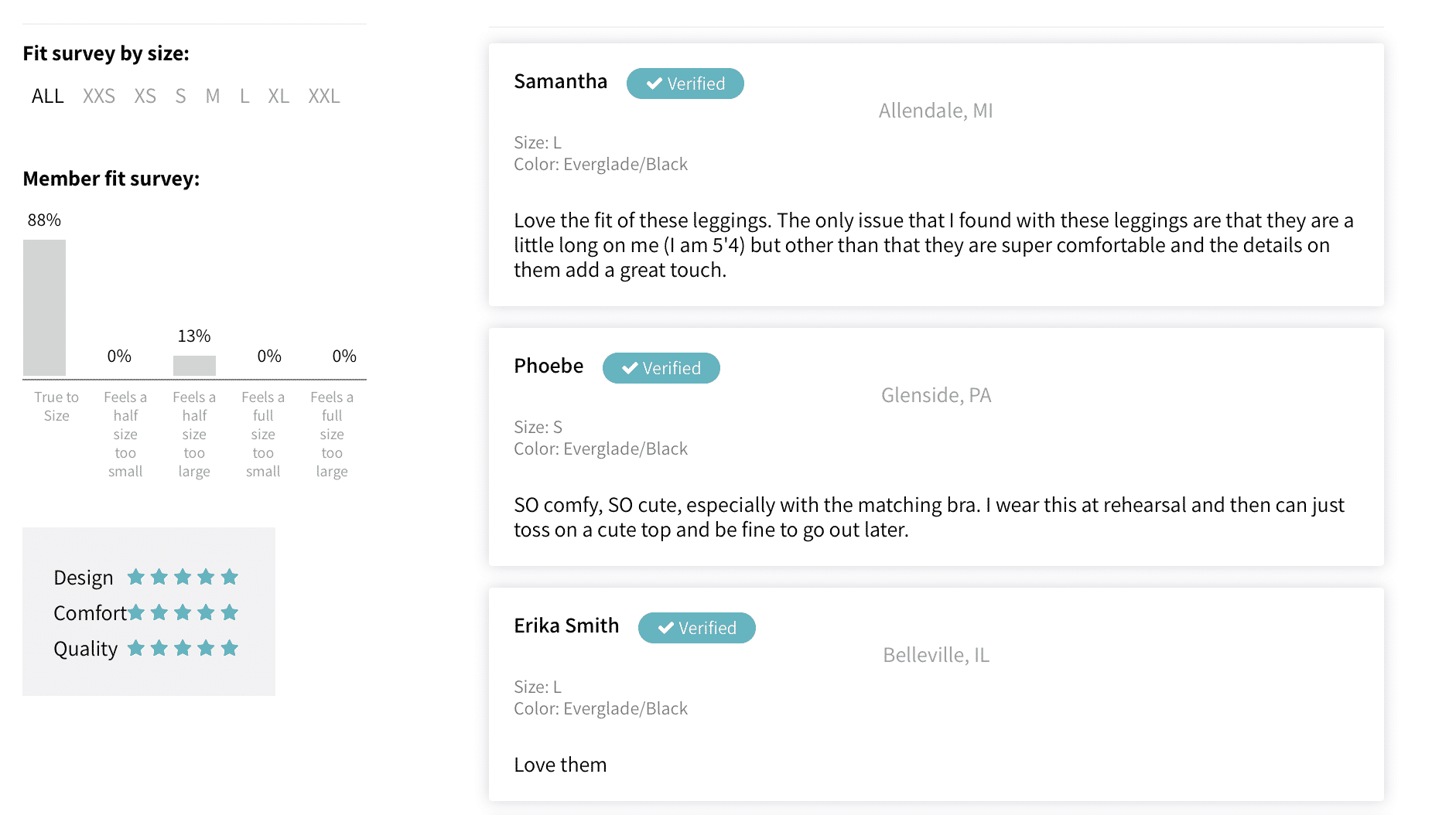 Reviews should always be placed on product pages in order to maximize their efficiency. Most customers actually look for reviews on product pages before they're willing to purchase, so don't lose an opportunity there.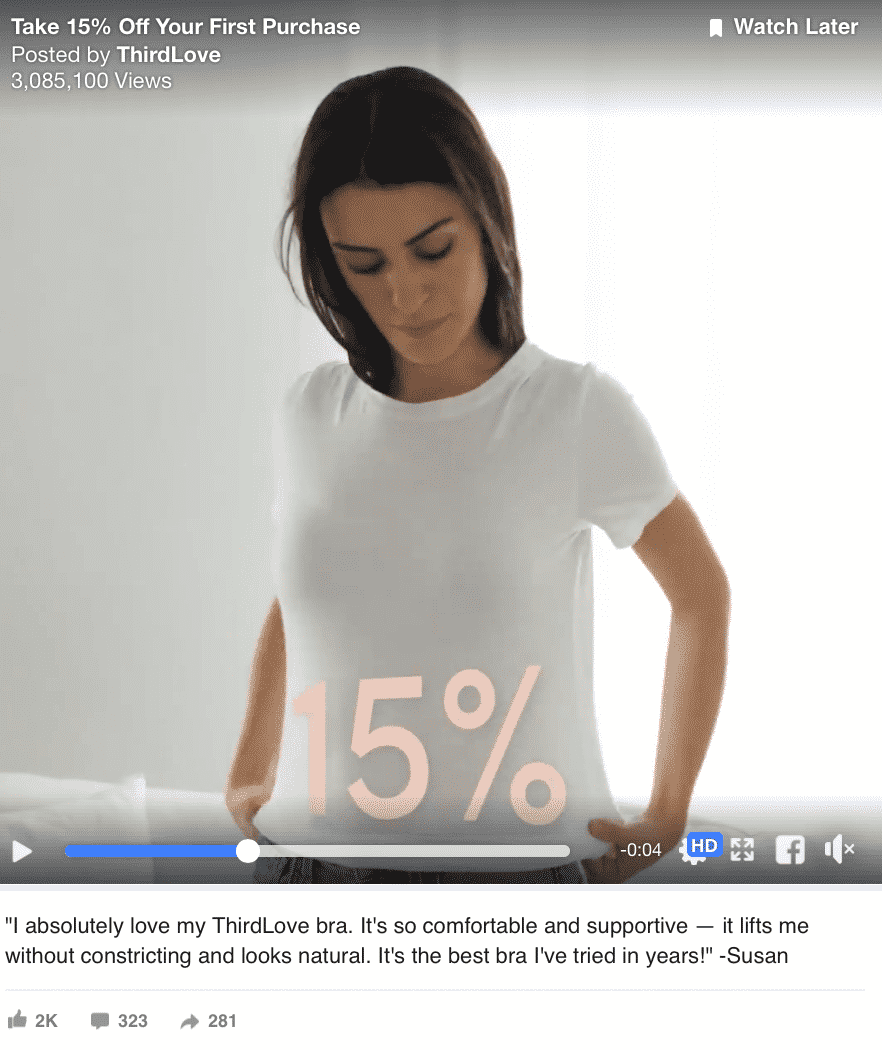 You can also use reviews and testimonials to enhance your own campaigns, including your email and PPC ads. Place them in the descriptions of the campaigns and highlight that these are reviews from real customers.
5. How-To Details Available on Product Page
Your product page shouldn't just provide basic information about the product itself, but also how to use and care for the product. We're highlighting this as a separate tip, because it's something that too many businesses gloss over.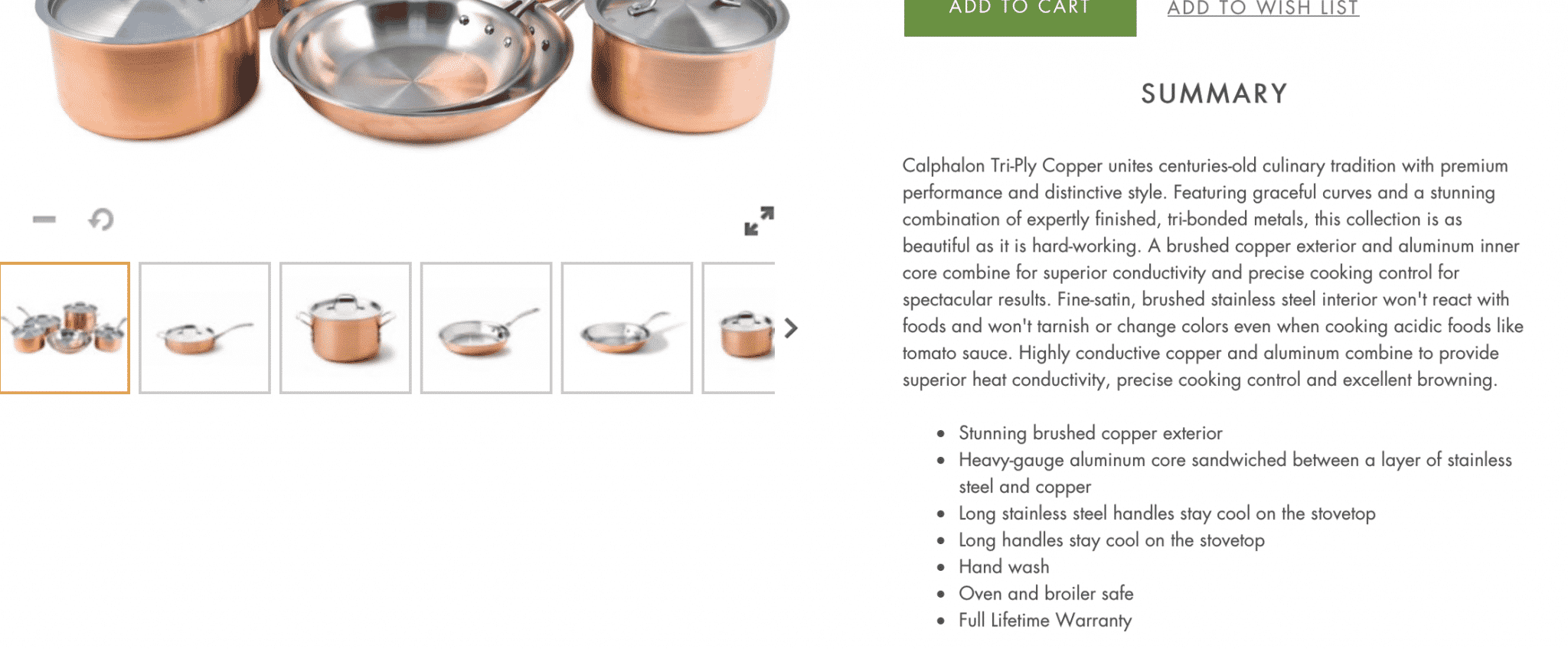 This information does not have to be in the main product's copy, but it should be easy to find. Think another tab next to a "Reviews" or "FAQ" tab. It could include:
How to clean or maintain the product. Does it need to be stored in certain temperatures, or away from direct sunlight? Do you need to condition it twice a year, or make sure to hand wash it only?
How to use the product. Step-by-step instructions with concise copy can be helpful here, even if you have this information in an instruction manual. Customers want to know what they're getting into before they purchase, and if they feel like it will be too complicated, they won't purchase.
6. Methods to Promote the Product
The last key element you need is a diverse distribution plan. You want to spread the news of your products far and wide, and you can't do that if you stick to just one channel. Even if you have the perfect product page on your site, that's almost never enough.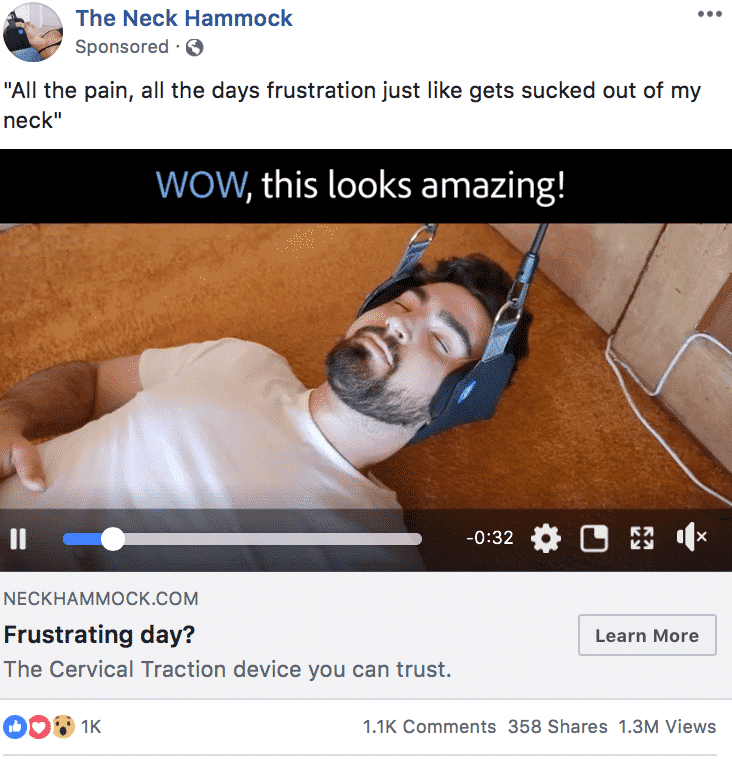 In addition to creating strong product pages, you can use the following platforms and strategies to efficiently promote your product:
PPC campaigns, including Google Ads and social media platforms like Facebook Ads. Google Ads gives you the opportunity to show up in relevant high-intent searches, while Facebook makes it possible to show your product to relevant audiences who would be interested.
Email marketing, which is a valuable opportunity to reconnect with your current audience and give them information about how this product fits their needs. Since you know a great deal about the users on your email list, you can create more targeted messaging.
Social media, where you can post product updates and product videos with the intent of engaging your audience. You can get creative, too. Facebook and Instagram both let you tag products in their posts and users can even shop on-platform if you have a Shop set up.
Product giveaways, in which you provide loyal customers or influencers with samples of your new product if possible. Ask for reviews in exchange, which will them amp up your social proof.
Online contests. Social media contests are a popular choice here and all you have to do is make your product the prize. Ask users to follow your pages, take an action (like share UGC, tag a friend, or caption your photo) to get a chance to win your product as a grand prize.
Conclusion
Product marketing will involve delivering the exact right amount of information to potential customers in the right way. The messaging, images and social proof that you use to accomplish this goal will all work together to help you represent and sell your products. Using a combination of marketing videos, copy, review campaigns, PPC campaigns, and email marketing will often be your best bet, giving users a complete view of your products and an idea of why they need it in their lives.
Need help getting the word out about your newest product? We can help with your PPC campaigns. Learn more here.
What do you think? Have you done work in product marketing? What strategies work best for you? Which key elements do you think are the most important? Share your thoughts and questions in the comments section below! 
Leave a comment