Top 4 B2B Digital Marketing Channels to Focus on in 2022
B2B
•
Digital Marketing Metrics
•
Email
•
Marketing
•
Paid social ads
•
PPC
•
Site Optimization
•
Strategy
•
Quinn Curtis
March 29, 2022
Getting started with B2B marketing channels can seem a little daunting, especially if you are used to working with a few preferred clients that you know very well. The goal, however, with a B2B marketing strategy is to have the information at your leads' fingertips when they start looking into your services.
Much of what makes different marketing channels online exciting is that the customers can come to you, but if they come looking, your multi-channel approach is how you make sure your information comes up immediately.
Marketing Channels and How They Relate to Digital Marketing Strategies
For well-known marketing campaigns, we probably remember having seen an ad in one or two places, such as a commercial, or one iconic billboard.
In reality, though, part of how marketers make their work sticky is by repurposing. Popular fast-food chain Chick-Fil-A didn't just make one or two billboards with cows advocating to eat chicken.
They used the same graphics, font, and general idea to create in-restaurant posters, TV ads, and digital advertising over the years, all capitalizing on the fact that people would have seen their ads elsewhere.
While B2B sales in a digital world are quite different from selling chicken pre-Google, the principle remains that our customers benefit from seeing us in all the relevant places.
B2B marketers make sure their ads are appearing in the right industry publications, in the programs for the right industry contexts, and crucially, in the right digital channels where customers will search for their services.
While it can be tempting to pick a single channel if you're just getting started, launching a multi-channel strategy is valuable because it's more efficient. Using different marketing channels, you get compounding impact, sticking in the minds of leads much better than with a single channel.
The Differences Between B2B and B2C Marketing Channels
While some marketing methods and channels overlap between the business-to-business and business-to-customer marketing worlds, there are some substantial differences.
The biggest one is that many B2C channels are focused on how customers browse the internet casually, trying to insert mentions of products and services into their everyday experience of internet use.
B2B channels are more likely to be targeted to businesses that are already shopping for this service or are likely to need that service soon. If you want to supply office paper to a major corporation, for instance, you're not just trying to show up on the Twitter feed of each of its employees. You want to be a top result when they purposefully search for "best office paper supplier."
When we understand the different goals of B2B and B2C marketing channels, we can steer away from very B2C-centric channels, like running a TikTok page, and toward deliberate strategies for ranking highly in search engine results and proving your expertise with your website and email newsletter.
Top 4 Channels to Focus Your Digital Marketing Efforts in 2022
So which channels compound their impact and fuel a long-term strategy of connecting with customers? Here are our four highest recommendations for this year.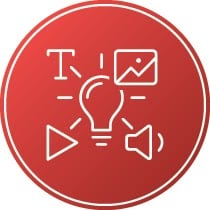 1 – Content Marketing
So much of what you want to showcase in your B2B marketing efforts is expertise, and content marketing is the place to do that.
This involves creating a blog, video channel, or podcast for your company that includes relevant content and is updated frequently. Topics that are frequently discussed on B2B blogs, video channels, or podcasts include:
Industry trends (and how your company is ahead of them!)
How-to and optimizing use of your products
New contexts where your products and services are useful
Testimonials or case studies of how customers used your products and services
Comparisons against competitors or alternative products and services
This content on its own shows a depth of experience that can impress clients, but when paired with SEO, it becomes even more valuable.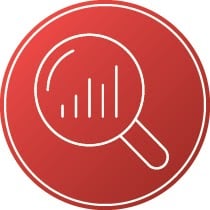 2 – Search Engine Optimization
SEO is broadly the effort to make a website search engine friendly so the search engines can easily understand who is searching for this site.
This could include having the right keywords and related phrases on different pages of your website so that someone who is searching generally for your product or service will see your site at the top of the listings.
Because so many companies want to rank highly in particular search results, many other strategies beyond keywords make a website seem reputable, relevant, and up-to-date to the search engines.
Marketing professionals study the way that Google and other search engines update their algorithms to know things like how images, headings, background code, metadata, and more affect where you show up in the rankings.
By making these tweaks to your website, the leads who want to purchase your product or service see your website immediately when they start searching, and that leads them to your well-organized website, giving them the best possible first impression of your work.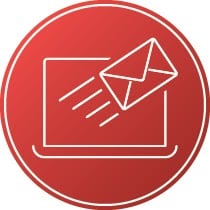 3 – Email Marketing
One way B2B marketers extend the impact of someone searching and finding their website is by asking for an email address to sign up for an ongoing email newsletter. This allows you to share new blog posts, special offers, and even do personalized outreach to your qualified leads.
Email marketing allows you to craft different messages for, say, someone who hasn't shopped for your annual subscription service in a year but who is likely considering whether or not to renew a competitor's service.
Email marketing is a combination of automated, template-based emails and the opportunity to do as-needed personalized outreach, maximizing the time your sales reps spend on the most promising leads but nurturing the rest of the leads along the way.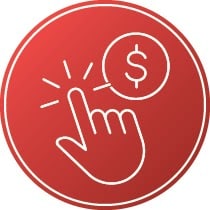 4 – Paid Search or Digital Advertising
Paid search and digital advertising are other aspects of marketing that allow you to pinpoint the exact keywords your best leads are searching for. When they search, you can purchase an ad that appears specifically for those leads.
Unlike SEO, where you're optimizing your website to rank highly organically, paid search allows you to pay money for each impression or click that your ad generates.
Paid search can be a powerful way to do research early on to see if you have found the right keywords, allowing you to test different phrasing and hyperlinks in these ads to see how well they draw people to your website.
Paid search is a valuable tool when it's combined with your other strategies, such as when you use strong data from paid search to improve your SEO efforts, and when you link your ad to a web page that includes a request for newsletter sign-up, leading to an email marketing opportunity.
The Secret to Marketing Using Multiple Digital Channels in 2022
Every digital marketing channel should, ideally, be achieving a different goal in your marketing strategy. Think about it this way: If you are sending the same message through two digital marketing channels and reaching a very similar target audience, you could achieve the same thing with less work by using only one channel.
A big part of developing your multi-channel marketing strategy is learning what each channel is doing for your overall message, including who you're reaching.
Create a Consistent Marketing Message
While you may have a different actual message that goes out on different marketing channels, you want to know what qualities of your business are most important to convey.
Is there a differentiator that you want to be known for, such as the fastest service, the highest quality materials, or the most comprehensive support alongside the product? Choose a focus and make it the core of every message.
Align Your Strategy With Business Goals
Remember, though, that your main vision should be focused on something that solves a problem for your customers.
If you feel like you're unknown but well-loved by your current customers, you want to get on a bigger stage. However, if you feel like one or two bad reviews somewhere have poisoned the well for other leads, your goal is to prove those reviews incorrect.
Make sure your vision helps you address what your business really needs right now.
Define Your Target Audience
A big part of your marketing choices involves who you want to reach. The more you know about your target audience, the better choices you can make about who to focus on.
For instance, if the demographic you need to reach to make a B2B sale is a highly specific group of technical experts in advanced manufacturing, you probably don't want a broad-based Pinterest campaign.
After all, Pinterest is widely considered to be most useful in B2C contexts and very select B2B contexts that focus on design, women's media, or home/garden. Determining your best advanced manufacturing-related keywords and mobilizing paid search, SEO, and content would be a better tactic.
Develop Channel Specific Strategies
Even though your message should be cohesive across channels, you won't send the exact same copy out on every channel. For instance, some channels will mostly need quick, clicky sentences to draw someone in. Others will need in-depth content that showcases your expertise. So make sure that your overall vision is served by the distinct strategies for each channel.
Automate Your Processes With Digital Marketing Tools
Once you have a strong start with your vision and individual channel strategies, you need to make your campaign automated.
Marketing tools allow you to create processes where new leads are shepherded through your content, with everything from carefully selected hyperlinks in PPC ads to automatic emails triggered by abandoned shopping carts or new sign-ups for newsletters.
Determine KPIs for Each Channel
When you first start your new campaigns, you'll want some way to measure whether you achieved success. For this, you'll need three things:
Benchmark stats, like revenue, traffic to particular pages on your site, or current newsletter subscribers.
A specific stat that will become your Key Performance Indicator. Revenue is sometimes too abstract, since it doesn't show where the revenue came from, but you also want to steer clear of vanity metrics, which is any metric where you can move the number up without actually achieving your larger goals. New paid subscribers, new newsletter sign-ups that persist for 30 days, or a lower bounce rate on your website are all examples of ideal KPIs.
A way to track that metric in the short-term and then periodically evaluate it over the time that a new campaign is rolling out.
KPIs aren't static choices. Many companies launch an evaluation of a new marketing campaign with one KPI in mind, but realize that focusing on, say, generating more page views isn't driving as much business as measuring how many discovery calls come from those page views and clicks.

Utilize Analytics Tools to Measure Success
KPIs alone are without value if you don't have a way to track them. Even between KPI evaluations, you should use the analytics dashboards available on your email marketing, social media, and website admin sites. These numbers show how a given post or ad is performing in real time.
When a campaign involves, 10 different blog posts, for example, your KPI might show overall positive growth, but if you break it out and look at the individual posts, one might have gone semi-viral and brought the majority of your growth.
That post should be reviewed for what made it so successful so that future campaigns can aim for a similar kind of success.
While measuring success is important, so many of our analytics tools these days allow us to see what really works on our hyper-specific audience, which means we can track success and then integrate it to make the next round of content, ads, or posts even more effective.
The Importance of Creating an Online Experience For B2B Customers
If your sales rep starts a conversation with a lead and they say, "Who are you again?", the sales representative has a lot of work to do to warm up that client.
If, on the other hand, they say, "Oh, I've been meaning to talk to you! Your information seems to be everywhere these days, and I was just reading one of your newsletter posts – helped me solve a big problem!" the sales representative's job is much easier.Through multiple digital channels, B2B marketing aims to be visible and valuable to potential clients, through valuable tips and expertise in a variety of content offerings. A strong marketing team like Disruptive Advertising can design a custom online marketing solution to help your business reach its goals.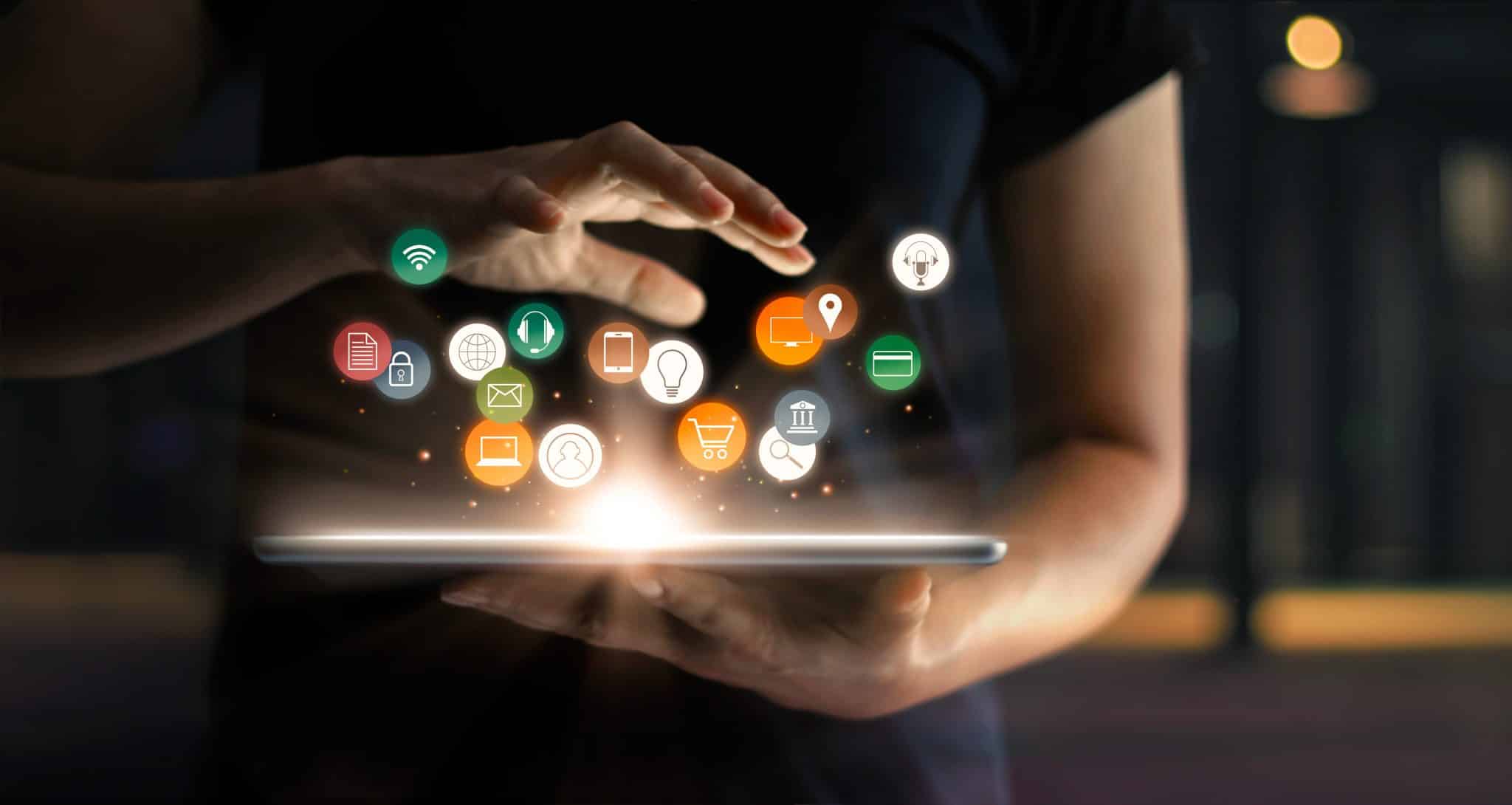 Leave a comment