2019's Top Marketing Trends: 7 Ways to Improve Your Marketing This Year
Last year, we saw a lot of important changes in digital marketing. Many technologies that seemed "gimmicky" a few years ago are now coming into their own, and if you want to thrive in today's competitive market, you need to start incorporating them into your marketing strategy.
The good news is, most of your competitors are probably a little slow on the draw. So, if you can get on top of these new digital marketing trends now and figure out how to make them work for your business, you should be able to snag some extra market share.
It's a new year, with new opportunities you need to take advantage of. Let's take a look at seven of the top marketing trends in 2019.
1) Artificial Intelligence
It's been years in the making, but artificial intelligence (AI) has finally become a viable asset for marketers—especially when it comes to the grunt work of digital marketing.
For example, AI is great at helping you analyze broad data sets—like how people interact with your website or social media accounts—so you can figure out the best ways to reach and market to your customers.
In addition, marketing platforms like Google Ads have made huge strides in creating AI technology that can help you get more from your advertising efforts. At Disruptive Advertising, we've seen a lot of great results lately from implementing some of Google's newer bidding features.

To really get the most from these automated features, however, your campaigns need to be set up to help the algorithms work in your favor. That means implementing effective and accurate conversion tracking, writing great ad copy and identifying your ideal audiences and keywords.
Do it right, and you can offload a lot of the campaign micromanaging to the machine. Do it wrong, and you can end up with all sorts of surprising (and often expensive) results.
In addition, while the native automation options in Google Ads and other platforms can save you a lot of time and money, automater beware: not every suggestion or automation option will be right for your business. The algorithms are a lot better than they were a few years ago, but PPC automation still works best with human oversight.
As long as you don't "set it and forget it", however, automation can be a huge opportunity for your business in 2019. It can help you improve the performance of your campaigns and save you from countless hours of mind-numbing work, enabling you to focus your efforts on more important—and human—tasks like writing copy or building landing pages.
2) Chatbots
You can't talk about AI and marketing without talking about chatbots. Last year, chatbots really took off. In 2017, less than 2% of customer service incorporated chatbot technology. By 2020, that figure will have increased by more than 12x!
Chatbots aren't just limited to customer service, however. They also present a real opportunity for marketers.
I mean, who really loves responding at all hours of the day and night to chat messages on your site, Facebook, Instagram, Twitter, Snapchat, etc? While messaging is a great way to build relationships with your audience, it's also incredibly time-consuming.
Well, anytime something is incredibly time-consuming, it's often a great opportunity for automation. Online messaging is no exception.
To put it simply, marketing chatbots can be used to automate much of the tedium of engaging with people on your site and various social media platforms. If you're worried about whether or not that will offend people, don't. 1.4 billion people are already interacting with chatbots and 80% of businesses are currently using or planning to implement chatbots by 2020.
For example, Uber has been using chatbots for years. Their bots make it easy to hire a car from all sorts of platforms: Facebook Messenger, Slack, Google Maps…and more! In addition, you can easily use their bots to track your ride, get arrival estimates or even make payments.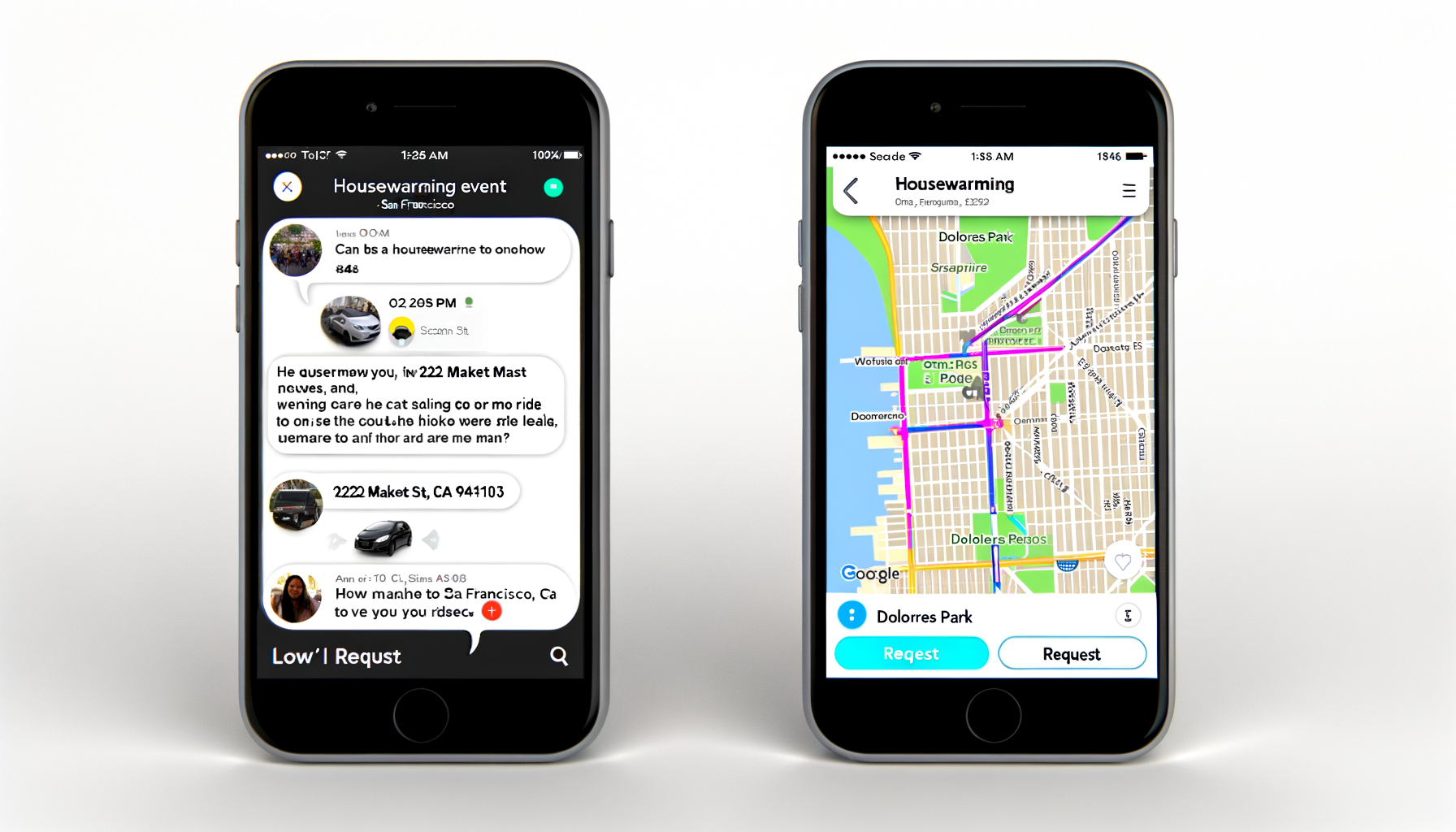 As it turns out, many customers prefer chatbots to humans because they're quick, accurate and patient. Sure, they're not perfect for every customer, but if you set things up right, chatbots can be a great way to make life easier for you and your customers.
3) Video Marketing
Video marketing was big in 2018, but it promises to be even bigger in 2019. While creating effective marketing videos is certainly more work than writing a text ad or letting Google auto-create a display ad for you, video is an incredibly powerful marketing medium that can do wonders for your business.
For example, remember the whole Tide Pods fiasco last year? Tide took to YouTube to address the issue and produced a simple video that got over 500,000 views:
https://youtu.be/-DrC_PF_3Lg
Whether you're trying to manage a fiasco or drive sales for your business, video marketing is one of the best ways to reach and engage with your target audience. If you need a little more convincing, consider the following:
Although video advertising is harder and more expensive than more traditional forms of digital advertising, one thing is for certain: your competition is already investing in video advertising. If you don't figure out how to do video right in 2019, you'll just fall further behind.
4) Influencer Marketing
Trust is a key part of the marketing and sales process. The problem is, most people have been exposed to so much marketing for so long that they don't trust brands very much anymore. In fact, Nielsen reports 92% of people trust recommendations from individuals—even if they don't know them—over brands.
That's a real hurdle…unless you can figure out how to put that statistic to work for you.
While people might not trust what you say about your business, they do trust what others say about you brand—especially if those others are respected influencers.
Twitter reports nearly 40% of Twitter users say they've made a purchase as a direct result of a Tweet from an influencer. Those numbers are often even higher for Pinterest and Instagram!
People trust people, so influencer marketing is a way to build your business trust. When you align your business with an influencer, not only do they bring their loyal audience to your business, they also bring an audience that already trusts them and—by extension—you!
For example, frozen food retailer Iceland "ditched celebrities in favour of real people, tapping into a dedicated community of micro-influencers" like "real mums". They partnered with influencer Channel Mum to create content like the following and their approval ratings jumped from 10% to 80%.
Influencer marketing is becoming one of the most effective ways to attract customers. After all, today's consumers are a different breed from previous generations. They want to make purchasing decisions on their own, without your ads.
Instead, they want to hear about your business through someone they trust. So, if you are looking for a powerful ecommerce strategy that will generate trust in your business, influencer marketing might be perfect solution!
5) Direct Messaging
We now live in an "instant" world. We expect to be able to pop open our phones and have instant access to anything and everything—especially communication.
In recent years, direct messaging on social media has evolved to help fill this need. By pressing a few buttons, you can communicate with anyone, anywhere. In addition to connecting people across the world, this is an incredible opportunity to get in front of your target market in an area that they pay a lot of attention to: their messaging inbox(es).
Direct message marketing is a great way to get promotions, sales and other business results in an instant and personalized way. Whether it's sharing a URL tagged image, a message to visit your link in bio or something else, direct messaging can be a personalized way to inform people of things coming up, being run or changing in your business!
Online businesses communicating with customers often use direct messages for order and product questions, telling clients about how they can invest or become involved with your business or simply to reach out for reviews out of the public eye. This can be a meaningful way to create a positive and unique customer experience that can set your business apart from the others.
6) Micro-Moments
When you have a question and need answers, where do you look first?
Maybe you're traveling and need a quick bite to eat. Do you pull over and ask someone? Drive around until you see a billboard? Or do you whip out your phone and ask Google?
Perhaps you're repainting your walls and need suggestions on how to keep your new paint off of your trim. Do you head to Home Depot? Take a trip to the library? Or do you search for a DIY video on YouTube?
Over the last 10-20 years, the internet has completely changed the way we view information—especially now that smart phones are always an arms length away. If you need directions, instructions, or recommendations, all you have to do is jump online for a few seconds and you can usually find what you're looking for. As a result, the internet has become a key part of every aspect of our lives.
We don't just visit the internet, we live in it.
Google refers to all of these different mini-interactions with the internet as "micro-moments"—unique opportunities to market your business at the exact moment when they'll be most responsive to your message.
According to Google, there are four key micro-moments: "I want to know" moments, "I want to go" moment, "I want to do" moments and "I want to buy" moments. Depending on your business and what you're trying to market, every single one of these moments may not apply to your marketing strategy, but identifying which online moment you're targeting can help you get better results.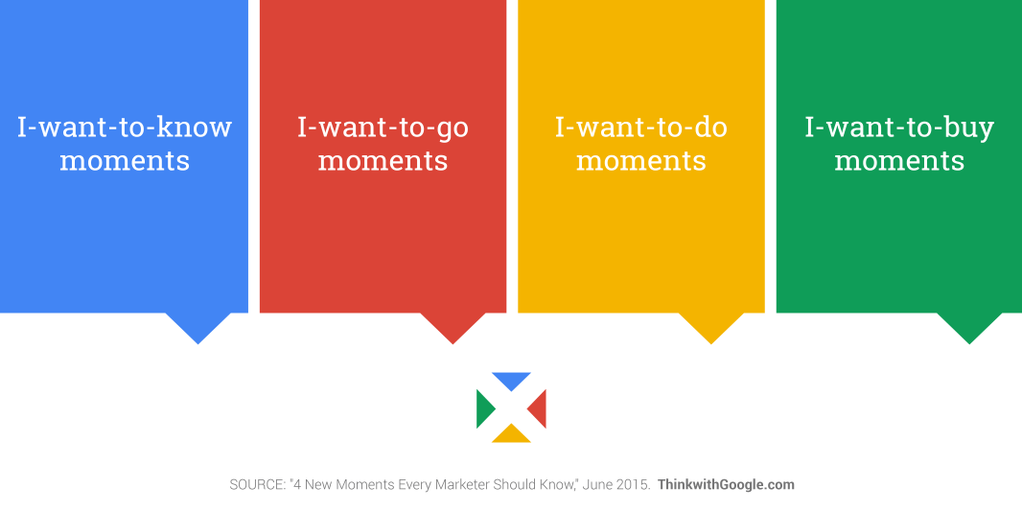 It's not rocket science, but "micro-moments" are a great way to think about how your marketing applies in the digital space. To inspire you, here are a few examples of how different brands use micro-moments in their marketing.
7) Social Media Stories
Social media stories may have started with Snapchat, but the popularity of the format has led Instagram, Facebook and now YouTube to launch their own version of this communication format.
To put it simply, "stories" and other live video content are a huge opportunity for businesses in 2019.
As I mentioned earlier, video marketing is the wave of the future. Going live adds two elements to video: feelings of "FOMO" and audience interaction. Case in point, Livestream just conducted a study that revealed that 80% of users would rather watch live video from a brand than read their content marketing posts.
People process video and images faster than text-based content and 67% of audiences who watch live stream videos will purchase. Brands can see unprecedented levels of engagement with live video content, so why miss out on a chance to engage with your audience?
Conclusion
2019 promises to be a big year for marketing. Last year, we saw a lot of new tools, features and opportunities come into their own—now it's time to put them to work for your business.
Whether it's using artificial intelligence to upgrade your marketing performance, chatbots to reach customers in their social media inboxes or live video to "get real" with your target audience, each of the seven top marketing trends in this article represent a golden marketing opportunity for your business. Which ones will you take advantage of in 2019?
Incidentally, if you're looking for help putting some of these top marketing trends to work for your business, let me know here or in the comments. I'd love to help!
What do you think of the trends on this list? Are there any additional trends you think should be added? Leave your thoughts in the comments.
Leave a comment