Getting Noticed: 9 Tips for Creating Successful Ads for Social Media
by Sarah Rodriguez • October 22, 2021
By Sarah Rodriguez, Vice President of Design and Creative
Last week we covered how to maximize both paid and organic social content for Black Friday, so this week we wanted to share some practical tips to create successful and catchy ads for social media, geared towards connecting with your target audience and enhancing their experience with your brand.
According to Jarrett Jensen from shopPOPdisplays, it only takes about 50 milliseconds (5/100 of a second) for a viewer to form an opinion about your brand and determine whether they want to learn more. He says, "To put that into context, that's about half as long as a human blink lasts (a blink is 100 milliseconds, on average.) The good news is that MIT neuroscientists found that the brain can identify images seen for as little as 13 milliseconds."
Keeping this in mind, here are 9 tips to get the most out of your creative approach as you create ads for social: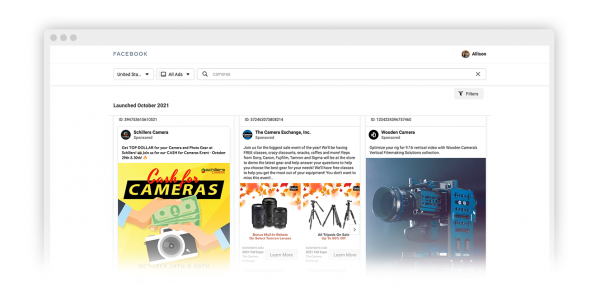 Tip 1: Do your research
It always helps to have context about the landscape before getting started. Use Facebook Ad Library to look at competitors and take note of the types of ads other marketers are running on places like Facebook and Instagram. Don't forget to also browse YouTube to look at ads, taking note of what grabs your attention and considering how your audience might also respond.
Tip 2: Remember the context of where the ad will be posted
Let the platform you plan to place the ad on inform your approach. The type of ad you create will greatly depend on several other factors. Will there be any overlays on top of the ad? Will users be able to skip the ad? How much of the ad do audiences need to consume in order to know what you're selling?
Tip 3: Use motion when you can
Any sort of motion (from a full video to simple gif) will grab the attention of your audience in a busy feed. Motion also gives you the opportunity to share more images and information using less real estate. For more on this, check out this blog post on video and motion content and why it works.
Tip 4: Make sure your images have the correct ratios
Double check that images are sized correctly for each platform. We love this guide provided by Sprout Social. With multiple platform options, ideally you want to make sure you have the correct sizing ratios built for each placement (ex. Landscape vs Horizontal). Choose your assets and layout under the assumption that you'll be making multiple different formats or sizes.

Tip 5: Tell a cohesive story with all of your content
Bring your brand to life and create interest as you tell cohesive stories. A great way to do this is by using videos to share short stories about your products and brand values. Even if your ad doesn't have a character narrative, make sure you have a beginning, middle, and end that people are compelled to follow, and don't forget about the "hook". A hook is something interesting that happens at the very beginning of your video to draw in viewers. Don't wait until the end to wow your audience.
Tip 6: Focus on topics your audience is interested in
Use Reddit or other social media groups as a tool to find hyper-focused audiences to make headlines and create copy that speak directly to what your audience is talking about organically. For more great insight into how to switch it up even further, check out this article about how to keep your feed fresh and your audience interested.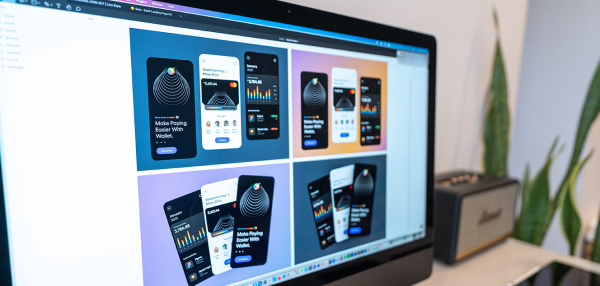 Tip 7: Test your content and remember the principles of design
Make variants to test—the data will speak to the details of your target audience. Additional variants and refreshing creative can help prevent ad fatigue. Take inventory of the colors, font, and images you're using in your design. Keep the principles of design in mind: balance, white space, hierarchy, etc (trust your instincts if something feels off in an ad) and don't underestimate the use of good/interesting typography to elevate an ad.
Tip 8: Create urgency
During the holiday season, everyone is running ads. It's more important than ever to stand out from your competitors. Use urgency (ex. "sale ends in 24 hours"), exclusivity ("we never do sales like this") and high-value (ex: emphasize the better deal the customer is getting).
Tip 9: Theme
Holiday and campaign-themed ads help let potential customers know there is a Black Friday or other seasonal specific promotion happening, which means they're more likely to stop scrolling. Get creative with design elements and copy and capture the attention of your audience.