10 Customer Retention Strategies to Boost Sales
Ecommerce
•
Marvellous Aham-adi
June 12, 2020
Customers are one of the most important factors that determine the success or failure of any business.
You might have the best product or inventory in the world, but if you don't have adequate strategies in place to retain customers, your business fails.
Why should you bother with retaining an existing customer when you can just get new ones?
It cost 5x more to acquire a new customer than retaining an existing customer.
The success rate of selling to an old customer is 60-70% compared to the success rate of selling to a new customer which is 5-20%.
Just increasing your retention rate by 5% can lead to a 95% increase in profit.
Losing customers not only affect your revenue, but you also lose the resources you used in converting them.
The question now is – how do you develop a customer retention strategy to help retain your existing customers and make them happy?
In this article, we have detailed ten customer retention strategies that help you to stop losing customers and also boost your sales in the process.
1. Create a Customer Loyalty Program
The reality is that customers are loyal to businesses that help them achieve their goals. If your competitor offers your customer a better offer, you can be sure that they will take it.
This is why you need to create a customer loyalty program. A customer loyalty program rewards customers for their continued loyalty. Show your customers that you appreciate them choosing you over your competitors. This is one of the most effective ways to build a loyal band of customers.
Instead of just offering just a product or service, offer customers an experience.
Customers today are making purchasing decisions based on more than just price. Factors such as shared values and having an emotional connection with brands are affecting the buyer's decision.
Customer loyalty programs allow you to interact with the customer beyond the initial point of purchase. It allows you to deliver more value to the customer and show them that you share the same values.
A feature you can add to your reward program is structuring non-monetary benefits around customer values.
Studies have shown that two-thirds of customers are willing to spend more on a brand that shares the same social or political values as them.
A good example is TOMS's customer loyalty program. For every purchase that customers make, TOMS support important causes like animal welfare, maternity health, clean water access, and eye care.
Incentives like free shipping on their next order or rewarding customers with a special discount and perks in exchange for repeat purchases can also help you turn first time shoppers into repeat customers.
2. Develop an Onboarding Program
An onboarding program is a process in which new customers get acquainted with the products or services offered by a business. Proper onboarding helps a new customer to learn everything they need to know about using a brand's products instead of learning on their own.
This strategy influences the process of integrating a new customer into the company. It starts when a customer purchases your product and ends when the customer has a good idea of how to use it. This can usually take weeks to months.
Why should you implement customer onboarding?
Users can quit using a product if they don't know how to use it effectively. Instead of spending valuable time trying to learn how to use the product, most customers just look for another solution.
The initial reaction that a customer gets from dealing with your business influences their decision of sticking with you.
A study from Harvard Business Review states that "an increased focus on onboarding offers a significant or moderate positive impact over the life of the contract for revenue, client renewals, and client referrals."
A new customer onboarding program includes things like phone calls with customers, a home visit from a technician, and numerous email exchanges.
Some reasons to invest in customer onboarding:
You get valuable feedback from customers on how to improve your product
The chances of selling more products/services to the customer increases
Word of marketing. Happy customers are your best advertisers.
Reduction in churn if your business depends on monthly recurring revenue
3. Run Time-Limited Offers
A time-limited offer is a kind of reward a customer gets when they purchase from you during a certain period of time. For example, check out this offer from Express: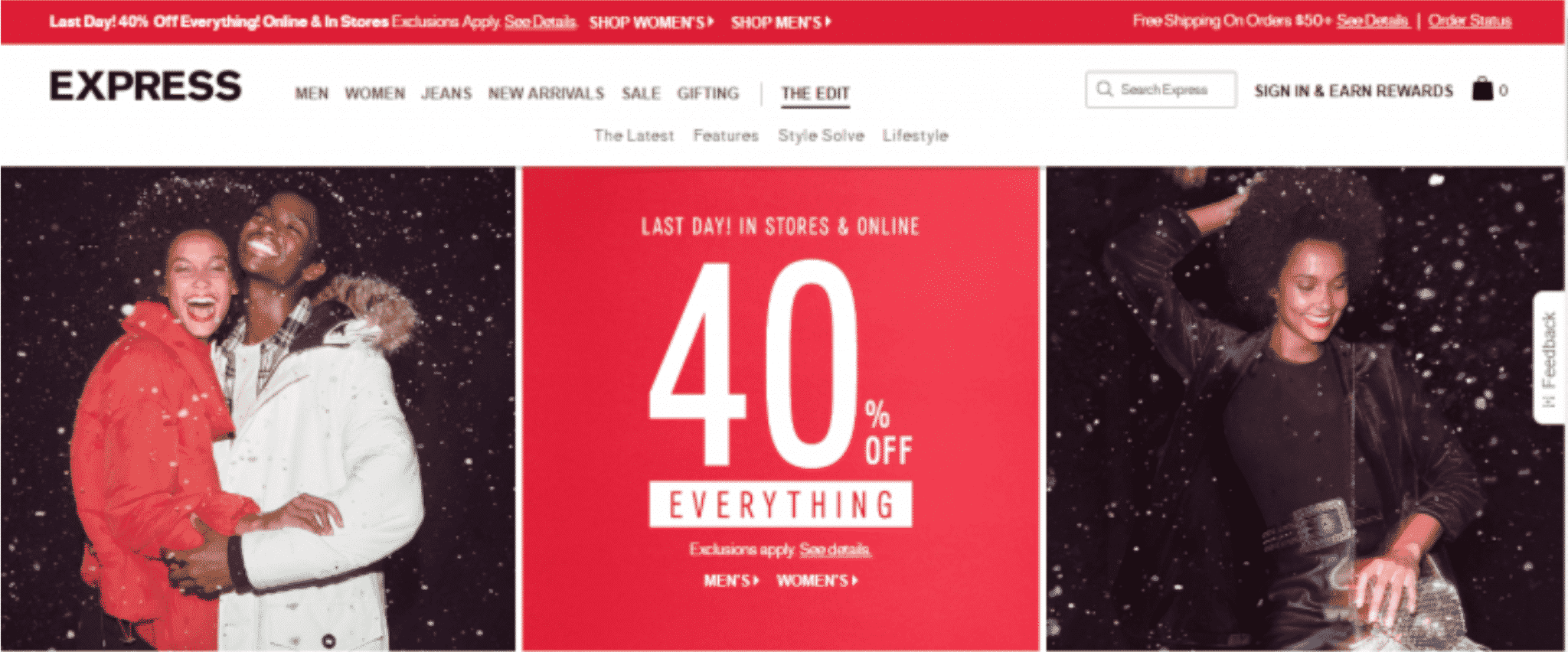 This strategy is popular among retailers and ecommerce store owners who are trying to convert customers. It also works well as a customer retention strategy.
Offers available for a limited time are a good way to draw in customers that are no longer active with your brand. Customers are more likely to buy a product when they feel like it's on sale knowing that it will be over soon.
A best practice is adding a promotional gift card to the customer's cart on checking out. This can be a coupon for another product or some kind of deal that makes them feel like they are getting immense value for money spent.
Not only will you increase your conversion rate with a limited-time offer, but adding a coupon or gift card in their cart also ensures that the customer will come back to make another purchase.
4. Personalize Customer Service
Great customer service is essential to optimize the customer's experience.
Customer experience is where a business loses or wins a customer. Delivering smooth customer service is what every business should aim for. When customers are happy with your service, they are more likely to stick with your brand for a long time.
Personalized customer service refers to delivering customer services that cater to the exact needs of the customer. It includes tailor-made solutions to customer-specific problems.
How can you deliver personalized customer service?
Understand Your Customers
To be able to build a good relationship with customers, businesses must first understand their customers. It is the duty of customer agents to interact with customers to identify their needs and pain points.
Be Available
It is important that customer service agents are available round the clock. Businesses should maintain constant communication with customers through digital channels like social media and email.
Give Customers Options to Choose From
Provide customers with multiple customer service solutions to choose from. For instance, if a customer is going through your company website, they can be offered support alternatives like live chat or calls with a support agent. Giving the customer multiple support options makes the experience more personalized.
5. Use Gamification
When done well, gamification can be very effective in improving customer retention.
Gamification is the "application of game-thinking in non-game contexts." Gamification borrows the mechanics of traditional games and applies them to business concepts, like customer retention.
Gamification involves the use of gaming elements to keep customers more engaged with your brand. An engaged customer is more likely to stick with your business.
By introducing games into the sales process, you activate the shopper's competitive instinct and hence increase engagement levels. Research also shows that the lifetime value (LTV) of engaged customers is 15-40% more than the lifetime value of average customers.
The most effective way of implementing gamification into your marketing strategy is by offering your customers rewards for completing certain actions. Create reward structures that appeal to your customers.
Some of these reward structures include:
Points system. A point system is a customer loyalty program where customers earn points based on their behaviors which then translates into different kinds of rewards
Achievement system. This system requires the customer to reach a certain level of achievement. After the customer has reached this level, they can now unlock benefits.
Competition. Customers compete with each other regularly and their scores are updated daily on a leaderboard. After the end of the competition, the winners receive a significant reward.
For example, Autodesk used gamification to increase trial engagement by 54% and conversion rate by 15%.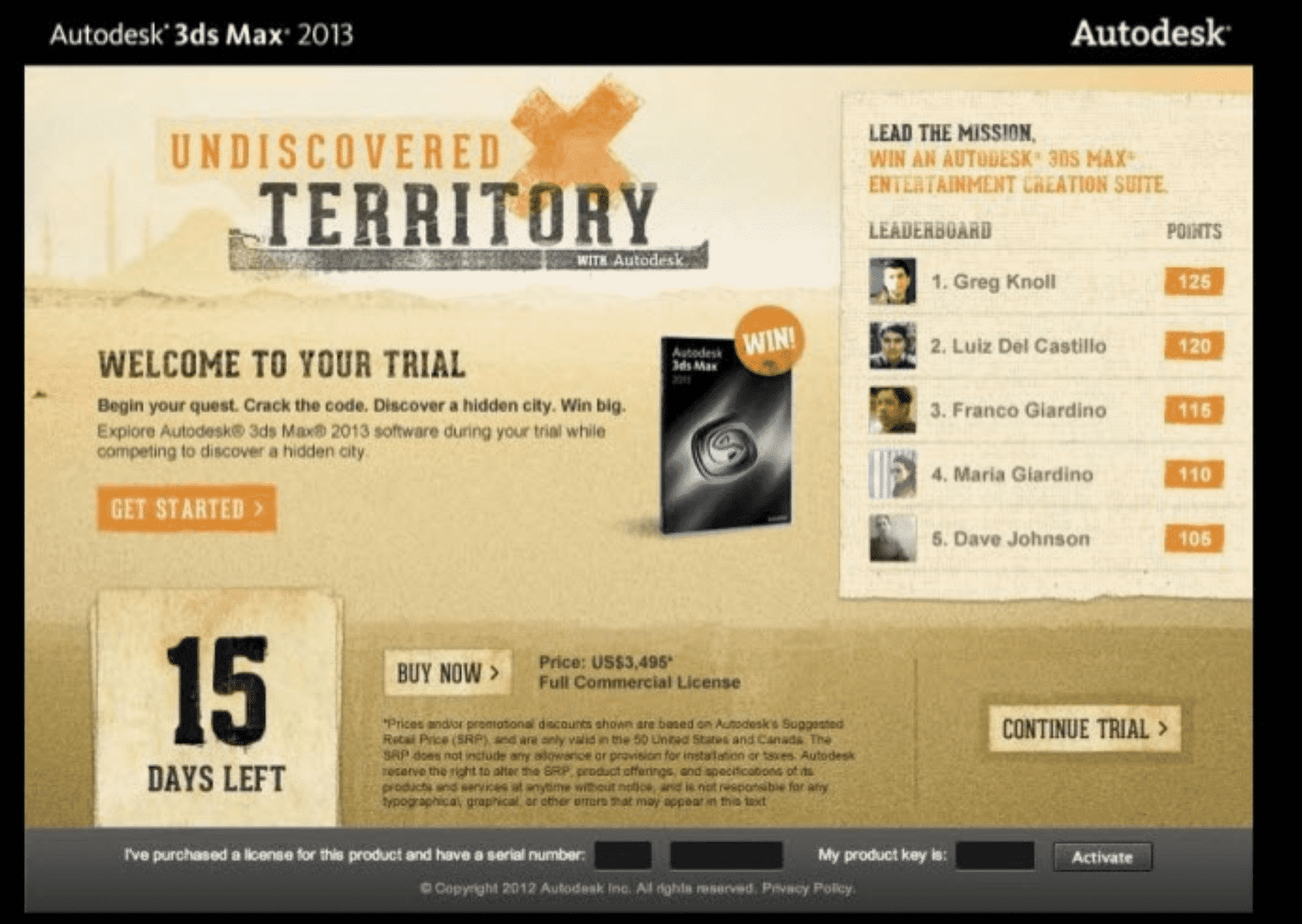 Autodesk's software is complex to use so they turned to gamification to create captivating tutorials. Their goal was for customers to use the software at least three times during the trial stages.
They implemented a strategy to increase usage during the trial period of their 3DS Max product. Participants collect points in virtual missions that allow them to advance on the leaderboard. Top users received a prize for the effort.
6. Create a Communication Calendar
A communication calendar is what you use to keep track of and also keep in touch with customers at regular intervals. It is similar to an editorial calendar that you use to keep track of your content creation, publishing and publishing schedule.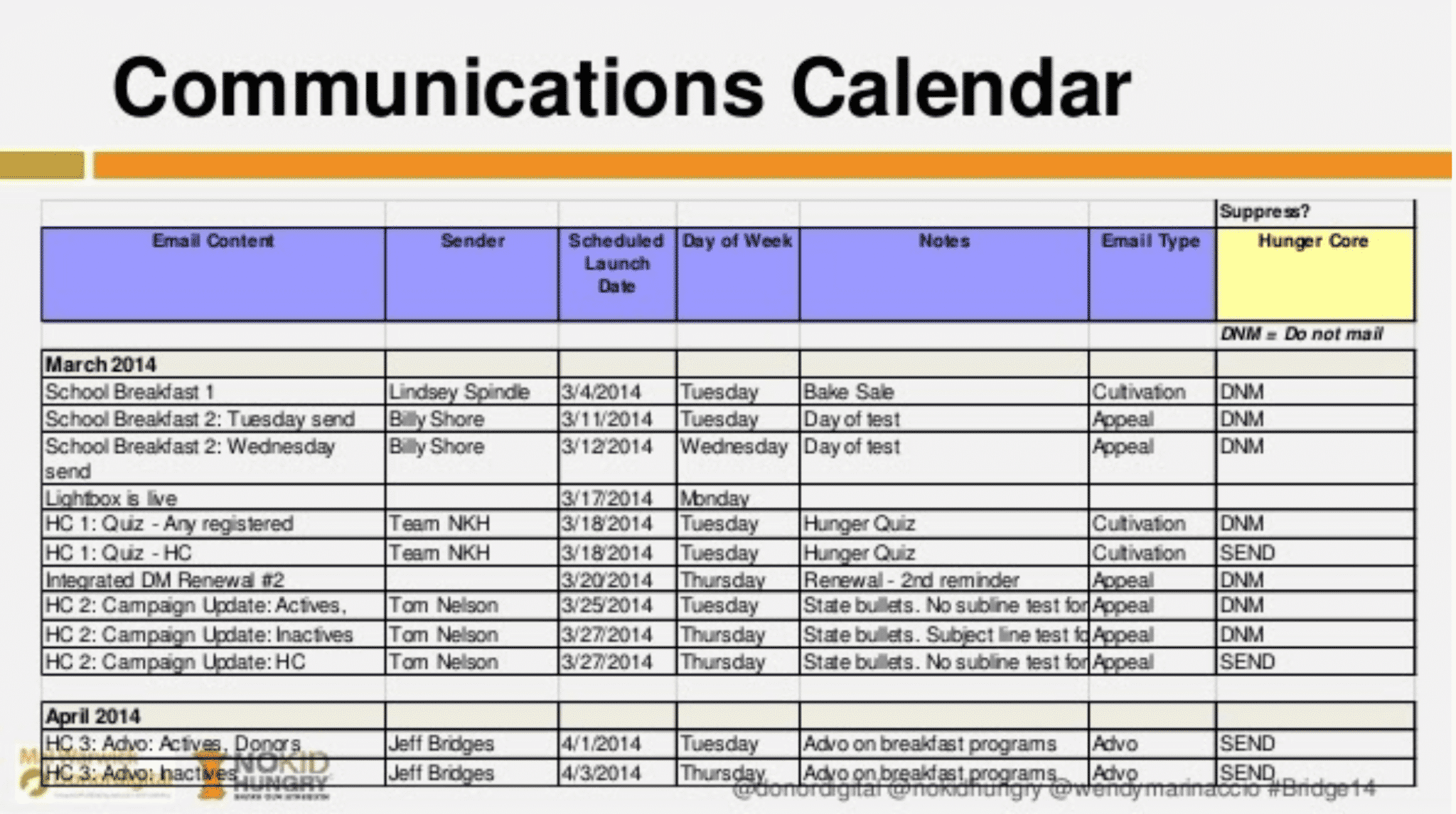 Even when your customers do not reach out to you, it is your duty to reach out to them at regular intervals. This is especially important when a customer hasn't interacted with your brand in a while. It is your duty to reach out to the customer and reignite the relationship.
Frequent communication with customers also increases their engagement level. Statistics show that businesses that communicate with their customers at least 10x a year have 300% more profit.
The most effective way to communicate with customers is by keeping a communication calendar. A communication calendar ensures that you keep track of every aspect of customer communication so you won't neglect any customer.
There are communication calendar tools online that help you to easily automate periodic communication with customers. These tools allow you to send letters, cards, appreciation messages, phone calls, and special offers periodically.
7. Educate and Deliver Value Through Content
Content marketing is one of the most effective ways to keep your customers engaged with your brand. Your relationship with the customer shouldn't just end at closing a deal.
Customers today have a lot of options at their disposal and if you do not have strategies in place to retain their attention, you will lose them. One of these helpful strategies is delivering value through content.
"Education" through content marketing can take many forms. You can offer practical knowledge (using how-tos and tutorials), theoretical pieces that dive into specific subjects, or brand-specific articles regarding your product and features.
The key here is to deliver actionable content (not fluff) in the right context and at the right time.
You can keep your audience informed by maintaining a blog, launching an email marketing campaign, or publishing newsletters.
A good example of a brand making use of content marketing is UK chocolate distributor Cocoa Runners. They use an email campaign to offer valuable insights, offers, and chocolate suggestions to their customers.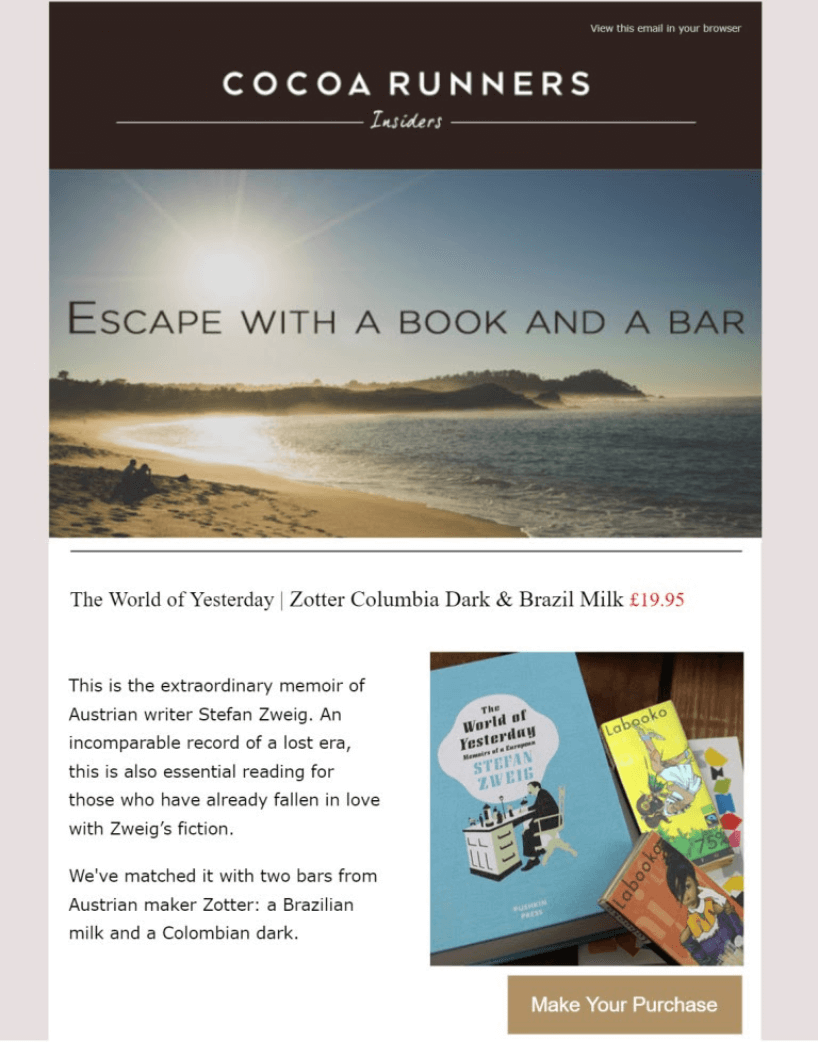 Email campaigns are great for content marketing. You can use it to educate customers, send promotional information, highlight new products and features, and offer discounts to entice back disengaged customers.
8. Re-Engage with Customers Using Marketing Automation
Marketing automation allows you to optimize customer retention marketing by scaling personalized messages at key points in the customer journey.
With the rise of personalized communications, automation offers businesses with multiple solutions to retain customers and scale customer acquisition efforts. Fortunately, there are numerous digital sales tools and applications available that help facilitate marketing automation.
One of the most effective uses of marketing automation is following up on abandoned carts.
An abandoned cart is a problem that all ecommerce store owners face. Sometimes shoppers might get distracted and leave the page without making a purchase.
Marketing automation can be used to remind the shoppers that they are products waiting for them in the cart and also incentivize them to return. With an automated email, you can offer promotional offers, suggest related products that are cheaper, or provide customer service information to help them with making the purchase.
For ecommerce businesses, customer retention is all about getting the customer to make return purchases. Marketing automation helps with that.
With automation, you can easily manage customer contacts, schedule promotional emails, send out event notifications, and drip-feed educational emails.
9. Create a Community for Your Customers
One way to retain customers is by creating a discussion board or forum on your website. Customers appreciate being the midst of other customers and it can also serve as a form of social proof.
A good example is Shopify's discussion board. Shopify store owners use it to engage with other users.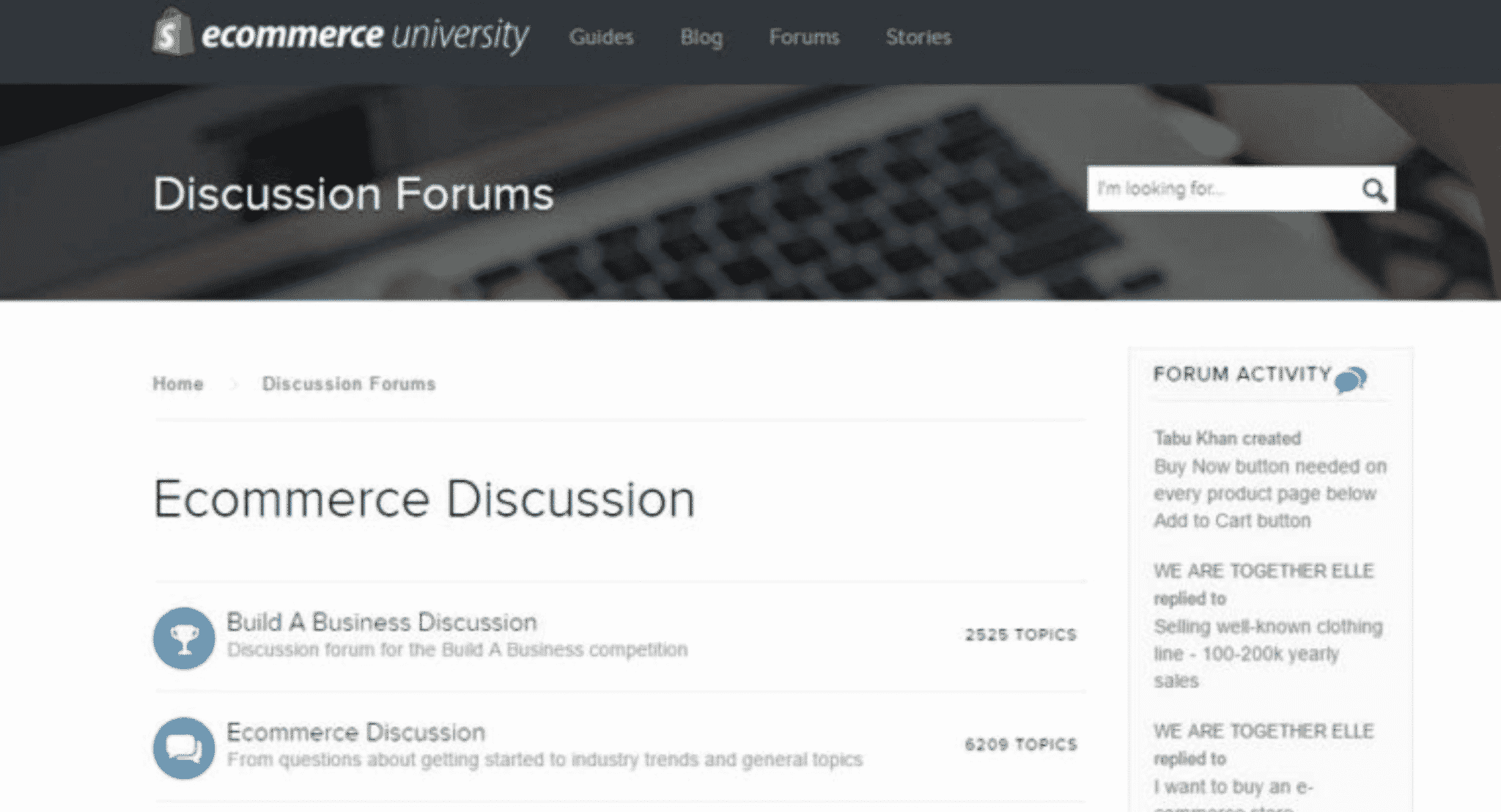 Users of the forum can raise discussion questions, challenges, and ideas they can use in boosting their stores. Customers keep coming back to the forum to learn about new product features or promos.
You can even take it a step further by rewarding your most active users. Applying gamification to the forum can also improve customer retention. A good giveaway price for active users can be offering premium programs at half the price or a useful add-on for free.
Another advantage of having a forum or community is that you learn about your customer complaints. When you see negative complaints, do not ignore them. Address this complaint openly and show how you will improve. This allows users to appreciate and trust your brand more.
10. Exceed the Expectations of Customers
Do you want to retain a customer? Over-deliver on your promise to them.
A satisfied customer will keep coming back for more. The reality is that only a fraction of businesses ever exceed customer expectations.
The higher the expectations, the more difficult it is for you to exceed them.
To avoid being on the bad side of customers, follow the age-old business saying—"under-promise and over-deliver".
With this formula, you can be sure to exceed customer expectations.
Also, a promise kept helps signal to your customer your level of trustworthiness.
Promises Are Kept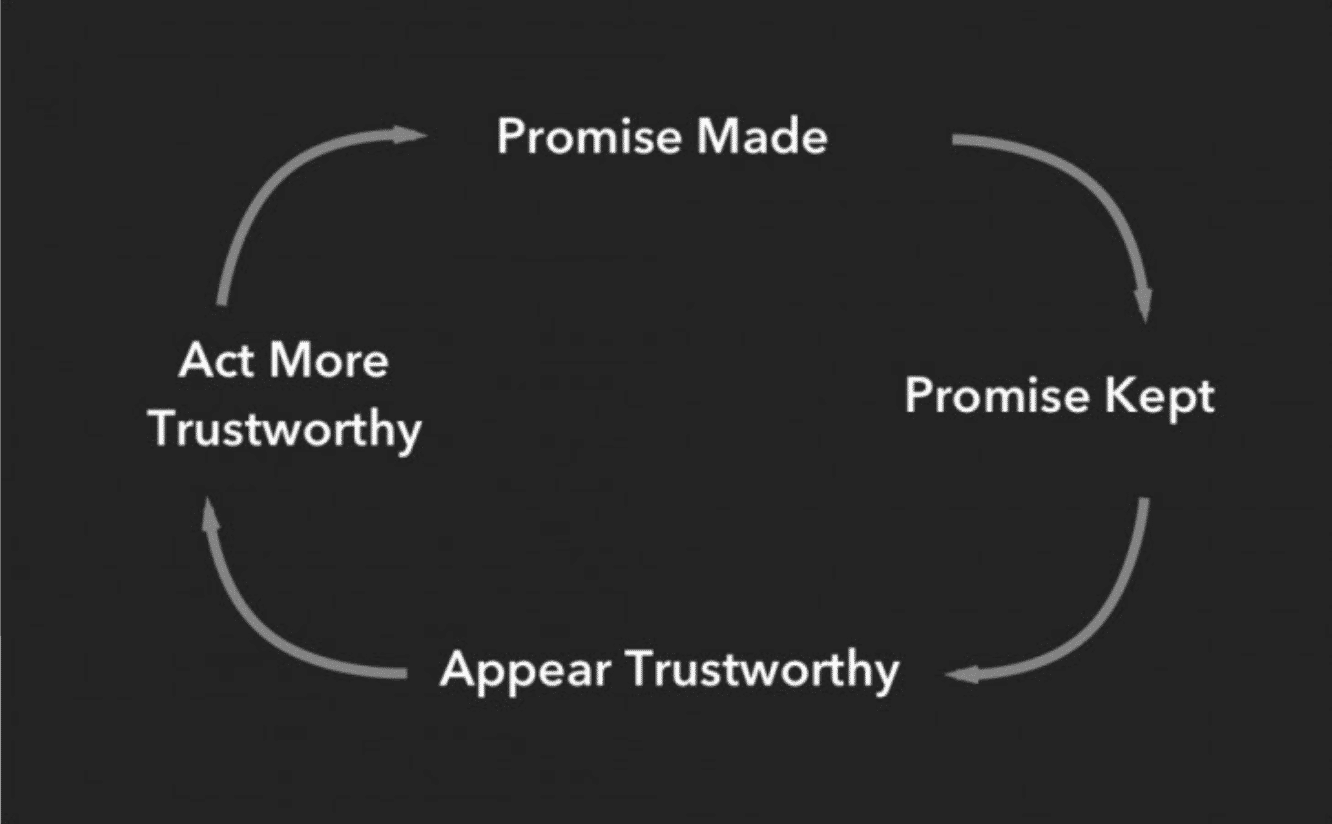 Promises Are Broken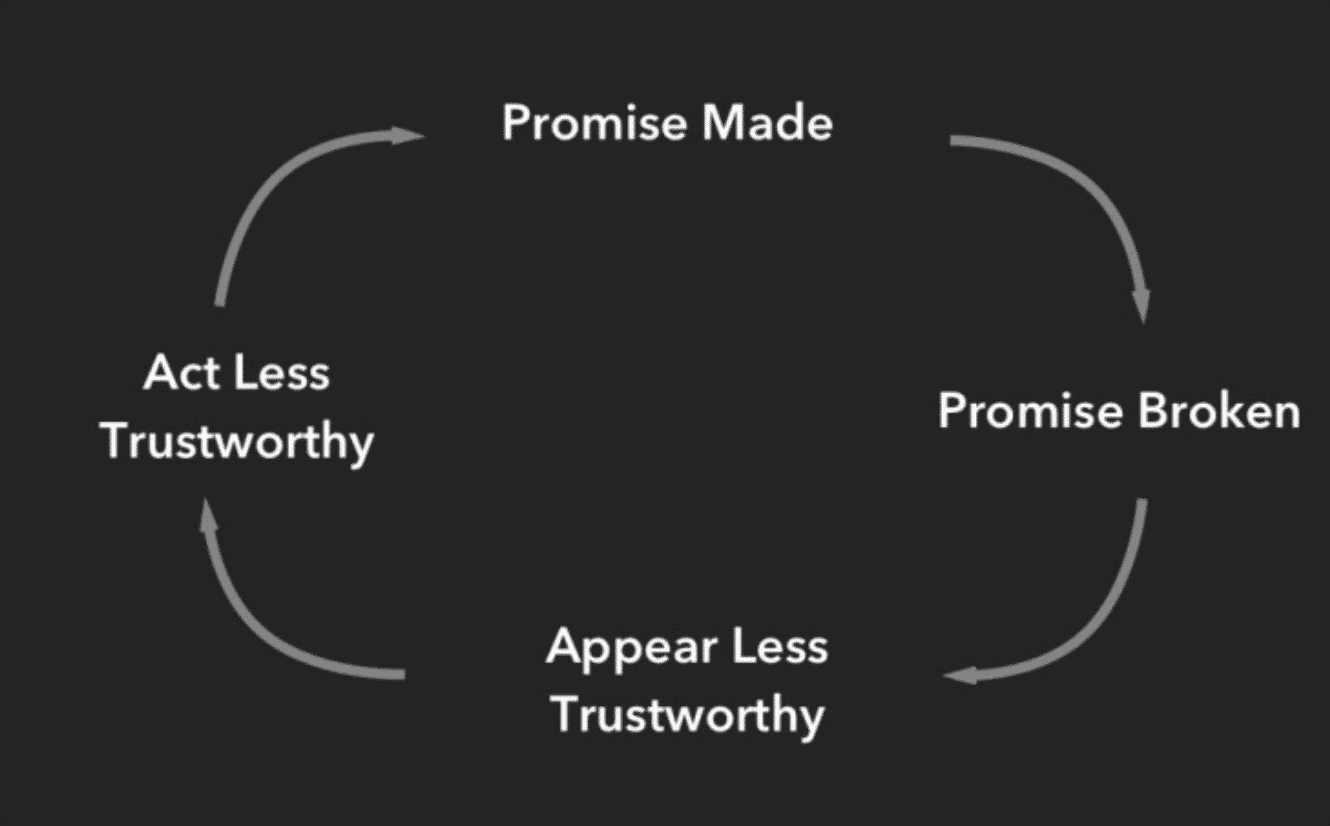 A study by Dutch Researcher Manuela Vieth found that broken promises cause us to want to punish and seek revenge upon the promise-breaker.
When a customer is unhappy with your brand, there can become bad ambassadors for your business. Not only will you fail to retain the customer, but they can also convince other prospective customers not to do business with you.
Conclusion
There you have it. These are 10 customer retention strategies you can use in boosting sales. Stick these strategies and you will see an increase in customer retention, increase customer loyalty for your brand, and reach your business goals faster.
What are your thoughts on the best customer retention strategies? Leave your thoughts in the comment section.
Leave a comment