How to Write Product Descriptions That Convert With 7 Fast Tricks
You work endlessly to get users from an ad, an email, or a search engine all the way to your site, and then all the way to a specific product page. But they're here now, they're looking at what you have to offer, and that means there's a good chance you're considering it.
You don't want all that effort to go to waste with a weak product description, which is sure to lose you the conversion in the blink of an eye.
Believe it or not, though, this is something I run into frequently. Brands are willing to pull out all the stops (and huge budgets) for site copy, but they neglect to do the same for their product descriptions, thinking the momentum from the homepage will be enough and not wanting to invest the time, money, or effort into a hundred different product descriptions.
Writing high-quality, high-converting product descriptions can be easier than you'd think, however. You just need to know the right tricks to make it happen. In this post, we're going to look at 7 reliable and fast tricks to help you write great copy for your products quickly so that you can start increasing conversions instead of losing them.
1. Make It Digestible
Good product descriptions are easy to scan, allowing users to find the information they need quickly. You never want to have a giant block of text, with paragraphs upon paragraphs of info, because people will feel overwhelmed and not even bother reading further.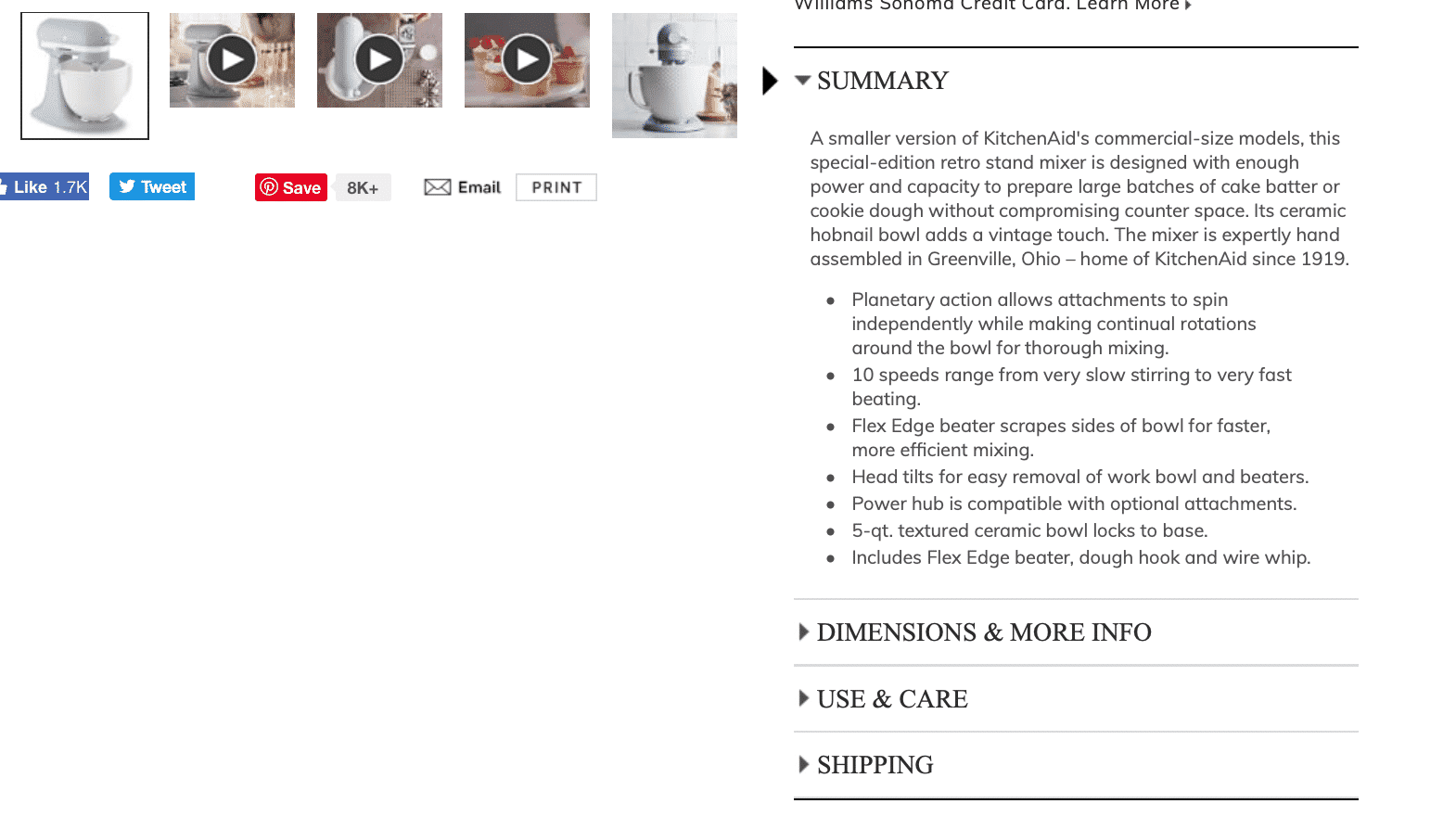 The following formula (or variations on it) typically work well:
A two or three sentence introduction explaining what the product is and why it's valuable.
A bullet list of features or benefits
A section with technical information, like height, width, materials its made from, or terms and conditions
A care and instructions section, which can be placed under a different tab in the description.
These easy-to-read descriptions will help people find what they need quickly, and it will make it easier for them to see if the product is right for them. This is important, because the more information they can get, the better they'll be able to decide if it's right for them. This means happier customers and fewer return rates, which is a win for your business.
2. Look at Your Competition
When writing your product descriptions, it's typically a good idea to double check your competitions' and see what features and selling points they're using to drive conversions.
If they're listing features that you aren't, they could be the ones to get the sale, even if you offer it, too. You need to make sure that you're listing all features that users might be looking for to make your copy competitive.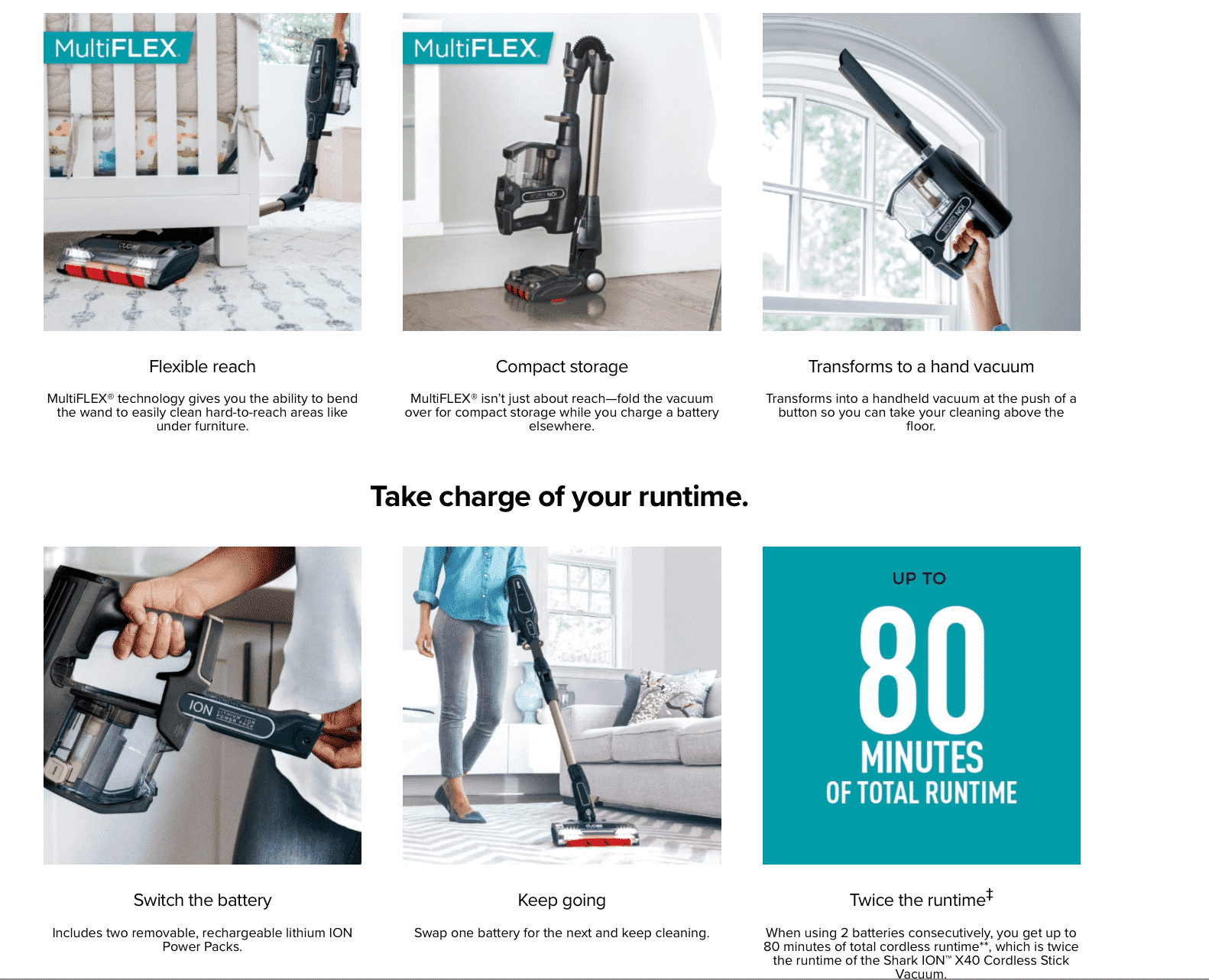 These two different sites have similar products, for example, and each promotes long run times, effectiveness, and the ability to convert to a hand cleaner. Dyson's, however, goes for a more scientific approach, and they list more features, like the floor type sensing feature, larger bins, and dirt capturing abilities.
Even though they have a shorter run time, the rest of the description makes Dyson seem more high tech. Most of Shark's description focuses on run time, but most people don't need to vacuum for 80 minutes straight. Find ways to set yourself apart, and you'll have better luck.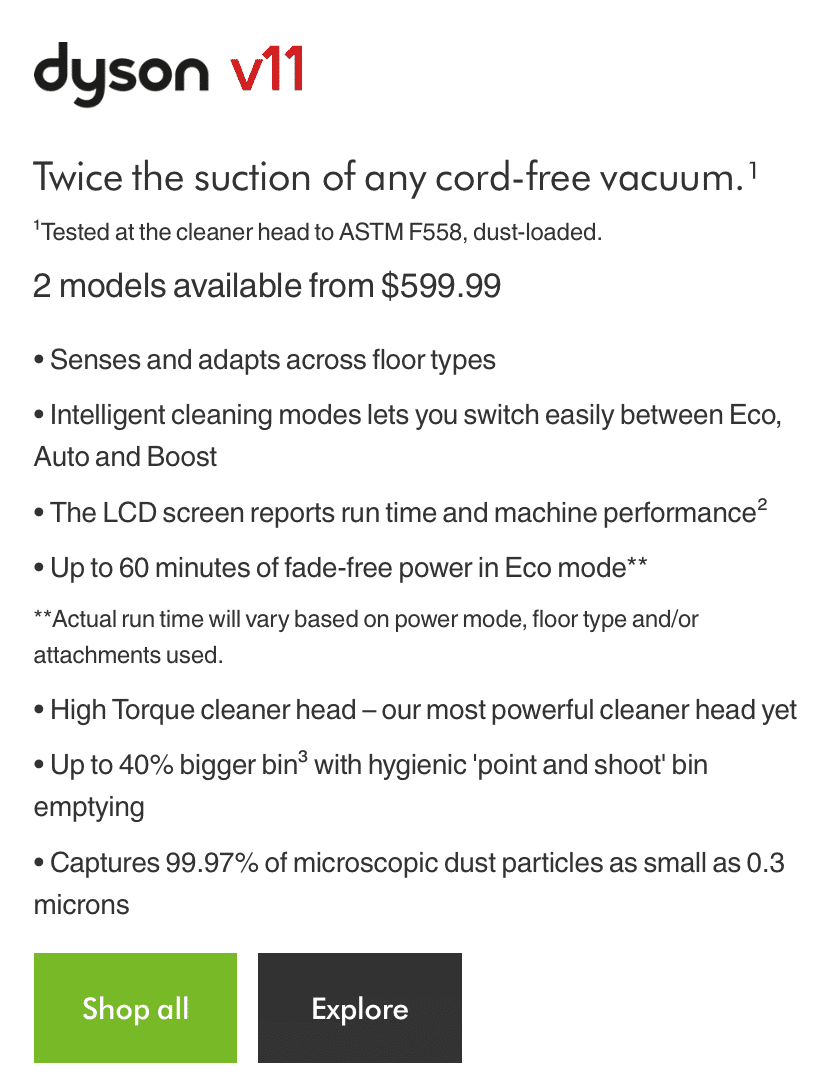 3. Incorporate Branding
Incorporating your branding into your product descriptions is an excellent way to set yourself apart, keep users engaged, and actually make your product descriptions fun to read. Fun to read means higher retention rates, which can directly mean more sales.
If you need an example of how to do this, look no further than Colourpop. This youthful, fun, pop-culture-friendly makeup company has strong branding, and it got all the way down to their product descriptions.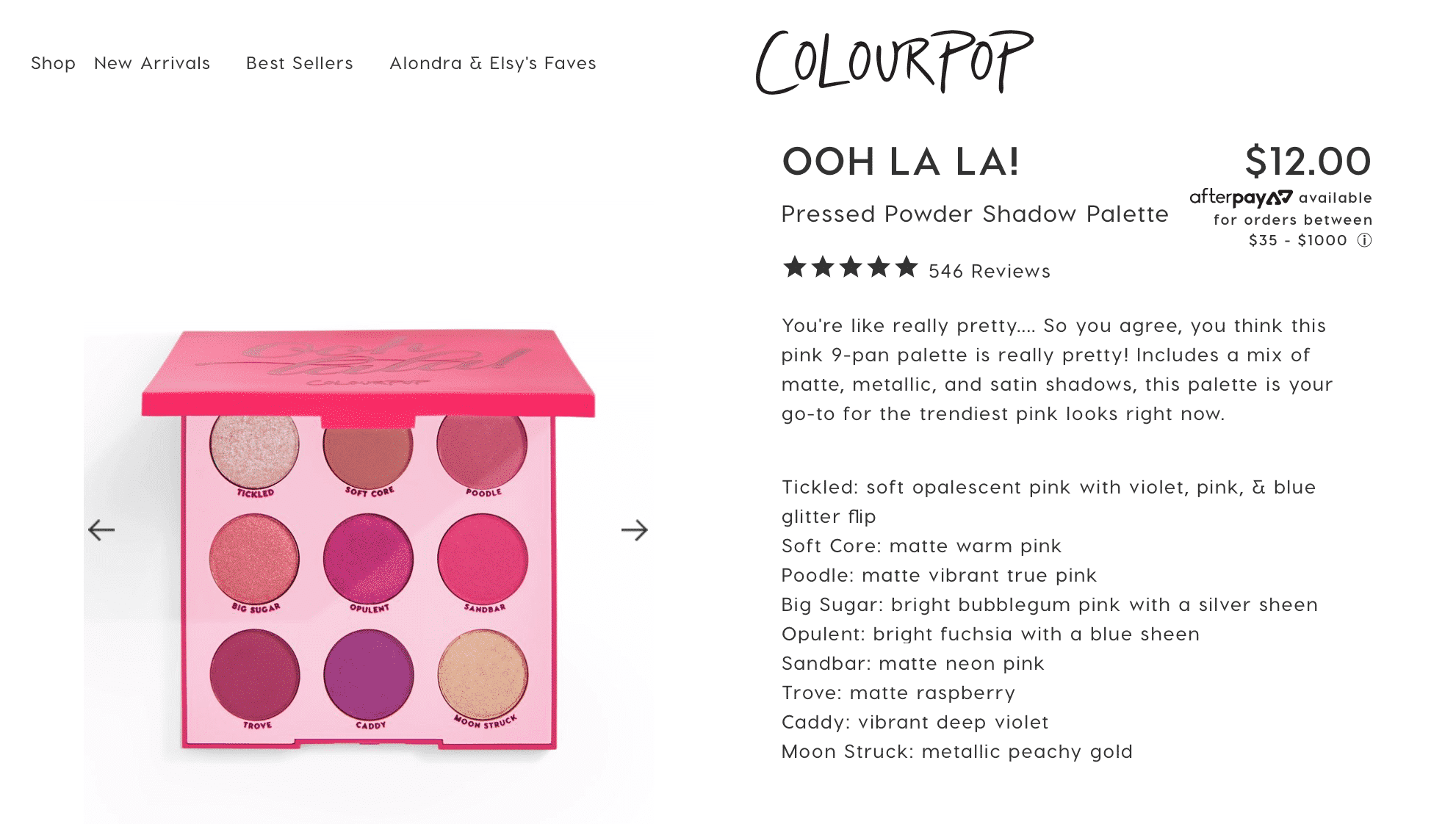 This product description, for example, starts with a quote from Mean Girls that their audience will immediately respond to. It's something that the audience will recognize and connect with, and it's one more step towards getting a conversion and helping yourself stand out.
4. Tell a Story
In those few sentences at the beginning of the product description, tell a story. Explain how it's a one-of-a-kind product, or how NASA engineers developed this mattress, or how you can start your morning strong with a bright cup of coffee without ever getting out of bed.
These are simple stories, but they're effective ones, and it gives you the chance to tell people why they need this product in their lives.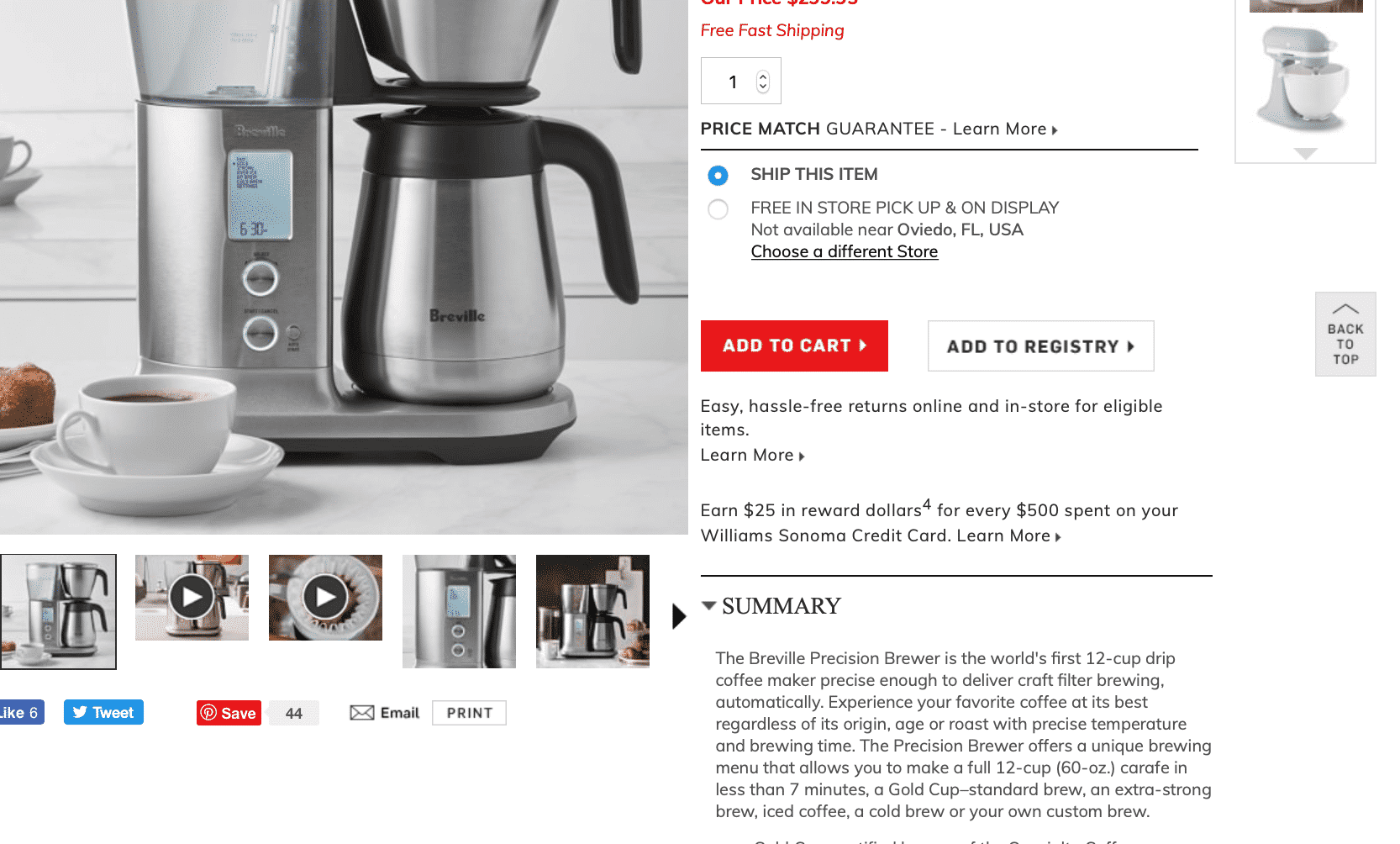 Even something as simple as "You'll love cooking your family dinner every night with these pans that are just as reliable as you" can go a long way, because it helps people visualize themselves using what you're selling, and once they can picture it in their lives, you're a lot closer to a conversion.
5. Make Good Use of Bullet Points
This is a simple tip, and by now you'll have noticed that pretty much every great product description we're featuring uses bullet points to keep things easy to read.

Some product descriptions will use a combination of bullet points and font options like bolding or italics to emphasize the biggest selling points, while still offering additional context. This is much easier for people to read than a full paragraph, and that's incredibly valuable.
6. Explain What Makes You Different
Your brand has a unique selling proposition (and if it doesn't, it should), and your products should tie into that.
When you're writing each individual product description, take the opportunity to see if you can find anything that makes this product different from or better than anything else on the market.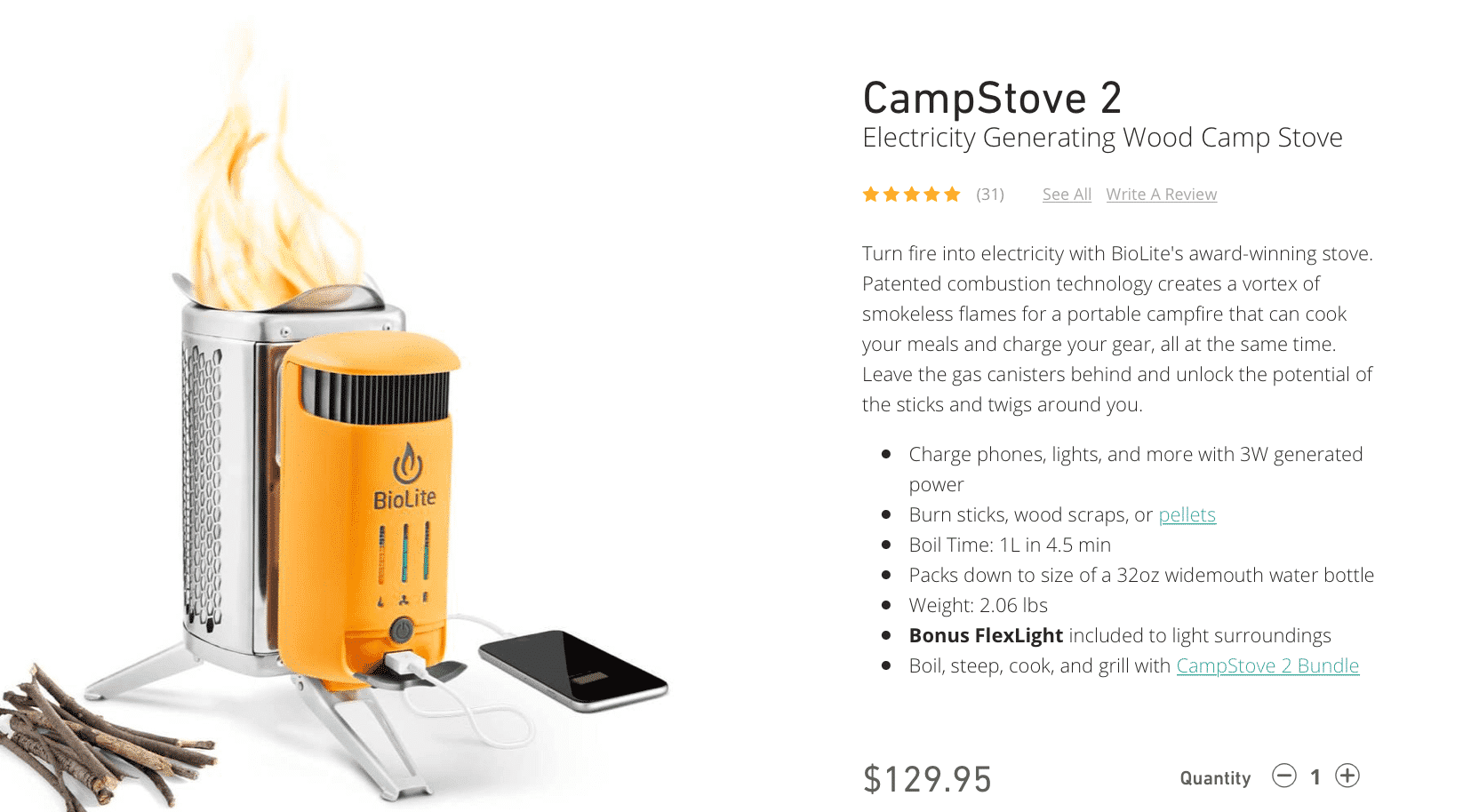 Is it award-winning? Using the latest and greatest tech? Featured by an influencer, or clinically tested to be reliable? Throw out all the stops here. This isn't the time for the humble brag, after all, so tell people exactly why the product is great and why no one else can come close to beating it.
7. Ask Yourself What Questions You'd Have if You Were the Customer
At this point, your product description is pretty much complete—you've got the key information listed, your storytelling set, and everything is ready.
Now go back one more time and really ask yourself what questions you'd have about this product if you were the customer.
I know that when I'm buying jeans, for example, I like to know the inseam because I'm a petite size and want to know if things will need to be tailored. When I was buying my leather hiking boots, I wanted to see that they were water resistant, and when I bought my dogs' food last month, I wanted to know how to store it.
Think of any single question that your customers might have, and if your product descriptions can go further to answer it.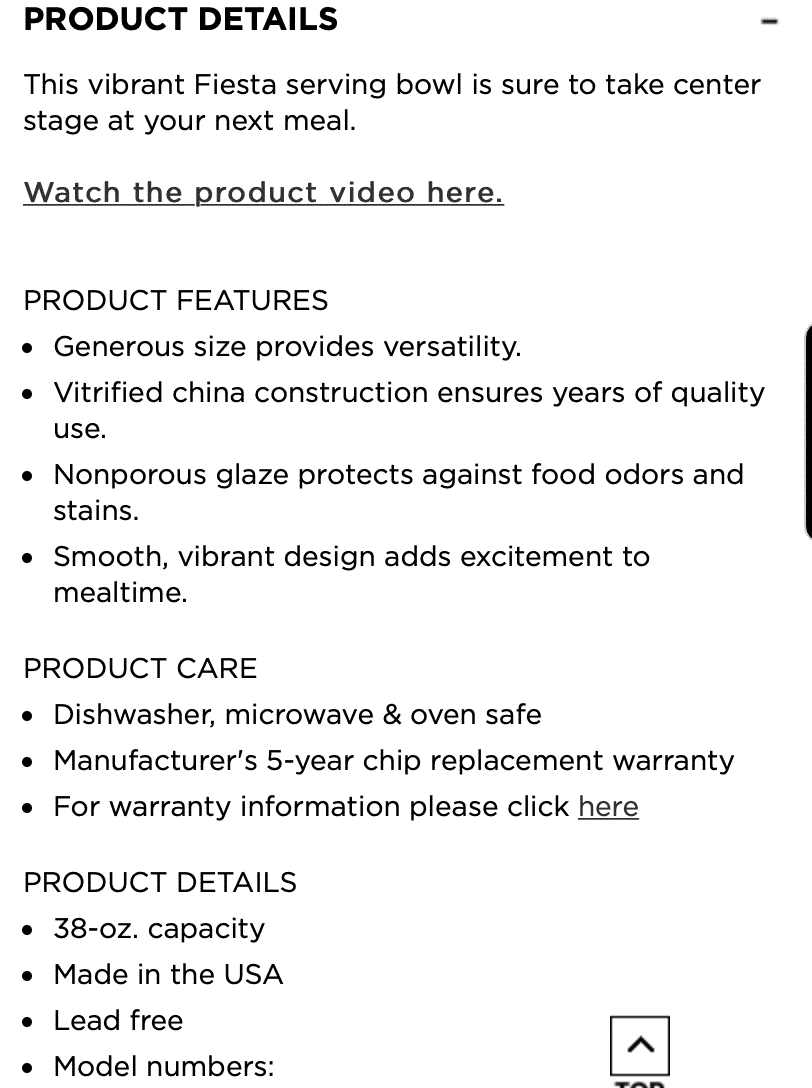 In some cases, this might include specific details like "lead-free," manufacturer or warranty information, or care instructions. These are important—if users don't see something like "lead-free" or "under warranty" listed and it's important, they'll assume the worst and go elsewhere. List it clearly.
Conclusion
Product descriptions are an essential part of the online sales process. Since you don't have a living, breathing, smiling salesperson to help people find what they need and your customers can't see the items for themselves in person, it's all on your product descriptions to do the selling for you. Follow these 7 easy steps, and you'll be writing higher-converting product copy in no time.
Have your product descriptions ready and just need help funneling some traffic to them? Check out how we can help with your PPC campaigns here.
What do you think? How do you write product descriptions that convert? What tricks and strategies do you use? Share your thoughts and questions in the comments below. 
Leave a comment