Paid Search: The Digital "King of the Hill"
by Cydney Hatch • February 16, 2018
As a kid, you might have played the game "king of the hill" where the objective was to stay on top of "the hill" or designated space as the "king." Other players might push and attempt to knock the current king off and take their place, becoming the new king.
Sound familiar?
With that said, you probably already know how search engines work and how SEO can help your business get a better ranking, but sometimes even the best strategies are not enough.
The solution? Just use a classic medieval tactic and buy your way onto the throne! (either that or raise an army of the undead, but I digress…).
Like hiring a mercenary army, paid search advertising allows you to pay to become the "digital king of the hill." Yes, you have to pay for every click, but you can secure your position on top of the search engine results and use your lofty station to obliterate your competition!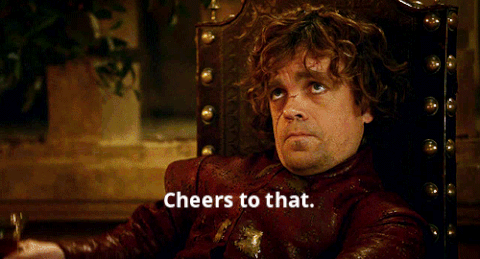 Long live the king, your business!
In this article, we're going to take a look at how to use paid search advertising to conquer the digital realm and put your business on top.
What is Paid Search Advertising
Paid search advertising uses a pay-per-click (PPC) model where every time your ad is clicked, sending a person to your website, you pay the search engine for that traffic. Basically, it's a way of buying visits to your site.
Paid search advertising is one of the most popular forms of PPC. It allows businesses to bid for ad placement in a search engine's sponsored links when someone searches on a keyword that is related to their business.
So for example, if I wanted to search for a "Game of Thrones" shirt on Google or Bing you would see the following examples of search engine advertising: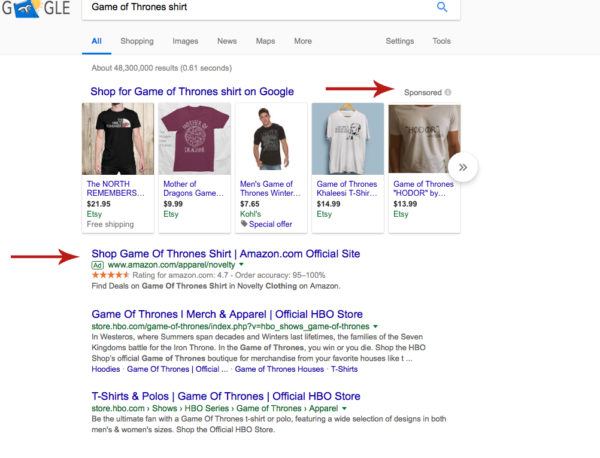 As you see, the companies that advertise on Google are given a top priority on searches and therefore will most likely have a higher conversion rate.
If you are like me, I do not want to click through website after website to find what I am looking for, so therefore placement will matter! To be at the top, you have to pay at the top!
The same goes for Bing as your paid search ad placement will have a listed priority.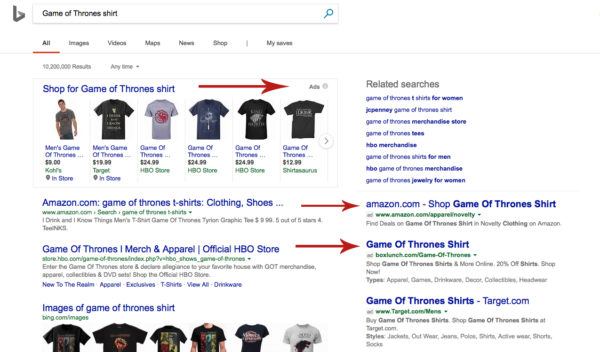 So, you might be asking yourself after these examples, how do these search engines rank the listings?
The answer: careful consideration.
The position of your ad depends on the position of keywords included in the ad, which is determined by your bid on that keyword multiplied by the matched keyword's quality score.
So in short:
 The more relevant your keywords + the more useful your ad text and landing pages = the higher your Quality Score = the higher your ad ranking!
So, you have joined the "rankings," you aspire to be king, and you now understand what paid search is: let's talk about how to use paid search advertising to conquer the competition!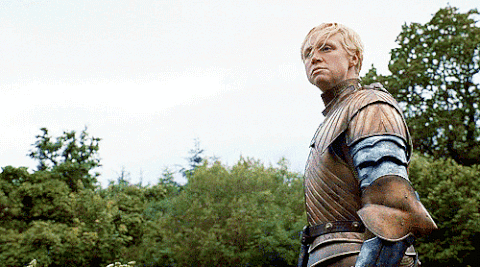 Perfecting Your Paid Search Strategy
Paid search ads can be a deadly weapon in setting your website apart online because it helps you target to specific buying customers. While there are tons of ways to launch a successful paid search advertising campaign, it's best to start by focusing on the following areas:
Keyword Relevance
Choose relevant paid search keywords! If you are a company that sells handmade soap, it would not be a good keyword choice in listing "soap." You miss out on targeting your specific markets by staying generic so think about who your audience is when you set up meaningful keywords.
A great example of keyword brainstorming is below for a company looking to sell trucks:
In this example, they started generic but moved quickly towards tight keyword groups and proper ad text. This is what you will need to do for your business! Make the most of keywords— especially if you are going to pay for them! If not, you are throwing away opportunity as well as money!
Landing Page Quality
From seeing your paid search ad to clicking your call to action button, viewers expect consistency. They should see the same messaging, branding and visuals on all of your platforms.
There's nothing that hurts business action more than a bad landing page. You can have the best ad in the world resulting in getting engagement and clicks but if your landing page doesn't create the same experience, potential customers will close the page.
YIKES!
Create optimized landing pages with engaging, relevant content and a clear call-to-action, tailored to specific searches. Make sure you are not only consistent with your branding and messaging but also your site is mobile friendly. This is 2018!  Most users will be swiping with their fingers!
Quality Score
Quality Score is Google's rating of the quality and relevance of your keywords, landing pages, and PPC campaigns. The score is ultimately used to determine your cost per click (CPC) and multiplied by your max bid to determine your ad rank in the ad auction process. Your Quality Score depends on multiple factors, including: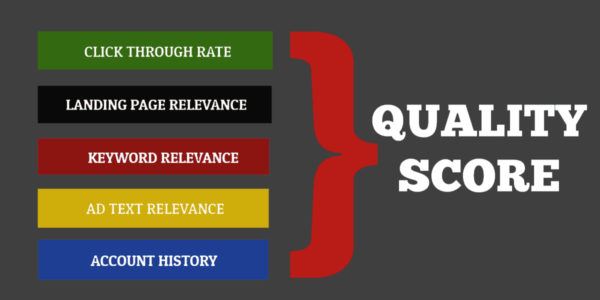 Quality score has a direct impact on your PPC success. By raising your quality score you can set yourself up for a higher return on your investment and ultimately lower cost per conversion. (Which means Google will reward you for good content by lowering your costs—yay!)
It is good to point out that cost per conversion is different from cost per click. Like stated above, CPC is what you pay for each click and cost-per-conversion is how much you pay when someone takes the action you want them to take, like signing up for a newsletter or buying the sale items for a special you are running. Since not every click results in a conversion, cost-per-conversion is generally higher than cost per click.
Having a strong quality score lowers both your cost-per-click and your cost-per-conversion which is AWESOME.
Why Paid Search Should Be Your "Offense"
You are paid, ranked, armed and ready!
Knowing what you know now, it would be a "shame" for you not to use paid search in your marketing strategy!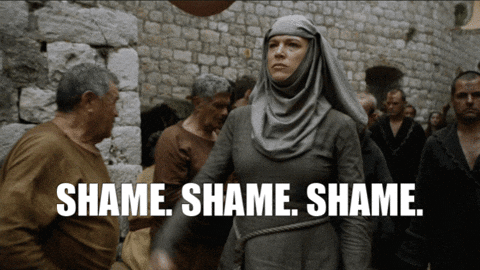 If you are not already using paid search ads in your marketing, read below the many benefits it can bring to your online business presence:
Be on Top
The most obvious positive is your business will be shown at the top of search engine platforms. With organic results appearing further down the search results, it's crucial that your company appears within the top results in order to stand a chance of click-through. Remember, not everyone wants to digitally dig for their desired product or service.
If you have enough budget, paid search is the fastest way to be on top of the "hill."
Get Rewarded…with Money
As mentioned above, ranking is not the only perk to paid search! Search engines reward advertisers who can create relevant, targeted paid search campaigns by charging them less for their clicks. So, if your ads and landing pages are useful and produce happy customer experiences, Google can charge you less per click which means more money for you! CHA-CHING!
The Profit is in Your Favor
Paid search ads will be meaningful purchases as you are only paying for relevant visitors to your website. When paid search works, the fee is "nothing" as the visit is worth more than what you pay for it. In other words, if we pay $5 for a click, but the click produces a purchase, then you have made a profit! It is a no brainer!
Track Your Money
Ever wonder how your ads are doing? Google Analytics will tell you how many clicks your site is getting, but paying for ads gives you access to even more data! It is no longer a gamble to see if your ad will be successful. With paid search, every ad, keyword and dollar spent can be tracked, allowing for a more accurate return of investment.
Using these insights, analytics and responses allows you to work smarter, not harder. This information helps you tweak future ads to be better. If something isn't working, you can change it. If something is working, you can figure out how to continue advancing and promoting that idea—with more money and resources.
Save Some Time
If you understand the search engine or social platforms, you can set up a paid search campaign in no time at all and appear immediately in the sponsored results. As time is money, this can be an easy choice to get fast results, whether its traffic numbers or conversions.
Its Good For the Online Community
Ultimately, paid search marketing is good for everyone:
 It's good for customers. People want quality options and are looking for them. Research indicates that searchers click on paid search ads more often than any other form of digital advertising. So, if you are helpful to the customer, it's great for them because they can get what they want. Search engines have algorithms to help PPC ads meet user needs more efficiently.
It's good for you. Paid search ads are getting in front of the right customers who are seeking your business! When that happens you get customer and sales you want that are targeted and more successful.
It's good for search engines. Search engines need internet customers to search and they need businesses to advertise and fill their service space.  The search engines want to provide their users with helpful and relevant results while offering a  targeted, revenue-driving advertising space. They need you!
With all three working together— the internet works and thrives, you are adding to it!
Luckily now, you can say you "do know some things about paid search"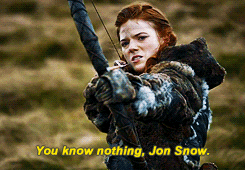 "When You Play a Game of Thrones you Win or you Die"
In closing, just like battling to be the "king"  of the hill, online marketing  can be a true battle! Between dodging competition with relevant keywords, to winning over clients with quality landing pages and securing targeted outreach you can win the battles! When you are running a business you either win or lose money, using PPC can be a defining towards winning your business glory!
Only the well informed, trained, ranked and smart business will survive the battles of the digital marketing game! Be one of the winners by working smarter not harder with PPC advertising!
You can always hire paid search experts to make sure that your campaigns are running smooth as butter. Get in touch with us here at Disruptive Advertising to learn more about how we can help you with your paid search campaigns.
What do you think? Which paid search platforms do you use most often? What percentage of your ad spend to you invest in paid search advertising? Leave us a comment and let us know what you think!