Tracking Web Conversions: Do You Know What You Don't Know?
When it comes to tracking web conversions, it's easy to get focused on the conversions…and ignore the tracking.
After all, you know where your leads are coming from, right? And, even if you don't know exactly how you get your conversions, aren't the conversions more important than their source?
Well…not really.
Yes, at the end of the day, conversions (form completions, phone calls, email signups, online purchases, etc) and sales are a what a business needs to survive.
But, if you aren't tracking web conversions effectively, you have no idea how or why you are getting those conversions, which means you can't improve things.
And, if the data from our 2,000+ AdWords audits is any indication, if you can't improve things, you end up wasting a lot of money on online advertising.
Case Study
To highlight this point, let's take a look at how properly tracking web conversions affected a client of ours.
When we first met this client, they had been using AdWords for about 7 months and had spent over $50,000 on paid search advertising. At the same time, they were also using another agency for search engine optimization (SEO).
All in all, they had put quite a bit of time, effort and money into digital advertising…and it was working. They were getting enough leads and sales to justify their investment.
The only problem was, they didn't know which conversions were coming from which source.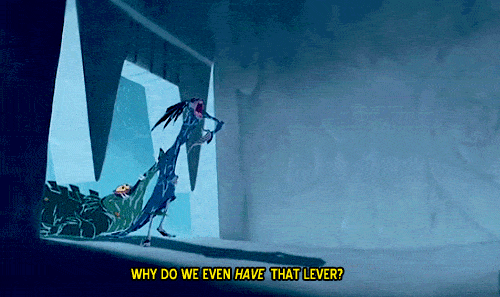 When we started working with this client, they told us that the majority of their leads were coming from organic search traffic. In fact, that was part of the reason they hired us: to improve their paid search performance.
Eager to do just that, we started working on their account and made a few important discoveries:
They weren't tracking phone calls as conversions. Since calls were a pretty important source of leads for the client, this was kind of a big deal.
Google Analytics wasn't properly attributing conversions. Given that both organic and paid search were important lead sources, the fact that Google Analytics wasn't accurately distinguishing the two meant that we were seeing very different conversion rates in AdWords and Google Analytics.
Inaccurate conversion tracking was making it difficult to improve AdWords performance. Since we didn't know how we were getting conversions, it was impossible to tell which campaigns were driving results…and why.
Clearly, we had some work to do.
Tracking Web Conversions
It took a bit of work, but we hopped in and set up call tracking for the client (for more info on how to do this, check out this article). Then, we set up their Google Analytics account to properly attribute conversions to their initial traffic source (for help with this, click here).
Once we had those elements in place, we discovered something interesting. Organic search wasn't responsible for most of our client's leads—paid search was.
In fact, in the month before we fixed the client's conversion tracking, paid search drove a reported 28 leads at a cost-per-lead of $286.

The month after we fixed things, paid search produced 129 leads for $73 a pop.

Surprised? So were we. As it turned out, inaccurate conversion tracking had led our client to underestimate their paid search conversions by 361%.
361%? Can you imagine what might have happened to their business if they had simply decided paid search wasn't worth it and shut things off instead of hiring us to help? Their primary source of leads would have disappeared!
Missed Opportunities
Now, you might be thinking, All this is well and good, Aden, but knowing where the leads were coming from didn't change the lead count. It only changed the performance metrics.
That's a fair point. However, tracking web conversions isn't just a good way to justify the value of your marketing spend. Once you know which marketing channels and campaigns are producing conversions, you can use that information to improve the performance of your advertising.
That's exactly what we did for this client. Now that we knew which campaigns, ads and keywords were actually delivering results, we could start optimizing.
As a result, within 5 months, we had increased their conversion volume by 63% and cut their cost-per-lead by 22%:

Of course, none of that would have been possible without quality conversion tracking.
Wrapping Up
Clearly, tracking web conversions is a key part of online marketing success. It made a huge difference for this client and it can make a huge difference for your business.
Yes, it takes a bit of extra effort to get quality conversion tracking in place, but if you need a bit of help (or want to know if you need some help), let me know here or in the comments. I'd be happy to take a look at your current tracking and give you some recommendations.
Have you seen conversion tracking help improve your marketing efforts? Ever discovered a ghost in your conversion tracking machine like this client did?
Leave a comment