When Should My Business Start Advertising on LinkedIn?
by Aden Andrus • June 25, 2020
For B2B marketers, advertising on LinkedIn can be an exciting…but confusing opportunity.
The ability to target key decision-makers in specific industries based on business size and a whole suite of other useful criteria is almost enough to make you salivate. However, all of those targeting options come at a price.
To make things even more challenging, it can be hard to figure out what the right marketing strategy is for your business on LinkedIn. It's expensive like Google Ads…but high-funnel like Facebook Ads…but you can't use the same approach you use on Facebook Ads.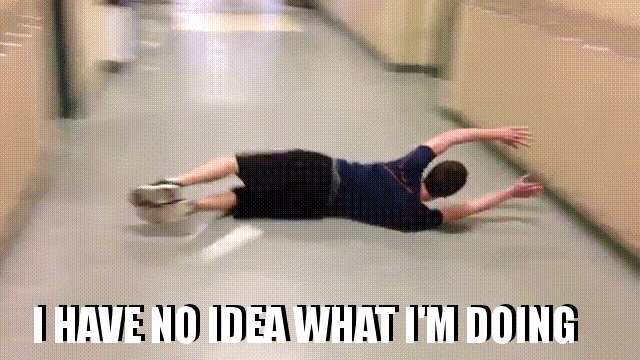 Where does LinkedIn Ads fit into your marketing strategy? Does it fit? If you're going to advertise on LinkedIn, then where, when and how should you do it?
These are all great questions, and in this article, we're going to try and answer them. LinkedIn Ads has come a long way in the past few years, but it's still not something you should jump into before you're ready.
So, is your business ready to start advertising on LinkedIn? Consider the following.
Have I Maxed Out My Other Options?
LinkedIn Ads can be great for your business, but it's not really a good place to start marketing your business. That's not to say that the platform itself isn't intuitive—it's actually quite easy to use—but it can take a while to find your sweet spot and start getting meaningful results.
In our experience, advertising on LinkedIn is a great way to broaden your funnel. It works best once you've got other, more straightforward channels like Google Ads or Facebook Ads dialed in.
LinkedIn Ads isn't cheap, so it's an expensive place to figure out your core messaging.
On Facebook, the average cost-per-click is around $1.72. On LinkedIn, you can expect to pay at least $2.00 per click or per thousand impressions.
The average click, though, costs around $5.74. The average conversion costs about $90.
Even Facebook's most expensive industry—technology services—only costs around $55.21 per conversion on average. So, you can be certain that advertising on LinkedIn will cost you quite a bit more than advertising anywhere else will.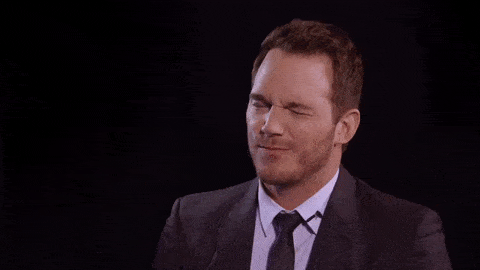 For a younger business that's still trying to build out its marketing funnel and dial in its messaging, LinkedIn's high advertising costs can be an almost overwhelming obstacle. It's too much, too soon.
However, if your business is fairly well-established and you're having a hard time milking much more out of your existing campaigns, LinkedIn Ads is a great way to open up your funnel and broaden your horizons.
At this point, your business should be stable enough that you can risk some profit now to drive down-stream results. LinkedIn is very high-funnel, so it's an excellent way to start nurturing potential clients.
Will LinkedIn Ads deliver sales right away? Probably not (or at least, not very many). It can be a nice source of leads and sales…but only if your business is stable enough that you can give it the time it needs to mature.
Is My AOV/LTV High Enough?
For many B2B companies, a single new client may be worth thousands-to-millions in added revenue. For others, they may only make a few hundred dollars at best.
If your business is in the latter category, advertising on LinkedIn may not be a good way to go. As we just discussed, LinkedIn Ads tends to be more expensive and it's fairly high-funnel, so each new sale may cost quite a bit.
If your average order value (AOV) or lifetime value (LTV) aren't very high, it can be hard to get a good return-on-investment on LinkedIn Ads.
On the other hand, if a new client (especially the right sort of client) is worth a lot to your business, LinkedIn Ads may be a great option to pursue. High-value clients are usually rarer and harder to get in front of, so LinkedIn's ultra-specific targeting options could be the perfect way to land more ideal clients.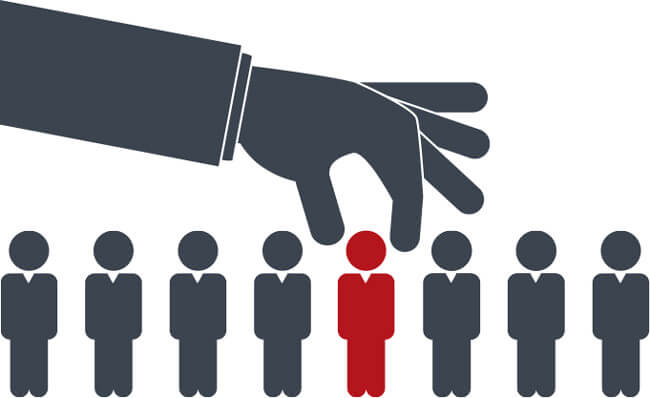 Will it be cheap? No. But the right clients are more than worth it.
Unlike most advertising platforms, LinkedIn Ads pairs quite well with account-based marketing. So, if you're already working on this sort of high-investment, high-return strategy, advertising on LinkedIn may be something to consider.
If your AOV/LTV aren't quite high-enough…but you think they could be, you're probably not ready for LinkedIn Advertising, either. Focus on building out your nurturing campaigns and email drips instead. Once those are working well, your AOV/LTV should increase and you'll be in a much better position to give LinkedIn Ads a try.
Am I Advertising on Bing?
LinkedIn Ads works best as part of a well-developed cross-channel marketing strategy—and that's especially true if you're using Bing Ads.
Microsoft owns both Bing Ads and LinkedIn Ads. That has opened the door for some fairly unique paid search targeting opportunities.
If you know what you're doing on LinkedIn, you can use LinkedIn profile targeting to target your ideal customers on Bing Ads as well.
Now, Bing only commands about 25% of internet searches in the US and a mere 5.5% of search market share worldwide. But, if what you're selling isn't overly niche and you want to get in front of US decisionmakers, this can be a powerful option to consider.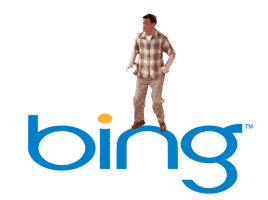 If you're seeing some success on Bing Ads, adding a solid LinkedIn advertising strategy to your marketing mix can open up a variety of interesting new options. It's not for everyone, but if Bing Ads works for your business, it may not be a bad idea to try pairing it with LinkedIn Ads.
Do I Have Enough Supporting Content?
Finally, blogs and gated content are the language of LinkedIn. If you advertise on LinkedIn expecting to get direct sales, you'll be disappointed.
Remember, LinkedIn Ads is a very high-funnel marketing platform. Your customers aren't on LinkedIn because they're looking to buy something. They're looking to learn, network and discuss business topics.
[clickToTweet tweet="If you don't have a well-developed content marketing strategy, advertising on LinkedIn is going to be difficult." quote="If you don't have a well-developed content marketing strategy, advertising on LinkedIn is going to be difficult."]
With that in mind, most of your LinkedIn advertising is probably going to revolve around sharing ideas and content. Your future customers are far more likely to download an eBook than request an audit or buy a product.
However, if you want to use LinkedIn Ads to attract potential clients with your killer ideas and content…you have to have killer ideas and content to share. If you don't have a well-developed content marketing strategy, advertising on LinkedIn is going to be difficult.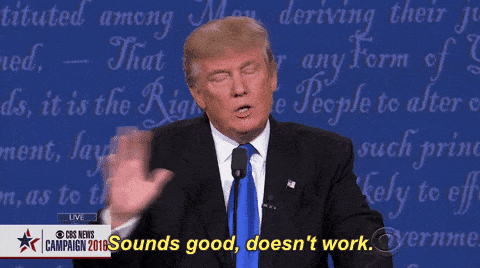 In addition, you'll want to have a great email strategy in place to support all of that content. It doesn't do you much good to spend $90 getting someone to download your eBook if you don't do anything with their email address.
LinkedIn Ads is a great way to build brand awareness and get people into your funnel, but that's just the beginning of their buyer journey.
If you haven't thought through and built out all of the supporting content you need to get them to the end of that journey—or worse, don't truly understand your buyer journey—LinkedIn Ads is just a waste of money.
Advertising on LinkedIn
So, when is the right time to start advertising on LinkedIn? For some businesses…yesterday. For others, it may never be a good fit.
If your business and online marketing strategy are fairly young, LinkedIn Ads isn't a great place to start. You need your marketing campaigns to pay off as quickly as possible. LinkedIn Ads, however, is expensive and often doesn't produce results for a while.
Similarly, if you've maxed out other online marketing channels, but your average order value or customer lifetime value aren't very high, LinkedIn Ads probably isn't right for your business.
Is there a chance that you could get it to work? Sure, but the odds aren't in your favor.
However, if you've reached the limits of your current marketing channels, you've got a sizeable AOV/LTV and you're looking for ways to expand your pipeline, LinkedIn Ads could be a great fit. This is especially true for businesses with a solid content marketing strategy and a well-defined buyer journey.
If Bing Ads happens to be a good channel for you, that doesn't hurt, either.
Of course, these aren't hard-and-fast rules, but they should hopefully point you in the right direction. In our experience, you can get awesome results from LinkedIn Ads…provided that your business is the right fit for the platform.
Conclusion
For many businesses, LinkedIn Ads are a slam dunk. The platform is better than ever and it's an incredible way for B2B businesses to connect with their ideal clients.
However, LinkedIn Ads isn't right for every business. If your business isn't a good fit, advertising on LinkedIn can be an expensive exercise in frustration.
By the way, if you'd like some help with LinkedIn Ads (or any other aspect of your digital marketing strategy), let us know here or in the comments. We'd love to help!
How do you feel about LinkedIn Ads? Have you tried them? What was your experience like? Do you agree with our recommendations? Leave your thoughts in the comments below.