How to Fix Your Facebook Ads Strategy Fast
by Ana Gotter • February 15, 2019
We've all heard the supposed-rumors. Facebook Ads don't work. They're too expensive. They don't actually get results. Too many people leave too many negative comments and it's all one big giant scam to get us to throw away our money.
If I had a dollar for every time someone told me this when I told them I write copy for Facebook Ads, I wouldn't have to write copy for Facebook Ads to make a living. Not kidding.
Facebook Ads, of course, can work wonders for huge corporations and small businesses alike; it's an equal opportunity playing field, and you just need to know how to use the system well. Unfortunately, a lot of the problems that come into play happen because Facebook is an intricate system. With so many decisions to make, it's easy to make missteps that keep you from getting results. And then clicks go down, conversions go down, but somehow CPCs and ad costs seem to go up, too.
Facebook Ads, however, is not rocket science; you just need to have the right strategies and creatives in place. In this post, we're going to take you step-by-step through the process of troubleshooting and reshaping your campaigns, so if you're wondering how to fix your Facebook Ads fast (or at all), this is the post for you. Read each section carefully until you find the snag that's unraveling the rest of your campaign.
1. Establish a Stronger, More Distinct Funnel
There are, to be fair, a lot of things that go wrong with Facebook Ads, and most of them happen during the planning part of the process. And perhaps the number one mistake that's made that's costing you money and clicks is not going the extra mile to set up a distinct sales funnel.
An ad funnel will typically correlate with steps of the digital sales funnel, which addresses different stages and processes a potential customer typically goes through before they make a purchase from you.
It's important that each ad campaign you create is intended for a specific stage of the funnel, and that you have ad campaigns distributed throughout different funnel stages to ensure that no one is falling between the cracks.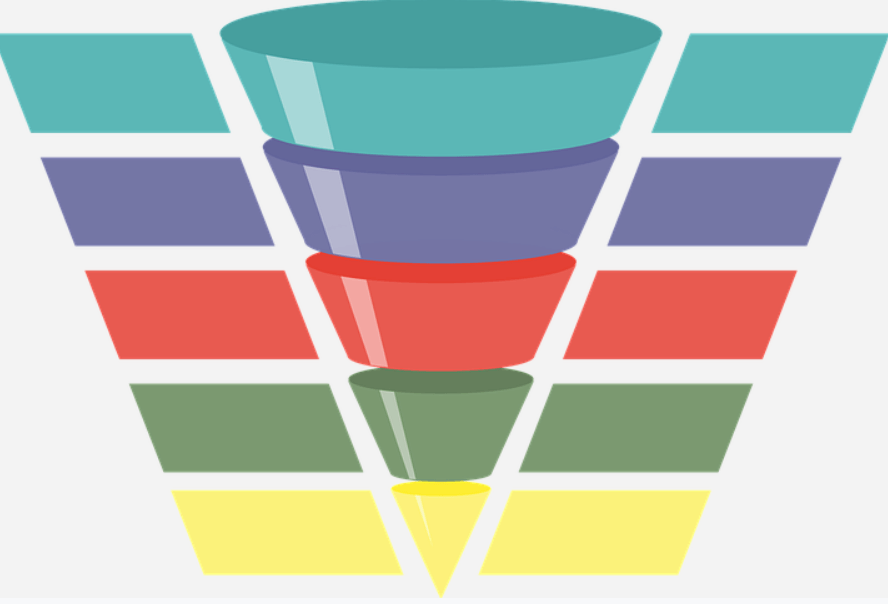 Someone who has been a long time customer, after all, will likely be happy to convert on an "exclusive sale" you show them with a 15% off discount, or be receptive to a product upgrade. Customers just seeing your ad for the first time will blow it off, because you haven't told them what makes you great or why they need your products yet.
I just saw this ad on my Facebook feed, and have zero interest in purchasing because I've never heard of the brand and don't know anything about what makes them better than competitors.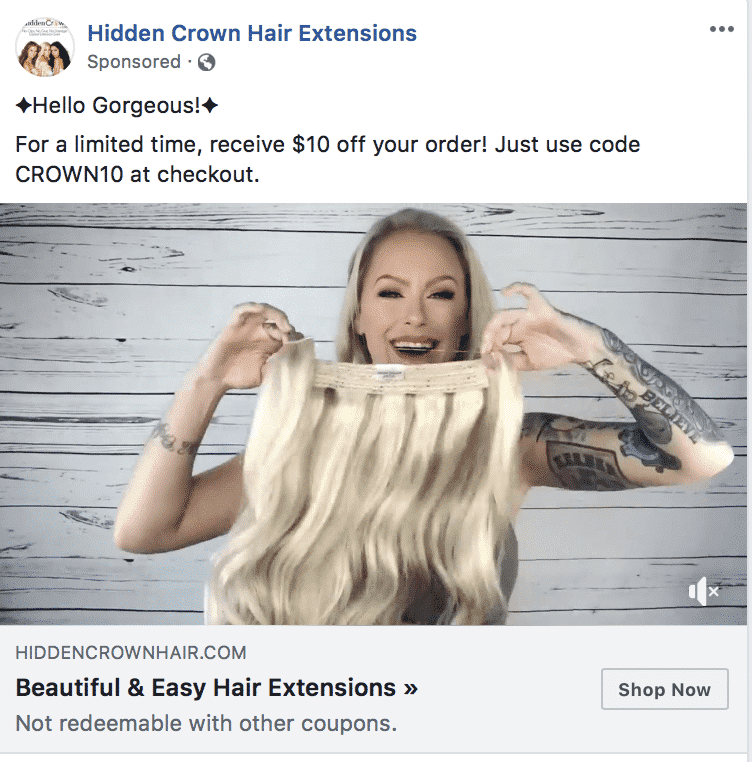 Wondering what this would look like?
A strong funnel will strengthen the impact of all of your campaigns, not just a single one, so it's an essential first step. Here's a basic example of how to establish an ad funnel that will keep users moving through to purchasing and beyond:
Brand awareness campaign. Use strong videos or images and explain what makes your product different. You should likely create multiple campaigns designed to appeal to different audience niches, focusing on different product features or pain points, casting a wider net.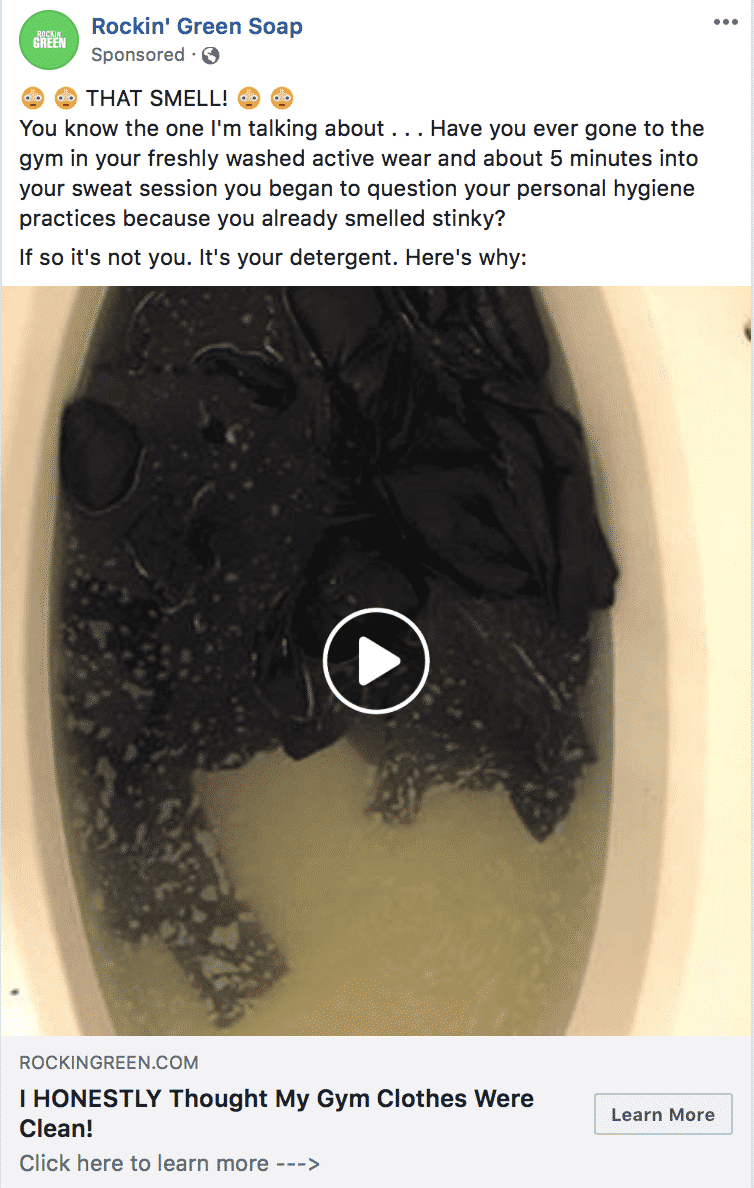 Follow up with a retargeting campaign targeting users who clicked to your first landing page or watched the video another ad. This one is more aggressive and either offers more information or a lead magnet with a lead generation ad to capture their information.
Hit users again with another retargeting campaign that shows users products they've been looking at, and offers a discount, free shipping, or free returns.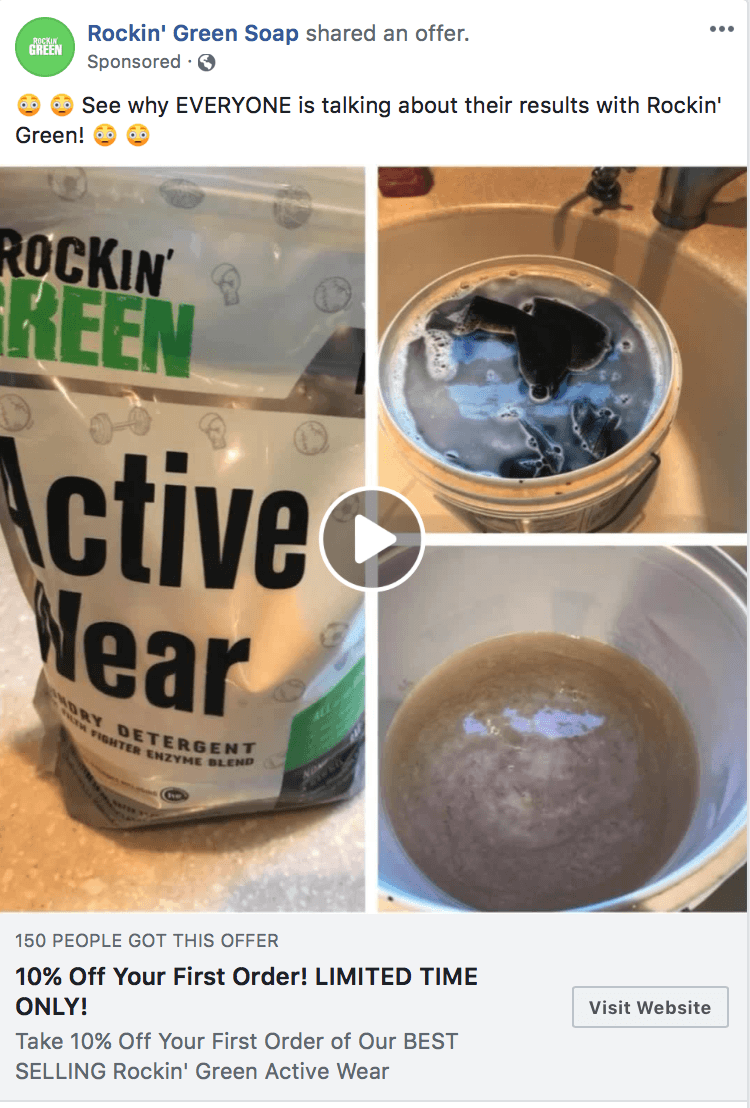 Follow up retargeting campaign after a purchase, showing them items they might like and—if needed—a discount or add-on to entice future purchases.
The idea is to always show users messages and offers that takes their relationship with your business in mind, giving them the most relevant ad possible at any given moment.
2. Double Check Your Audience
Unlike search ads (Google Ads, Bing Ads, etc.), Facebook Ads rely on demand creation. You don't have relevant audience members finding you on their own—it's your job to put your ad in front of them.
Targeting is essential because you need to be showing the right ads to the right people. Since all audiences are broken down into niches based on how they use their product, their specific pain points, and of course their stage of the funnel, this can be complicated.
Think of a jewelry store. Your big money clients are going to come in wanting engagement rings. But there will also be women shopping for their own earrings, and men shopping for watches for themselves. Each of these different clients belong to their own niches, and ads targeted to them specifically.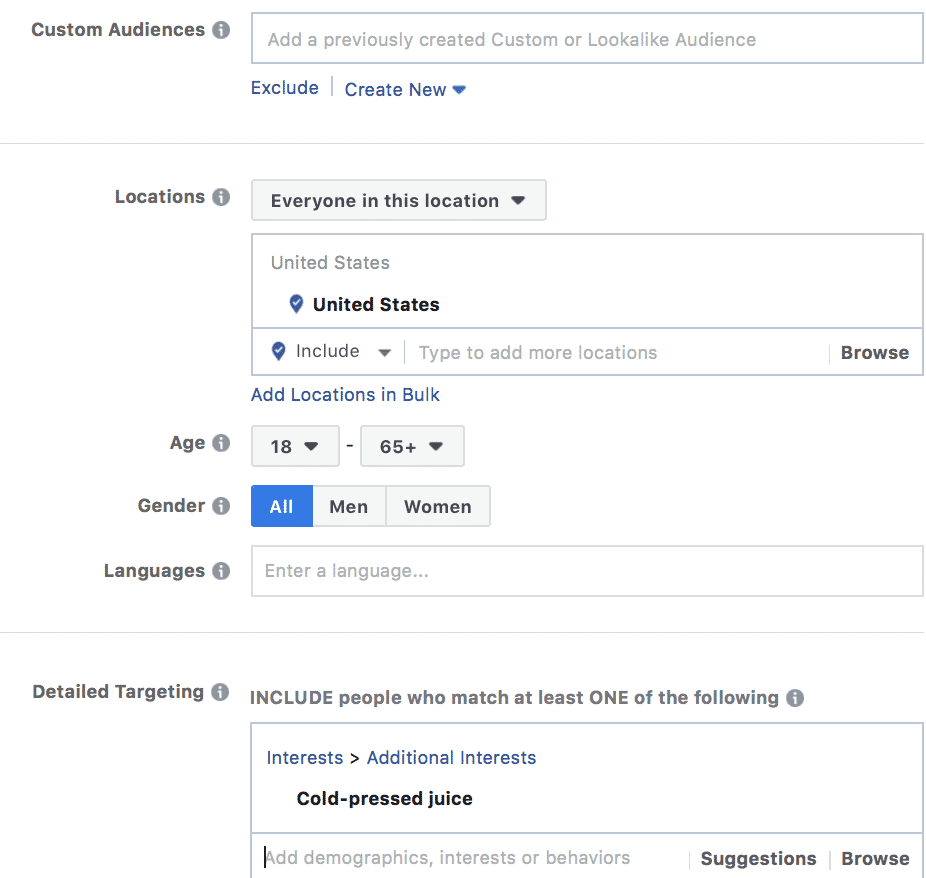 In many cases, remember that you don't just want to only be targeting cold audiences. Some amount of retargeting is a good way to go, whether you're targeting based off of subscriber or customer lists, or showing campaigns to people who have watched a video, viewed one of your site pages, or taken another action elsewhere.
Take a look at your current audiences. Are there any audiences that are too small, limiting your potential reach and driving up ad costs, or too large and making it hard to connect with the right people? Are you exclusively reaching for cold audiences and neglecting the warmer audiences that are more likely to convert and at a lower cost? Go through your campaigns and double check all of this.
3. Assess or Revamp Your Strategies
I've found that like many advertisers lack proper funnels, many also either don't have well-thought out strategies, or lack strategies for their ad campaigns altogether. They go with the throw-spaghetti-at-the-wall-and-see-what-sticks approach instead of having a developed plan of attack.
Each ad campaign should have a specific strategy that goes beyond the initial plan of "target cold audience to get clicks to the site." The devil is in the details, and for each ad you should be thinking, "I'm going to target this cold audience niche who needs help with their accounting, and I'm going to go after the pain point of how much it costs to have an actual accountant at a firm, positioning my brand as the cost-effective solution."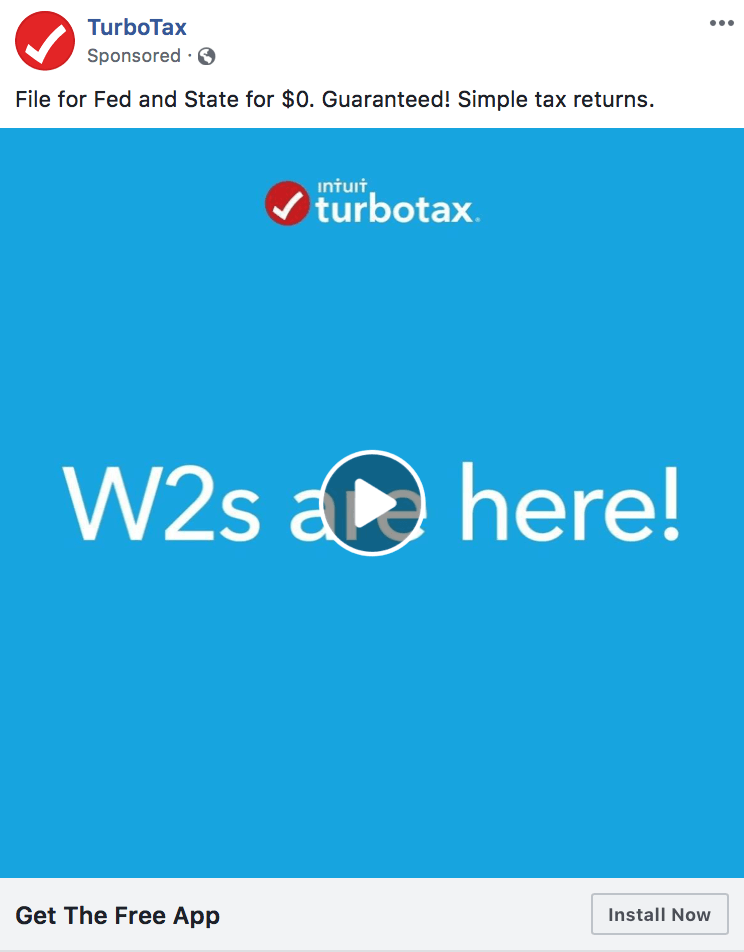 Another strategy might be "For this one, I'm going to target high-earning businesses who care about time, personalized attention, and quality more than money and try to sell expensive packages."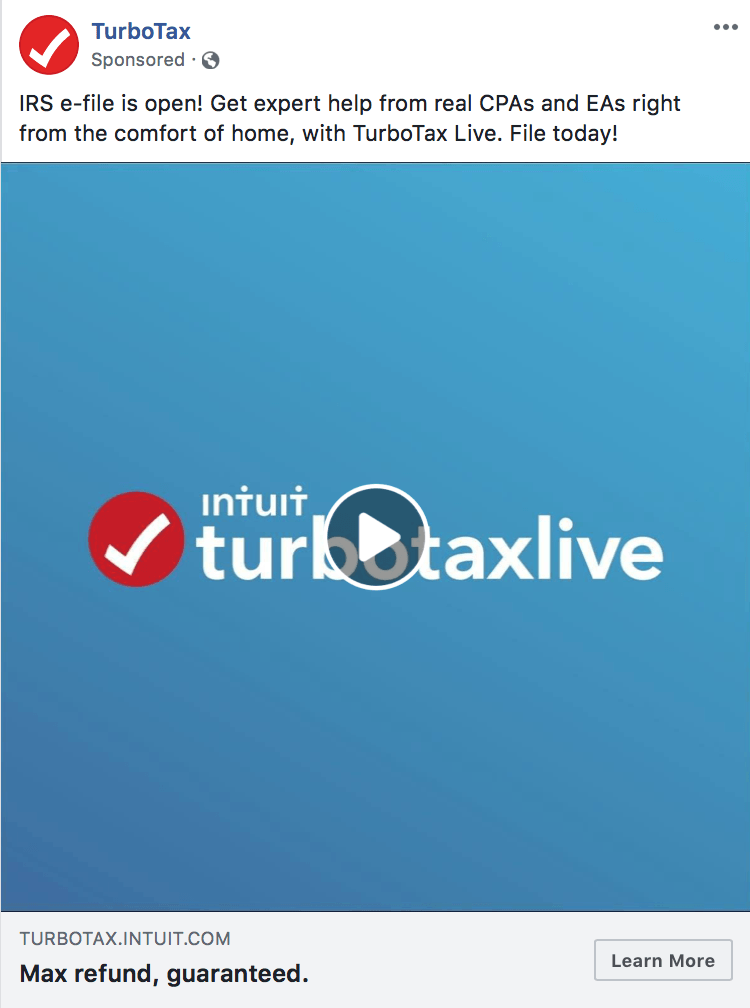 Once this is in place, you can start creating stronger copy and visuals, and it will help advance users in your funnel. Strategies should include both big-picture and detailed thinking, creating an intricate and cohesive system.
4. Rewrite the Copy
As a user, I know you've seen some of the really, really terrible copy on Facebook Ads. It doesn't really sell anything, including actions that users should be taking, and it just kind of makes you wonder what the point is.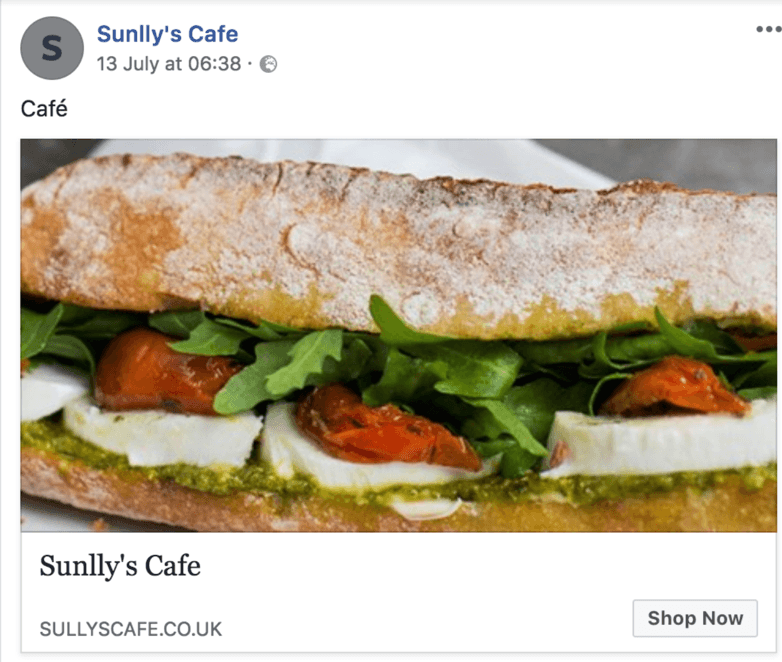 The copywriting, of course, is a big challenge for a lot of businesses, which is why some will hire copywriters to tackle the task for them.
If you're writing the copy yourself, here are a few strategies you can use to increase the effectiveness of your campaigns and identify any issues you may have:
The copy must align with your current strategy. Focus on a single pain point, emotion, or product feature/benefit in great detail, and remember the exact audience niche you want to target. Choose only one focal point for each campaign—if you try to do too much, you won't succeed.
Try to create headline text that's mobile friendly (aka shorter), especially if you're focusing on targeting cold audiences that don't know you yet, or you're looking at mobile-heavy campaigns. Right now, that's about 51 characters. You can use the "mobile feed" preview to make sure everything is in line.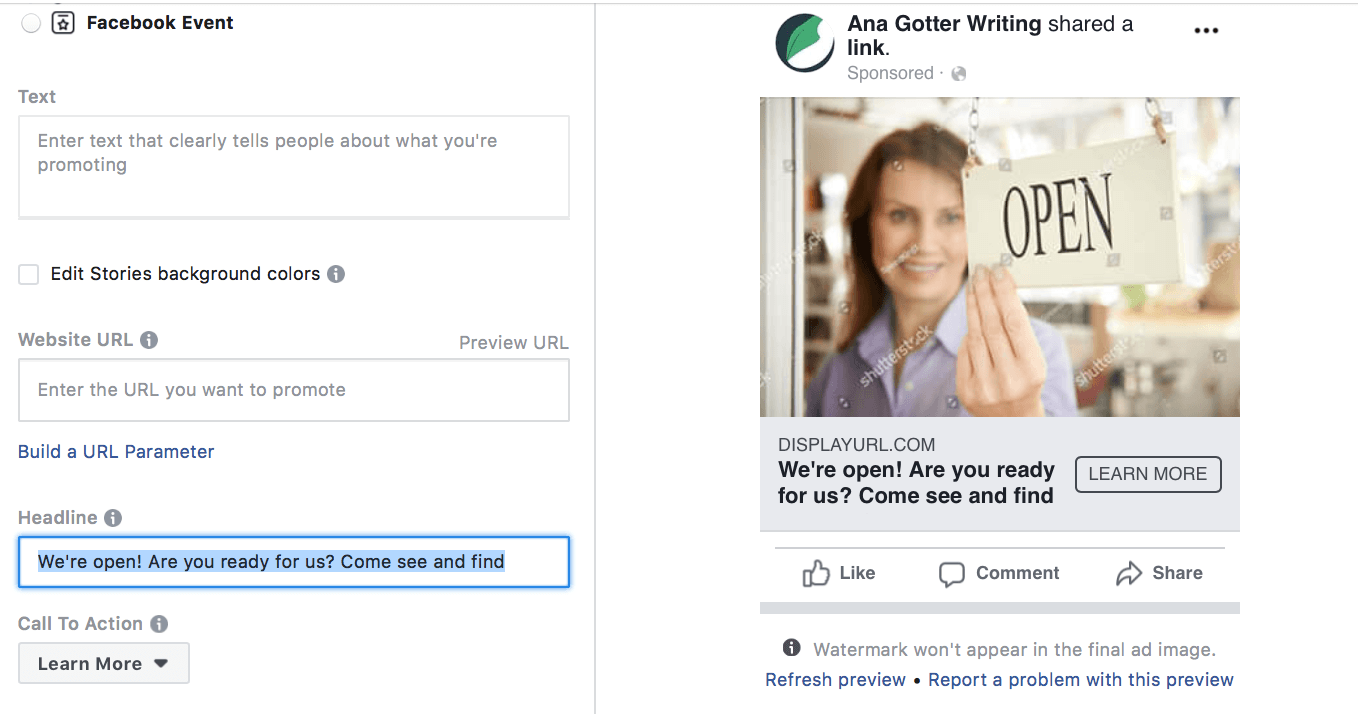 5. Ensure Your Visuals Are Aligned with the Strategy
A few weeks ago, I actually saw an ad campaign advertising an all-woman's conference, but they chose a stock photo of all men sitting around a conference table. While copy does matter more than visuals, if your images and videos aren't showcasing your products or services in the best and most relevant way possible, you won't get that click.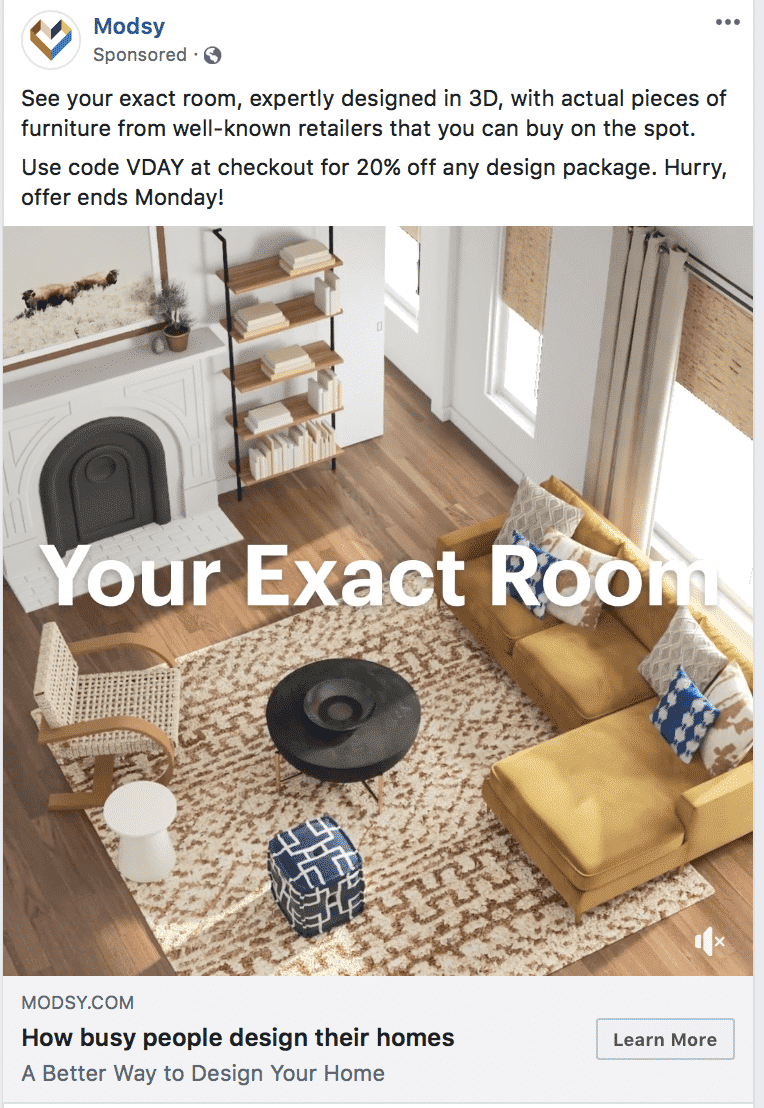 Try to choose clean, easy-to-recognize images that align with the exact pain point, product, or feature that you're highlighting in the copy. Test different types of images, carousel ads, and videos.
6. Make Sure the Landing Page Aligns with Everything
You may have several landing pages that you're sending users to. That's fine. But make sure that all the ads branching off similar campaigns and referring back to one page need to essentially have everything that they need on said landing page. You may appeal to different pain points, for example, or highlight different product features. Ensure that all of these are covered under the landing page the ads come to.
Not only will this ensure that your ad isn't rejected from being approved all together or receiving a low relevance score (which will impact placements and raise CPC), it will also keep users from dropping off at the landing page because they don't have a continued experience for what they're looking for. You don't want to catch them in the ad and then lose them when they're closer to conversion.
7. Know When It's Time to Start Over
Sometimes, unfortunately, a campaign is a flop. It happens with the best of us. Whether it's a split test or a campaign that just isn't performing because it somehow got off to a rough start, if there's nothing obvious you can see in a single campaign to fix it while others are doing well, call it quits.
If your ad has been "going strong" with a relevance score of 2 for a few weeks, your best bet is to start from scratch instead of trying to edit it and having the old damage drag you down.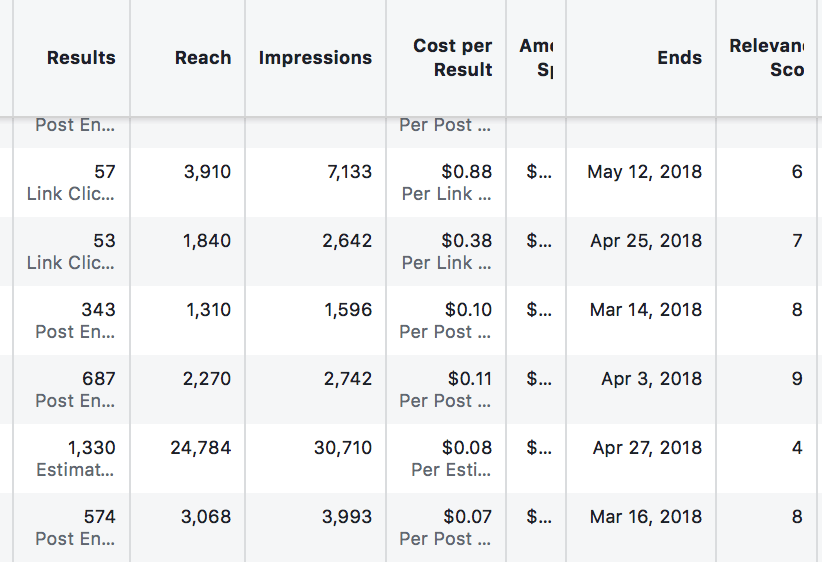 If all of your campaigns are performing poorly, there's a problem with the overall strategy and this guide should help you get squared away. If it's just a stray campaign with one ad that doesn't seem to improve with other efforts, though? Pause it before it does more damage and focus on greener pastures.
Conclusion
Facebook Ads really is a potential gold mine, but you have to make sure that you're digging in the right place and with the right tools. Instead of considering each campaign as a one-off, I like to think of all of your campaigns as threads on a spider web, connecting to create the perfect web to capture your customers at all stages of the sales funnel.
By approaching your ad strategically with this in mind but ensuring that each ad is well-targeted and created with a specific purpose and audience in mind, you'll be able to create strong campaigns and troubleshoot any that are giving you trouble.
Are you feeling stumped by the Facebook Ad system? We can get your campaigns in great shape in no time. Send us a message to learn more.
What do you think? How do you troubleshoot your Facebook Ads? Have you ever used a similar strategy to fix your Facebook Ads that have gone awry? Share your thoughts and questions in the comments below!