Money Can Buy You Love: Using Paid Social Media to Grow Your Business
Marketing
•
Social Media
•
Cydney Hatch
February 14, 2018
The Beatles once said, "Cos I don't care too much for money, and money can't buy me love…"
In theory, that's cute. But when it comes to marketing on social media, to feel the love, you gotta buy the love!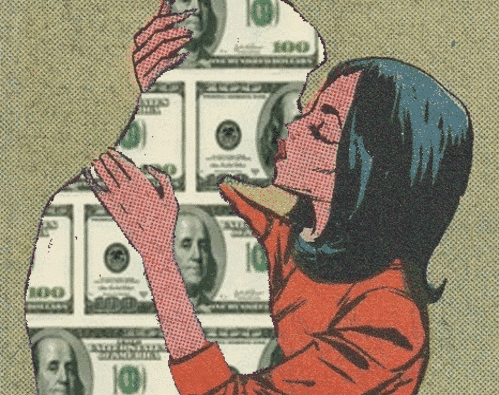 Here's a "tough love" stat for you: Only about 4% of your Facebook followers are seeing your brand's organic posts!
Ouch!
It's time to kiss organic and print media goodbye and say hello to paid social media!
Early on, social media offered free access to millions of target clients, but it has evolved into a competitive "pay-to-play" arena to reach those same numbers. To put it simply, we are in the age of phone "billboards."
Companies might hesitate investing in paid social media, seeing it as a "trend" to incorporate in their advertising efforts, but they are missing out on a lot of opportunities!
Paid social media is cost-effective, targeted and—when used correctly—can help generate awareness, leads, followers and ultimately marketing success. In this article, we will discuss paid social media and how it can buy you the love you need to maximize your return on investment.
What is Paid Social Media?
In the online marketing world, there are two types of social media: organic and paid.
Organic social media is where the brand controls 100% of the channel content and platforms. These posts reach people who have liked your page directly and have chosen the engagement.
An example of this would be a Facebook post you publish as a brand directly on a page wall. Your post is reaching the number of people who come across without boosted distribution. You as a brand have no control over who or how many people see your post when you hit publish…it just organically happens to reach those who have chosen to follow, like or engage with you.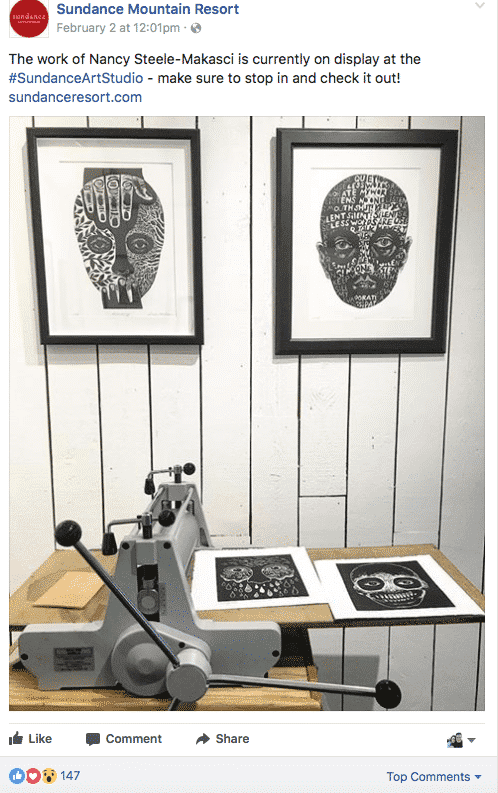 So, as an example, Sundance Mountain Resort (one of my favorite places in the whole world) organically posted about a new artist they have acquired in their shop. It is not a paid, boosted or sponsored post but one they shared to inform their followers.
This can be a wonderful way to create a following. The downside, the number of people influenced is probably not as many as you would want!
Paid social media is where a brand pays to promote the channel through boosted posts, offers and promotions. An example of this would be a "sponsored" Facebook post that is used to increase the post's presence.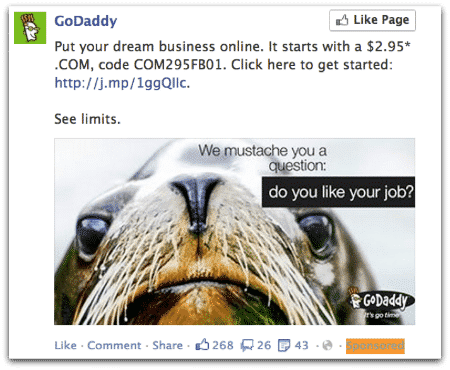 Paid social media is helpful because it allows you to reach people who may not follow your business directly. You can also target those who have expressed interest in your type of business/product and fall within your target demographic.
In other words, paid social media extends your influence beyond the following!
Buying Love: How to Use Paid Social Media
Most platforms make it easy to boost and promote posts. For example, Facebook has "Boost Post" buttons that make it easy to take your content to the next level!
Begin by clicking the "Boost Post" button on the bottom right corner of the post.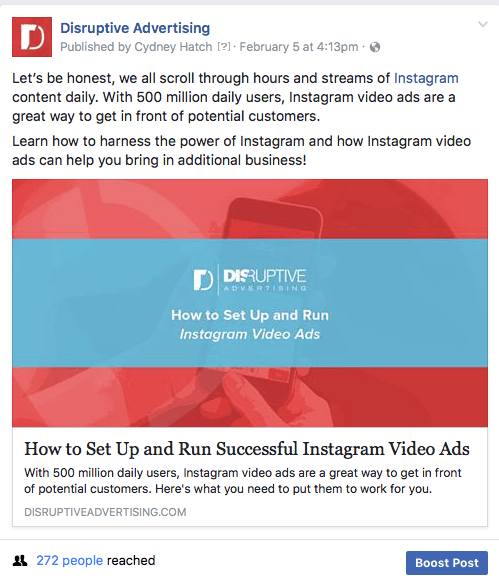 Then, choose the audience you want to reach with the boosted post. You can boost this post in the news feeds of people who like your page, as well as their friends, or choose a specific audience through targeting.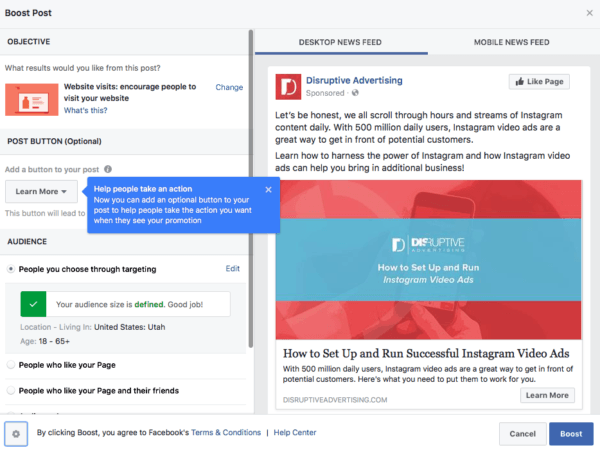 Now that you understand the difference between organic and paid social media, let's talk about how to use paid social media to maximize your business outreach!
Why You Need Paid Social Media
If you're new to paid social media advertising, you might not understand how it can truly show your business "the love." Sure, it's not free, but when used effectively, paid social media can give you a huge bang for your social buck.
How, do you ask?
Let's take a look at how paid social media can add some love to your marketing campaigns:
Effective Targeting
Paid social media helps you target specific people and their interests. For example, social media ads allow you to hone in on the people most likely to invest in your product or services rather than just your followers or a generic audience.
https://www.youtube.com/watch?v=A5vSZoncQdc
On LinkedIn, you can promote content with specific target parameters like location, job title, skills, or business type. This allows you to reach who you want, resulting in more effective traffic to your campaigns and promotions.
Call to Action
Organic Instagram posts do not include clickable "call to action buttons" (CTA)…but paid ads do! The different CTAs available include: Shop Now, Book Now, Learn More, Sign Up, Download, Watch Now, Contact Us and Apply Now.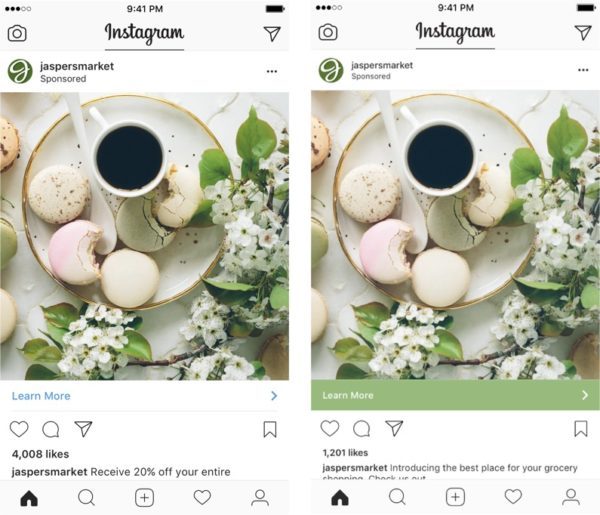 By having call to action buttons directly on your ads, you establish a direct connection from the ad to the service/product, giving your consumer an easy way to view and/or purchase. In fact, a recent study reported that adding a CTA to Facebook campaigns increased CTR lift by 2.85%.
CTAs are an easy way to create a positive purchasing/engagement experience for your potential clients! Make it easy for them to engage and they will be much more likely to convert.
Tracking
Ever wonder how your ads, posts and content are doing? Google, Facebook and other platforms give you generic tracking numbers like clicks, likes and traffic but paying for social gives you access to even more data! Click-through rates, conversions and other metrics are easier to measure with paid social, meaning you know exactly what you're getting out of your investment.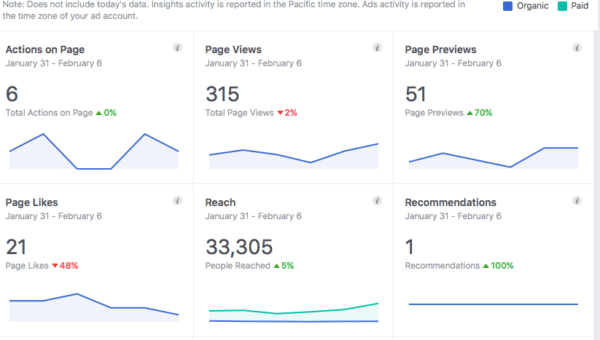 Paid social also allows you to view responses and engagements, which you can use to continually optimize your campaigns.
Using these insights, analytics and responses allows you to work smarter, not harder. This information helps you tweak future ads to be better. If something isn't working, you can change it. If something is working, you can figure out how to continue advancing and promoting that idea—with more money and resources.
What a win/win!
Fast Results
Paid social media can generate quick results. Instead of relying on your immediate followers to do the hard work for promotion for you, you can spread the work quicker with paid social media!
Depending on your budget and marketing goals, paid social media can get you in front of the right people at the right time and at a greater scale than you can organically.
Saving Time = Saving Money
Money and time are everything when it comes to running a business. Paid social media takes care of your promotion needs, freeing you up to focus on other, more important things.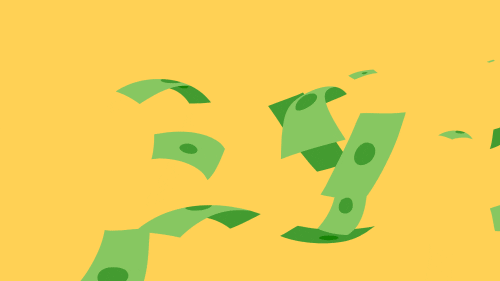 When you have paid social media, you are no longer bogged down by the mundane tasks of tracking and promoting, allowing you to to focus on the creative aspects of your work.
The Future: How You Can Stand Out
Paid social media is booming. You need to be apart of the action to compete as a business but, more importantly, you need to make sure you are specific and targeted.
To succeed with paid social, you need to think outside the box and consider clever options like:
Targeting specific audiences
Creating unique content ads
Promoting engaging offers
Sending follow up cultivation efforts for customer service
Setting call to actions are all "musts" if you want to stand out!
Your business is as unique as you make it in the sea of paid social media. The possibilities are endless and the audience is there, so make the most out of the opportunities at hand! It will work for you and will work for your business!
Whoever told you money can't buy you love is silly…it totally can.
If you're interested in making the most of all your paid social media efforts, Disruptive can help! Click here to find out more about what we can do for you.
Leave a comment