How Video Ads Aid Your Marketing Strategy
Video Advertising
•
Sarah Rodriguez
February 25, 2022
By Sarah Rodriguez
We live in a digital era, which means people spend more time online now than ever before. Those who are still not taking advantage of what digital marketing brings to the table in terms of conversions and boosting revenue are certainly missing out. But in the ever-evolving universe of digital resources for advertising, video is king. Brands can no longer rely solely on written content and static images. They need to craft engaging video ads to meet their goals. Read on to learn more about the advantages of including video in your digital marketing strategy and how to get started.

Video Ads and Their Purpose in Marketing
Moving images have been around for over a century now, and they have come a long way since their origins. Over time, creative video and motion became much more than just another form of entertainment. They turned into an essential advertising tool that has benefited thousands of brands and helped them attract new customers to buy their products or services.
Video advertising has transcended traditional media and permeated the internet — which is, as mentioned above, where most consumers spend most of their time nowadays. People online are continuously exposed to live streams, vlogs, interactive 360 content, augmented reality, and numerous other formats. It's only natural to them to be more drawn to this type of content than they are to reading an article or looking at static pictures that only tell one small piece of the story.
In the United States alone, video marketing has become a billion-dollar industry. Brands from all over the country have started to realize the value of investing in creating and distributing video ads. However, contrary to popular belief, video marketing doesn't have to cost brands an arm and a leg to produce and share. This noble digital marketing element can adapt to any budget and meet very specific marketing needs.
Video advertising is a captivating and engaging form of reaching buyers, and it's becoming more common across platforms. This type of display advertising is an effective and memorable resource to spread your brand's message, and organizations in all shapes and sizes should start capitalizing on it ASAP. The more entertaining and educational a video is, the more customers it will potentially bring in.
Elements of Effective Video Ads
The ongoing growth of the internet and its many channels has brought innumerable benefits for consumers and brands alike. It has provided people with easy-to-access content they can consume on-demand and businesses with more platforms to reach potential buyers. However, with so many content options available, audiences have become much more selective in what they pay attention to. They prefer enjoyable and easy-to-digest pieces that don't require much thought. Enters video advertising.
To create video ad content that engages the viewer and effectively conveys the desired message, brands need to focus on three key ingredients. Here are the vital elements that will help you reach success with your campaign.
Quick and to the Point
The digital world moves incredibly fast. If you take your sweet time explaining yourself, you're more than likely to lose your audience. People online have a very short attention span, and they value straightforward storytelling that transmits relevant information within seconds.
Video is a fantastic medium for communicating a message in a short amount of time. The visual elements in it help tell a story with fewer words and keep the audience engaged. With only a camera and basic editing skills, you can take the viewer through a whole journey and convince them to buy your product or service.
Video ads can educate, inspire, and entertain people, and have a more obvious emotional impact on your audience than their static counterparts. With a quick and to-the-point audiovisual message, you can build an emotional bond with your prospective customers and help them process the information you're giving them correctly, with less room for misinterpretations.
Clear and Engaging CTAs
Advertising in all formats has the main purpose of convincing your target audience to take action, whether it is finalizing a purchase, sharing their contact information, or interacting with more of your content. Video ads make it much easier to direct your viewers to a clear next step after watching. A call to action is where you close the deal and prompt prospective customers to do what you need them to do.
You don't want to go through the whole effort of producing a digital ad video if it will fall flat in the end. That's why you need to figure out the ultimate purpose of your video and use that information to craft a powerful CTA. Your final prompt will depend on where the viewer is on their buying journey — whether it is the top, middle, or bottom of the funnel.
Shot Vertically for Mobile Users
As mentioned earlier, video ads are no longer exclusive to traditional screens. They're now present — and perhaps more relevant — on other electronic devices, like smartphones, tablets, and personal computers. It's estimated that up to 77% of Americans consume mobile-driven video content. That's why you need to pay attention to the format of your video ad formats.
Shooting content based on the screen it'll be displayed on will save you time and money in the production process. The good news is that video content is very adaptable and easy to translate to handheld devices. Having vertically-shot videos will allow you to take advantage of numerous digital channels, and will automatically increase the quality of your campaign.
Types of Video Ads
Video ad strategies are not a one-size-fits-all solution. Your business's type and size, its scope, the product you're promoting, and your target audience will determine which platforms are right for you to meet your goals. Once you've defined the social channels you'll be using for your campaign, you need to take several factors into account. This will allow you to create high-quality content your public will be happy to share. Here are some of the most popular types of video ads you could use:
YouTube Video Ads
YouTube is by far the indisputable champion of digital visual content. That's why YouTube video ads have quickly become a highly compelling yet budget-friendly approach to reach specific target markets and convey messages about different products and services.
Video advertising on YouTube follows a PPC (pay per click) model. This means you only pay when someone clicks your ad. This allows you to launch cost-effective campaigns that reach thousands of people at a time. YouTube ads come in three different formats depending on length and positioning and can cost you between $.10 and $.30 per view.
Additionally, as a part of the Google family, YouTube offers unmatched targeting capabilities. This means the platform gathers data on views and search histories to understand consumer habits. This allows you to reach the exact audience you want based on demographics, topics of interest, customer match, video remarketing, live events, and other aspects.
Once your campaign is up, YouTube also helps you measure results with its analytics tools. This allows you to learn how successful your video ads are and get valuable insights on how you can improve them.
YouTube video ads should follow certain specs. For site-served ads, the platform requires videos to be uploaded to YouTube and be at least 12 seconds and up to six minutes for skippable ads. Non-skippable ads can be no longer than 15 seconds, and bumper ads must stay within six seconds.
Instagram and Facebook Video Ads
Facebook is the second most popular video-sharing platform right behind YouTube, so no wonder why marketers tend to gravitate around it when creating video ad campaigns. Currently, this social media site has over 2 billion active users per month, who stream up to 1.25 billion videos on Facebook Watch — the platform's streaming video service.
Facebook video ads are paid ad placements that feature a brand new video or boost an existing post in your account. They have become one of the most effective formats available for marketers and advertisers to reach their desired audience and become more competitive within the platform. According to a recent experiment, video ads get twice as many clicks as other types of advertising on Facebook. Additionally, they offer advertisers more creative freedom and better storytelling capabilities.
On Facebook, video advertising comes in different formats and placements. You can choose between in-feed ads, Facebook Stories ads, Facebook Marketplace ads, and in-stream ads. Depending on the placement you choose, you must determine the duration and format of your content. Following Facebook's suggestions will guarantee your ad doesn't look out of place. The platform supports a wide range of file types but recommends MP4, MOV, and GIF and maximum file size of 4 GB. The minimum resolution for all placements is 1080 x 1080 pixels.
Instagram, another highly visual platform under the Facebook umbrella and initially known as a photo-sharing app, is also starting to gravitate around video. With the increasing popularity of TikTok, Instagram is paying less attention to curated photo feeds and placing its bets on the creation of Reels. This tool allows marketers and content creators to post Instagram video ads that look organic in their audience feed.
Like Facebook, Instagram recommends using MP4, MOV, and GIF files with a minimum resolution of 1080 x 1080 pixels. Captions and sound are optional but recommended to enhance user experience and make the content more accessible. The maximum duration of a video ad on Instagram depends on its placement. Reels can be up to 60 seconds while in-feed videos can be up to 60 minutes and Instagram Stories can reach 15 seconds.
Ads on either platform can cost you between $0.50 and $2.00 per click.
Native Video Ads
This type of display video ads can be placed on a wide variety of social networks, including Facebook, Twitter, Pinterest, and Instagram, to name a few. They are typically click-to-play or autoplay videos and often reach at least 30 seconds in length. This content is centered around educating and entertaining the consumer.
Native video ads are more popular among audiences because they're not as disruptive as pre-roll ads. People can choose to scroll right by them if not interested in the content. This sense of control can actually cause the viewer to stop and watch rather than immediately feeling the resistance that comes with being forced to watch an ad. Since they have no length limitations. native video ads can offer as much information as the advertiser wants. This content can take the form of:
Sponsored posts on Facebook and Instagram
Promoted videos on Twitter
Promoted pins on Pinterest
Recommended videos on YouTube
Advantages of Video Advertising Over Alternative Advertising Methods
As mentioned earlier, video ads are a more digestible type of content that's easy to access and understand. People feel more attracted to the audiovisual nature of this type of advertising than to other kinds of digital content that require more time and effort to go through. Some of the primary advantages of video advertising are:
Video Is Visual
Video and motion allow you to tell stories other formats don't. This, in turn, allows you to reach your impression goals faster by attracting more viewers than alternative advertising methods.
Video Builds Trust
The delivery of video ads can position you as an industry expert and build a bond of trust with your target audience.
Social Media Favors Video Content
Implementing video campaigns in your social media strategy is an excellent way to reach a wider audience. Social channels allow users to share your content within their inner circle.
How Can Video Ads Help Push Your Marketing Message?
Creating compelling video ads is a must if you want to increase your conversion rate and, ultimately, your revenue. This digital marketing staple allows you to use several storytelling elements to touch and persuade your audience. Without the limitations of text or static images, visual ads give you the opportunity to say more in less time. This can help your audience understand your offering better and prompt them to finalize a purchase.
Additionally, audiovisual content tends to be much more memorable. Audiences are more likely to think of you when the time comes if you show them valuable and creative content that makes them feel like they're walking out with something new just from watching.
How to Get Started With Video Advertising Campaigns
Video ads are one of the best ways to reach your target audience in the fast-paced digital world. The guide above will help you better understand this type of content and why it could help you boost your sales. If you want to learn more about the perks of incorporating video marketing into your promotional efforts, reach out to Disruptive Advertising today.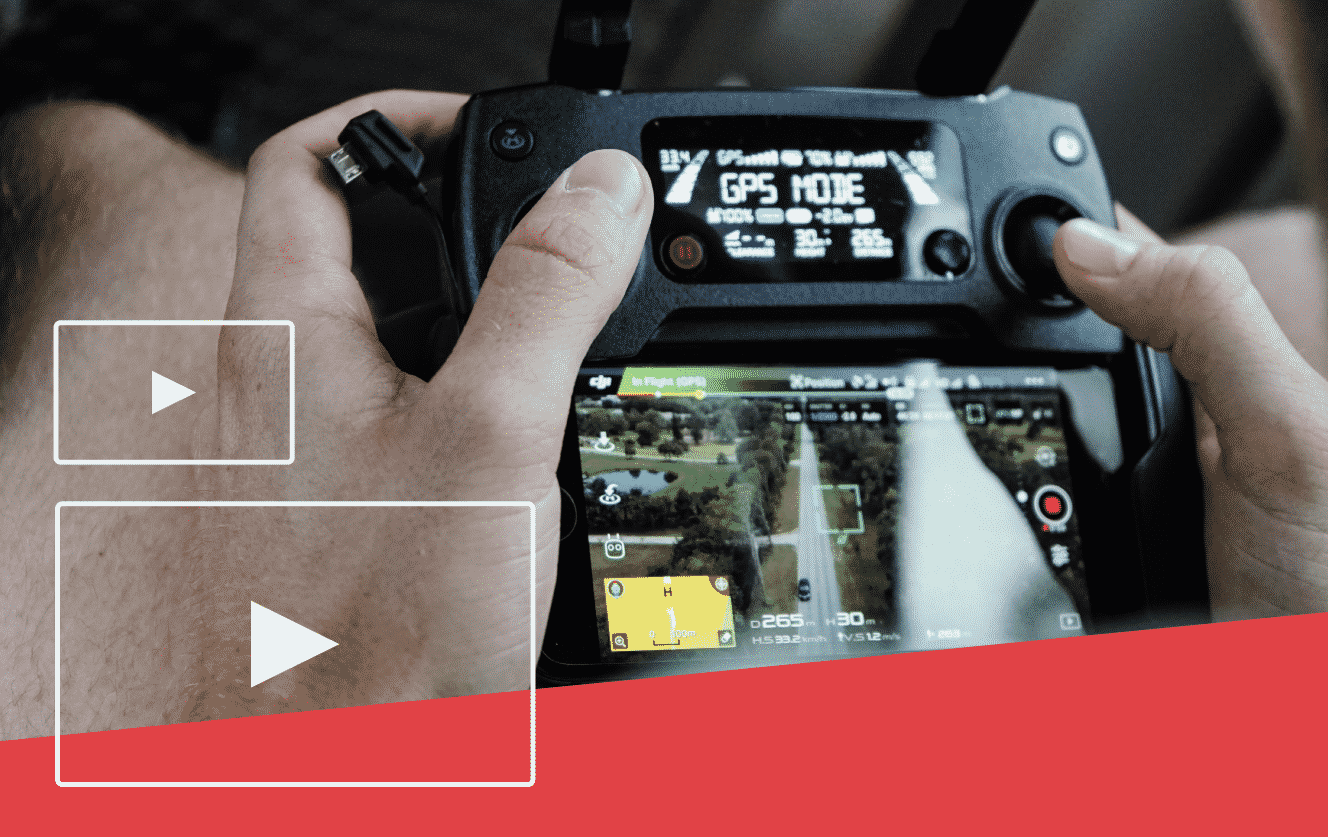 Leave a comment