Top 10 AdWords Banner Sizes You Need To Know Right Now
Sarah Rodriguez• April 2, 2018
If you're doing online advertising, you need to know what banner sizes Google AdWords uses.
Just to cut to the chase, here are the top 10 AdWords banner sizes that you can create (these are all in pixels):
Most Common AdWords Display Ad Sizes
250 x 250 – Square
200 x 200 – Small Square
468 x 60 – Banner
728 x 90 – Leaderboard
300 x 250 – Inline Rectangle
336 x 280 – Large Rectangle
120 x 600 – Skyscraper
160 x 600 – Wide Skyscraper
300 x 600 – Half-Page Ad
970 x 90 – Large Leaderboard
The only ad size that's not available on desktop/tablet but is available on high-end mobile devices is:
320 x 50 – Mobile Leaderboard
The Top Performing AdWords Banner Sizes (according to Google)
Here are Google's top performing ad sizes, along with a quick picture of how they look and where they show up.
Medium Rectangle (300×250)

Large Rectangle (336×280)



Large Mobile Banner (320×100)

Max File Size
Make sure that your ads that are no bigger than 150 KB in file size. Anything above that will be disapproved by Google simply because the bigger the file is, the longer it takes to load.
If you do the designing yourself or hire someone to do the ad graphics for you, know to give clear instructions to your designer that the final product should be in JPEG, SWF, PNG, or GIF formats.
Google will not accept any other formats.
---
Update: This post gets quite a few hits from people with questions about display advertising on a variety of networks, so I've added further information on how to put together a really great banner ad to help you out!
How to Create Great AdWords Display Ads
Online display ads have become a normal part of anyone's internet experience, which is why you should know how to work with display advertising for your business.
Display ads can be tricky to understand and may seem overwhelming to build out; but, the truth is, with the right information anyone can build out successful display ads for their campaigns.
1. Why Display Advertising?
Unlike search ads, display ads can feature carefully designed text, fonts, color, pictures, graphics, and even animation. Although display ads tend to get a lower direct click through rate then search ads, raising brand awareness and remarketing to past visitors can increase the likeliness of a sale further down the road.
Display advertising plays a big part in pushing customers down the sales funnel, eventually leading them to purchase your product or service. Because of this, its important to make sure your display ads are memorable and effective so that visitors are more likely to click your ad, or even search for your business later.
[Tweet "Raising brand awareness increases the likelihood of a sale down the road."]
2. Rules and Restrictions
Although display ads are pretty simple, there are a few rules and restrictions to be aware of to avoid having your ads rejected.
For most platforms, there is a file size limit. For example, Google display ads need to be under 150KB. There are also rules that prevent your ads from having a white background without a border outline. This is to make sure ads are separate from the background of the website they are being served on.
Facebook has a special rule where ad images can only contain 20% text (including logos). It's small rules like this which, if ignored, can set your campaign back because you have to go back and fix all of your ads.
Making sure your ads are the right size, including a border or colored background, and checking for text restriction rules will save you time when creating and uploading your ads.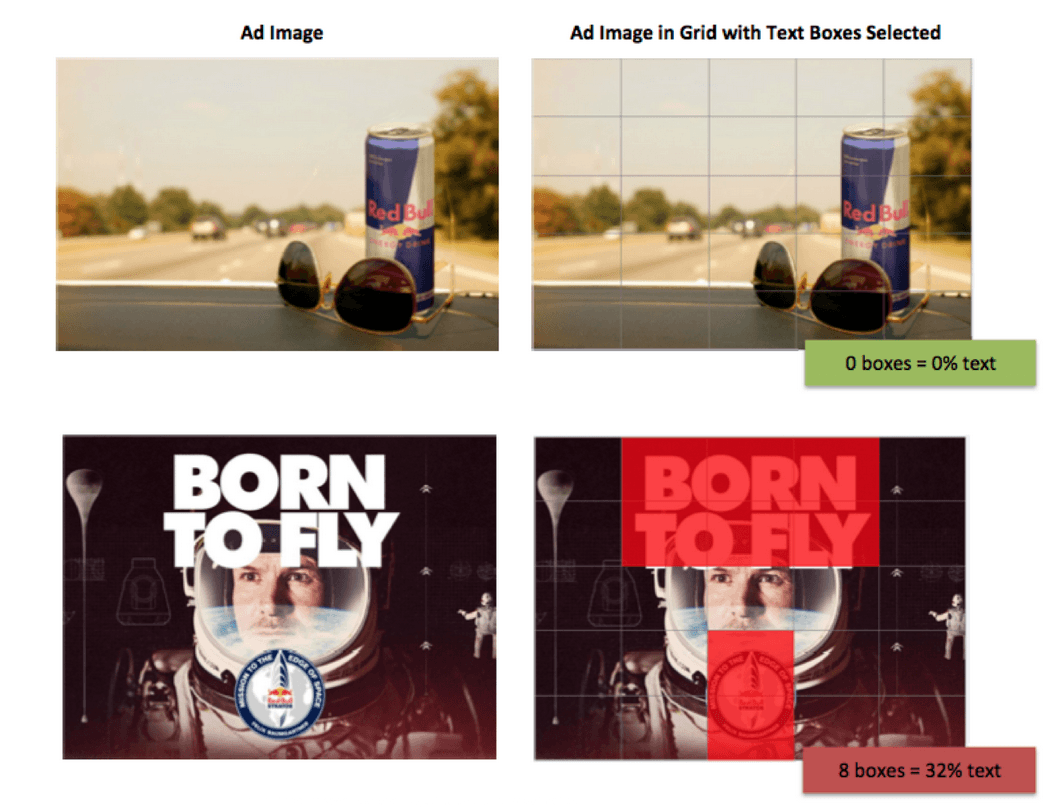 3. Designing Your Ads
Designing your ads doesn't have to be hard, but you want to take the time to make sure they are optimized to perform. So, let's talk about the best (and easiest) way to do that.
Colors
First, consider the colors you are using. You want your ad to stand out…but not be overly stimulating.
You also want your display ad colors to coordinate with your branding (not matching necessarily, but you want it to look nice with your logo). You don't want a visitor to click on an ad that takes them to a completely different looking site, which is confusing and misleading.
Call to Action
Next, make sure you have a CLEAR call to action. I usually make the CTA look like a button that stands out, encouraging visitors to click it. A simple button that says "Shop Now >>" or "Learn More!" can go a long way.
Images or graphics should also be carefully considered when creating your ads. The big advantage you have over search or text ads is the display or visual aspect.
Choose imagery that will connect with your visitor and provoke the emotions that you are trying to convey. You can also use imagery to inform visitors about what you're selling with a nice product shot or satisfied customer.
Finally, when you're choosing the content and layout for your ads, keep it clean and clear. Often, simple pictures are more compelling than complex imagery. Again, don't overwhelm users with too much text (that they are not going to read). Instead, boil your text down to concise bullet points or a simple quote or statement to convey your message and brand.
If you are following these guidelines, your ad should look clean and visually pleasing without feeling overcrowded. Here are some ads that demonstrate the simple guidelines above: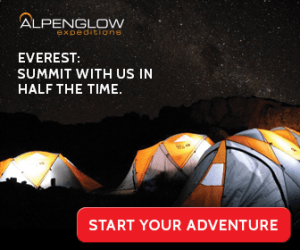 4. Testing
Of course the last thing you need to remember is testing. Just like with landing pages, or text ads, some things work better than others. You won't know if your ad is fully optimized until you test it against something else. Through testing and trial-and-error, you are able to (over time) create more effective ads, which means more clicks and more conversions.
[Tweet "You don't know how well your ad is working until you test it against something else."]
Conclusion
Hopefully, you now have a better understanding of the importance of display advertising, how to optimize for the most common display ad sizes and how you can create your own effective ads. For even more tips and tricks for running your online campaign, check out the rest of our blog posts!
By the way, if you need help putting together a killer display ad campaign, let us know! I'd be happy to look at what you're doing (or want to do) and help you get your ads running right.
Leave a comment