Already Behind On Sales Goals: What You Can Do To Turn 2022 Around
Digital Marketing Metrics
•
Marketing
•
Paid Search
•
PPC
•
Strategy
•
Ana Gotter
May 3, 2022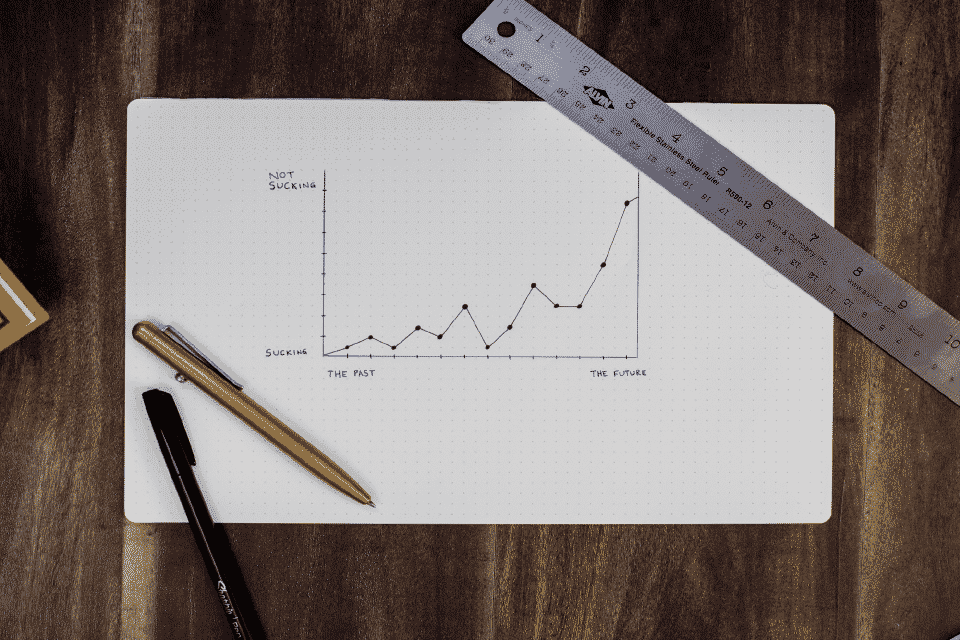 There's nothing quite as panic-inducing as looking at your sales goals and realizing that we're nearly halfway through the year….and you're not even close to being at the halfway mark to those sales goals.
It can make your heart drop to your stomach, and it can be downright discouraging, especially since so many brands felt like 2021 was one of their worst years yet (with some saying 2021 was even worse than the clearly catastrophic 2020).
But there is some great news: We're not even halfway through the year, and there's plenty of time to put some strategies in place to build momentum and hit all of your target goals… and more.
In this post, let's take a look at what you can do if you're already behind on sales goals to turn 2022 around, meeting and exceeding your sales goals.
First: Assess Where You're At Now
Before you do anything, it's crucial to take a close look at your existing sales performance and all the factors contributing to it.
Ask yourself the following questions:
Where are your sales right now, and what is your goal?
How are you holding up compared to last year, both in terms of progress to a goal and in pure sales?
Is your business seasonal? It's normal, for example, for swimwear companies to have huge pushes of sales before summer, and even for real estate markets to be busier during the summer months when school is out.
Have there been internal factors impacting sales, like customer service concerns that led to lower retention rates, an increase in prices, or a shift in branding or customer demographics?
Are there any outside factors that could directly be impacting your sales? This could be related to shifts in consumer behavior, new competition, or global events (like, for example, lasting impacts from a worldwide pandemic.)
Have any of your existing marketing channels seemed to slow down? If you previously got an abundance of leads from Facebook but that's dropped by 15%, you'll want to take a closer look there.
Take time to really consider each of the following, researching the answers and even asking questions from other teams in your business as needed. It will impact how you move forward and which strategies you decide to follow.
Once you do, let's move forward.
Look For High-Value Marketing Platforms
When you assessed your current marketing and sales platforms, you likely identified a few high performers. These are platforms that will be consistently bringing you leads that customers that convert more often, convert at higher price points, or retain longer. Any of the above are good!
So which platforms are working best for you? And can they be leveraged any further?
You can take a look at any analytics platform you use— including Google Anayltics— to see which platforms are bringing you traffic that's converting. (Setting up Goals will help with this.)
If you're already seeing decent results with Google Ads, for example, but the TikTok campaigns you've paid an influencer to create aren't doing so well, it makes sense to funnel that influencer money straight into more Google Ads.
With more funds you can test more campaign types, more keywords, and more dynamic options to potentially increase your results there. Or, you could invest the funds into working with a reliable agency who is trained to help you squeeze every last penny out of your ad spend and into conversions. (As a top rated Google Ads agency, can help you there).
You might also realize that your email marketing is working for you… but that since you're already sending an email every few days and that's your cap before engagement drops, you don't want to try to leverage it further.
The goal here is to look for platforms that are working, and then decide if you can do more with them (beyond testing!) to drive more results. Scaling up or down as needed can help.
Research High-Reach Marketing Opportunties
If you're low on sales, sometimes a good tactic is to find ways to reach large numbers of your target audience as quickly as you can. Pushing more users into your digital sales funnel is a good start and can help you collect momentum.
High reach opportunities may include the following:
Sponsored or guest post placements on high authority websites
Affiliate programs, with extra momentum if you can get industry experts or influencers to become affiliates
Influencer marketing on social media marketing
Display and social media advertising to cast a wide net to cold audiences who may not even be actively looking for you
Prominent listings in industry directories
Speak or network at respected conferences
Caption: Affiliate recommendations from Evergreen Profits
You'll notice that many of these strategies leverage someone else's high engagement and traffic for your benefit, whether that's signing up for a listing on a directory or hiring influencers to do some of your marketing for you.
As a content writer myself, the ability to have guest posts placed on high-authority sites means that users are more likely to see it and reach out to hire me directly than if I was just blogging on my own site. It gives me an easy and fast way for someone to discover me.
And as a reminder— you should always have retargeting campaigns set up so that you can stay in touch with users who check out your site after discovering you on other platforms.
Leverage Your Existing Network to Your Benefit
Even if this is your first year in business, we're willing to bet that you have some sort of network that you can tap into to help you do everything from building brand awareness to driving sales.
Here are a few examples:
Partner up with other brands that have overlapping audience segments. Whether that's through hosting a contest, an in-store event, or just creaitng or sharing content together, this is an easy way for both brands to benefit and expand their reach into new clientele.
It's a little like social proof, and it comes across as a trusted recommendation; that's valuable.
Set up referral networks for existing customers. If I love a product and I'm told a get a month free, $20 off, or almost any benefit by telling my friends about it… I'm going to tell my friends about it. Most consumers, fortunately, for businesses, are just like me.
And even more significantly, customers trust direct recommendations from their peers more than any marketing messaging your brand could ever create. These customers buy faster, spend more, and retain longer.
Consider creating an affiliate program and ask connections to join. If you're well connected in your industry and know several respected bloggers or influencers, consider creating an affiliate program and asking them to join directly. Since they know you, they may be willing to do you a solid. Make sure that you give them free samples or access to your products or services so they really understand what they're promoting.
Use lookalike audiences off of existing high-value custom audiences. You can leverage your anonymous network, too. Facebook's lookalike audiences uses the platform's machine learning to identify user who fit the demographics and behaviors of user who already belong to a specific custom audience.
If you use a custom audience of high-value users (like high-spending or long-retaining users), you could expand your reach quickly.



Scale Up Your Ad Campaigns Strategically & Quickly
PPC campaigns can help your business reach your sales goals quickly, even if it means you need to invest ad spend in order to get the initial sales.
Scaling up, however, must be done strategically.
While a one-on-one custom strategy, direct campaign involvement, and consultation is always our preferred move (and something we can help you with if you want to get in touch here), the following tips are a good place to start:
Prioritize campaigns that are most successful at resulting in qualified leads; not just the number of clicks (note that these may cost more than low-quality clicks; that's ok!)
Add extensions to your Google Ads campaigns to make them more actionable; Google will automatically add relevant extensions to qualifying ads and they don't cost anything, so there's no downside to adding them
Try testing out dynamic search ads, which pull headlines and relevant landing pages based on a user's search to increase the overall relevance to each user; this can make it easier to scale up thanks to Google's automation
Run more tests, including testing keywords, copy, and add-on audience placements where relevant, and even test different bids; this will make it easier to find new winning combinations that you can optimize and scale up further
Ensure Your Team Is Ready for Leads
Alright, this last step is important, and we've found that it's actually not uncommon for businesses to overlook it.
You get new leads in from your campaigns. Traffic to your site, new subscribers opting in to your email list, lead forms filled out.
Now what?
You need to make sure that your team is ready for leads and that you have a system in place to nurture them as quickly and efficiently as possible.
While this will vary from industry to industry and business to business, these are a few solid tips:
Look at data syncing and automation-focused software. Zapier and LeadsBridge are two great examples; they both integrate with an abundance of tools. If a lead comes in through Facebook Ads, it's immediately pushed to your CRM, and you can have a system set up to trigger an email autoresponder and a notification to your sales team. No one will slip between the cracks.
Consider lead scoring. Lead scoring can be particularly helpful for B2B businesses and the sales teams trying to determine which leads to prioritize.
High quality lead scoring tools like Breadcrumbs have dynamic lead scoring models that can help give you an accurate look at which leads your team should focus on right away for both immediate selling with new clients and upselling or crossselling opportunities.
Train your team well and give them freedom to close deals. Is your team enabled to offer customized discounts or deals to a certain level in order to help close deals quickly? Do they know your tool inside and out? A well-trained team can do wonders, even if your product or service "sells itself."

Final Thoughts
As you can see, there's no reason to break out in hives if you're not exactly where you wanted to be when it comes to your sales goals for 2022. There are plenty of reliable, high-converting strategies that you can use at every step of the sales funnel to bring more qualified leads and customers your way.
So are you on track for your annual sales goals? Do you know what you need to do to get there?
If you're struggling, we can help; we're experienced in helping businesses scale their campaigns to new levels of results and revenue with multiple different services. Get in touch with us here to learn more.
Leave a comment