Are Landing Page Links Killing Your Conversion Rate?
by Andrew Maliwauki • September 6, 2016
If you picture your landing page as a small frontier town set in the middle of the wild west, what would it look like? Chances are, it would be fairly simple: one street, a small store, a jail, and—of course—a saloon.
It would cater to the needs of a small mining operation or farming community, with goods and services that would specifically benefit them.
However, like any good western, you can't escape the presence of outlaws threatening the peaceful, law-abiding citizens. In this scenario, you're the sheriff and it's up to you to keep your town running as smoothly and efficiently as possible.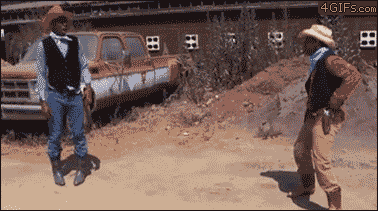 With landing page conversions, it's critical that you constantly evaluate and test what's helping or hurting your conversion rates.
And, when it comes to including links on your landing page, the old western saying applies here more than ever: "This town ain't big enough for the two of us."
Let's take a look at how external links can impact your landing pages, the best way to handle navigation with a one-page design and how to discover the right balance when performing tests.
Why You Should Avoid Using Landing Page Links
It shouldn't really come as a surprise that external landing page links typically reduce conversion rates, just like rag-tag outlaws drove away frontier folk from peaceful settlements.
For example, in 2014, HubSpot published an article that showed results from tests proving how removing links from your pages can improve conversion rates by up to 28%.
Why? Well, it's all about how you present the funnel of information and keep your visitors on track.
Your landing page is a lot like a gold mine. Back in the 1800s, if a miner discovered a vein of gold in the side of a mountain, they would focus all of their efforts on that spot to maximize their success and profits.
By including multiple external links on your landing pages, you're effectively distracting your visitors (and potential customers) from the gold mine on your landing page—your call-to-action!
In other words, external landing page links are like bandits, they steal productivity and conversions from your page!
Sure, it may be tempting to include a link to your company homepage or other products, but remember what the consequences can be for those that visit your page.
But, the good news is, you're in control of your page design, which means you can clean up your town…er, landing pages.
What To Do With Navigation
However, just because you should exclude external links doesn't mean you can't have a clear page navigation.
When designing your landing page, it can be difficult to decide what to include from your website and what to leave out.
Now, it may seem beneficial to not include a nav bar on your pages if they are really short, but for most pages, it can definitely make your layout easier to follow.
Much like any good western town, you need to prominently feature saloons…ah, that is…the most attractive features of your product or service.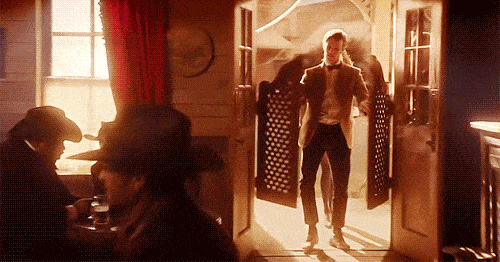 Also, if you do include a fixed nav bar on your landing pages, I highly recommend utilizing a smooth scroll code snippet so that your internal links take you to the appropriate sections of the page.
Including a small CTA button in the header also reinforces your page's focus as your visitors scroll past the initial call to action above the fold.
Overall, unless your page is quite almost entirely above the fold, a navigation bar is probably a good idea (helps keep things "orderly" in your landing page or site).
Testing to Find the Right Balance
As with all things in landing page optimization, you should never take one person's word for it. Go test it and see what it does for you!
As sheriff of your digital campaigns, you should constantly be deputizing variants to find the winning combination for your landing pages.
While it's true that—as a general rule—external links are probably unwise, you may find success on an eCommerce page by including a link to more product reviews and ratings.
In recent studies, it's been shown that the majority of landing pages do include two or more links, but these are typically for the home page logo and privacy policy.
While some tests indicate that linking to social media can have a positive impact on your conversion rates, I still recommend testing before you put extra links on a champion variant.
In Closing…
So, are landing page links killing your conversion rate? Probably, but there's only one way to find out for sure!
Time to pin that badge on and forge your way through the uncharted territories of conversion rate optimization one test at a time!
By the way, if you'd like me to take a look at your landing pages and help you wrangle your conversion rate back under control, let me know here or in the comments. I'd love to help!
Have any additional tips for links and navigation on your landing pages? Let me know in the comments below.