8 B2B Digital Marketing Strategies Marketers Need to Try in 2018
by Cydney Hatch • July 10, 2018
B2B, or business to business companies, are unique animals that require a well thought out and creative marketing plan.
When you initially think about B2B marketing strategies, your mind might go straight to direct and outbound techniques—messaging sent straight to prospective clients that you've identified. While that can work, it's not always the best way to bring in new clients.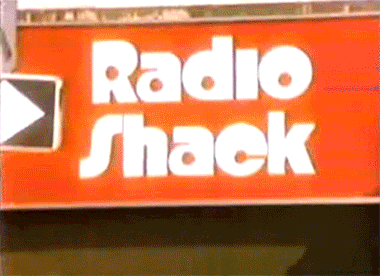 Now, do not get me wrong, these kinds of techniques certainly have a place in your marketing toolbox, but we live in an ever-evolving and digital world. If you want to be successful in your B2B marketing, you have to adjust to the trends and needs of businesses in the digital age.
To put it simply, you need strong B2B digital marketing.
The world of digital marketing for B2B companies has changed. After all, clients are more likely to do a Google Search to find solutions to their pain points rather than wait to be found. As a digital marketer, it's your job to be a proactive solution not a reactive pusher of products to potential businesses.
8 B2B Digital Marketing Strategies to Try
Having a well-defined strategy is the key to improving the effectiveness of your B2B digital marketing efforts. Let's take a look at 8 B2B digital marketing strategies you can utilize in 2018 to increase your business exposure and numbers.
1. Research and Demographic Targeting
First and foremost, you need to do your research and find your target demographics. If you don't have a precise picture of who your target customer and audience is, you are wasting your time and money!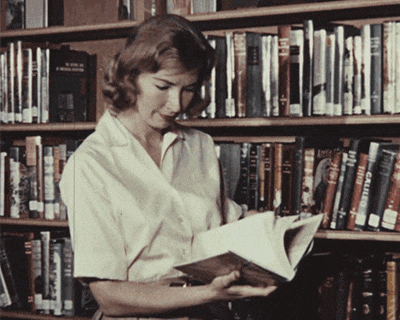 What every B2B digital marketing strategy has in common is targets that can be defined and refined. It's impossible to market to everyone at once, so you need to concentrate on your core audience. So you need to ask yourself:
Who is my audience and what "buyers personas" can I create for them?
What are their interests? Dislikes?
What is their price range and buying habits?
What are pain points we can address with them and how?
How do they communicate and how do they want to be communicated with?
From marketplace research and buying behaviors to brand research, detailed marketing research will help you make more informed decisions as a business owner to not only better connect with your intended audience but also gives you an objective basis to measure results.
After doing your buyer persona research, it is time to focus on demographics. By narrowing down your audience using "hyper-targeting", you save not only time but money on your marketing efforts.
Understanding the characteristics, needs and lifestyles of your consumers allows you to effectively craft products and services they need and marketing messages they respond to. Create a "buyer persona" for your audience that is hyper-targeted and do your research on those groups. Always survey them and get feedback for insights on how you can improve.
If you're struggling to figure out where to begin, focus your efforts on an individual customer segment! Google Analytics is a great place to start when it comes to understanding how your marketing content is being consumed and how you can better reach the individuals you want to.
As a B2B company, you will need to have a strong sense of who and how your products/services will help those buyers and research and market targeting will help you dramatically when it comes to connecting to your potential clients.
2. An Engaging and Informative Website
In today's digital marketplace, your company's website is so important! A website is more than just a pretty face, it is an online presentation of your business to truly showcase your expertise, quality, and solutions.
Your B2B website is most likely the first way potential clients will interact with your business, in fact, 80% of people look at websites when checking out service providers—so what you share and how you share it will be crucial.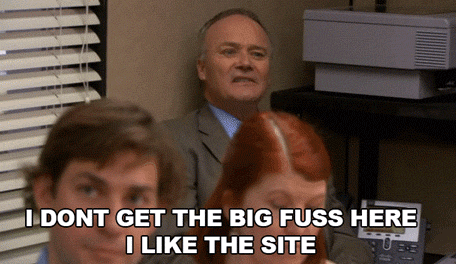 When potential clients come to your site, it should be an engaging, informative experience that provides offers and information that can drive leads and engagement. On top of the content, here are a few website "musts"  to consider when looking at your B2B website:
Is your website, landing pages and content designed for your target audience?
Are you using meaningful SEO keywords?
Is your website mobile responsive and designed for mobile users? A lot of business is done on mobile, so this is important.
Does your website have calls-to-action encouraging website visitors to schedule a meeting, showcase etc?
Does your website include testimonials and social proof?
Is your website personable? Do you share content that is specific to your B2B business or generic content?
Is your website search engine optimized? Getting found starts with a website that is configured on Google!
If you are looking at the list above and think you need to make some adjustments to your B2B website, you've got a great opportunity to improve it! In fact, the best websites are continually adjusted and changed to better target and communicate with potential customers. Since business evolves so much, website optimization is needed at least every 18 months.
3. Effective Website SEO
As discussed briefly in the website section, your target audience has to be able to find your site for it to be effective. That's where search engine optimization helps! Though SEO is a complex and evolving marketing tactic, it ultimately consists of two primary components.
On-site SEO: Track keyword phrases that communicate the concepts on your site to search engines. This allows search engines to produce more relevant results to searchers. That way, if they are looking for you and your products/services, they will find you!
Off-site SEO: Track links to your website, either through outside engagement or guest articles in other publications. These efforts work to increase your site's authority as a widely recognized leader on your topic and its content. Outside networking is always a great marketing strategy!
As you network, get featured, have more visitors visit your site and engage with your website, search engines will begin to see your site as more credible—resulting in higher rankings. This also comes from writing quality blog posts and content on your site!
SEO is an incredible tool that you should not overlook. After all, if you have no site visitors, you will not grow as a B2B business.
4. Segmenting Your PPC Campaigns
If you want to speed up the process of attracting new clients, you may want to consider pay-per-click (PPC) advertising. PPC ads allow you to use advertising platforms to get your content in front of relevant users.
Of course, you have to pay for this, but if you do it right, it can be a great way to grow your B2B business digitally. In many cases, you pay for ad clicks that take users to your site, but on some platforms, you can also pay for other actions like impressions, video views, and on-site engagements.
PPC ads are an incredible opportunity to gain attention from interested users who may never have found your products/services otherwise. Unsurprisingly, it can be an irreplaceable valuable tool for building brand awareness, generating leads and driving conversions.
Since you pay for every click, PPC tends to be the most profitable when managed by a professional. Learn more about effective PPC advertising here.
Unfortunately, one of the biggest problems I have seen is that many companies make the mistake of setting up their PPC campaigns or ad groups for each product or service they have. They don't think creatively about how their target audience is searching for the solutions they offer and therefore not using campaign organization to match that creativity.
You can address the problem by carefully planning your campaigns in order to group your ads into as many groups as possible. You can segment by each main feature, benefit, subcategory, target industry or geographic location relevant to your product or service.
For example, let's say you provide web design service. You can group your campaigns as follows:
Categories: Ecommerce Website Design, Custom Website Design, etc.
Features: WordPress Web Design, Shopify Web Design, etc.
Industries Served: Retail Website Design, Restaurant Web Design, etc.
Locations Served: Iceland Web Design, Washington D.C. Web Design, etc.
Once you create more targeted and creative groups, make sure you set up each ad campaign with effective keywords, ads and landing pages to match them correctly. Setting up campaigns in this way allows you to focus your efforts and will result in better quality leads. Who doesn't want that?
5. Social Media
Social media is here to stay and as a B2B business owner, it needs to be a spart of your B2B digital marketing. Why? Well, 60% of buyers check out new service providers on social media, making it a more commonly used source of information than formal referrals and recommendations.
So, if you haven't already set up Facebook and Instagram pages, those are the two platforms you should focus on.
Fill out your social media profiles with relevant information about your B2B services and products and make sure to link back to your website. When you post updates, cross-promote your material from your blog, website, and social media platforms. This can improve your website rankings online.
Social media content should contain information and visuals people can interact with, like:
Business tips
Pain points and solutions
Cool features of your B2B products/services
Success stories
Before and after photos/testimonials—particularly videos
FAQ
Readers are more likely to comment on, like, or share these posts.
For example, one of my favorite B2B companies is WeWork. They do an incredible job consistently sharing their brand message on Instagram: "Make a life, not just a living." They creatively share their office spaces, share witty cultural references within their branding space and feature some of the perks of working in their customized and economically friendly office spaces.
I mean, who wouldn't want to try out a smoothie bicycle machine at work? The video has over 40,00 views and can easily draw people in to want to visit and test out their office spaces for the day. This is what social media is about: sparking interests and starting conversations/experiences.
https://www.instagram.com/p/Bg6VqZ2lZ12/?hl=en&taken-by=wework
That is the ultimate goal of your content: engagement. Engagement is what makes social media accounts successful, so if you can start a conversation with your audience, you are doing great!
Make sure you are not just pumping out content on your social media platforms. You need to connect with and respond to your readers!
Simply put, social media is an accelerator for sharing your business awareness, expertise and information with potential clients and is a key part of any successful B2B digital marketing strategy—if you do it right.
6. Client Review and Application
Not doing customer research or surveying your audience is silly!
B2B marketing must be driven by data over anything else because, well, you are selling to the number crunchers and business owners. Businesses will not invest in something if there are not data-driven results! So, some of the best and simplest ways to improve your B2B digital marketing are through customer research and reviews.
What better way to target the right marketing strategy than to find out what works and what doesn't straight from the clients themselves? Including a feedback form or any type of feedback mechanism in whatever marketing strategy you choose to engage in unlocks potential data.
This data could range anywhere from trends, market preferences, age-targeted preferences that you can also use as a leverage or other important things that will help you improve your strategy. From here, you can make meaningful improvements as well as content you can use to share messaging best suited to your current and new clients.
Understanding customer and client data is important when presenting your brand and your knowledge of the industry. It makes you believable, serious and insightful about what matters most: helping the customers and paying attention to their ever-changing needs.
There's no one way to getting the perfect strategy, especially when it comes to a market as complex and diverse as the one created by today's businesses. So, feedback from clients is still the best gauge of how effective your current strategy is and how to make this information a content goldmine.
Once you start getting feedback from customers, read your reviews and respond to them—even those who have left negative feedback. When you do this, it shows that your customer experience matters to your business and you care about improving it.
Once again, WeWork does an incredible job creating the above video that shares not only customer reviews but employee and higher up position reviews and comments. Adding customer testimonial videos to your website allows you to share quality content and shows the that you value the customer experience in your company.
Reviews are typically used for internal improvement, but you can also use them to share the passion, drive and success your B2B company creates for clients!
7. Video Ads and Content
Since we are talking about videoes in the last section, I want to really drive home the power behind video content and advertisements in 2018!
Video content goes viral these days…I mean, just look at this video entitled " Unbelievable. This should make you angry. Watch all the way to the end.
https://www.facebook.com/Ksenapathy/videos/2073798982887404/?hc_ref=ARSjhKUtmxn4Fld6RFj5JZ_fSOLWaLf0TPuAgXgTyhcu5YkRMsFBtHQndvTXsMcrEMA
Yes, is this clickbait but the power of video and people's reactions to them is understood.
You started to truly believe that mushrooms could cure cancer but this video shockingly shows you that information is seen not necessarily read.
If a video like this can move someone's emotion this quickly to make a decision or to act…imagine what you can do when your B2B business shares real content that can inspire and make individuals want to take action!
With 65% of the population claiming to be visual learners, brief and engaging content is what buyers will be looking for. Videos, which are easy to share, are a great way to incorporate your brand's story through an engaging set of visuals. In most cases, for B2B companies, an explainer video is what will work best!
For example, WeWork made an informative, snazzy and visually appealing video that explains their mission, experience and business beautifully. Specifically, in this video, they share the economic impact report of businesses choosing WeWork as an office space.
This video informs viewers and gives them a sense of community and impact—which is what WeWork wants from your experience.
Now, we understand the content side of video creation, but advertisements are also huge! Whether it's a GIF or a short video, video is transforming the way we connect with businesses.
Visuals, particularly videos, are the key to marketing success in today's world. In fact, 25% of Instagram's advertisements are now in video format with a click-through rate of 1.84% (and that number is on the rise).
If you are new to video work, there is tons for you to learn and there are even that much more opportunities for you to earn more clients by using it creatively! If there is an opportunity for you to share a video, you probably should!
8. Referral Marketing
We mentioned at the beginning of this article, B2B marketing has changed. You no longer need to spend hours on the phones cold calling or sharing paper promotions—this has major implications for your B2B digital marketing because you are saving time to do other things and your leads are coming from other places.
A lot of studies show that referrals are no longer coming from just clients, but from strangers online—just for the sheer fact that a business's reputation was good enough.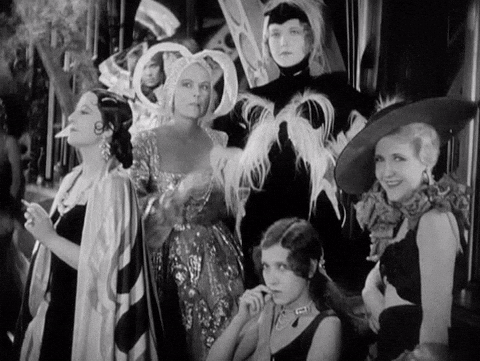 Social proof will be a strong advocate for the success of your business and it just doesn't stop at testimonials. Content marketing and really setting yourself apart as a reputable leader in your B2B area can really help other's believe and share you are a top quality business to partner with, even if they did not work with you directly.
If done well, your business can stick in people's brains and they will want to share it with other people. This brand recognition can lead to client referrals and new business.
On top of this, you can also give current customers referral perks, promos and partnership levels for promoting your business. By doing that aspect of referral marketing, you are also deepening your current relationships with clients and solidifying their trust, partnership and connection with your business.
B2B Digital Marketing: You Got This!
The digital world, although tough to fully grasp and get ahead of the curve, can be full of creative resources and opportunities for a B2B business. Doing the old school meetings, calls and papers approach will not cut it, but doing the above B2B digital marketing strategies can really take your business to new heights.
Do not be afraid to try out innovative strategies that explore new possibilities in the age of digital marketing. Make use of modern digital platforms like social media, video sharing and remember that customer service is at the heart of all of these strategies. Follow up and learn from your business clients, those two things paired together will really set you up for success!
If you want some help with B2B digital marketing, reach out to us here at Disruptive Advertising. We specialize in digital marketing and advertising so just as you want to help other businesses, we do too!