Pain-Free Online Marketing for Dentists
Yes, this is real life…
Online marketing for dentists is a thing!
Since it is 2018, and most patients are finding your practice online, it is pivotal that you have a strong online presence and mobile experience for your patients! In fact, here are some stats to prove it!
97 percent of patients would rather click than call the practice for more information

61 percent of patients will leave a dentist's website if it's not mobile friendly

80 percent of adults in the U.S. actively use social media
So how can you attract and retain this audience?
Online marketing for dentists can feel like pulling teeth at first, but with help, it can be a pain-free process! Since your patients are also looking for a pain-free approach to finding the right dentist, lets learn how to make an effective online marketing plan for your practice!
Online Marketing for Dentists
As a dentist, you are not just a care provider, you are a business owner. You need to have great patient experience, but you also need to learn how to attract and retain new customers. If business development is not your thing, that is okay! We can make a plan!
What is necessary for good business development is an online marketing plan focused on your practice services, looking for the right audience and carrying out those services to those individuals consistently over time.
Successful online marketing for dentists should ask the following questions:
WHY: The purpose of your dental marketing plan. What are the definable goals?
WHAT: What do you want to accomplish? What are your long term and short term goals? What is the target audience you want to reach?
HOW: How will you implement these plans? Do I need to outsource, hire or reconsider some things to help the goals become successful?
On top of the basic questions, learn to brand your dental practice. Look for ways to differentiate your office from your competitors. Make a decision on how you will create unique services, different customer services and personal style.
An example of this would be Holladay Dental studio who has chosen to focus on sedation dentistry and therefore creating a marketing plan around individuals who fear the dentist office.

In their words:
"We work hard to make sure you are comfortable while you are at our office. We offer blankets, pillows, and water to any patient who wants them. Patients can enjoy complimentary refreshments, chilled water, and we now also offer massage chairs and wireless headsets. Distract yourself with a good TV show while you are getting your dental work done. At the end of your visit, we provide a soothing, warm eucalyptus towel. We are dedicated to making our patients as comfortable as possible.
In addition to our comfort options, we provide nitrous and oral sedation on a regular basis to every patient who wants it. We also offer IV sedation on a more limited basis. These options are helpful in reducing dental anxiety. Read more about our sedation options and how we can help reduce your dental anxiety here."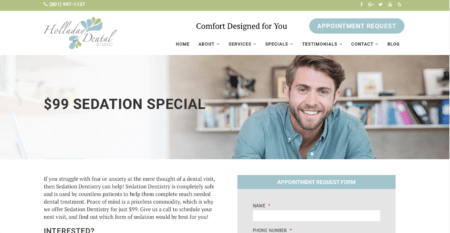 They have a clear brand, message and audience they are trying to reach. They create a calming experience for their potential patients in every detail of their marketing plan and that is very apparent.
Like them, you too can focus and create a marketing plan that works for your dental office services, culture and patients!
Mobile Friendly Website
Online marketing for dentists begins with a great website. So much of the other components of marketing plan, like SEO, PPC and social media come back to your website and how effective it is.
To successfully market your practice online, you need a polished, modern and focused website! Basic marketing website elements to include are:
An easy to navigate website full of meaningful resources and content to help clients with health and service questions.
Meaningful SEO keywords. If you think "dentist" is the only keyword you need, you're not doing your practice any favors.
An intelligently designed landing page that will lead to more appointments or referrals.
A mobile-friendly website that looks great on any device! Its 2018!
An easily found contact page so people can schedule appointments to see you.
A website that includes testimonials and social proof. People care about reviews and personal touches, that is why Amazon is so successful! If you want a stellar example, refer to Holladay Dental again here.
A personable website that avoids generic stock images of teeth and dentist staff! Think about how you can be creative with photos of your staff, office and services.
A search-engine-optimized website: Getting found starts with a website that is configured to be found by Google!
If you have a website, you should also have a blog. Add new content weekly, because Google algorithms reward sites that share relevant, consistent and original content!
Targeted Audience and SEO
Marketers use the word "demographics" to describe groups of people by age group, gender, income level, geographic location and education level.
As you look into online marketing for dentists you will need to decide who you want to target. Obviously, the demographics and target market of your campaign will vary by which services you are choosing to market.
For example, marketing dentures to millennials will not not produce the same results as marketing dentures to seniors.
As a result, successful dental offices run online marketing campaigns that are tightly focused on their targeted market. Do not spread your services too thin, set yourself as an expert in a specific area!
Think about specifying your type of practice, by doing so, you can automatically set yourself apart by choosing one type of dentistry to focus on. Generalizations can just make you another dentistry office online. Do not get lost!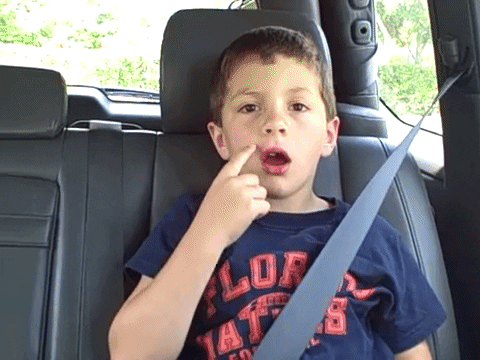 A perk to doing this in online marketing for dentists is that Google treats SEO the same way! Google rewards websites with higher rankings that are hyper-focused on a topic which can give you a better positioned placement for your practice online.
So for example, lets say I am a cosmetic dentist in Salt Lake City and I want to rank well in Google for the keywords related to cosmetic dentist. A few ways I can accomplish this is:
Create quality content around the main topics and subtopics that revolve around cosmetic procedures and services.
Earn links by networking in the community with Salt Lake City business organizations and other cosmetic surgery related websites. By networking and creating promotions with plastic surgeons and dermatology offices, you are reaching out to people who have interests in cosmetic procedures.
Send content to be featured on blogs, news sites and other local pages that will help with locational and cosmetic dentistry related SEO.
Social Media
Social media is as an easy way to connect with new clients and retain your current. If you are overwhelmed with social media and staying up to date my suggestion would be Facebook first.
Creating a Facebook business page for your practice is an easy and effective way to promote your dental office, since it's more appropriate and personal to your business than channels like Twitter.
An example that shows how Facebook can work for dental offices is Taylor Family Orthodontics: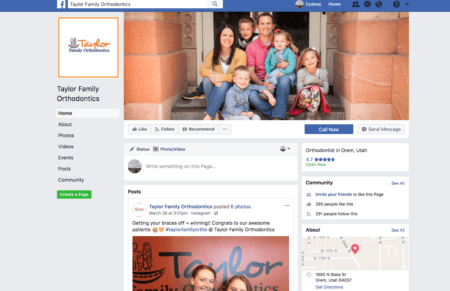 They have a great online presence with high ratings, reviews and relevant dental office contact information. Since your business is heavily reliant on  appointments, making sure you are sharing contact information clearly is important! Facebook makes that pretty dang easy!
On top of great contact information, Taylor Family Orthodontics has a consistent brand and shows pictures of their office culture. This visually creates a sense of community and care.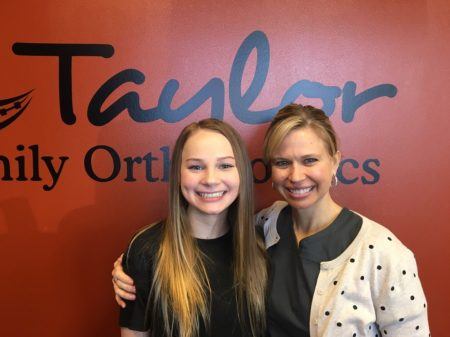 They also share success stories of their clients. This is social proof of their expertise and results their office can give a potential client. A picture is worth a thousand words…we just won't think about how expensive the braces were…ha!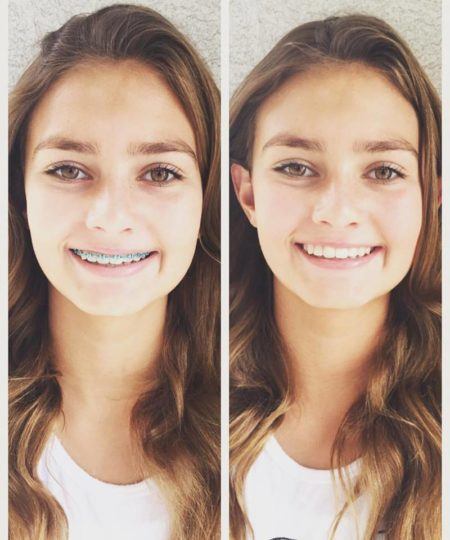 So when it comes to social media, fill out your profile with relevant information about your practice and make sure to link back to your practice website. Social media content should contain information and visuals people can interact with:
Health tips
Success stories
Before and after photos
FAQ
Dental news
Change in hours or locations
Readers are more likely to comment on, like, or share these posts.
Do not just pump out content on your social media, make sure you connect and respond to your readers. Your line of work is intimately being in peoples mouths, so make sure they get to know you first- ha! Social media helps you do that.
Local Awareness Facebook Ads
While you want to get the word out about your dental practice, being specific about who you market to is important. Most likely, you don't want to be showing ads for your practice outside of an 10-mile radius.
Dental practices usually want to target their advertising to about a 5-8 mile radius as those are most likely the people who will literally walk in through your doors for your services.
Here is an example of a dental and orthodontist office in Austin: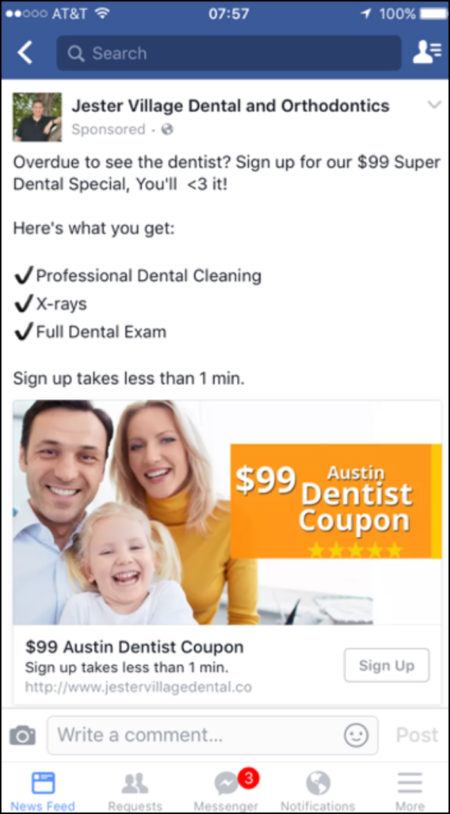 Local awareness ads are a great way to reach a local audience, as well as focusing on using maps to share locally relevant details about your dental business, like the address, distance to the business, hours of operation, and a "Get directions" link.
Implement Strong Contact and Call to Actions
If you have a website for your dental practice, your main goal is to get patients to call your office and schedule an appointment. One of the biggest mistakes I see with dental websites is there is no clear or defined call to action.
If you don't tell the visitor what you want them to do, they won't have such a push to act. Patients are looking for a pain free approach to contacting their medical professionals so call to action buttons are helpful. Make sure to have a call to action at the bottom of every page of your website.
Write things like: "Call us today for a complimentary consultation…", "Call to setup your appointment today…" or "Call to ask about our new whiting procedure…"
All of your call to action buttons should have your office phone number included.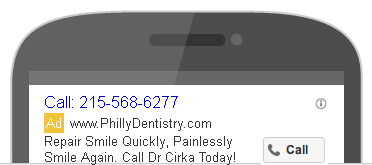 Another impactful way you can get patients to book an appointment is call-only ads like shown above.
Call-only ads are designed to encourage people to call your business, and can only appear on devices that make phone calls. When a potential customer clicks on your ad, it initiates a call.
These ads are available through Facebook and AdWords on mobile, desktop, and tablet. This extension can be added to existing ads, or you can create call-only campaigns.
Scheduling and Reminder Applications
Appointments are the lifeblood of your dental practice. No appointments, no patients, no money.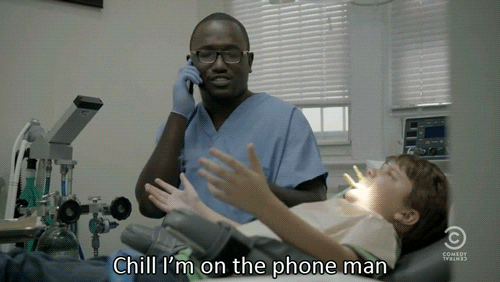 Whether it is a phone call email or text message appointment reminders are important so lets make them easy to navigate and user friendly. Some of the best scheduling apps to use which will also have reminders are:
As each have their pros and cons its up to you to see which will work best for your dental practice.  You can also easily use these apps to remind your patients to make a follow up appointments or annual cleanings.
Free Apps, Free Exposure
One free way to get your business out there is to claim your practice and share your information on popular medical directories like Yelp, Healthgrades, ZocDoc, and Angie's List!
By sharing your information it can be another avenue to bring new patients through your doors as well as creating other online traffic—free of charge!
Information that would be important to share are your dental practice:  address, phone number, business hours, website, but most of all engaging descriptions and visuals.
Yelp is the first place millennials go looking for a good dentist, make sure you're getting in front of potential patients.
Another creative way to reach younger people is ZocDoc. ZocDoc is a mobile app that helps patients find doctors based on gender, insurance, location, and availability; it's  like dinner reservations for medical professionals! You can even setup an appointment then and there on the app!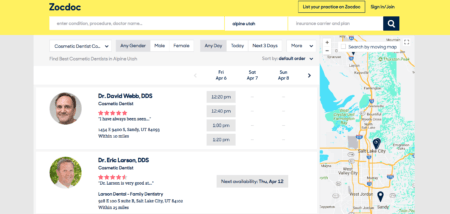 This is pain-free way to find your dental practice for the tech-savvy people.
Online Marketing for Dentists
Each of these steps make online marketing for dentists a pain free way to connect with patients.
Need help building your online marketing plans? "Tooth be told" Disruptive Advertising can help you with all of the above. Get in touch with us!
What do you think of online marketing for dentists? Do you use any of these dental marketing strategies to attract new patients? Share your thoughts, knowledge, and questions in the comments below! 
Leave a comment