How to Use PPC Advertising to Grow Your Dental Practice
by John Thuet • October 12, 2016
Over the years, I've helped a lot of dental practices with their pay-per-click (PPC) campaigns.
Dental practices can make great money from PPC advertising, but unfortunately, I have noticed that most dental PPC accounts make a few mistakes that limit their online advertising success.
The typical dental practice, however, doesn't have the time or resources to figure out or fix these problems. After all, their job is to help people, not worry about the minutia of PPC management.
So, to help you out, let's take a quick look at why dental practices are a great fit for PPC advertising, what holds dental practices back and what you can expect from a healthy dental PPC campaign.
Why PPC Advertising Makes Sense for Dentists
I absolutely love working with dentists because dentists are "people, people." Their practices succeed or fail based on the quality of their interpersonal skills. That makes them a delight to work with, which I'll admit really helps me stay motivated to go the extra mile for them.
In addition to being great clients, dentists also have a lot going for them when it comes to PPC advertising. As a result, I know I can drive awesome results for a new dental practice.
Here's why:
Dentists Have Clear Goals
Unlike many other business owners, most dentists know exactly what their average patient value is and what close rates they need to obtain from any marketing channel in order for it to be profitable. That makes it easy to adjust their PPC campaigns to meet those goals.
Their Target Audience is Predictable
If you have a toothache, you probably want a Dentist ASAP. As a result, people searching for a dentist in an area are typically super low in the sales funnel (i.e. they aren't just browsing local dentists for future use…they need one yesterday).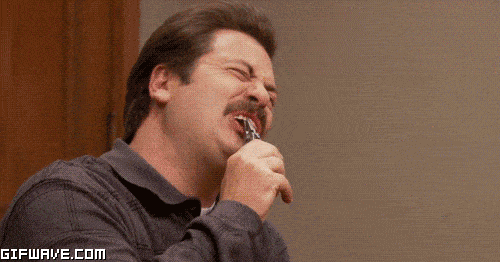 This high need, high intent situation is a paid search marketer's dream. At Disruptive, we like to use extremely targeted ads (especially for mobile), to make sure our clients are top of the search results with a clear CTA to solve this immediate need.
Dentists are Good at Closing Business
No matter what industry you are in, driving high-quality, affordable leads is only half of the marketing-sales formula. For PPC advertising to work effectively, businesses have to be able to close their PPC leads.
Most dental practices are great at this. And, as an added bonus, most dentists provide great service, which earns them repeat business and increases the lifetime value of each customer.
Combine all of these factors and you have a recipe for PPC advertising success. However, many dental practices struggle with PPC…the question is, why?
Why Dentists Struggle With PPC
In my experience, there are a few simple reasons why dentists either don't bother with PPC advertising (and miss out on all the benefits) or have a hard time making PPC work for their dental practice:
Lack of Online Marketing Experience
Let's face it, most dental schools don't teach you how to run an effective AdWords campaign.
While I'm sure that most dentists would do a great job at PPC marketing with the right training and experience, running a paid search campaign really isn't their cup of tea. While that's great for their patients, it can make it hard to start and manage effective PPC campaigns.
The typical dental practice can't afford to hire an in-house marketer, either, so most dentists are in a hard spot when it comes to marketing and growing their business. Most of my dental clients came to Disruptive because they were in this situation, so if you feel like I've just described you and your practice, don't worry, you're not alone.
Poor Targeting
Unfortunately, this lack of training and experience can cause some real problems for dentists who start experimenting with paid search advertising.
One of the biggest problems is targeting. Paid search advertising platforms like Google AdWords and Bing make it easy to target a lot of people who aren't likely to use your practice. As a result, many dental practices waste hundreds or thousands of dollars a month on the wrong clicks.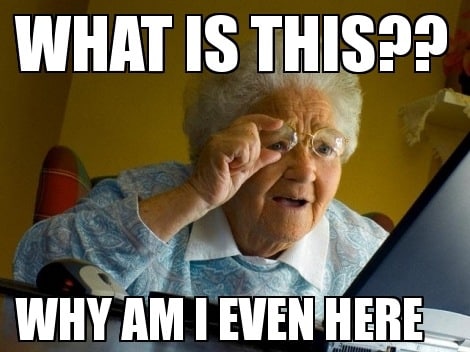 After creating countless dental PPC campaigns at Disruptive, we've found that most potential dental patients are unlikely to travel beyond 8 miles for a dental visit. So, if your targeting extends beyond that range, you're probably wasting a lot of money.
No Call Tracking
Most dental practices get the majority of their leads from phone calls. However, if you're not tracking calls, you can't tell whether or not your PPC efforts are working!
That being said, I'll admit that setting up call tracking isn't the easiest thing in the world. But, believe me, the results are worth the headache.
In addition, even the most well-meaning receptionist can get into bad habits that prevent promising leads from becoming patients. Recording your calls allows you or whoever is answering your calls to review how calls are being handled and make adjustment.
In fact, I believe so strongly in helping my clients succeed that I often will listen to their calls so that I can provide recommendations on ways to improve their lead-to-patient conversion ratio.
Ineffective Messaging
Over the years, I've helped a lot of dental practices and I've learned a lot about which ad imagery, headlines and copy will produce effective results. That's great for my clients, but if you don't happen to be lucky enough to be one of those, there will be a learning curve while you figure out the right messaging.
Ideally, your messaging needs to resonate with your the needs of your potential patients. In marketing, we call these "pain points" and—in the dental industry—your target pain points may be both literal and figurative.
However, even though you might know what's causing your patient's pain, if you aren't testing out different ads, you might end up wasting a lot of money on the wrong messaging.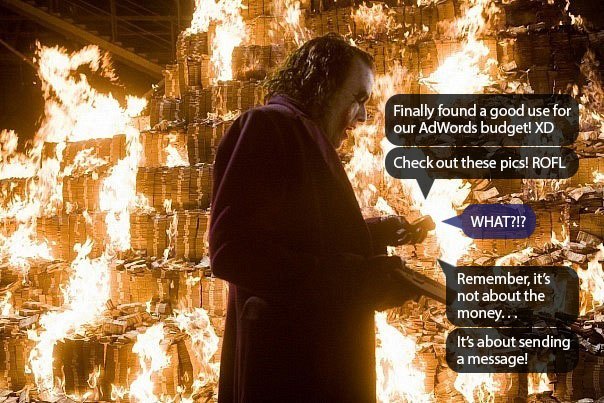 Testing your imagery, copy and headlines will take time and effort, but in the long run, it's worth it.
What an Effective Dental PPC Campaign Looks Like
At this point, you may be thinking, Is PPC marketing even worth it?
Well, if our clients are to be believed, the answer is a resounding, "Yes!"
On average, with a small ad budget of $1500, our clients typically see the following:
Leads-per-month: 20+
Cost-per-lead: < $57
Clickthrough rate: 1.5%+
Lead types: 90% recorded phone calls, 10% email form requests for more info
Of course, the close rates for these leads varies from client-to-client, but the majority of my clients close a significant percentage of their leads. As a result, their PPC spend produces a great return-on-investment.
Conclusion
PPC advertising can be one of the easiest ways to grow your dental practice. Sure, it takes some work to get things running right, but once you have your campaigns dialed in, PPC will help you get the right patients to your door.
By the way, if you're considering PPC advertising and would like some advice or if you've been doing PPC for a while and could use a bit of help, let me know here or in the comments! I'd be happy to take a look at your goals and give you some recommendations.
Have you tried PPC for your dental practice? What were your results?