What is a Marketing Plan? [+ A Marketing Plan Example in 6 Steps]
by Saunder Schroeder • January 14, 2022
By Saunder Schroeder
In past times, you could post an ad in the newspaper, pass out flyers, or advertise with a billboard, and it was enough to drive business to your door. These days, people are flooded with even more ads throughout the day via digital platforms like social media, TV, and streaming services.
Executing a data-driven marketing plan helps you efficiently reach your target customers who are most likely to be interested in your product or service. A good marketing plan is well researched and offers strategies designed to connect you to the people who would benefit most from your business.
Your marketing plan can be tailored based on your company size, specific goals, and marketing priorities. With the amount of research and work done to create one, starting your plan can be daunting. To alleviate that feeling, we offer marketing plan examples that you can refine to meet your specific business needs.

What is a Marketing Plan?
Your marketing plan should paint a picture of where you fit into the market, including an analysis of your target audience, research on your main competitors, and action steps you can take to meet your goals.
Next, it offers a marketing strategy you can use to improve your position to stand out to your best potential customers.
Read on to see a marketing plan example for ideas on how you can write your own. Get more familiar with what you need to include in this marketing plan template and come back to see examples for businesses of all sizes.

Marketing Plan Examples
This sample marketing plan should give you an idea of how to complete your own. Yours will differ slightly based on your own goals and objectives, but the following example will show you what to consider and research when developing it.
How you write your marketing plan will depend on the size of your business and your overall objectives.
The plan for a large, international corporation will differ from that of a local boutique shop. But there are elements you need to include regardless of your business' size.
This detailed marketing plan example is written for a fictional small clothing boutique called Main Street Chic, specializing in mid-level, inclusive women's wear. Each section includes additional marketing plan examples you can use to tailor yours.
1. Executive Summary
In this section, break your marketing plan down into a simple summary. It should be detailed enough to convey relevant information to anyone who doesn't have time to read through the entire plan.
Introduce your business, your mission, your products and services, and the high-level results of your competitive analysis. This sample marketing plan includes the following executive summary.
Example: Main Street Chic offers a high-end shopping experience without exclusivity. Our mission is to make high-end fashion accessible to members of the community with an inclusive selection of brands and sizes that cater to people who value quality and timeless style.
Main Street Chic embraces slow fashion, focusing on quality brands whose pieces can shift from season to season, pairing with a variety of others. We carry wardrobe staples from brands like Phoebe Grace, Faithfull, and Everlane, among others. Our inventory includes a wide range of sizes reflecting the needs of today's customers.
We believe in service, personalizing the shopping experience for each customer. We are the only boutique in our area carrying trendy styles with sizes ranging from 0-28.
Whatever your business size is, distill your marketing plan into its main points for this summary.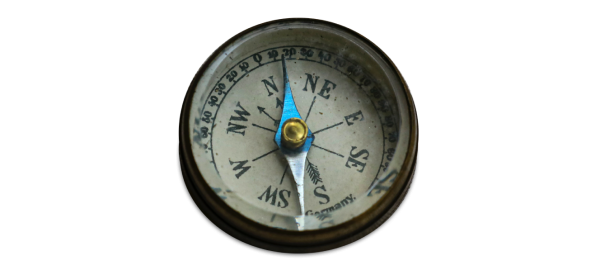 2. Mission Statement
Every marketing strategy template will include a section for your mission statement, which is the reason why you're in business. It's a short statement that sums up what you do, why you do it, and who you do it for. Every business activity should revolve around your mission, including your marketing plan.
Example: Main Street Chic's mission is to bring the luxury boutique shopping experience to all, specializing in timeless, quality pieces our customers can build their wardrobe around. We believe that fashion should be accessible and bring personalized service to all.
If you're having trouble thinking of your mission statement, check out these examples from well-known brands:
Fitbit: "To empower and inspire you to live a healthier, more active life. We design products and experiences that fit seamlessly into your life so you can achieve your health and fitness goals, whatever they may be."
Spotify: "To unlock the potential of human creativity by giving a million creative artists the opportunity to live off their art, and billions of fans the opportunity to enjoy and be inspired by these creators."
Nike: "Bring inspiration and innovation to every athlete in the world. *If you have a body, you are an athlete."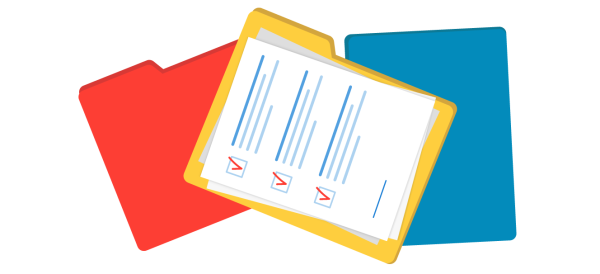 3. Where You Stand: Situation Analysis
For best results, your marketing plan should be based on tactics that will improve your visibility with target customers. You will build your digital marketing strategy and other marketing activities around the value you provide to a potential customer. Finding out where you stand in the current landscape and researching your ideal customer gives you a basis on which to build your marketing strategy.
This section should include the following:
Competitive Analysis
SWOT Analysis
Buyer Personas
Unique Selling Proposition
Marketing Objectives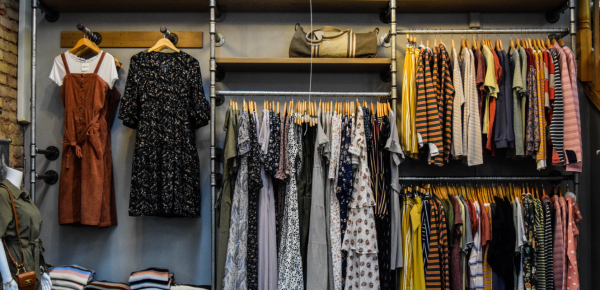 Competitive Analysis
In your marketing plan template, include a competitive analysis. Here is where you would assess how your product or service stacks up among the competition. Evaluate the top competitors in your market, making note of their products and services, their prices, their marketing mix, their service delivery, and other information that can help you distinguish how your business is different.
Example: Main Street Chic is located in an up-and-coming neighborhood in a mid-sized city. There is a shopping mall nearby that includes Nordstrom, Macy's, and Neiman Marcus department stores. Also nearby are a wide selection of high-end branded shops of various price points from luxury (Hermes, Louis Vuitton, etc.) to mid-range (Coach, For Love and Lemons, Kate Spade, etc.).
Clothing stores in the area sell items at similar price points ($50-$500 per piece), and Main Street Chic is on par with other shops. Our difference lies in personalized service typical to the luxury stores in the area.
If you're operating a large business or a franchise, your competitors might include other national chains. If you're operating an ecommerce store, your main competition will vary based on your product, but might also include Amazon, eBay, and other large online retailers.
SWOT Analysis
Your SWOT Analysis will help you assess where you stand in your market. This marketing plan tool is a good starting point for defining your unique value proposition and creating a marketing strategy. Use your SWOT analysis to develop a marketing plan that helps improve your weaknesses and explore your opportunities.
Example: Main Street Chic currently sits in the following situation:
Strengths: Quality clothing that is more affordable than luxury brands. We offer more inclusive sizes to serve a broader customer base.
Weaknesses: Our current social media following is smaller than other businesses in the area. We can improve our digital marketing strategy. Our brand awareness isn't as high as well-known stores in the nearby shopping center.
Opportunities: We have the chance to appeal to shoppers of all sizes in our area. We can leverage our personal shoppers to host special events and add value to clients.
Threats: Competition from ecommerce shops and resale websites that sell designer merchandise for a lower price.
Your SWOT analysis is an important way to stay ahead of the game. If you're a small business owner, send out a customer survey to existing clients and look at reviews to get a sense of your strengths and weaknesses. While larger businesses might seem threatening, look for opportunities to leverage your relationships with people in the neighborhood.
Buyer Personas
Developing a marketing plan with a thorough understanding of your target market will improve your chances of successfully reaching your best customers. If you've been in business for a while and you're refining your marketing strategy, look for similarities in your top-dollar customers.
You might have collected demographic information through your loyalty program or customer surveys. If you're a new business, look through market research reports, or conduct focus groups and interviews of potential customers to get a picture of your best customer.
Once you have a handle on your ideal customer, create several different buyer personas outlining demographic information, shopping habits, communication preferences, and other important information that will help you personalize your messaging. In the sample marketing plan, one buyer persona might consist of these traits.
Example: Main Street Chic's ideal customer is:
Female between the ages of 30 and 45
Has an income of $75,000 a year or more
Likes to look professional
Uses social media more than once a day
Responds well to SMS marketing
Values quality over quantity
Our ideal customer wants to look good without negatively impacting the earth. She wants clothing that is versatile and lasts a long time without looking cheap.
She is interested in fashion, art, architecture, and hanging out with friends. She attends new events in the area and likes to socialize in a variety of situations.
Unique Selling Proposition
Through your competitive analysis, you should have gained an understanding of your competitors and how you are different. Create a marketing plan with strategies that address your value to potential customers.
To find yours, consider your target audience and the challenge your product or service solves for them. Discover what you offer that your competitors don't. When you've narrowed it down, write your unique selling proposition and keep refining it until you've landed on the best one.
Example: Main Street Chic offers a personalized shopping experience with professionals who can help you put your best foot forward. We offer luxury service at an affordable price with sizes for everyone.
Marketing Objectives
Use the information in the rest of your situational analysis to create marketing objectives. This will be the basis of your marketing plan, informing everything from social media messaging to your content marketing strategy.
Your objectives help you develop a data-driven marketing plan with achievable goals and outcomes. For small, medium, or large businesses, your marketing goals should be based on overall company goals. For example, if your goal is to improve revenue by 5% in the coming year, your marketing objectives could be:
Grow social media following by 10%
Develop a clear content marketing strategy
Become more consistent with email marketing
Improve website traffic by 15%
Create more targeted social media ads geared to our buyer persona
4. Develop Your Marketing Strategy
The results of your research and analysis in step 3 will serve as the basis for your marketing strategy. Once you have defined your buyer personas and developed your objective, you can round out your strategy by looking at your current marketing activities and identifying which tools you can use to achieve your objectives.
Your strategy will also include:
SEO strategy
Content marketing strategy
Defining your marketing channels
Social media marketing plan
key performance indicators (KPIs) to track
Example: Main Street Chic's marketing objectives include growing our social media presence, improving our website traffic by 20%, and strengthening our brand.
To achieve this, we will run a series of social media ads, targeting people in our area based on their demographics and interests. We will build on these ads by creating compelling video content, including style tips and a breakdown of what's happening on runways worldwide.
We will track which content generates the most interest and use it to refine our content marketing. We will be more consistent, engaging our community at least three times per day with discussions and links to relevant articles and interesting tips.
To reach a broader audience, we will research local influencer partners to boost social media visibility. We will supplement digital marketing efforts with in-store events and promotions designed to bring traffic into the store.
To gauge our success, we will regularly track social media analytics and email open rates to see if how they have changed over time.
We will also create an ecommerce marketing strategy to improve sales in our online store.
In your marketing plan, be specific. Outline clear strategies with action items to achieve your overarching goals. As a larger, established business with brand recognition, you might use social media less to build awareness and more to reach a new market. In this case, your goal would be to target new consumers with your existing product or service.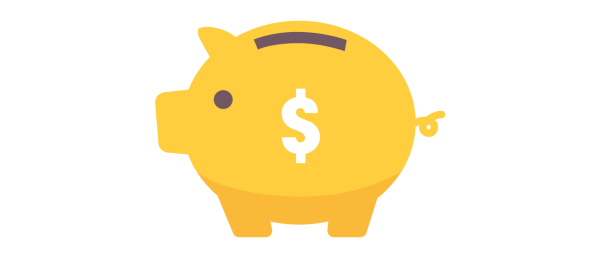 5. Set Your Budget
You might be tempted to set a budget and tailor your marketing plan to meet it, but you should complete the plan first. This will help you set priorities and maximize your budget. If you're established, look at past marketing budgets and compare them with the ROI for each year. This should give you an idea of which marketing channels tend to bring in the most revenue.
Once you know how much you can allocate to marketing, decide how to distribute it based on your goals. The marketing plan example throughout this article includes a primary goal of improving Main Street Chic's social media presence. In this case, much of the marketing budget might be allocated to paid social media ads and influencer partnerships.
You can always allocate your budget quarterly so you can adjust it as you start evaluating your KPIs. If you focus on improving social media content in the first quarter and find that you are getting more traffic from SMS or podcast ads, you can shift your budget to these more successful marketing efforts.
6. Prioritize Your Marketing and Distribution Channels
After you've created a content and social media strategy, you can start figuring out which channels to use to reach your ideal customers. Your focus will probably shift depending on which stage of the buyer's journey you're targeting.
Awareness
At this stage, your customer has never heard of you. Thus, you want to increase your visibility. In our marketing plan example, Main Street Chic could build awareness with these types of content:
Blog posts: How to make the most of 5 staple wardrobe pieces
Listicles: Five wardrobe basics and how to style them multiple ways
Consideration
In this stage, a potential customer has heard of you, but they might not know all the benefits of your company. Your content should be centered around building trust and credibility.
Example:
Video: The benefits of slow fashion
Podcast interview: How to choose the best outfit for a first date
Video: What to wear to all of your summer weddings
Decision
In this stage, you can hook your target customer by highlighting your benefits and elevating your brand above your competition. Create content that showcases your unique selling point.
In our marketing plan example, Main Street Chic should consider these types of content and promotions to stand out:
Testimonials: include happy customer reviews on the company homepage
Promo coupon for people who spend a certain amount in the store
Video: How Main Street Chic helped me nail my wardrobe
Once you have an idea of content types to produce for different stages of the buyer journey, consider how you will distribute content.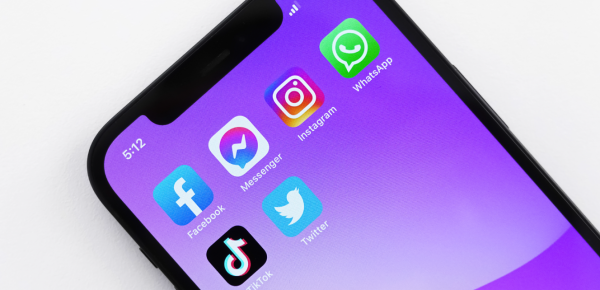 Social Media
There are multiple social media platforms available, and they all have advantages and disadvantages. Include strategies and action items for each platform in your marketing plan.
Decide which ones you will use based on your buyer personas. You may also have an idea of which has successfully driven traffic to your website in the past.
Example: Main Street Chic has an active presence on Facebook, Instagram, and Pinterest. We will focus on improving our Instagram grid with professional photographs. We will target people in the discovery and consideration phases with shoppable pins on Pinterest that they can include in various mood boards.
We will drive traffic to our website with paid Facebook ads and shoppable Instagram ads that customers can click to purchase certain items.
Our Instagram page is most active between 6 and 8 pm on weekdays, so we will post our best content at this time.
Email Marketing
Email is still a great way to reach potential customers. Include a sign-up form on your website and send out regular content to your leads through email. Outline your email strategy in your marketing plan, detailing how you will use it to send out newsletters, promotional announcements, and special event invitations.
However you use email, ensure that your content is valuable to the people who signed up.
Example: Main Street Chic will send out weekly emails to people on our list. We will segment the list into valuable customers, sometime customers, and new customers.
We will use email to send out coupons, notifications of promotions, links to seasonal merchandise, and links to content. We will contact our most loyal customers with exclusive offers and events.
We will use strong subject lines to pique interest and include a call to action in every email. We will also be sure to link back to our website since this is a prime strategy to drive traffic.
Offline Marketing
Your marketing plan should also consider offline marketing concepts. If you're a smaller business owner, you might not be interested in buying a billboard or signage at a bus stop. But you might consider sponsoring a local charity event, advertising on local radio, or placing ads in a local paper or circular.
Offline marketing also includes elements of the marketing mix like packaging and other placement. In our sample marketing plan, Main Street Chic would outline strategies for offline marketing including cash register displays, window displays, in-store merchandising standards, and customer service standards.
Getting Started on Your Marketing Plan
Having a solid marketing plan helps you develop creative marketing strategies that are focused. It lets you create targeted messages to reach specific goals and objectives and improves your chances of getting your messages in front of the right people.
Start out by doing some research on your past marketing efforts. Look at your return on investment and note which strategies were most successful. Then, do some market research and assess where you stand in relation to your competition.
Use your research to develop realistic and achievable goals and objectives that align with other business goals. Set your budget and start creating strategies for each distribution channel.
Your marketing plan doesn't have to be overwhelming. Focus on one step at a time, and you'll have a solid plan in no time.
If you want more help, contact us so we can you get started.