6 Killer PPC Branding Tactics Even Freddy Krueger Loves!
by Stirling Ruuth • October 31, 2013
Don't be scared. PPC is easier than you think.
It kind of goes without saying that your brand can be your best asset. Below is a short but brutally effective list of pay-per-click (PPC) branding tactics you can use to build your brand no matter how small or enormous your business is.
Bid On Your Own Brand Terms
Although this should be a no-brainer, it's horrifying how many businesses forget to bid on their own terms and lose out on valuable traffic.
Bidding on your brand terms reinforces your brand and allows you to dominate search engine results. They'll see you in the ads…they'll see you in the search results…they'll see you in their dreams…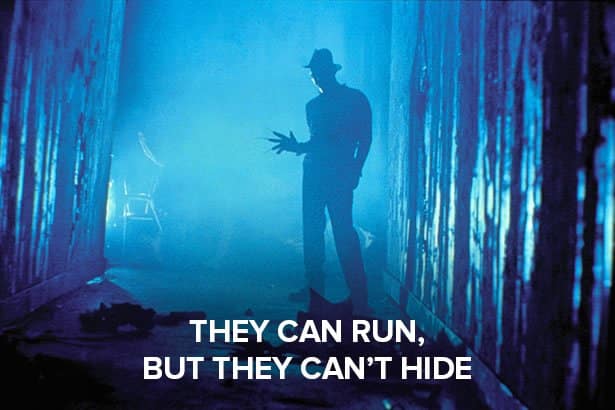 Use Site links and Other Ad Extensions
Organic listings may be free, but they're all pretty much the same, even if you can get good site links in webmaster tools.
PPC branding ads allow you to create on-the-fly site links for specials and seasonality as well as get granular ad group level site links for specific products and/or services. In other words, you can stalk your target audience until they finally give in.
Bid On Industry Awards and Recognitions
Your brand may have won or been involved in some really outstanding awards and programs. This is a great way to boost the confidence of your potential customers. Get all over this and take non-believers to church—show them your company is scary awesome.
Additionally, you can showcase top customer service rating awards or ISO 9000 certifications or even individuals within your company that have achieved greatness. This not only makes your staff feel extra warm and fuzzy, but it makes your company look human, likable and relatable.
Combine Search & Social
Social media is great for branding because it allows you to target your market very specifically. Whether it's a horror movie or an ad campaign, anticipation is the secret to capturing your audience's attention.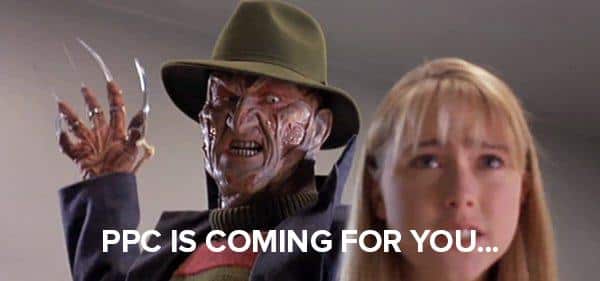 For example, say it's November 5th, and you see an ad for H&R Block on Facebook saying something like "Tis the Season for Donations & Tax Deductions." Since it's only the beginning of November, you think to yourself, "I'll worry about that next month."
Which you don't, but come December 31st, you remember that H&R Block ad, so you do a search and an ad shows up for H&R Block saying "It's Not Too Late, Donate Now!" or something along those lines.
And just like that, their business belongs to you…
Utilize Research Keywords
Most people are tightwads. Let's face it, it's true.
As a result, people like to compare and research brands before they fully commit. I have a friend who spent 9 months researching and comparing washers and dryers, and at the end he was so fully committed, he is convinced he will never buy a washer or dryer again because he found the holy grail of cloth cleaning.
All this comparison shopping gives you a great opportunity to get in front of and stay in front of your target audience.
For example, bid on search terms like "Brand X Reviews" and "Compare Brand X to Brand Y." These clicks are extremely cheap and allow you to control the messaging your potential customers are exposed to.
Of course, you will want to display why your brand or service is superior on a landing page, then usher the visitor on to your amazing solution.
Bid On Your Competitors' Search Terms
If people are interested in your competition, they might be interested (possibly more interested) in you.
In fact, bidding on your competition has become such a common practice that if you aren't running ads on your competitors' search terms, potential customers may wonder why you haven't bothered to compete for their business.
Failing to bid on your customers' search terms means you'll lose out on potential clicks and undermine the confidence of potential customers who are already considering you (and are comparison shopping).
Lose the confidence of your audience and you lose all power over them.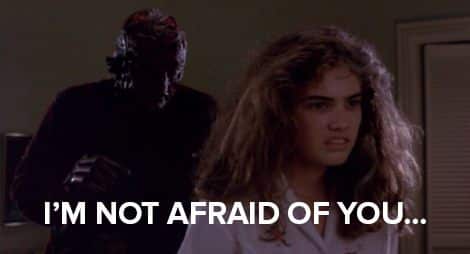 The Killing Blow
These PPC branding tactics are a killer way to improve your PPC campaign performance. Don't believe me? Try them and let me know about the results! (they just might scare you…)
By the way, if you'd like a hand putting together some brutally effective PPC branding campaigns, let me know here or in the comments! I'd love to show you how effective these campaigns can be.
How have you seen PPC branding campaigns improve account performance? Any horror stories you'd like to share?