3 Alternative PPC Platforms That Can Increase Your Ad Reach
by Ana Gotter • June 28, 2019
Google Ads. Promoted Pins. Amazon's sponsored products. Facebook and Instagram and Twitter and LinkedIn Ads. These are the ad platforms that we're all most drawn to, because they're the platforms that we use most ourselves, and they're both relatively well-known by users and marketers alike.
The more popular an ad platform is, however, the more difficult it may be to get results.
More popularity means a more crowded marketplace for advertisers, which can make it harder to get placements, and those placements start to cost more. Regardless, these platforms are often well worth the investment, with strong campaigns yielding high ROI.
These platforms aren't the only ones out there, however. There are alternative PPC platforms that you can use to diversify your campaign profile, your ad spend, and even the audience that you're reaching. We'll take you through three of the best alternative options in this post, and help you decide which ones (if any!) are right for you.
1. Bing
Bing Ads are Microsoft's almost identical counterpart to Google Ads. Both search and display ads are available through the platform, but while the benefits are all close to being the same between both platforms in terms of potential and functionality, fewer advertisers are vying for space on this platform. This is because Google has a much larger audience base, but Bing's network is still netting 23% of the internet's search traffic, which comes out to around 133 million unique users. That's nothing to shake a stick at.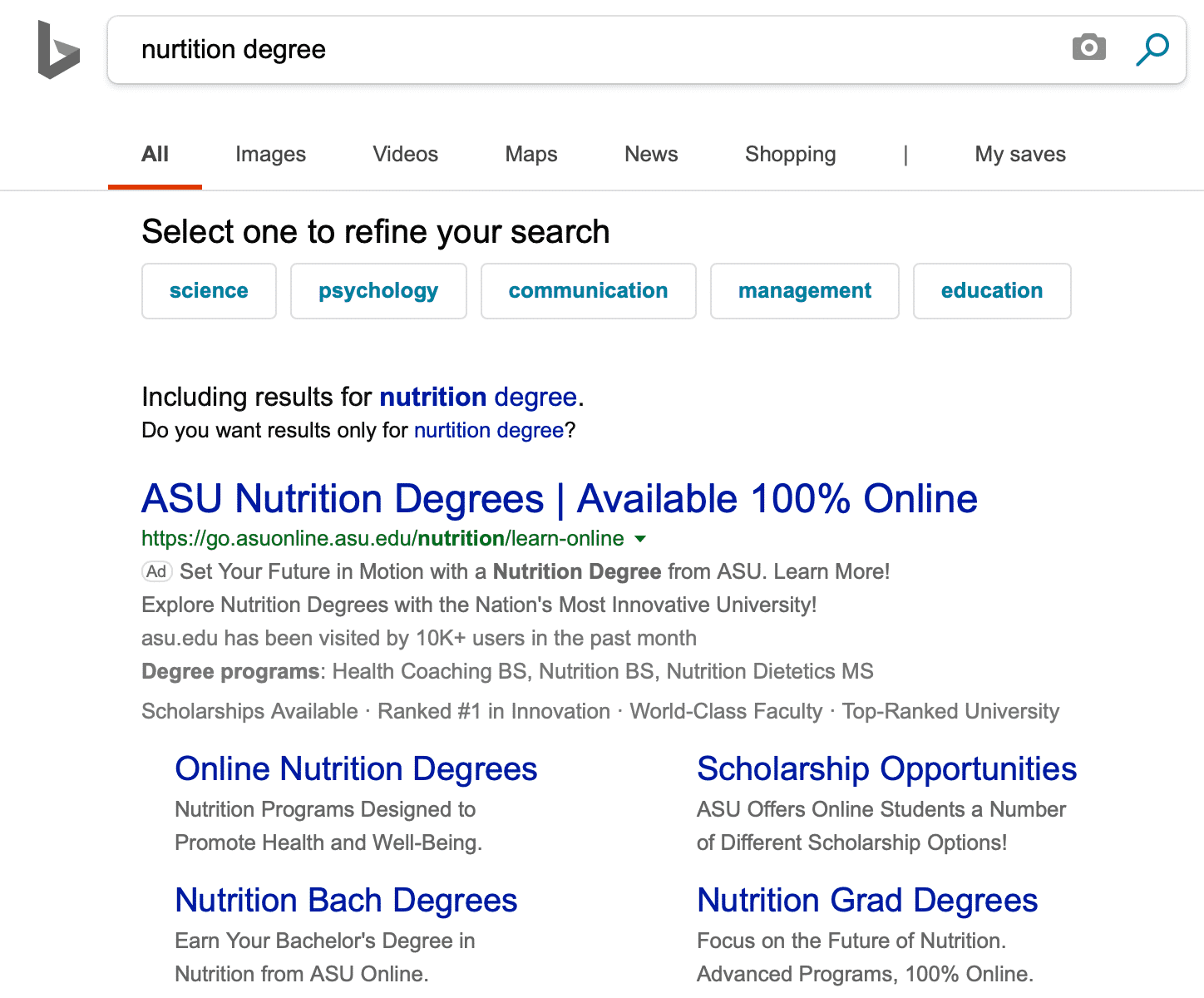 Bing's lower-than-Google reach is part of the reason that some advertisers chronically ignore the platform, but that's a good thing. Less competition means lower CPC costs, and this is easy to see on Bing. Bing CPCs, after all, typically cost about 33-42% less than their AdWords counterparts for comparable keywords. This is a consistent trend, and though CPCs are way down, the reality is that these ad campaigns perform well and are just as likely to lead to conversions as Google Ads.
There's nothing to lose (and potentially a lot of recovered ad spend to gain!) by testing out Bing ad campaigns to see if they work for you. There's a great opportunity to bid on competitive keywords you'd either have trouble ranking for or couldn't afford on Google Ads and seeing how they do for you here.
2. Reddit
Reddit is an enormously popular forum-based discussion site where users all over the world come to discuss whatever their heart desires. Reddit is broken down into multiple subreddits, which focus on specialized topics of discussion ranging from car maintenance to wedding planning to relationships to philosophical discussions. You can find almost any area of interest as a subreddit on the platform…and even better, you can advertise to them, too.
Reddit's ad platform isn't one that a lot of marketers have invested in. Again, this means less competition, which is better for you. Your ad campaigns will show up in feeds of subreddits users are browsing, so choosing to target by subreddit (which is an option on the platform) is an excellent choice. You can create relevant, niche copy for each subreddit or area of interest you're targeting, greatly increasing the likelihood of a click.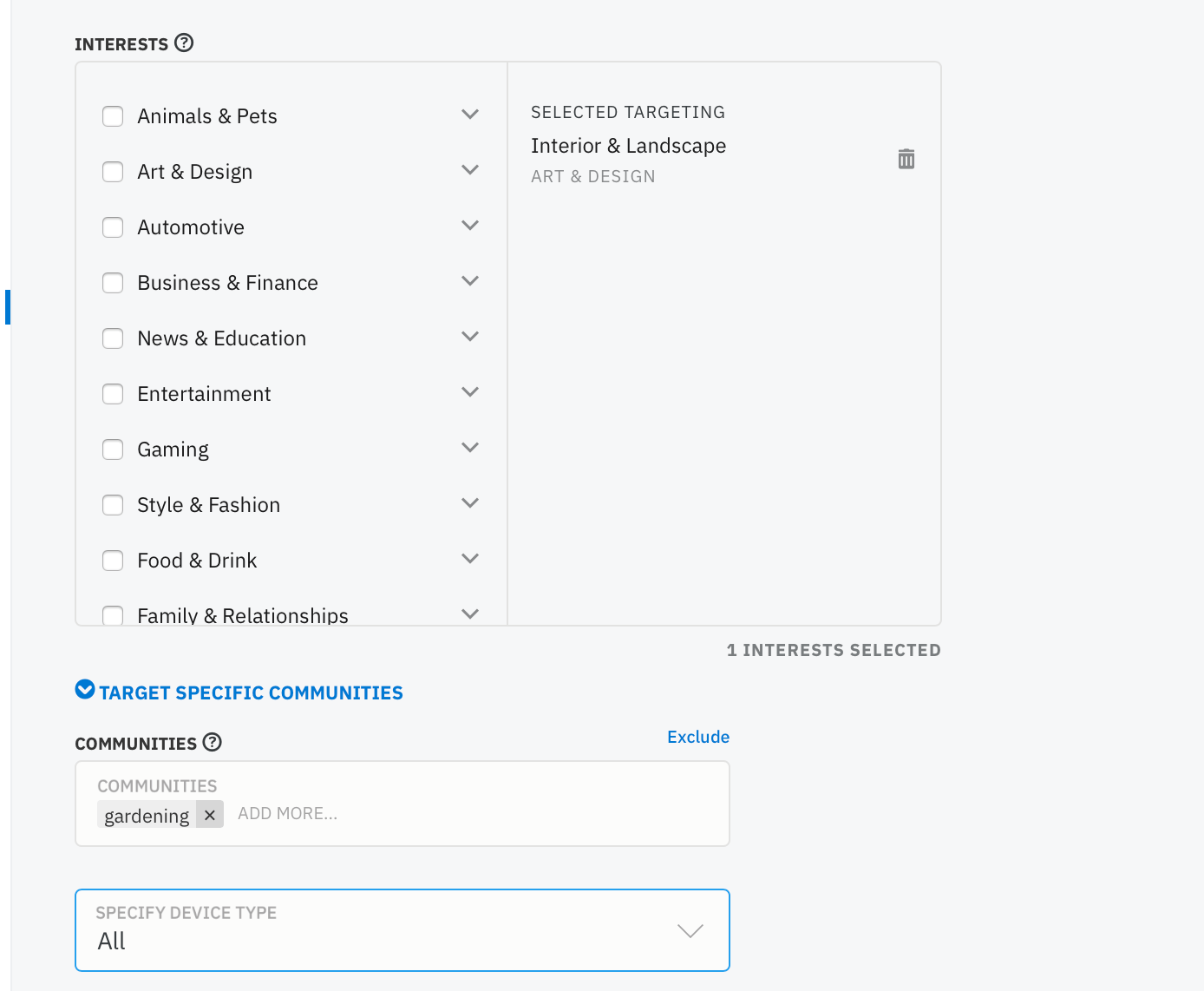 Keep in mind that Reddit has more than 330 million users and more than 850,000 subreddits, and users on the platform are unbelievably engaged. While not every business will hit a home run on Reddit Ads, it's a valuable platform for those certain companies. Make sure to use further targeting criteria to really do well here, including using device targeting if you're focusing on app installs.
3. Quora
Quora is the last big alternative PPC platform on our list. Quora is a question-and-answer site that's essentially Yahoo Answers' grown up, more reliable and more articulate cousin. People on this platform develop profiles more like Facebook's, which typically aren't anonymous and include their real name, picture, and some basic information like home city or past experience.
Quora Ads gives you the opportunity to place ads relevant to users on the same page as questions and answers that they're enthusiastically reading. Like Reddit, Quora users aren't just casually scrolling through a feed like Facebook waiting for something to catch their interest. Their attention has been captured, and they're likely reading these answers carefully and with consideration, meaning that your ad has a solid fighting chance to get noticed here.
There are more than 300 million monthly Quora users. Like Reddit, the audience here is relatively diverse and can be scattered all across the world, though this audience skews a little more towards the intellectual side overall.
On Quora, you have several targeting options. You can choose to have your ad be shown to users who have expressed interest in questions with certain keywords, no matter what they're viewing currently, or to have your ad only shown when users are viewing questions, certain topics, or questions that include specific keywords.

If I had a gardening app to help you track when you should water your plants based on current weather conditions, I could target users who are currently viewing questions with the keywords "watering plants" or "gardening" or even "landscaping" to try to get immediately relevant hits. You can use exclusionary targeting here as needed to keep your relevance (and hopefully your clicks!) up as much as possible. You can read about your full targeting options on the platform here.
Conclusion
Most brands start with the mainstream PPC platforms that we all know and love, and there's nothing wrong with that. It's like everyone always says, "the classics are classics for a reason." That being said, there's no reason not to branch out and try additional, alternative PPC platforms, especially if you have room in your ad budget and/or aren't quite getting the results you want at an ideal cost right now on the campaigns you're already running.
There's never any harm in testing on a new platform and seeing what works with a small percentage of your ad budget. You never know what may work better than you'd ever expected, and potentially at lower costs than other platforms you've been using already. And if not, there are always the other platforms you can stick to instead!
Want some help deciding what ad platforms would benefit your business the most? Shoot us a message here and learn more about how we can help.
What do you think? Do you use any of these alternative PPC platforms? If so, which ones have worked best for you? Share your thoughts, experience, and questions in the comments below!