Selling on Facebook: 5 Facets of a Fantastic Facebook Store
Ecommerce
•
Social Media
•
Cydney Hatch
June 8, 2018
Cydney Hatch• June 8, 2018
Oh Facebook…it has become so much a part of our lives. It's a newsfeed, an address book, a video conferencing app, to even being an online storefront! Not only is this social media platform the "king" of our social media needs, it is also the leading social media network for total revenue driven to online businesses.
Ad revenue last quarter was up by 53% over the same period the previous year, and with more than 1.2 billion daily users, roughly 16% of the world's population logs on to the site at some point every day—those are crazy numbers considering that China does not allow Facebook!
With numbers like that, you can bet that the majority of today's consumers are logged into Facebook at some point during their day!
So, with that said, why not use this platform for your benefit, especially if you are an ecommerce business owner! With the power of Facebook to drive traffic to your store and to sell your products directly to active users, you can truly take your ecommerce business to new levels by using the Facebook Store App!
If you are new to this application, this article will help you understand everything about a Facebook store and how to use Facebook storefronts as a sales generator!
What is a Facebook Store?
A Facebook Store is a Facebook business page tab application where potential customers can purchase products directly on your "Facebook Store." This app allows potential customers to browse, share and purchase your products without having to leave their Facebook windows!
For example, Gigi Pip has a Facebook Store tab on their Facebook Business Page. You can see many of their products featured and have the ability to buy single products like the red hat below.
Talk about online convenience for shoppers!
The Facebook Store app is an amazing and surprisingly cheap way to get your business enormous exposure due to Facebook's large user audience. If this isn't enough, Facebook store can also help with:
Driving new sales
Engaging potential customers with products directly
Offering deals and promotions
Rewarding brand advocates
Building brand awareness and recognition
Needless to say, engaging your Facebook community is an excellent way to grow your ecommerce business! Facebook makes it super easy for you to target users with specific interests, likes and behavioral patterns. It also makes sharing your ecommerce business content a breeze!
So how can you get started? Let's take a look!
How Do I Setup A Facebook Store?
What is the best part about selling on Facebook with the store app? Well, you do not need to be a coder or have the technical knowledge of an internet guru to set it up!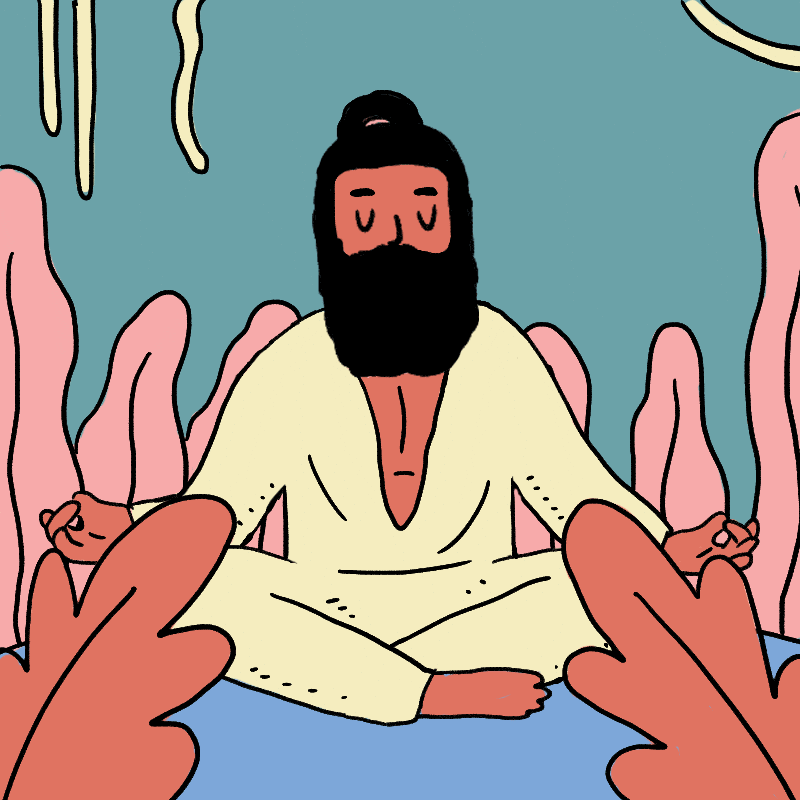 There are two ways you can set up a Facebook store: do it directly on Facebook or use a third party ecommerce application like BigCommerce or Shopify. If you want help in setting up your Facebook store, here's how to set up both ways:
Facebook Business Page Setup
If you already have a Business page setup on Facebook with all of the business details, photos and amazingness filled out, creating a Facebook store is a breeze. From there, check to see if the "Shop" application is available for your type of business page. If it is, you will need to follow the steps below:
Add shop section: The first step is the easiest, in the application sections, click on the  'Add Shop Section' link!
Terms & Conditions: Next, you'll need to read the Merchant Terms & Policies and check the box beside 'I Agree to the merchant terms and policies'. Look over this carefully to understand all the rules and regulations your business will be held to using this application.
Your Business Details: Next, add your business details! Add your address, email, phone numbers and and other business details they will ask for. The more detailed you are, the better the profile!
Connect Stripe: If you have a Stripe account, connect it.
Add Products: It's super simple to add products, simply click the "Shop" section, and then "Add Product."  Fill in all the details you need, including images, descriptions and other important pieces. You can see all the requirements right here, but here are some basics:

You should have at least one high-quality image per product and it should be an image of the product itself with a resolution of 1024 x 1024 pixels
Your descriptions should be detailed, helpful and creative
Share 4 more images to help customers experience your product. Think carefully!
BONUS TIP: if you have a lot of products, it's worth dividing them into collections. To add a collection, click the "Shop" section, and under the little gear button, select "Collections." Add a new collection, name it for the product category and then select which products you want to add in. And that's it! Easy right?  All you have to do now is manage your orders!
Third Party Setup
Here's what you need to do to set up your Facebook Store through Shopify and BigCommerce.
Shopify
If you're a Shopify shop owner, it's even simpler to setup and manage your Facebook store.
Add Facebook as a Sales Channel: Login to your Shopify store, head to Settings, Sales Channel and then click Add Facebook.
Connect Your Facebook Account: Make sure you're signed in to the right Facebook account and hit Get Started. Facebook will then verify your account info to approve your store before you can enable Facebook checkout.
Enable Shop Tab: Click 'Enable Facebook Shop' and you'll then be able to determine which products and collections you want to be visible on your Facebook store.
Choose Your Checkout: Your final step is to choose which checkout to use whether through Facebook or Shopify.
Once that is done, all that's left to do is manage your orders which you can do as you would manage the other orders within your Shopify dashboard.
BigCommerce
Setting up on BigCommerce is pretty similar to Shopify, it's just a case of enabling it in the admin panel.
Enable Facebook: Head to your Channel Manager in the admin panel of your BigCommerce store and click Get Started next to Facebook.
Connect your Facebook Account: Connect your business account to BigCommerce, simply by logging in.
Add Your Business Details: As you would for the direct route, you need to put in a contact email and phone number, a link to your terms of service and finally choose the Facebook page you're connecting to.
Get Approved!
From there, you follow the same steps when it comes to adding products and categories as you would in the direct route. Orders are all managed within BigCommerce.
5 Facets of a Fantastic Facebook Store
Now that you know what a Facebook store is and how you set it up, let's share 5 "facets" you should have to make your Facebook store FANTASTIC!
1. Fantastic Facebook Ads
To get more customers and to increase your conversions from your Facebook store, you need to grow your Facebook audience. A quick and easy way to do this, if you have a marketing budget, is to use Facebook advertising!
With an average monthly user-base of over 1.5 billion people, Facebook is an important part of your ecommerce business strategy. Facebook has the largest audience of any social media platform and offers a lot of value and potential reach.
As its popularity has grown, Facebook has dedicated a sizable portion of its efforts toward developing an advertising PPC platform. An example of this would be a "sponsored" or "boosted" Facebook post that is used to increase the post's reach.
Paid PPC Facebook ads are helpful because they allow you to reach people who may not follow your business directly/organically. You can also target those who have expressed interest in your type of business/product and fall within your target demographic. In other words, Facebook ads extend your influence beyond your social media following!
But how can you setup Facebook advertisements to help your Facebook store? It's pretty easy!
Facebook has "Boost Post" buttons that make it easy to take your content to the next level. Begin by clicking the "Boost Post" button on the bottom right corner of the post.
Then, choose the audience you want to reach with the boosted post. You can boost this post in the news feeds of people who like your page, as well as their friends, or choose a specific audience through targeting.
Paid social media, particularly Facebook, is cost-effective, targeted and—when used correctly—can help generate awareness, leads, followers and ultimately marketing success. Ultimately, by using this marketing strategy, your Facebook store will maximize sales by expanding beyond your organic leads!
To learn more about Facebook advertisements, check out our article here!
2. Fantastic Facebook Photos and Video
Studies show that images and video are some of the most important components of social media ecommerce success.
Since that is true, developing a strong visual brand strategy is the key to setting yourself apart from your competitors and helping your business grow. The details of your business matter because they quickly distinguish between quality businesses and amateur ones. Photo and video are the first experiences a customer will have with your business and product so why not knock it out of the park with strong visuals!
Photo
Again, like stated above, photos are the first experience that customers will have with your product and business so you need to make sure they present you well!
The details of product photography are important. A good photo should make a customer want to buy an item from your Facebook store. The key to quality photography is making sure you have a clean, clear and creative way to present items simply for quality assurance and item recognition but also to share varying lifestyle images that style and show off the item itself.
So, if we go back to the hat shop Gigi Pip, they are a great example of strong Facebook store visuals because they have:
Strong branding (fonts, color palettes, models, message)
Consistent design and styling (on all platforms: website, Facebook shop, social media)
High-quality imagery (varying between simple product and lifestyle style)
Punchy captions (that add to the playfulness of the photography)
If you look at their Facebook store, here's what you see:
Their shop is simple, stylish and full of visual content that both draws attention and interest but also informs and involves the customer.
Gigi Pip does an awesome job at sharing high-quality product photography with their customers. This helps the customer feel comfortable purchasing a high-quality hat but also inspires them to wear it.
They do an amazing job sharing photos of their products from all angles simply on a white background but also shares lifestyle photography that helps customers see a hat styled on a model. Having that variation is so helpful to someone purchasing something online!
They then take that Facebook shop experience and move to their site and Instagram. Check out their beautiful brand consistency that helps build customer trust!