Facebook vs AdWords: What's Right for Your Business?
by Saunder Schroeder • June 23, 2018
If you've been in PPC advertising for a while, you probably remember the good old days when you could get AdWords (now Google Ads) clicks for pennies.
The traffic was good, the cost was good. For early adopters, AdWords changed the way they did business.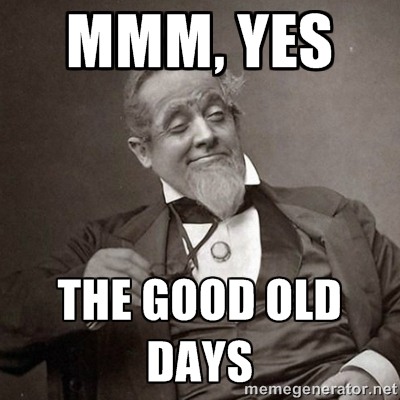 Unfortunately, all good things must come to an end. Over the past 10 years, the average cost-per-click on AdWords has skyrocketed.
Today, AdWords can make you a lot of money, but it's also a great way to lose a ton of money.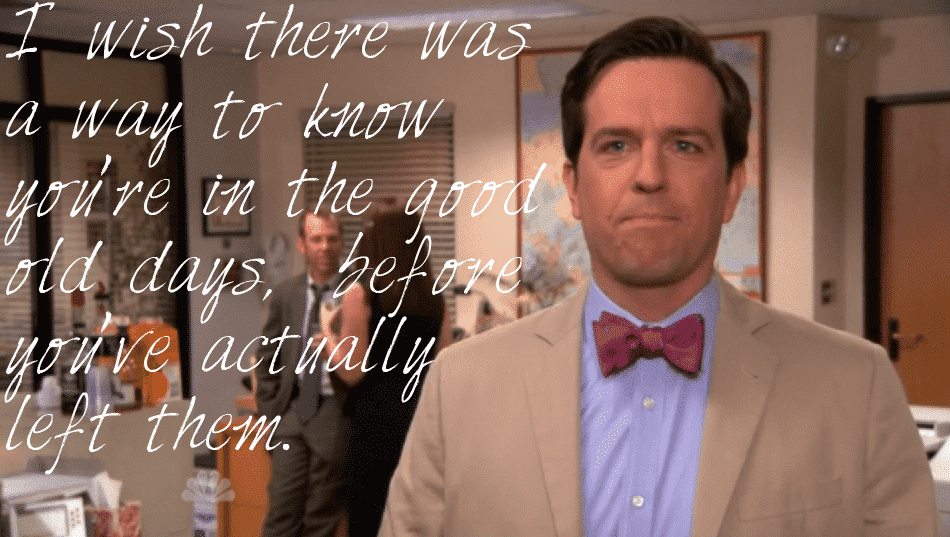 It's sad, but true.
However, AdWords isn't the only viable PPC option these days. If you're looking to do PPC advertising now, you've got a lot of options.
Facebook, Twitter, LinkedIn, AdWords…which channel(s) should you invest in?
Of all the available options, most companies start with the two 1,000-pound gorillas in the PPC space (and I don't blame them)—AdWords and Facebook.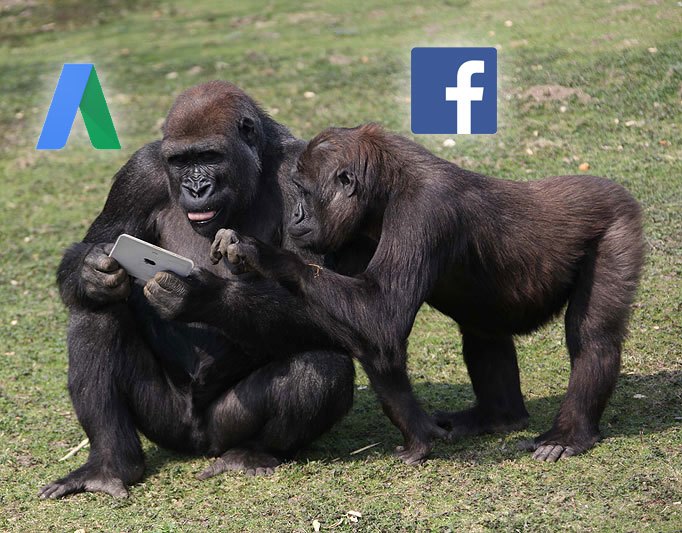 But which one is right for your business? Where should you put your budget?
Don't worry, I'll make the decision easy for you. In this article, we'll look at exactly why certain businesses flourish or fail on these platforms and give you the information to decide where to put your time and money.
Sound good? Let's start with B2B businesses.
B2B Marketing
In B2B marketing, your product is typically more niche, so it works best to target lower funnel traffic that is searching for your software or service. So, for most B2B companies, AdWords is your best bet.
But what about your cost per click (CPC)?
Yes, B2B search terms often have high CPCs, but your customer lifetime value (LTV) is also usually quite high. For example, you might pay $10-20 per click, but if a sale is worth $10,000, that's a CPC you can handle.
---
Bonus: How to Make AdWords Work for B2B Marketing
---
LinkedIn Ads could also be a beneficial acquisition channel, but this Battle Royale is between Google and Facebook.  
All that being said, Facebook has recently entered the B2B domain by letting you create audiences based on Job Title, Company Size, Industry, Seniority, Job Role, Employers and Office Type.
As an added perk, you can even create lead ads, which autopopulate the Facebook user's contact information in the form and allow you to add 3 additional fields to further qualify the lead for your sales team.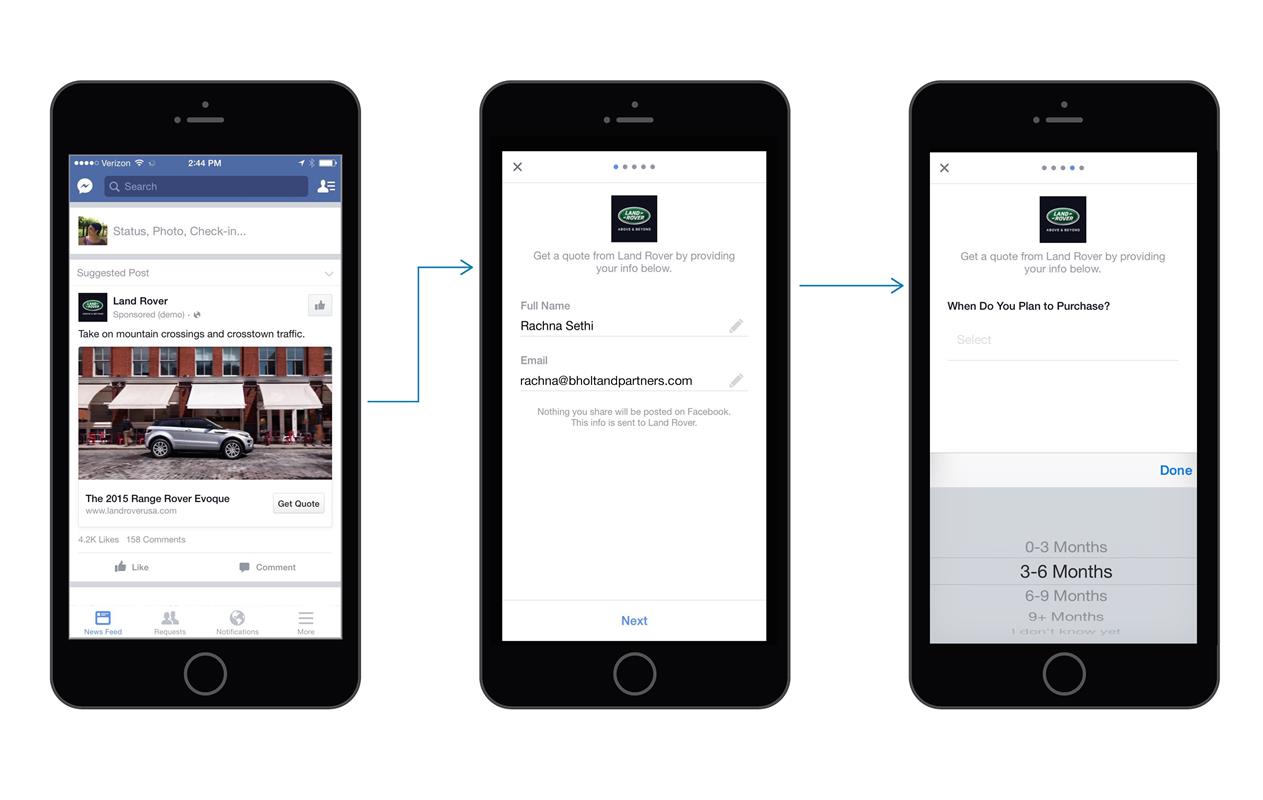 For certain companies, these features make Facebook ads a good fit for their B2B advertising efforts, especially for companies that are interested in generating top-of-funnel leads.
So, even if you put the majority of your budget towards AdWords, it's probably still a good idea to test out Facebook.
In general, however, the quality of B2B traffic and leads you get through Facebook tends to be lower than what you get through AdWords.
Your CPC might be $1.00, but if you're driving the wrong traffic, you're not actually saving any money.
Retargeting
Regardless of how much advertising you do on Facebook or Google for your B2B business, you should always retarget on both Facebook and Google.
No matter the channel, you've already invested a significant amount of money to generate traffic to your website. Why not continue to stay top of mind during the sales process through retargeting?
For both platforms, it's usually best to use a variety of ads to minimize ad fatigue. However, with Facebook in particular, it's a good idea to use a range of ad types—video, carousel and single image ads—to ensure that your ads stay fresh and interesting.
Facebook vs AdWords
As a general rule of thumb, for your average B2B company, the Facebook vs AdWords debate is fairly straightforward. 
Start by investing 90% of your paid budget into Google Adwords and 10% of my budget into Facebook Ads. From there, let the cost per lead and ultimately cost per sale data decide on what that ratio is.
You never know, Facebook just might surprise you!
B2C Marketing
For B2B businesses, AdWords is the clear winner. B2C, however, is Facebook's domain.
Why? The cost-per-click.
Unlike B2B marketing, where your LTV can easily absorb a relatively high CPC, business-to-consumer (B2C) advertising is much more cost sensitive.
For our average B2C client, the cost-per-click is around $0.90, although this can range from $0.05-3.00. In contrast, these clients pay around $8.00 for clicks on AdWords.
Guess what?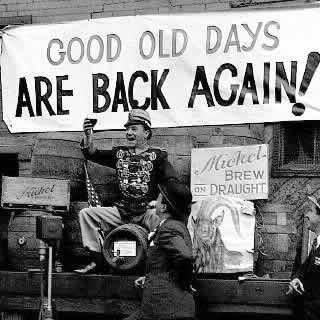 If you're a B2C business, advertising on Facebook is like going back to the good old days on Google when clicks cost mere pennies.
Now, Facebook traffic is typically higher-funnel-traffic than AdWords traffic, so your Facebook conversion rate is often lower than your AdWords conversion rate.
However, because the CPC is so much lower on Facebook, your cost-per-conversion is still lower with Facebook than you see on Adwords.
For example, say you have an 8% conversion rate on AdWords and a 3% conversion rate on Facebook:
If you're paying $8 per click on AdWords, each AdWords conversion costs you $100.
If you're paying $0.70 per click on Facebook, each Facebook conversion costs you $23.33.
Which option looks better to you?
Where Facebook May Not Be the Best Option
Although Facebook is a great fit for most B2C businesses, there are times when AdWords is a better choice.
Niche Products
Niche products can be difficult to make work on Facebook because Facebook marketing is only as good as the data you give Facebook.
For niche products, your target market is fairly limited, no matter where in the funnel you are trying to advertise.
Case in point…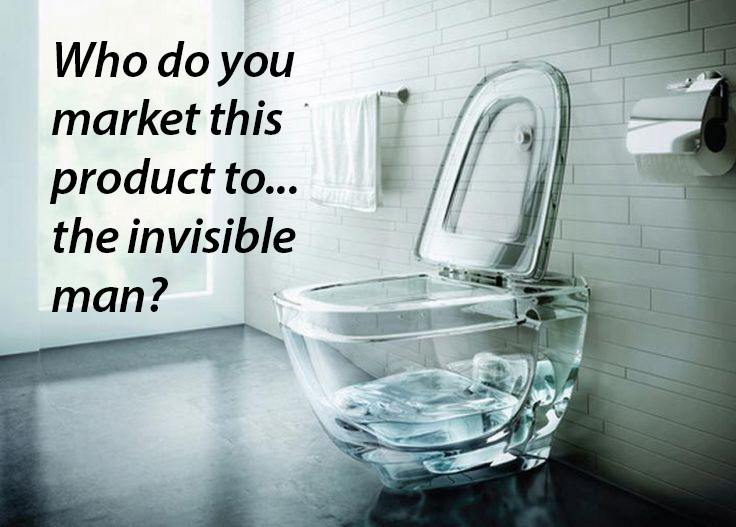 Even if you target your ads well and get a lot of clicks on your see-through toilet, you won't get many conversions, which means that Facebook's algorithm won't have much data to work with.
Since who sees your ads is heavily reliant on Facebook's algorithm, the smaller your target audience, the harder it will be to get quality traffic and conversions from Facebook ads.
Facebook definitely isn't a bad channel for niche products, but we've consistently found that Adwords often produces a higher initial ROI.
Expensive Products
In general, Facebook clicks and conversions tend to be more of an impulsive decision. People aren't searching for your product, but they see your ad and decide they want what you're selling.
That works great if you are selling $45 fashion purses. New cars? Not so much. (although my midlife crisis car, Audi RS6 Avant, below is quite sexy…wagons for life)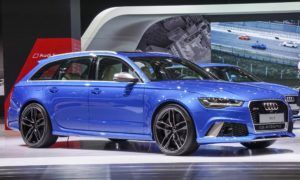 Sure, this car might be exactly what they will end up buying, but not many people will see a picture like this on Facebook, head to the website and make a purchase.
But, if someone is searching for "buy new Audi RS6 Avant" on Google, they've probably thought about the price and are ready to buy.
If your product costs over $500, you may have a hard time getting people to buy with Facebook Ads. They might click, but most people need to think seriously about a purchase of that magnitude.
Let the Data Guide You
Regardless of what their offer is or who they are selling to, smart marketers make their decisions based on data.
For example, let's say you have a $30,000 monthly ad budget. Your Facebook ads are producing a 3x initial return-on-investment (ROI) and Adwords is producing an 8x ROI.
Logically, you're going to invest more money into Google.
But let's say you've captured over 95% of your AdWords Search Impression Share for your keywords with $25,000 of your ad spend.
Suddenly, Facebook advertising looks a lot more attractive.
Sure, your ROI might be lower with Facebook, but advertising on Facebook will allow you to use that extra $5,000 to both drive additional revenue to your business and build brand awareness that will translate into additional search volume for your AdWords ads.
On the other hand, maybe your initial ROI from AdWords is 8x and your initial Facebook ROI is 3x, but what about your total customer LTV?
If customers from Facebook have 2x the LTV of your AdWords customers, it might be a good idea to put most of your budget into Facebook.
Conclusion
So, Facebook vs AdWords, which is right for your business?
Obviously, there are a lot of factors that go into determining which pay-per-click platform is right for your business, however, if you're looking for a place to start, consider the following:
B2B Businesses: Start with AdWords and retarget on both Facebook and the AdWords Display Network. Consider testing Facebook for your business using 10-20% of your monthly ad budget.
B2C Businesses: Start with Facebook, unless you have a product with a small market niche or one that costs over $500, in which case you should start with AdWords. Consider using 10-20% of your ad budget to test on your non-primary market.
If you'd like me to take a look at your business or your current marketing efforts and help you decide if Facebook or AdWords deserve more of your attention, let me know here or in the comments.
Finally, thanks for reading the whole article! Feel free to tweet "gorilla marketing" at me (@SaunderSchroed) and I'll make sure to give you a RT to my solid 400 followers (each of my 400 followers have the power of 20 Twitter Users…you do the math).
Do you agree with this take? How do you decide where to put your marketing budget? Are you a bigger fan of Facebook or AdWords ads?