Interactive Marketing: A 2 Way Conversation That Pays Off!
by Cydney Hatch • September 14, 2018
Have you ever been out on a date where your date would only answer in "yes" or "no" responses, making it completely painful to be there? Did you want to learn more about them, their interests and personality? Were you truly looking to connect?
Well, just like these awkward dates, your customers want the same thing from your business, but weirdly enough, you probably want this from your customers as well.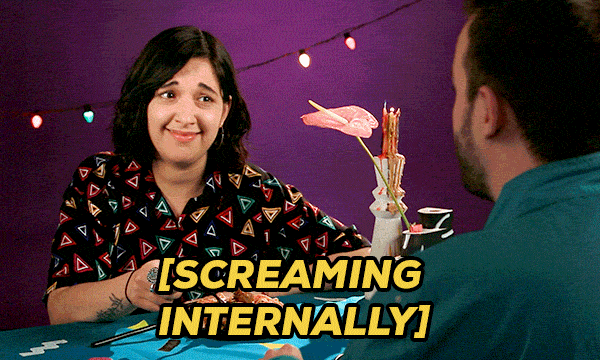 Let's be honest, no worthwhile business relationship can endure without mutual respect, interaction and consideration. With that said, if you are not communicating with your customers, you are missing out on great opportunities to grow. Customers want to interact and be a part of the conversations your business is having instead of being told to simply "buy" or "not buy."
A lot of times, marketing campaigns miss the mark by having one-way communication with their customers: A marketer will design a great advertisement, place it out on the internet and wait for the results to flow in. Unfortunately, this is a poor way to market your business as you are relaying a forced message to customers. BORING!
Today, customer's expect responsiveness and inclusion in brand initiatives. This is where interactive marketing comes into play! In this article, we will discuss everything you need to know about interactive marketing and how to best utilize it for your business.
What is Interactive Marketing?
Simply put, interactive marketing is a one-to-one marketing practice that focuses on customer actions and directly responds to them. This type of marketing shapes around customers' behaviors, actions and preferences. As interactive marketing relies on having open communication with customers, social media channels and content are a large part of this strategy as a lead generator in sales funnels.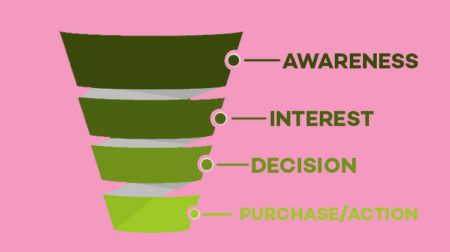 This is commonly seen in search engine marketing, interactive websites, message bots, blogging, suggested shopping options or even quizzes. Efforts like these to create a direct customer-brand dialogue leads to greater customer satisfaction and loyalty but also allows consumers to connect with their beloved brands.
Two strong examples of this are Amazon marketplace and Paradigm Life.
Amazon is incredible at personalizing the shopper's experience based off of their interest. Their shopping platform collects and analyzes customer behavior, then uses it to show meaningful information or "suggestions." So, if I am looking for how to get better dates (because I can't stand another date like the one talked about above) and wanted to buy Matthew Hussey's "GET THE GUY", Amazon already knows and offers related self-help books as seen below.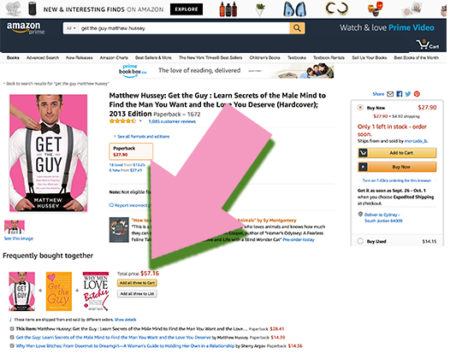 Creepily enough, Amazon also remembers preferences and will send emails suggestions of  "like" items based on browsing and buying history. This type of experience makes a customer feel "helped" which makes them stay longer on the site (aka, digital shopping rabbit holes) and typically leads to more conversions.
Finra's Financial Literacy Quiz is another fantastic example of interactive marketing.
This financial literacy quiz not only informs customer's of their personal knowledge of finances but it also subconsciously made people think they needed Paradigm's services if they did not score well.
For retention, Paradigm Life also offered a free 101 e-course for participants. This is fantastic interactive marketing because not only do they educate customers, therefore creating value, but they also craft a belief system for a need customers didn't know they had. This tactic also tells Paradigm about their audience's knowledge which helps them plan for meaningful content in the future.
Both examples above are just two ways you can flex your interactive marketing muscles! Since people crave personalization, let's learn how you can provide customers with personable interaction with your business!
Interactive Marketing Elements and Ideas
Although there are challenges to interactive marketing like people, there are a lot of ways you can successfully craft interactive marketing!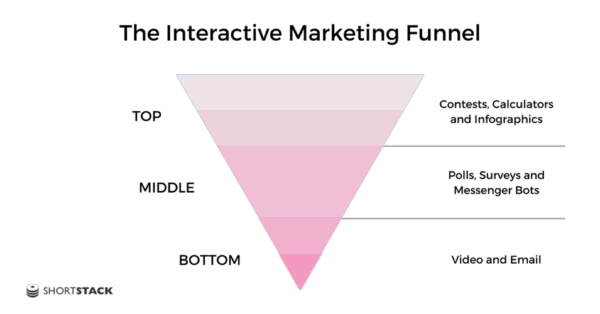 Before we hop into strategies and the different types of interactive marketing you can try, let's look at some fundamental elements you need to include to ensure interactive marketing success.
Call to Action Buttons. This is #1: You need a clear direction that encourages potential customers to take a certain action. Every meaningful conversation needs to have a goal in mind, otherwise its just fluff. Like real life conversations, every interactive marketing tactic needs a strong call to actions like:
Try our Free Trial
Reserve Your Seat
Download This Guide
Enter to Win
Join This Video Stream Event
With directions, call to action is a way to direct a clear route to accomplish your goals.
Relevancy. No one likes to get random content. No matter which type of interactive marketing you choose, the goal is to make content engaging and relevant for customers. Everything you present needs to align with your buyer personas.
Quality Visuals. Whether you like it or not, visuals matter and it's important to invest in quality/relatable visuals for your ads, website and content. By creating quality visuals you build trust, credibility and quality with your potential customers which will lead to more interest.
Sharability. Even if you craft complete content masterpieces, it's pointless if no one knows it's there. Make your interactive marketing efforts viral-friendly and sharable. You'll limit yourself if you rely solely on paid channels.
Engagement. Interactive marketing is all about conversation and experience. A big part of your success is to create intimate connections with customers. Whether it's commenting back on comments/reviews to sending personable emails after downloads, humanize your brand and interact with people. This is key!
Effective Follow-Up. Interactive marketing does not stop at the initial engagement. Follow up and create interactive marketing campaigns that involve more than one channel of communication. Dig deeper hooks with customers and get them more acquainted with your many platforms!
Create Fun. Lastly, have fun! This is the draw that really helps people remember you. The best interactive marketing examples are ones that give people a lasting impression of feeling good, laughter, excitement, wins and nostalgia.
Now that we have discussed some of the crucial elements you need to include in your interactive marketing, let's take a look at some strategies you can use for your brand!
Interactive Marketing Ideas To Try
If you'd like to use interactive marketing for your business, you'll need to spend time understanding your customers, the market and the actions that work best in the verticals you are targeting. So, you will want to ask yourself:
Have I analyzed data through customer surveys? Do I understand triggers?
Do I understand the trigger sequence? (When the consumer does X, what do you want to happen?)
Do I have a system in place to manage interactions and track them?
Have I tested what works and how to improve my efforts?
After you have put in the work to truly understand and create a system, try some of the following interactive marketing ideas:
Contests
Contests, an oldie but a goodie!
From giveaways to photo contests, this form of interactive marketing is a proven way to capture audience attention. I mean, who doesn't love FREE THINGS?! It's human nature.
With the evolution of social media and influencer marketing, contests have evolved drastically. To be successful with digital contests you need a comprehensive strategy rather than a stand-alone promo.
Contests can be extremely relevant to customers and can also introduce them to multiple related products.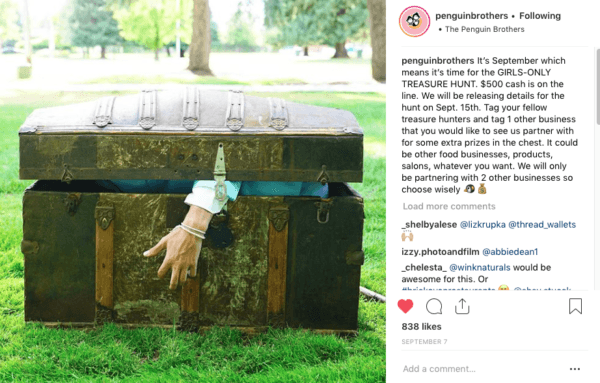 For example, the Penguin Brothers in Provo, Utah created a multi-layered giveaway that included:
A cash giveaway
A certain gender demographic
A short timeline to engage
A business partnership (focused on the interests of enter-ers)
A viral friend tag
If you read their rules for setting up the "giveaway contest", they collected a lot of meaningful information from a specific demographic of their customers. By having women tag businesses they are interested they created a list of future businesses they could partner with in future giveaways etc.
From there, they drove traffic and purchases to not only their own shop to gain "insights" to the where the winnings were but the two partner shops as well. This is genius because once people step foot into your storefront, they are more likely to purchase and engage with you.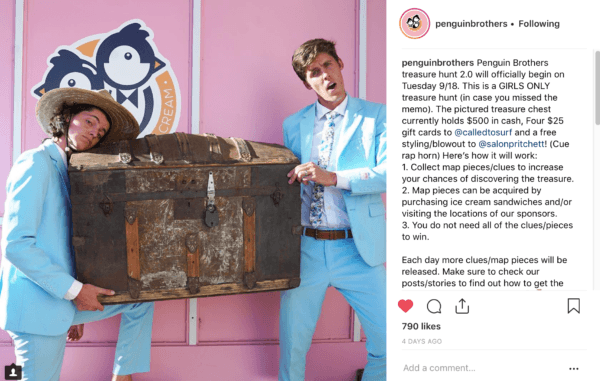 Like them, you can stack multiple levels of marketing into one giveaway that introduces customers to complementary businesses they can benefit from. Are you a bathing suit boutique? Partner with other boutiques that offer skin care, hats, or travel accessories!
Quizzes and Polls
It sounds crazy, but quizzes and polls are an extremely effective form of interactive marketing! According to iProspect, 90% of the most shared Facebook posts in 2015 were quizzes.
Quizzes and polls give customers a feeling of excitement, fun and engagement. A lot of the time results make participants feel like they are a part of something and they are happy to share the results with friends and family (I mean, who doesn't want to share which house you belong to at Hogwarts..I'm a Hufflepuff by the way).
By creating interactive quizzes and polls, you can collect information about customers all while they are having fun.
For example, if you were a lipstick company that sold 50-70 colors you could make a  "50 Shades of Color: Which Lip Color is Best For You" quiz and have customers answer questions based off of color preferences in regards to use, wearability, style, etc.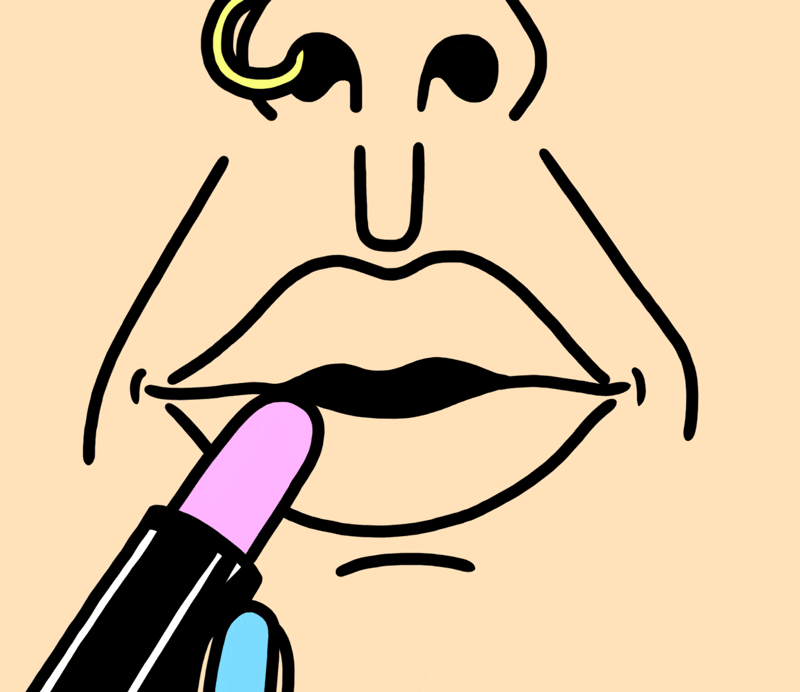 They can complete the quiz and at the end get 10% off of their chosen color result (heck, maybe even launch it before the new 50 shades of grey movie comes out for more viral traffic). Not only does this inform them of a color choice suited for them, it gives them incentive to spend and it collects preferences from questions they answer that you can use for product development.
Messenger Bots
Chatbots and IA, they are the rave these days.
A lot of the time this can add a very personable and interactive way to communicate with customers. Whether they are asking questions after hours or they want to quickly interact with a brand, chatbots are there.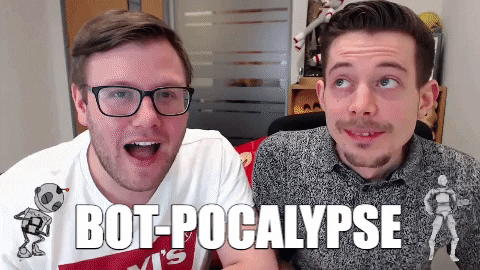 Driftbot and Chatlio are two messenger bot platforms you can easily add to any of your business channels customer's will communicate on. These platforms streamline the efforts customers would need to do like filling out an online form and allow them to interact with a bot to help figure out what they need instead. Chatbots are the perfect balance of automation and human interaction as they allow for human users to intervene and follow up with responses.
Not only are chatbots an interactive marketing strategy to make the user experience a time-saver one, but it also helps you weed through customers and their specific needs.
Blogging and Content
Marketers can really make dynamic content these days by creating downloadables, GIFs, or video, but to take it a step further, there is interactive storytelling!
When you create a unique experience for your customers that centers on personalization, intrigue and education, you invite your readers to feel as if they are a part of something. Content like this can include things like eBooks, podcasts, microsites and whitepapers.
For example, Spotify creates annual personalized microsites for users that analyze and summarize their listening habits for the year.
Not only do they personalize your experience but they breakdown interesting personal data as to how much you used their services but they also create playlists that feature your top hits.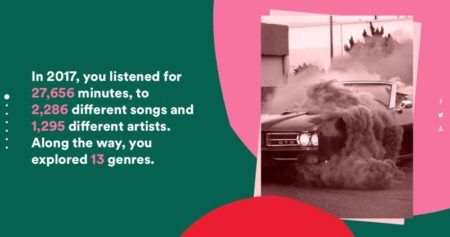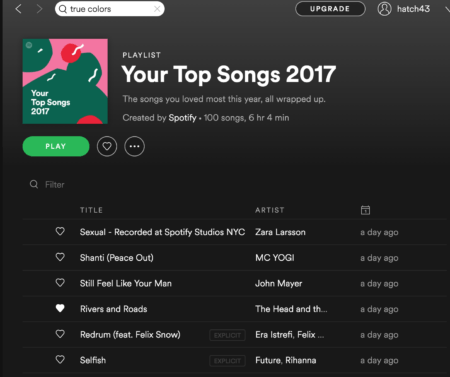 Another example of this is HBO launching an awesome interactive promotional site for their hit series Game of Thrones. Fans of the show raved about the site as they could search for their favorite character and cast their vote on who they think should lead the great wars in the upcoming seasons along with a whole slew of other interactive polls, articles and interactive content.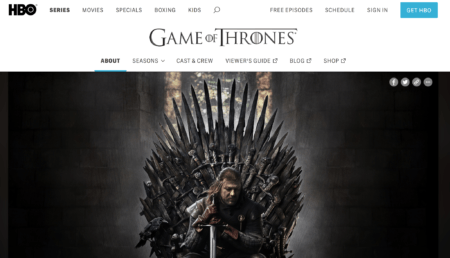 This interactive marketing campaign was a hit and Google Trends is a proof of that. HBO also launched a promo video,  What We Believe | #GOT2016 (HBO) which got more than 520,353 views. WOW!
Voice Search
Although this is a new marketing strategy not many have mastered, many businesses should strive to implement strategies and systems that cater to customer's need to voice search their interests. Whether it's through home Alexa, echo or iPhone Siri, growing numbers of people are searching for businesses through voice search.
In fact, 40% of adults depend on voice search help every day!
One of the quickest and best ways to do this for your business is to focus on long-tail or broad keywords in your SEO campaigns. Long-tail keywords are longer phrases, usually in a conversational sentence-based format. They're different from "head" keywords, which are shorter and target a broad topic.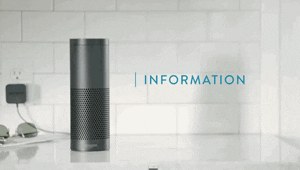 So, for example, if you are a pizzeria the head keyword in your campaign would be something like 'pizza' while the long tail keyword might be "what's the best pizza place near me?" This is important to understand since the majority of voice searches tend to be conversational like this example. Optimizing for them increases the likelihood that you'll appear for voice searches!
To further your efforts be sure to:
Create article titles that target long-tail keywords
Write content and social media in a more conversational voice so voice searches pick them up
Feature FAQ pages on your websites that feature questions people might ask during voice searches
Prioritize local SEO
Video
It's no surprise that interactive video is proven to increase engagement, viewing, and conversions from video content since it gives a fun experience.
If created with intent, interactive video can capture a viewer's attention and prompt them to take action. A great example of this is McDonalds "Pick N' Play" outdoor ad in Stockholm.
McDonald's wanted to give customers another reason to visit their restaurant so they created a big screen ad people could play to "win" some of their favorite McDonald's treats.
Viewers could simply use their smartphones, without a download, to interact in real time to earn a treat of their choice. If you won, directions and a coupon code would be directly sent to your phone so you can collect your treat of choice.
Like this example, you can reel people into your business products and services through interactive video experiences.
Email
Email marketing has become a term people tend to glaze over but with interactive marketing, we can re-energize this marketing strategy!
Whether it's creating GIFs, hover image movement or polls, interactive content is a great way to make emails sexy again. Speaking of sexy, Penguin Random House, a book publishing company, made a fun twist on Valentines Day with an interactive email that featured books like tinder options.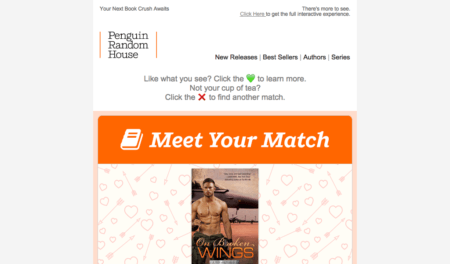 The design mimics the look of the popular Tinder dating app where users swipe right and left to signal interest or disinterest in a match. This email featured a series of book covers along with profiles of their leading men. Under the profiles, readers have the options to go forward, backward or "like" a book. Liking a book takes the user to the product page of the book in a browser.
How fun, right?! Like Penguin Random House, sending emails that are funny, personable and creative, can revive your email marketing in an engaging way.
Humanizing Experiences
Although this is a top funnel tactic that introduces or engages people with your brand, it's a meaningful one for them to remember you by. Things like this can be interactive experiences, events or installations.
For example, the Church of Jesus Christ of Latter-Day Saints (the "Mormons") created a vending machine installation that allowed people to donate and give back during the holidays.
Although they did not monetarily benefit from this tactic, it left a lasting memory and experience for people who engaged with this effort. I mean, who does not love the feeling of giving back?
Another example is Nutella Spread who created an interactive ad panel that gave commuters in Amsterdam an unexpected compliment. The campaign focused on giving people a smile just as they hope a jar of Nutella would.
Both of these marketing experiences allow customers to connect products with a positive feeling. It's the same concept as when you connect a negative impression on a restaurant that made you sick or the waiter wasn't nice…except these brands help customers remember them positively.
Interactive Marketing: Interaction You Can Try
From videos, micro websites and brand experiences to quizzes, interactive marketing can help you create more engaging, personalized and flexible digital experiences for your audience—while also driving results for your marketing program.
If you are struggling to think of ways to weave interactive content into your digital strategy, draw inspiration from these interactive marketing examples. If you need more help, hints and suggestions, feel free to reach out to me in the comments.
Is your business ready for interactive marketing? What platforms, tools and strategies have you enjoyed interacting with?