Guess Who? A Guide to Buyer Personas
by Cydney Hatch • September 18, 2018
Marketing for your business, particularly defining  buyer personas, is a lot like playing the board game, "Guess Who?"
In many ways, marketing requires you to flip through a collection of "people" to figure out which one should be your target audience or "ideal person" based off of demographic information like race, gender, interests, etc. Just like you would in the game, your focus is to figure out which one is "your person" based off of questions and applying knowledge of what they are and what they aren't.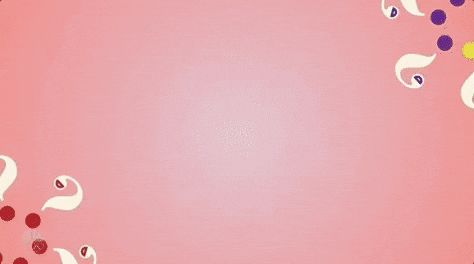 You shouldn't dive into any marketing campaign without knowing exactly who your buyers are. If you do, you might be wasting time and money on people who are not interested in your business or products.
So, before you start putting money into your marketing efforts, let's not play a game of Guess WHO!
In this post, you'll learn everything you need to know about buyer personas and how to create one for your business. By doing so, you can laser focus your marketing and create more relevant content that will engage your ideal customers.
Let's knock down some persona tiles and get to know your people!
What are Buyer Personas?
Simply put, a buyer persona is a representation of your ideal customers based off of marketing research and data. A fully detailed profile includes everything from demographic information to hobbies, fears and dreams, career and schooling to even family size. This information is then all written as if the persona were a real person.
For example, if I was a coffee shop called "Free People" in San Francisco, I might want to create a buyer persona like this: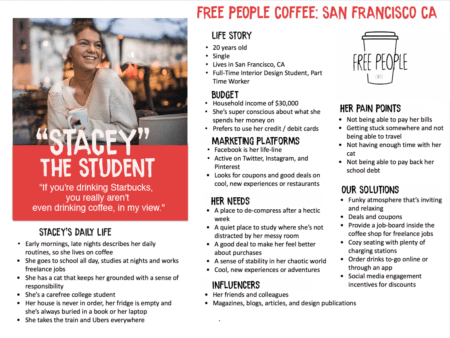 This profile paints a clear picture of the type of people this coffee shop might want to target: young, millennial, hipster, socially charged individuals (If you are interested in downloading this buyer persona template I used click here!).
On top of the ideal buyer personas, there are also "negative" buyer personas, which are the opposite of the above profiles. These represent` people you don't want as a customer. It is not because you do not like these people or you are exclusionary, these are people who might not need your products or services, people who cannot afford your products or services to even people who are just out of your budget to acquire.
By creating buyer persona profiles for both who you do and who you do not want, you create crucial insights for your business in determining where to focus your marketing efforts, product development, and content strategy. Understanding who buys or is interested in your products/services is important in maximizing your ROI and content effectiveness.
When you can clearly see the direction your business needs to take to connect with, empathize and target your ideal customer which results in your business success!
How to Create a Buyer Persona
Now that we've talked about what a buyer persona is and why it is so valuable for your business, let's take a look at how to create your buyer personas.
Do Some Marketing Research
What is the buyer's role?
Who does the buyer work for?
What level of education has the buyer achieved?
What does the buyer like to do for fun?
What is the buyer's gender?
What is the buyer's age?
What is the buyer's household income?
Who lives with the buyer at home?
Does the buyer live in an urban, suburban or rural environment?
What is the buyer's daily life like?
What does the buyer do for fun?
How is tech savvy the buyer? Is social media a heavy part of their life?
Which social networks does the buyer prefer?
What are the buyer's pain points in their personal and other aspects of life?
What are the buyer's goals?
What are the buyer's biggest fears?
How can you help solve the buyer's challenges?
How does the buyer prefer to communicate?
There are many ways you can gain insight into the above questions. Below we will look at some of the best ways you can conduct meaningful research for buyer persona creation.
Surveys and Polls: "Laddering"
One of the best ways to answer the above questions is to hold surveys and polls via social media, one on one interviews or focus groups. Services like SurveyMonkey are very useful to share out polls and surveys across many platforms and they also offer suggestions on how to phrase certain questions for valuable and relevant responses.
Career Information
As a business, it's important to know a big piece of what makes a person who they are: their career. In your buyer persona profile, you should have information about their career like job titles, essential information about their company, details about job roles, their interests/fulfillment at work and also their goals.
Goals, Fears and Values
Now that you have the basic details that paint a broad picture of who your people are, it's time to dig deeper! This is where the "why" and more targeted questions come in. To really craft a meaningful message to your target audience, you need to understand their life goals, fears and values. Passions matter.
List some of the following things in their profile:
Life goals
How they plan to reach those goals
Challenges on reaching goals
How businesses can help those challenges—are there already businesses or products out there that do?
Main personal values
Brand loyalties and why
Pain points during sales experiences and process
Persona Name
My favorite cookie shop in Salt Lake City is Ruby Snap cookies. They do an awesome job at creating a connection. Ruby Snap has a personal name and "face" for every cookie and like them, you need to give your persona a name and a "face."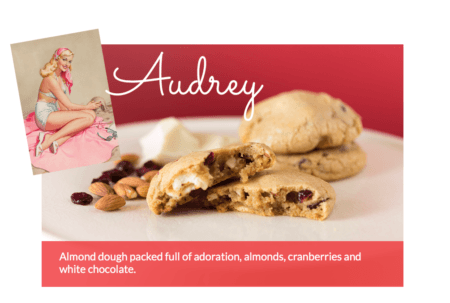 Humanizing is KEY!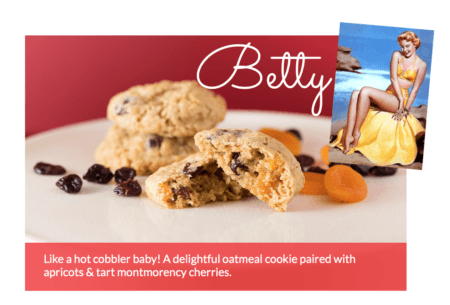 By doing so, it humanizes your marketing efforts and helps you understand the profile better. And, it helps you just stay organized!
Marketing Message
Think about how you will shape your content messages to their particular person. How do they talk? How do they express themselves? Do they have communication preferences like phone, email, social or direct mail? Do they prefer video over written content? Are they a good candidate for influencer marketing?
Quotes and Sayings
Elaborate on their attitudes by sharing quotes and sayings that resonate their belief systems and attitudes towards the world. By sharing creative elements in your profile like this, it can help you connect some dots!
Interests
Wrapping Up
Buyer personas are important because they ensure that you have a clear understanding of your customers and how your products and services best suit them.
With defined buyer personas, your communication will excel far more than if you just assumed you knew who your people are! Do not play the guessing game of "Guess Who?!"
From increased engagement on your social media channels to a greater ROI for your online ads, taking the time upfront to define your buyer personas can help your online business succeed by better knowing and understanding your core customers. Integrate the personas with your sales and other teams in your business to remind them to always know the customer.
At the end of the day, the goal of developing and assigning buyer personas is to be able to humanize your sales content and marketing messages for your gain! Make your business success an easier one by taking the time to target the "who" so you can understand the "why."
Need help in defining your target audience or have a question for me? Reach out here. Again, if you are interested in downloading the buyer persona template I used for "Free People" Coffee featured above click here!
What do you enjoy about creating buyer persona profiles? What information do you find most helpful? Share and comment below!