7 Common Marketing Mistakes to Fix, Like Now!
With technology constantly changing and evolving, it almost feels impossible to keep up with it all. But amongst all the new marketing happenings, there are many common mistakes businesses and entrepreneurs alike make that inspire wall head banging across the internet.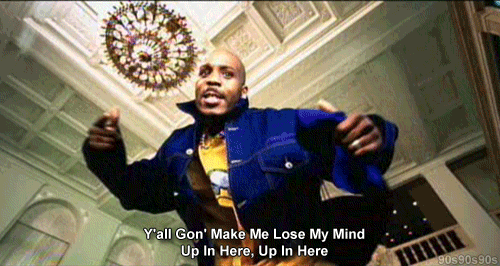 Marketing mistakes happen all the time, don't get me wrong. I mean, most marketing requires some type of trial and error but there are definite mistakes you should try to avoid. Although a lot of these marketing mistakes are not difficult to correct, it's important you do them!
By avoiding or correcting these 7 marketing mistakes, you position yourself as a thoughtful business successfully attracting the right clients. So, without further ado, take a look at some common marketing mistakes that can change your business!
7 Common Marketing Mistakes To Change, Like Now
As a business owner, it might be hard to know what rookie mistakes you should avoid, but reviewing these common marketing mistakes can lead you quicker on the road to success, avoiding some of the common pitfalls many make!
1. Stop the Copy Cat Game
Stop doing expected or trending things! Trust me, it's an easy thing to do, especially when you are starting out. I mean, it's human nature to want to blend in, but to be a successful business you MUST differentiate.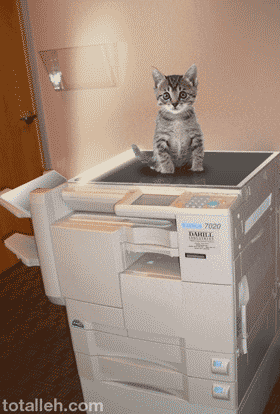 The danger of not doing that? Price shopping!
Being a lot like other businesses makes you susceptible to price shopping as there isn't a "difference" that makes you special. When pricing becomes the sole focus on a customer's purchasing power, it's because you left them with nothing else to consider.
So, to avoid this, brainstorm ways you can portray your products and services differently. Look for customer service angles and procedures that will set you apart, or even look for ways to rock the boat in your given industry!
Learn, test and implement what is working in your industry and what is not. By learning the basics well, you can then creatively bend the rules. Think about your competitors or your role models this way instead of copying them:
Why they are better from other businesses in the same industry?
What are they making different from others?
What is their superior value?
How they are recognizable on the market?
How are they building their credibility?
By asking these questions, you can then take their hard work and flip your work into smarter work. Life was made for diversity and it's what makes the world an interesting place.
2. Stop Ignoring Your Analytics
When it comes to digital marketing, there's no such thing as "set it and forget it".
From Google to Facebook to basically all social media accounts, campaigns require constant maintenance and that means checking in regularly to measure productivity.
Now, I do not mean you need to obsessively check your numbers every waking moment, but you should be looking for metric trends and channel performances. For example, if you are a business that gets high traffic volume from Instagram but they are not quality leads, you might not get a holistic understanding on why if you are just look at referring traffic etc.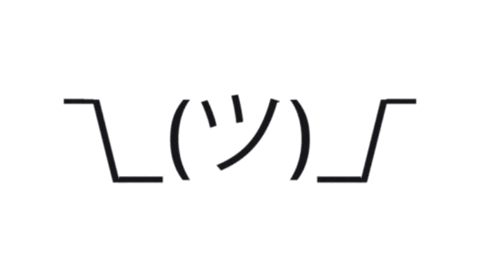 Too many businesses make the mistake of setting campaigns and never checking in with them. Do not be that guy! Be productive and actively involved with your business growth and numbers!
3. Stop Talking Your Business Talk
Many businesses think that winning awards, business anniversaries and industry lingo terms are good "horn toots" that potential customers care about, but that is not always the case.
A common misunderstanding of many businesses is that their customers value the same things they do. Wrongfully enough, businesses carry this mindset to their bio pages sharing "resume like", industry heavy language and horn tooting information that is just downright boring or unrelatable to their customers.
Ask yourself, do your customers understand the acronyms you use? Do they care about your awards and accomplishments? Do you waste their time stating obvious, bland and uninformative information?
This approach makes any business come off as unapproachable, boring and focused on themselves, rather than a potential client's needs. Honestly, it just feels stagnant.
Although it's a great resume building and leadership piece, the resume approach does not create a strong connection to your potential client. For example, Wildrootgoatyoga has a great logo, content and visuals but their business information lacks engaging material.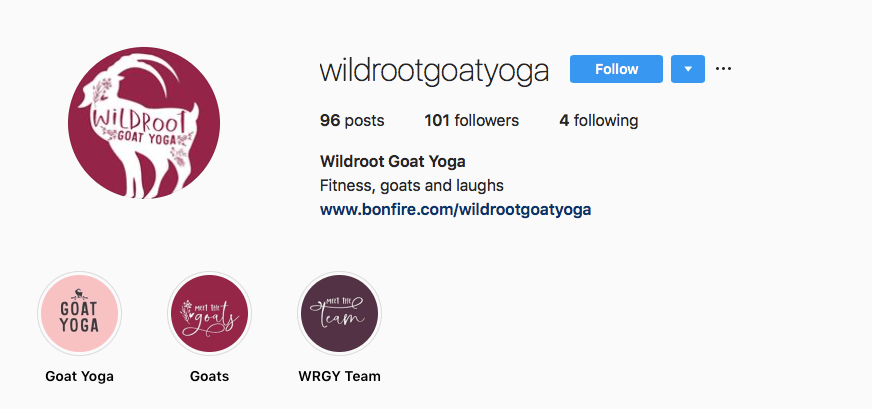 Yes, we already know you are wildrootgoatyoga with your username, so there was a lost opportunity to educate your potential customers by just restating the "Wildroot Gota Yoga" in your tagline. Instead, you could have written something to better engage and inform customers on what you are like Affinity did below: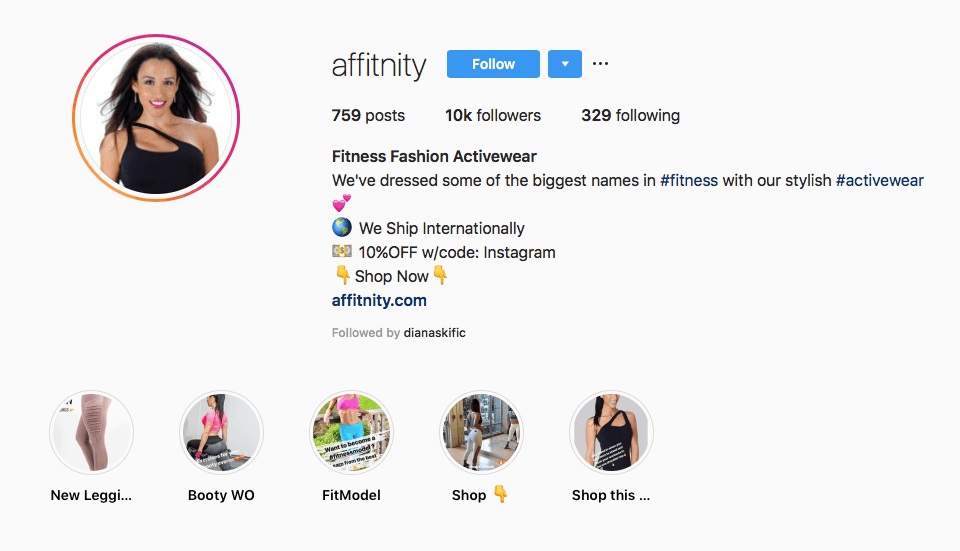 Affinity stated they are "fitness fashion activewear" and gave more social proof stating they dress some of the biggest names in the fitness industry etc.
Like these examples, do not make the mistake sharing obvious, meaningless and resume like content. Move on to more engaging and informative information that will set you apart.
4. Stop Shouting and Start Connecting
Since we already touched the point on how we communicate with our potential customers, the most important thing to know is connection.
Social media for business is a game changer for many businesses to connect with active users, if used right. Many times businesses shout out to the digital void hoping to make an impact when it fact they just need to make things more intimate not "loud."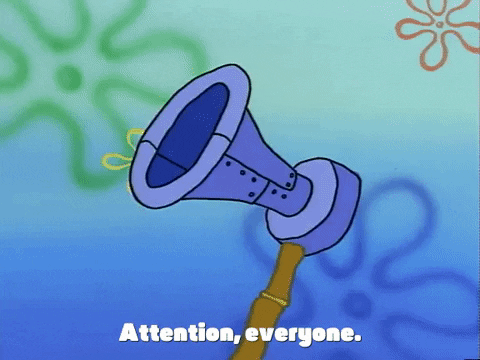 Many businesses wrongfully focus on high reach and use use social media as a mountain to scream off of instead of intimately talking to the people that matter most to their business. The intimate followers are more important that shouting into the digital void. Numbers of virality will not matter if you do not connect with your targeted audience. Relevance is key!
Taking the time to think about who your ideal clients are and how you really, actually need to reach them makes all the difference in the world. Think about:
What platforms do they prefer to use?
What times they are active on those platforms?
What visuals do they engage best with? Video? Illustrations? Photos? GIFs?
What topics do they care about?
How can you communicate solutions to them?
How do they want to be communicated with and how frequent??
Once you figure that out, you are golden! Stop shouting from the roof tops, start treating your social content like a face to face conversation with your friends.
5. Stop Being Trendy
In digital marketing, there's always a delicate balance between staying current and jumping on the digital bandwagon. It is very delicate as most trends can be a huge waste of your time.
One mistake many brands make is to assume that just because a certain platform or movement is trendy, they should automatically add it to their marketing mix. The truth is that it's a bad idea to blindly follow trends without first knowing how to implement it towards a brand or potential customers.
Before you spend tons of time trying to hitch your marketing wagon to the latest trend, think about how your audience will interact and react to that.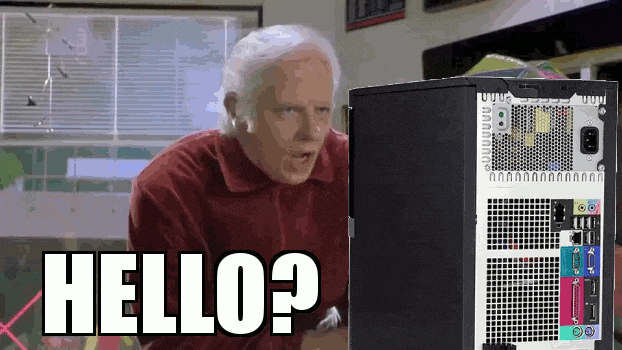 For example, if you are a business that creates dentures or AARP, you might not want to spend tons of time on the latest trends of Snapchat (a hot application that many young people use).
Like this example, be educated on the latest news in digital marketing, but don't jump on a trend for the sake of relevance as it might not work for your business.
6. Stop Biting Hands
Have you ever heard the phrase "Do not bite the hand that feeds you?"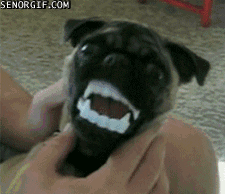 If so, you know it's never smart to forget or be ungrateful toward someone whom you have depended on…so why would you current customers be any different?
Too many businesses are focused on new customers exclusively and that is such a loss! Growth and success is more than landing new customers, it's also retaining current ones. In fact, 5% increase in customer retention rates can increase profits by 25-95%.
Retention can be done through email newsletters, loyalty programs and promotions, just to name a few.
So, ask yourself, are you spending so much time focusing on attracting new customers, you're forgetting about your current ones? By improving retention rates, you're simultaneously driving new business!
7. Stop Throwing Money At Problems
We live in a world of easy solutions. Hungry? There is fast food. Tired? There are sleeping pills. Questions? There is Google or Alexa. We think there is a quick fix for everything we encounter these days, but when it comes to running a business, there is not quick fix.
Many businesses make the mistake of thinking that throwing money at advertising, website redesigns, social media photographers, etc will result in an influx of interest. WRONG.
Money does not solve everything, research and hardwork do. Instead of wasting money on beautiful websites and other expensive marketing factors, spend your time really fine tuning your marketing messaging!
There is no quick fix, just thoughtfulness!
Marketing Mistakes Happen, It's Okay
Unfortunately, it happens. Marketing mistakes happen all the time to businesses both big and small.
You can plan, research, create and launch—and your efforts might fail. Step back and breathe…you are not alone!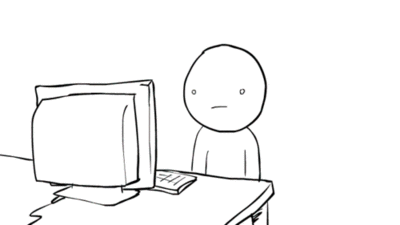 As a business owner, it might be hard to know what rookie mistakes you should avoid and for more seasoned owners, it might even be hard to know why things are failing but starting with these tips, you can avoid a lot of marketing heartache that can lead to bigger problems later on.
Don't give up. You can make things work. If you need more help, feel free to reach out to me here.
What do you think? What mistakes do you think businesses commonly make in their marketing efforts? Comment below!
Leave a comment