How to Use Live Video Marketing to Drive Sales
by Cydney Hatch • March 5, 2018
Talking in front of a camera, how awkward can it be, right?
Whether it's worrying about the ten extra pounds the camera adds to not knowing what to say in front of a bunch of people, live video marketing is scary for a lot of people. #TheStruggleisReal.

Sometimes talking to a camera is very uncomfortable and awkward but little did you know it could be a marketing tactic that can drive more sales to your business if used right! 2018 has been called the year of video marketing because it truly is the most popular form of content these days with, 95% of marketers banking on live video just this year!
So, if you are a compulsive videographer who wants to make the most out of their efforts or someone who is just mustering up the courage to press the live button, I want to share everything you need to know about how to make live video marketing a success for your business!
So lights, camera, actions… let's take a look!
Why You Need Live Video Marketing
Simply said, it's the "hot stuff" that produces results!
It's no secret that we as a society love video content. I mean prerecorded videos like Jay Shetty, who has 16 million followers on Facebook alone, has videos that are shared and viewed in the thousands!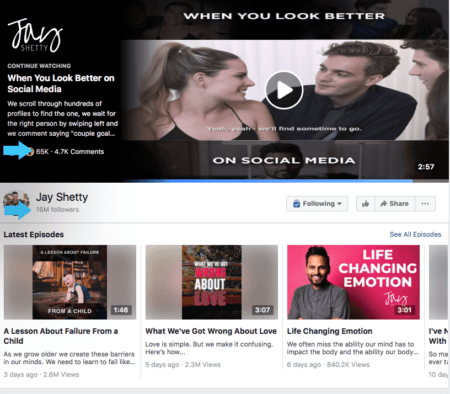 Most videos like his, are performing better than most blog content these days—they drive more engagement, views and traffic.
So what happens when you take your video content to live?
Going live adds two elements to video: feelings of "FOMO" and audience interaction.
Why do these matter? People do not want to miss out on things going on and they love being able to participate in the video session! On top of that, Livestream just conducted a study that revealed currently, 80% of users would rather watch live video from a brand than read their content marketing posts.
Repeat after me: People want to see your business produce live video more than they want to read your posts.
I mean, most of us would prefer a short video to listen to rather than spend time reading, right? When you think this way, you are putting yourself and your marketing strategies in the shoes of your audience and it will greatly pay off.
People process video and images faster than text-based content and 67% of audiences who watch live stream videos will purchase. Brands can see unprecedented levels of engagement with live video content, so why miss out on a chance to engage with your audience?
Live Video Marketing Platforms to Look At
There are many platforms out there but you need to pick the one that best fits your business style, audience and needs! Focus your time and efforts on one or two of these platforms to make sure you are sharing quality content and not stretching yourself too thin.
So, if you are not sure which ones to choose, let's take a look at the platforms and how to use them!
Instagram Live
Instagram live is the ultimate tool you can use to engage with your audience in real time as about 100 million people use it daily!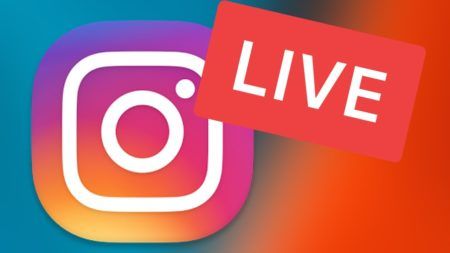 In a nutshell, Instagram Stories allows you to create media that appears at the top of your audience's news feeds for 24 hours. On top of that longevity, they also have live features in real time and short videos that disappear. Like Facebook Live, Instagram has launched some relatively new features younger generations will enjoy that give this video platform a competitive edge.
How to Use It
Instagram has the best usability of all the live video platforms. To start recording, click the camera icon in the upper-left corner of the home screen (or swipe right) and then click Live.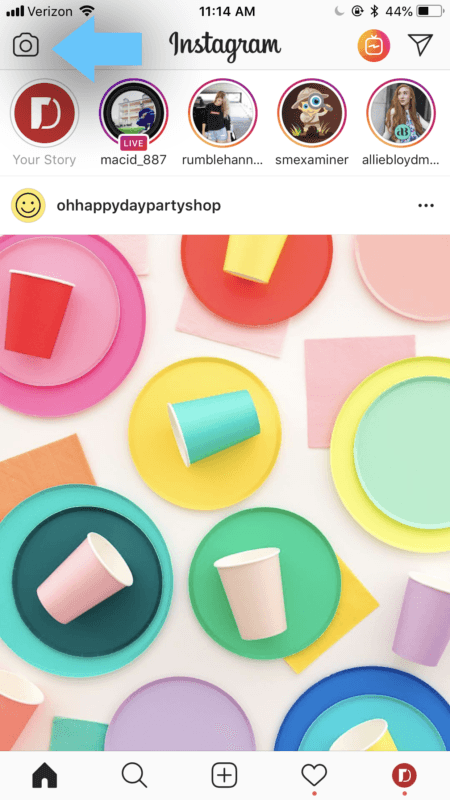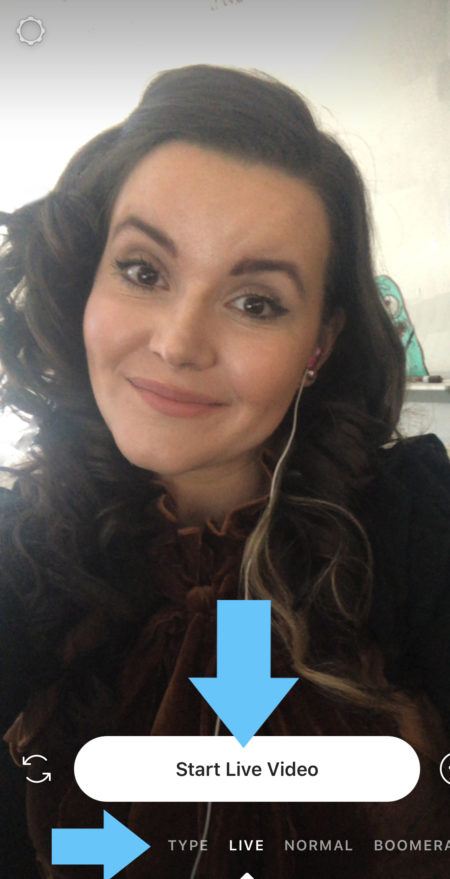 Click start live video to start recording your session!
Instagram Live videos last up to an hour,and friends can receive a notification that you are going live which is another awesome feature. The profile photos of users who are live on Instagram are marked in the stories bar at the top of the feed.
YouTube Live
YouTube live, most commonly used for sports, video game streams and news can easily be used for your business. YouTube Live is second only to Facebook, which has more than 2 billion active monthly users.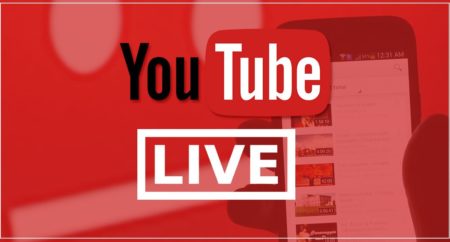 Although this platform is somewhat lacking in ways to interact with viewers like Facebook live or Instagram, it's a wonderful platform for brand storytelling and visual demonstrations.
How to Use It
Before you begin a live stream for the first time, you have to enable your channel.
Confirm that your channel is verified and that you have no live stream restrictions in the last 90 days.
Enable live streaming:

On a desktop, go to Creator Studio tools, then go to the "Live Streaming" tab.
On the YouTube app on mobile, create a live stream.Once your channel is enabled, you have four options to start your live stream:
If you want to embed your live stream on a site, make sure you have an
approved AdSense account 
linked to your Google account.
Finally, make sure you set your privacy to public otherwise, you won't be able to reach a large audience.
I recommend you enable the DVR settings of your live stream. Not all of your viewers will be present for the start of your live video. You want to give them an opportunity to start from the beginning so they can view all your content. If you want to learn more on how to create a Live stream on YouTube, click here.
Periscope
This Twitter connected live video platform allows you to use a connected Twitter account to stream live video to all your followers and beyond. While many of the streamers are informal and personal, there are some major brands that have been known to use it like RedBull, Dunkin Donuts, EA Sports and Bark & Co.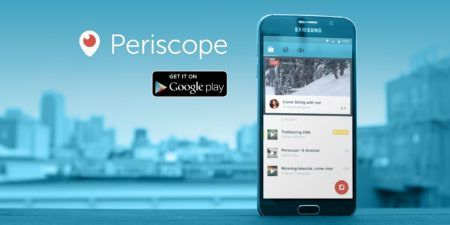 Because Periscope is directly linked to Twitter, it's an easy jump for a brand with a solid Twitter following.
How to Use It
Sign in with your Twitter account or your mobile phone number.
Create your username. You are not required to use your Twitter handle but if you have a following there it's a good idea. Be thoughtful about what you choose as you cannot change it after the fact.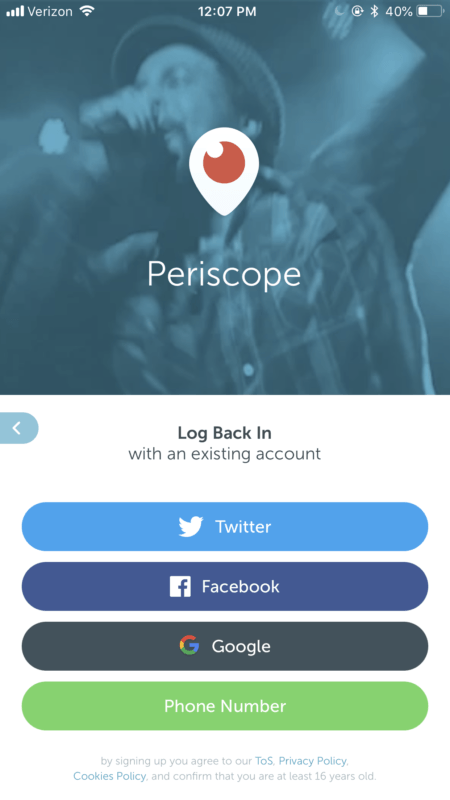 Once logged in, you see a magnifying glass in the upper left corner of the screen. This allows you to search people by username. To the left of that is a square with a bubble in it. This launches the broadcasting icon.
To start a broadcast click the broadcast icon. From there:
Enter your title first. If you start your session first without a title, you will not have the opportunity to list one. Make your title catchy and clickable! Also, adding a location might help drive traffic as well but know that sharing your location also adds a security risk always.
The icons at the bottom from left to right: allow your location to be broadcast, make your broadcast private, allow only users you follow to chat, share your live link on Twitter.
Note that Periscope is created to broadcast vertically. If you try to broadcast horizontally it will be displayed as a small video cropped to fit the vertical screen. EW!
Facebook Live
Facebook is the king of social media and for video live streaming, it will give you the biggest audience. Facebook live is particularly popular: videos see 3x the engagement of traditional videos shared on the platforms and millions of users live stream on Facebook around the world.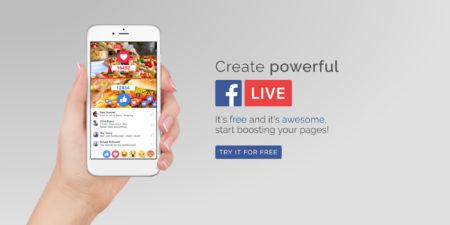 Facebook Live is good for face-to-camera videos, as well as live-action shots from events. Broadcasts can last up to four hours and in addition to the usual video analytics, you'll also be able to see the number of live viewers, people reached, reactions, comments and shares.
At the end of the broadcast, the video is added to your profile or Facebook page.
How to Use It
In the Facebook app, begin to write a status as you normally would. A list of options will show up below the text field, tap on live video.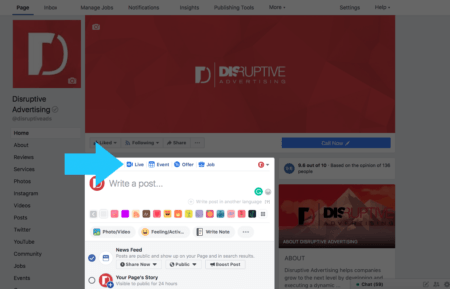 Give your live video a title (e.g. "Learn How To Earn Six Figures In Your First Year!") and set the level of privacy (friends, public, etc).
Once you begin streaming, an alert will be sent to your Facebook friends, notifying them of your stream. The top half of your screen will show what your viewers are seeing, with a control to switch between the front and rear-facing camera in the top-right corner.
Twitter Live
Twitter is the place where information is shared rapidly.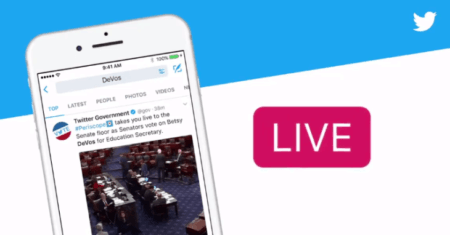 Twitter Live gives marketers options for reaching audiences they might not reach otherwise. The relationship between Periscope and Twitter gives Twitter an added avenue for exposure so if you want to use a platform that has double dipping features—this might be the one for you!
How to Use It
To go live in the Twitter app, click the compose icon, followed by the live icon.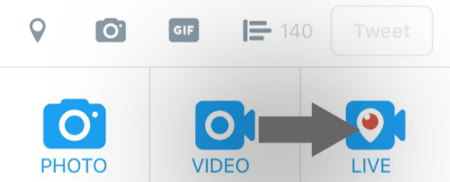 You can end a live video at any time by swiping down and clicking end video.
Live Twitter videos appear as tweets and remain in your timeline as recorded videos after your broadcast ends.  They will also be featured on your periscope profile if you have one set up.
Other Platforms to Look Into
The above are some of the "big boys" of live video marketing but you should also look into some of the smaller platforms. The following I would suggest are:
MeerKat
Twitch
LiveStream
A Live Marketing Checklist
Now that you know some of the platforms you can use, below is a general checklist of things you should keep in mind before we dig into tactics you can try! To stand out as a quality business using live video, you need to make sure you give your audience a quality session.
This not only includes presenting quality visual but strong content. Before you start your video marketing tactics, you should ask yourself:
Is your video going to help you sell?
Is it going to be informative?
Is it going to raise awareness for your business?
Is it going to help to humanize your business?
Is your video going to help gather information on your audience?
From there, create an outline of the goals you want to accomplish and the content you want to share. Here is an example of an outline for a video session:
Goals for Session: What do you want to accomplish? Is there a call to action for viewers?
The Title for Session: What catchy title will I share to help viewers know this is worth their time?
Pre- Session Promotion: How have I promoted this session on my social platforms and website? Does my audience know this is happening?
Content: Do I have meaningful content to share with my audience? I go back to my teaching days and remind myself of T.H.I.N.K: Is it True, Helpful, Inspiring, Necessary, Kind?
Timed "Game Plan" of Content: How long will I focus on the above materials? What will the flow of my video session be?
By running through that checklist you can then look at the following marketing checklist to ensure you will have a successful session: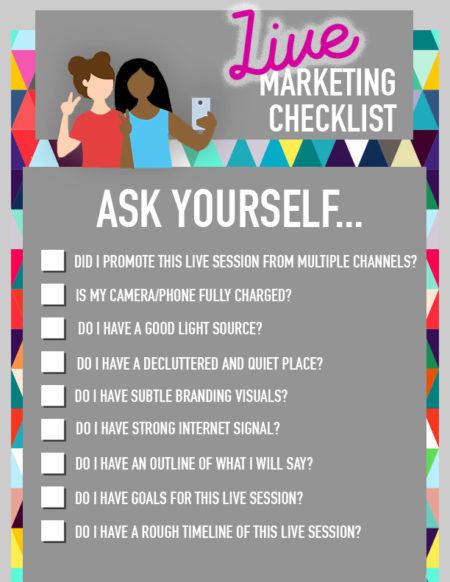 If you would like, and if you found this checklist helpful, download this checklist click here. Once you have these squared away, let's try to dabble in some of the below live video marketing tactics.
Live Video Marketing Tactics To Try
Live video marketing is a wonderful way to reach your audience in a more intimate way. The only problem is, how? If you need some tactics to start or improve your live video game here are a few useful tips for getting started and making your efforts go further!
Give People a Heads Up
You do not want to be the only kid at the party! Make sure you invite other people!
People have a short attention span for remembering the many things they see on social media, so give them a reminder that you will have a video session!
Be sure to share the date, time and other important information for the video. Open up a pre-conversation where you can ask viewers to submit questions, comment on your announcement, etc. By asking questions beforehand or getting commentary you can better shape your live video content around audiences interests. This tactic helps your audience feel more engaged and connected with your business firsthand.
Test Often and Find the Right Fit
You know, there is someone for everyone and like relationships, some live videos work for some businesses while others do not.
Cooking brands have great success with instructional videos, but that might not work for an ecommerce apparel business.
You'll need to test a wide range of video content to see what works, but don't be afraid to really focus on what data teaches you! Ultimately, your audience will dictate the type of content you create. Between webinars, Q&As, instructional videos, special announcements, there are plenty of options to choose from.
Be Consistent
We are creatures of habit, so being consistent with your live video engagement will be crucial to your success. Pick the same day you will do live video so followers know when and where to expect the connection with you.
Creating a broadcasting schedule could really help you to build up an audience. If you post on the same day at the same time each week, it makes it easier for your audience to get into the habit of tuning in.
Consistency matters so followers know they can trust and depend on you!
Tie in Followers from Multiple Platforms
Be sure to cover all bases when attracting your audience. Being as inclusive as possible means spreading your message across multiple platforms. More people, more results right?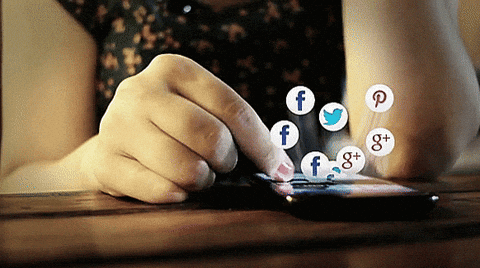 When doing this, a rookie mistake is overlooking your email list. Share your upcoming live streams in your newsletters or email campaigns that way you do not miss out on those who may not engage on social media. Be sure to include the highlights like discount opportunities, downloads and sneak peaks to sell them on attending the session.
Exclusiveness helps as it will peak interest and instill a sense of urgency for viewers to tune in live.
Subtle but Engaging Visuals
When it comes to the social media game, visuals play a strong part of your content success.
In your live video sessions, you need to make sure you are in a quiet, visually interesting but minimal location that can add to your presence on the video. Now, before you say "Cydney, I work in a warehouse and it's not visually pretty" I would say at minimum look for angles and lighting that will benefit your presentation.
On top of engaging visuals, you want to make sure you carry your brand into the recording space. Now before you start wearing goofy logo hats in your video, know that live sessions are just about brand experience.
One of my role models is Jasmine Star who does an incredible job at creating quality content that people love engaging with and tuning into. She is consistent with her streaming but is also smart when it comes to visualizing her brand, even in a live video!
Looking at these live videos snippets below you can see that she:
Has good lighting
Is in a minimal but visually interesting place (Clean, clutter-free, relevant- nondistracting)
Wears consistent styles she frequently showcases on her social media posts (sticks to a color palette)
Is well groomed and not looking like a ragga-muffin.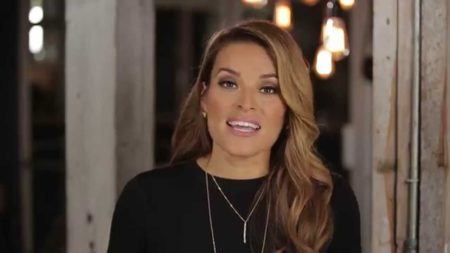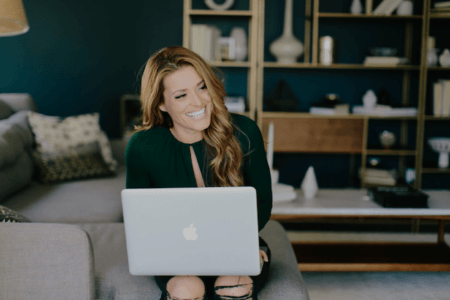 Overall, her live video visual is polished, clean, well lit and visually interested but does not take away from her speaking. She is in her living room, a minimal warehouse with lights and a lot of her posts are frequent in her kitchen. Like her and many others, you can create visually appealing videos that give a sense of relatability by not over-doing the setup.
Be Authentic
Going off of the last tip you might think "well, Jasmine has a beautiful home and she is so well polished in her presentation…I do not have a Pinterest worthy office and I am not great at speaking…"
That is okay!
Don't let perfectionism hold you back. There is a time and place for people like Jasmine, but most times, people want to see the "real" behind your business doors. Going live solidifies that you are in fact a real person, with real feelings, opinions and personality traits. Showing these off gives your audience brand new ways to connect with you.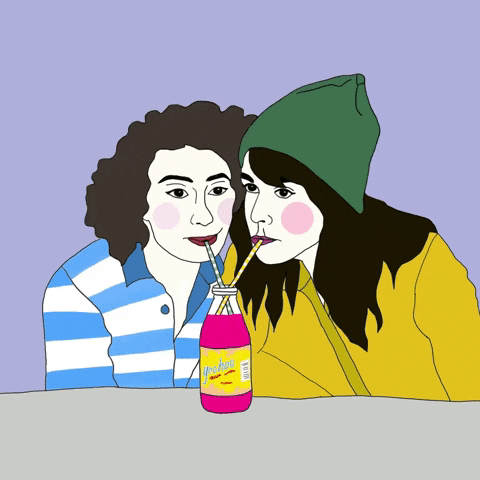 Oh, you have the same ugly fence in your backyard? TWINS
Oh, you talk really fast and you look away from the camera a lot of the time when talking? ME TOO
Oh, you sit in the Target parking lot during your lunch break at the office? I DO THAT ALL THE TIME
If you make customers feel like you can relate to them on a different level that is where the magic happens! People will sometimes just like to purchase just because they like you.
Product Pushing
Creating a new product? About to launch your new website? Have new business milestones to show off? Let's see it on live!
Live video really helps people feel like there is a VIP experience as they got to see something live on video before it hits the "shelves." Consider teasing whatever new thing is happening in your business as a live stream using exclusive words to describe the sessions ahead of time to drive traffic.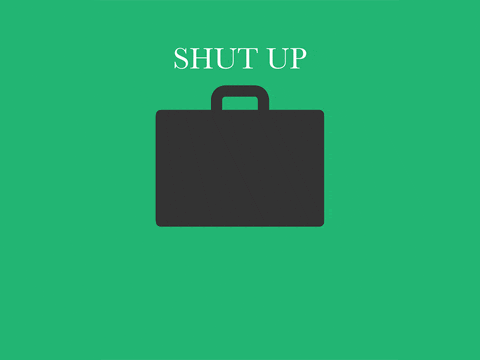 During the video, create excitement around call-to-action like asking for feedback or sending a limited amount of product for people to test out. By doing so you create an eager group of people ready to buy new stuff you teased out to them.
Give People Answers
Questions drive connection, so Q&A live video is an amazing way to get your audience to engage and share. People love to be heard and when you answer their personal questions, they are happy!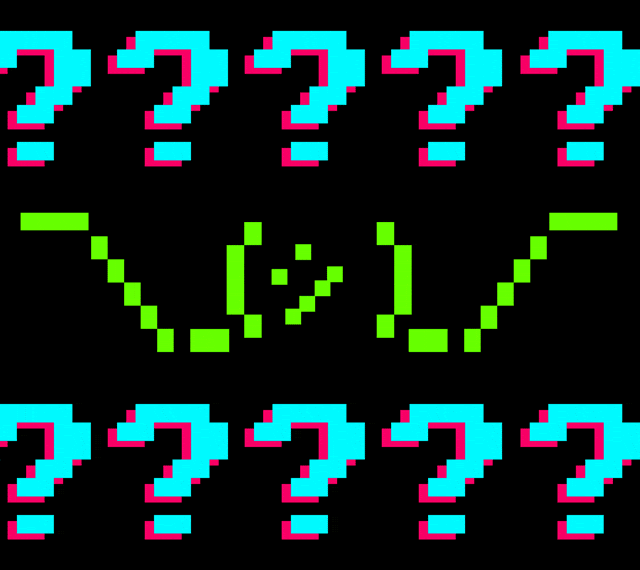 On top of having people in your business speaking, invite high-profile guests from your industry to engage in your live session. People enjoy hearing insights from industry leaders so this will add more traffic to your videos.
The amazing thing about hosting live video marketing sessions like this is that audiences can get tons of valuable information for free! What's more to love? If you could ask your favorite X a bunch of questions on a live stream, wouldn't you tune in?
Another way to engage people with questions is to answer blog comments collectively in a video session! Instead of replying to each comment individually, host a Facebook Live event where you respond to the comments as a whole.
Work What You Got
You know, you spend a lot of time drafting up written content but you can shake things up and drum up some more inbound traffic by utilizing live video!
Turning blog posts into new forms of content is a great way to reuse the work you have already done!
For example, you could take one of your high-trafficked blog posts and make them into a live video session. Essentially you would be creating a video session a lot like a webinar that could create a lot more traffic and engagement compared to a standard blog post.
Why not double the traffic for half the work!
It's All About Timing
Sometimes you have to make it about perfect timing.
It's an important factor to find the perfect timing for your target audience because you might be broadcasting during a time they are in class, at work, sleeping, etc. Plan your live video marketing campaigns around your target audience's life as they will be much more likely to accommodate to you instead of ignoring the hassle.
How can you figure out the best times to engage your audience? Analytics!
Almost every social media platform listed above has built-in analytics tracking that can help shape when you can launch a live video session. For example, if you were using Instagram live video, you can look at your "insights."
To find them, go to the top right corner of your Instagram profile and click on the three bar icon: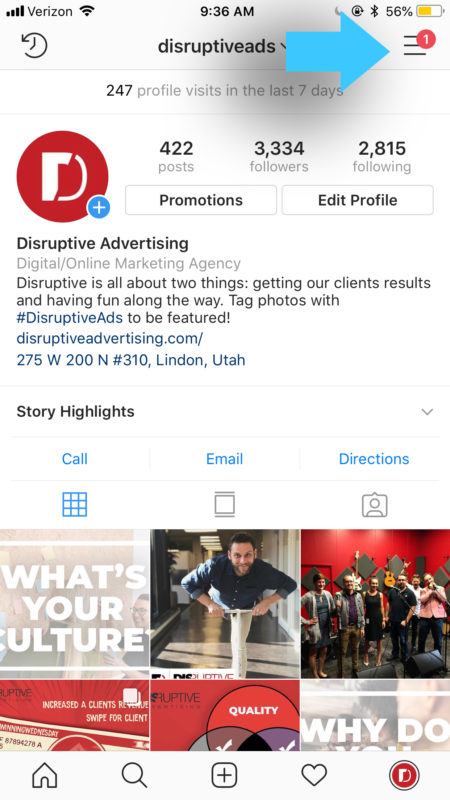 From there a panel will shift left and give you some options, click insights.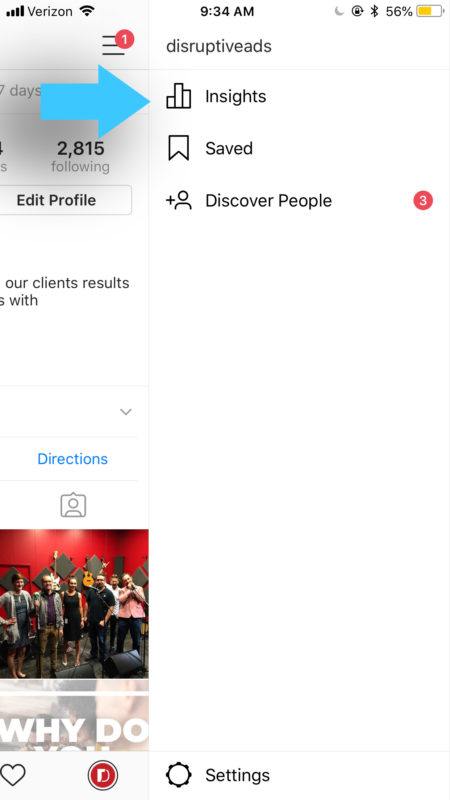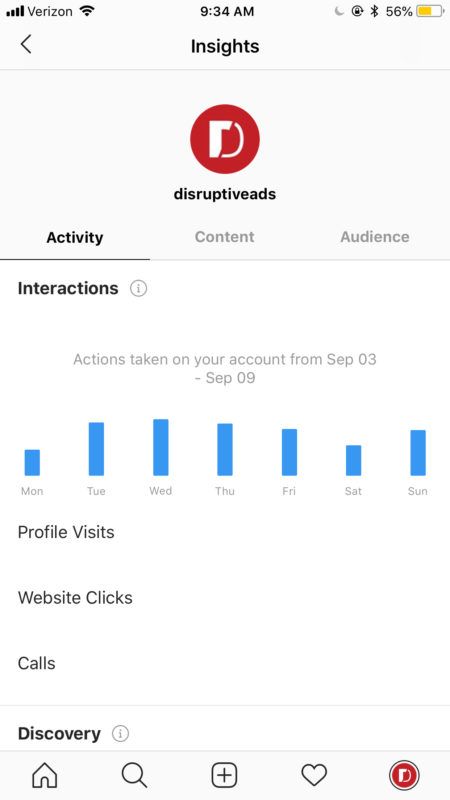 You will then be taken to the insight analytics page, as seen above, where Instagram has tracked some of your traffic data points that can shape your live session schedule. Like Instagram, you can look at a lot of analytics on YouTube, Twitter and Facebook.
Brand Your Videos
Some platforms like Facebook live allow you to use tools like BeLive that adds logos, customized color schemes and other visual elements to help brand your live sessions. BeLive also has a view-changing mode that enables you to host up to three speakers per video, along with screen sharing capacities and on-screen updates, to create a professional talk show-like broadcast.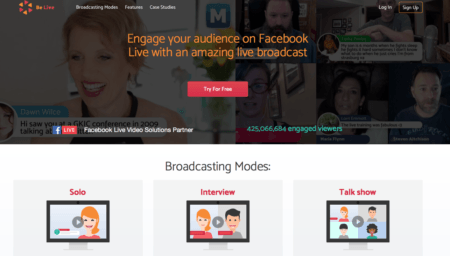 Lightstream is another tool that adds high-quality visuals and audio to your live videos. The straightforward layering system helps you create a custom design for an amazing look. Adding content is as easy as dragging and dropping it right into the video stream.
By using tools like this, it can help your brand recognition without feeling like an overkill.
Use Your Expertise: Teach
The first rule in content is providing value to your customers.
One of the easiest ways to do this is to teach your audience how to do something. Since your business is an expert in the field why not use your expertise and knowledge to empower your audience. If you are a fitness company, show people proper nutrition, review workout accessories/products or give them some tips for the gyms on proper form.
A great example of this was Tough Mudder where they continually shared meaningful content throughout the event.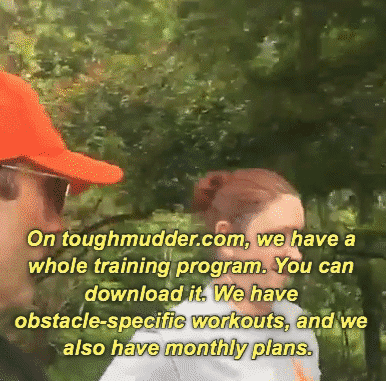 Be personable, relatable and full of information.
Give a Little Bit
When all else fails then you can focus on giving whether that is educating, helping, gifting whatever works. In life, when you give a little it usually comes back to you in outstanding ways. Customers can see that and will feel that.
The better experience you can provide your audience, the happier and more fulfilled they will be which will mean brand loyalty and sales. Give viewers a discount code for a new product you are launch in a week. Give them a sneak peek into the production of a coveted new line of clothing etc.
Give a little bit!
It's a Wrap: Lights, Camera, Action!
Live video can be scary…I totally get it but branching out to new platforms and tactics is your only hope when growing a business. This is where live video marketing can help your brand.
Live video is growing every day and people are now consuming more video content than ever before. That means that you need to implement live video fast (like right now…).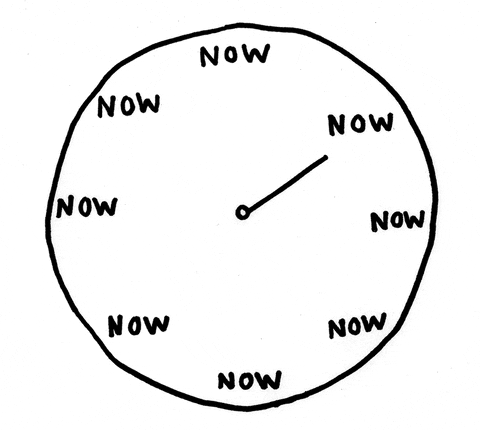 Pick from one of the platforms above—whether it's Facebook, Twitter or Instagram—and get started!
If you have more questions or would like help on your video marketing campaigns, I would be happy to help! Feel free to reach out!
What do you love about live video sessions? What brands have you seen implement this marketing strategy well? Why?